SmartPay Owner with An Ambition behind US$ 10 Million Investment Received from SMBC
Only with the investment number of US$ 10 million from SMBC as a part of a US$30 million Series A funding round, be it supposed to open up many great growth opportunities for SmartNet - the owner of SmartPay - in the coming time.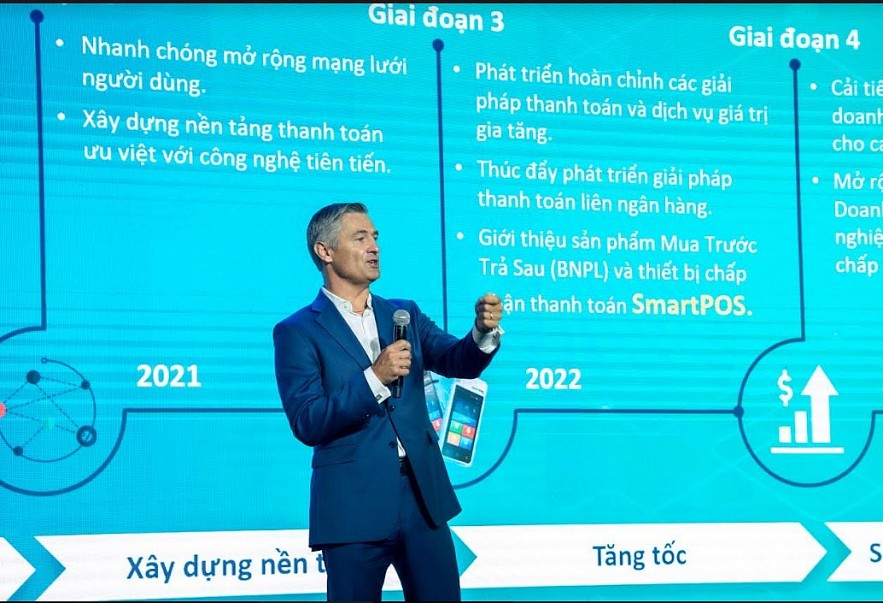 Mr. Marek Forysiak - Chairman and Founder of SmartPay
According to the State Bank of Vietnam, in the first 6 months of 2022, non-cash payment transactions increased by 77.2% in quantity and 29.8% in value. The internt transactions increased by 63.2% and 32.3% respectively; mobile phone ones increased by 98.3 and 84.3%; QR code ones increased by 86% and 127% (over the same period in 2021). Accumulated up to now, there are about 68% of Vietnamese adults using a bank account; 5.5 million accounts and about 8.9 million bank cards are opened electronically (eKYC).
It can be seen that after the Covid-19 pandemic, customers' perception and consumption behavior have changed significultly. Accordingly, customers tend to access payment services through non-cash methods by using digital banking applications on smartphones or scanning QR codes.
Experts of the Kantar- a global research and consulting unit - said that the changing payment habits of consumers pose a requirement to transform the way merchants served. Not standing out of the picture, traditional market traders also need to quickly adapt and take advantage of many forms of sales and payment to enrich and diversify business methods. Those are helping them keep up with the general trend of the market and contribute to modernizing commercial activities.
Understanding that, SmartNet - the owner of SmartPay, has chosen the direction to accompany millions of Vietnamese small businesses during the past 3 years. The company has continuously launched many utilities, helping SMEs manage business activities, control revenue and expenditure, promotion and approach customers, etc. Up to now, SmartPay has been still the "first and only" unit investing in and supportiing small retailers - a group of customers who are easily forgotten in the digitalization process.
In particular, SmartPay quickly cooperated with leading partners such as MasterCard, VISA, NAPAS to launch SmartPOS - a device accepting payment from all types of cards of most domestic and international banks. At the same time, it integrates all the most modern payment methods on the market such as: payment via e-wallet, scanning QR code, one-touch payment. This helps sellers to serve the diverse needs of buyers, manage income and expenditure easily with just one device. In addition, it also helps sellers to easily increase revenue by providing customers with additional services such as bill payment (electricity, water, internet, ...), phone card top-up, insurance, loan payment with a policy of 0% installment, buy first and pay later provided by SmartPay.
Director of SmartPay's POS channel Nguyen Dinh Nghia said: "SmartPOS is a product researched and developed by SmartPay with the desire to bring practical solutions to help merchants do business efficiently through fast payment. SmartPOS is designed to be compact, suitable for all merchants of different industries. Besides, SmartPay will ensure continuous service provision, focusing on support and maintenance to help little interruption in seller's sales and payments."
Recently, in order to diversify payment methods and facilitate drivers and merchants as well as customers, SmartPay has "shaken hands" with the Be Multi-Service Platform towards the goal of equipping 24,000 SmartPOS devices for beCar and beFood service.
Besides SmartPOS developing, SmartPay also opens up opportunities for small businesses to access capital without collateral, from major partners such as VP Bank, FE Credit, CIMB. In addition, to further support Vietnamese small businesses accessing more capital, SmartPay will implement a strategic cooperation with Kasikorn Bank (Thailand's leading commercial bank).
Moreover, SmartPay has also developed a lot of useful features such as Touch - Payment, Smart Shopping, ... to complete the shopping - payment ecosystem to all SmartPay e-wallet users.
Based on its unique ecosystem for small merchants in the past 3 years, GMV (General Merchandise Value) via SmartPay has reached US$ 4.5 billion up to now since its establishment in 2019. Particularly in 2022, the revenue was estimated at US$ 16 million, increased by 71% compared to 2021. In particular, at the end of December, SMBC - Japan's leading bank invested US$ 10 million in SmartNet (the owner of SmartPay).
Chairman and Founder of SmartPay Marek Forysiak talking about SmartPay's ambition to dominate the market that: "SmartPay's goal in the next 3 years is to reach more than US$ 8 billion in general transaction value through providing omni-channel financial products and services. At the same time, SmartPay is expected to expand to 2.4 million payment acceptance points, thereby helping more than 50% of the country's population to easily access to comprehensive financial services. Therefore, we always focus on improving products and services that are breakthrough and bringing outstanding value to sellers such as SmartPOS – a multi-payment system device officially launched in September 2022 with the goal of meeting the needs of more than 325,000 small merchants in the next 3 years.
SMBC's investment is a part of SmartPay's US$ 30 million Series A funding round. The company expects the investment to leverage and support SmartPay's long-term strategy to create favorable conditions for small traders's business development. Immediately by the end of 2023, SmartPay will have been expected to supply about 160,000 SmartPOS to the market and then become the number 1 payment service provider in Vietnam for small merchants.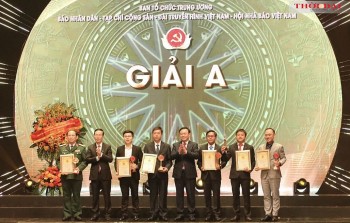 Viet's Home
The 7th National Press Prize on Party Building (named Golden Hammer and Sickle) - 2022 has been bountiful with thousands of entries on a variety of topics, rich in genres, closely following hot topics, outstanding events, key tasks of the political system and the country. Content relating to party building process was clarified and further exploited compared to previous years.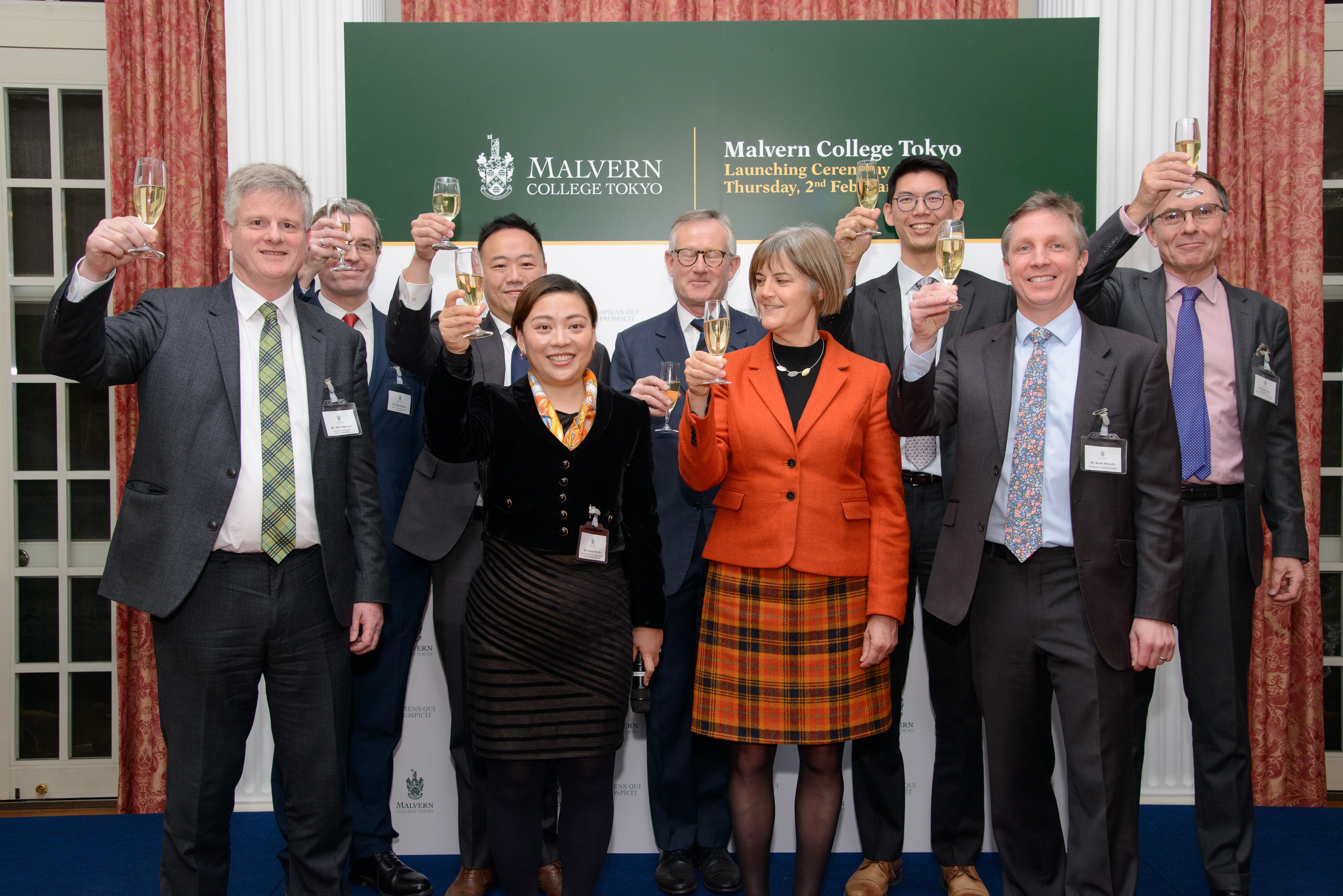 Economy
Malvern College celebrated the launch of its seventh overseas school, Malvern College Tokyo, at the British Ambassador's Residence yesterday.
February 03, 2023 | 11:18