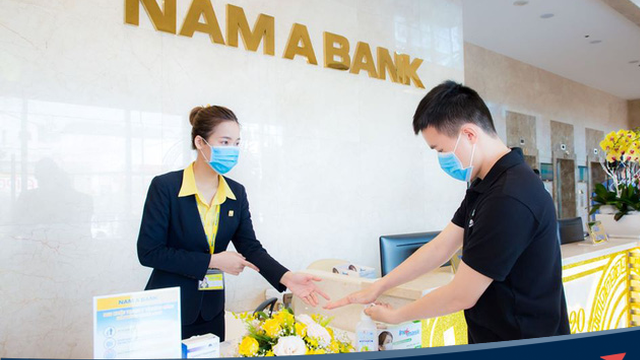 Banking services remain open during national social distancing
Here are some businesses which can stay open:
- Supermarkets (except for those with entertainment services or on-site dining); trade centres (including supermarkets as above, hospitals); traditional markets (including stalls selling food, fruit and vegetables, dried food); convenience stores, mini supermarkets (except for those with on-site catering); grocery stores.
- Tourist accommodation; agricultural, food, medicine supply chains; healthcare services.
- Postal services; banking services, electronic payment companies; television and telecommunications services; security services.
- Petrol stations, funeral services, cemeteries, cremation; detoxification establishments, social protection establishments.
People are still required to wear masks and keep a distance of at least two metres when visiting these places and follow other instructions by the Ministry of Health on hygiene and disinfection.
Factories, production facilities, construction sites must be closed, except for some cases:
- Food production and processing of food, pharmaceuticals, medicines, medical supplies and equipment for epidemic prevention and national security and defence.
- Supplying electricity, water, environmental sanitation; livestock, poultry, aquaculture farms; factories supplying clean water, garment factories producing medical masks, factories producing bottled water and juice.
In addition, factories and enterprises having to complete orders signed before April 15 will also be allowed to operate.
The above-mentioned cases of production and business activities must ensure strict observance of labour protection, wearing masks, keeping safe distance, and at the same time applying solutions to prevent epidemics at the grassroots level, and ensure workers' health.
In particular, all these businesses need to request employees and workers who visited or had contact with those connected to Bach Mai Hospital between March 10 – 28 to be isolated and provide samples for testing
National distancing is not travel ban or lockdown
As Prime Minister Nguyen Xuan Phuc explained, social distancing is a legal situation aiming to protect people's health and lives. Social distancing means keeping certain distance from one to other to cope with dangerous situations or disease outbreaks.
Social distancing is not travel bans or lockdown, he asserted, adding that it only restricts travel.
Phuc said that the 15-day social distancing was introduced as it is the "golden" time for the nation to minimize COVID-19 transmission to the wider community.
He affirmed that the Government has "actively controlled all the situations" as evidenced by the World Bank's April 2020 Economic Update for East Asia and Pacific, released on March 31, saying that Viet Nam's economy remains resilient to external shocks in the first few months of 2020.
The Government will discuss a string of measures to support business and production activities and ensure social security during this meeting, according to Phuc.
VNT/VNS