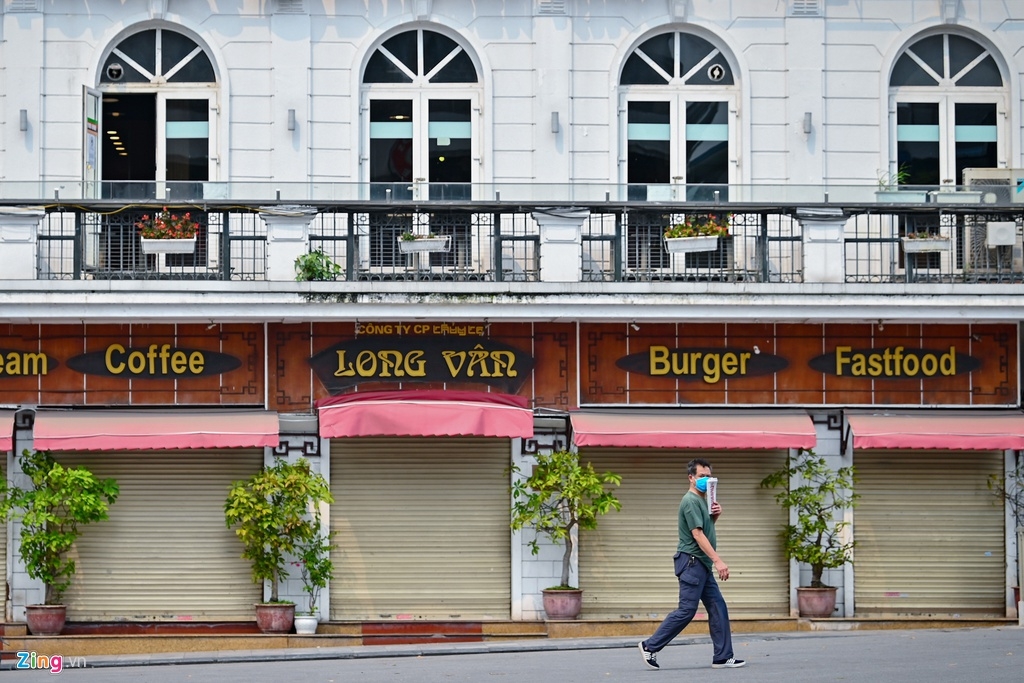 Hanoi streets deserted amid fears of COVID-19. Photo: Viet Linh
Dung made the affirmation after some localities set up barriers on roads to prevent intra-provincial movement. The restrictions that the local authorities have made are against the government's policy, he said.
"The epidemic in Vietnam is totally under control and is not a health emergency. Social distancing is aimed at limiting crowds at public places and encouraging people to stay at home to minimize contagion," Dung noted.
Meanwhile, Minister of Transport Nguyen Van The said that transport and manufacturing of goods for domestic use and export stay intact while private cars and vehicles carrying out goods, material, and essential goods, and worker shuttles continue to operate as usual.
Under Prime Minister Nguyen Xuan Phuc's directive No.16, the national isolation period will begin with the travel restriction. Accordingly, no international aviation routes are allowed while domestic flights are reduced, train and waterway traffic are also limited and road passenger transport is not permitted.
Inside each locality, no intercity bus, no bus, no taxi or ride-hailing services are allowed.
Earlier, on explaining the directive, Prime Minister Nguyen Xuan Phuc said "social distancing is a legal status pursuant to law aiming to protect health and the safety of the people." The government's policy is aimed at keeping distance between people and between communities to contain the spread of the pandemic.
In that situation, Vietnam still needs to continue transport circulation, ensure export activities by sea and road, as well as manufacturing of essential goods, medical equipment, and goods for export.
With the decision on the national isolation, the government stressed the importance of the two-week period, calling it the "golden time" to minimize community transmission.
"If we are not determined to take this precautionary measure and fail to grasp this opportunity, things are likely to be catastrophic for the people's lives," said the PM.
Cats can contract the novel coronavirus

Chinese researchers recently claim that cats are susceptible to the coronavirus and can transmit the novel virus to other cats through respiratory droplets, while the ...
Hanoi Times