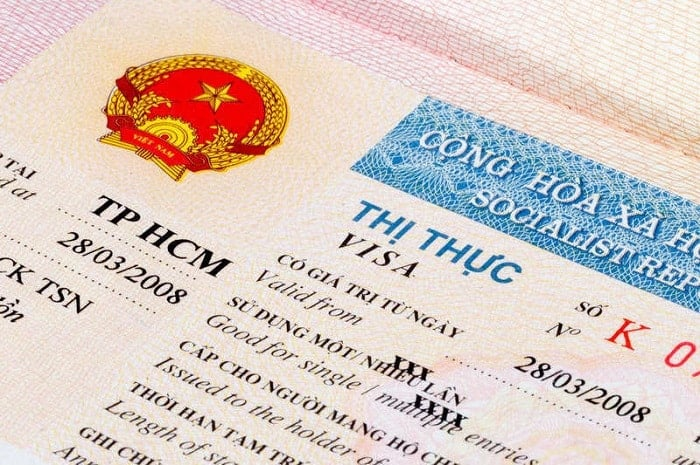 Illustrative photo.
As the nation 'stays at home' to avoid the spread of COVID-19, the Department of Immigration of Vietnam is shutting offices from April 2 until further notice, according to a source from the department.
However, if a visa belonging to any foreigner staying in Vietnam right now expires while their offices are closed, the holder will not be penalised.
Instead, visas can be renewed when the office reopens.
No date for the reopening has been confirmed as it depends on the COVID-19 pandemic situation, the source said.
Previously, foreigners in Vietnam can make visa extension procedures at the Immigration Department under the Ministry of Public Security in line with regulations, VNA cited spokeswoman of the Vietnamese Ministry of Foreign Affairs Le Thi Thu Hang as saying.
Vietnam frequently shares relevant information and stands ready to coordinate and create favorable conditions for foreign representative agencies in the country to conduct citizen protection and address visa-related issues on the basis of ensuring requirements on disease prevention and control in accordance with domestic and international laws, she said.
The Government of Vietnam decided to temporarily suspend entry of all foreigners since March 22 due to swift and complicated developments of the COVID-19 pandemic.
For those entering Vietnam for diplomatic and official purposes, for participation in major diplomatic events, or being experts, business managers, highly skilled workers, the Ministry of Public Security and Ministry of National Defense shall coordinate with the Ministry of Foreign Affairs, Ministry of Health, and other relevant agencies to issue visa if necessary.
Entrants mentioned in the above paragraph shall be subject to mandatory medical declaration and other effective regulations at designated areas at ports of entry as well as isolate themselves at places of residence as currently regulated.
Vietnam suspends entry of all foreigners amid COVID-19 since March 22. The move was made amid quick increase of the number of new infections cases and influx of incoming flights from foreign countries, including pandemic-striken ones.
Temporary suspension of entry shall also be applied to all overseas Vietnamese and their spouses and children who have been granted with certificate of visa exemption, also effective since March 22, VGP reported.
VNT