Son Doong Cave - One Of Vietnam's Most Beautiful Destination For Foreign Tourists
The writer of Euronews commented that, despite the cost of up to 70 million VND / person, Son Doong tour is still a top attractive destination for foreign tourists.
Recently, writer Ben Anthony Horton of Euronews - Europe's leading international news channel, has also praised Son Doong and Quang Binh, Vietnam's "Kingdom of Caves".
According to this editor, hidden deep in the jungle of Vietnam, the world's largest cave is attracting tourists from all over the world.
World records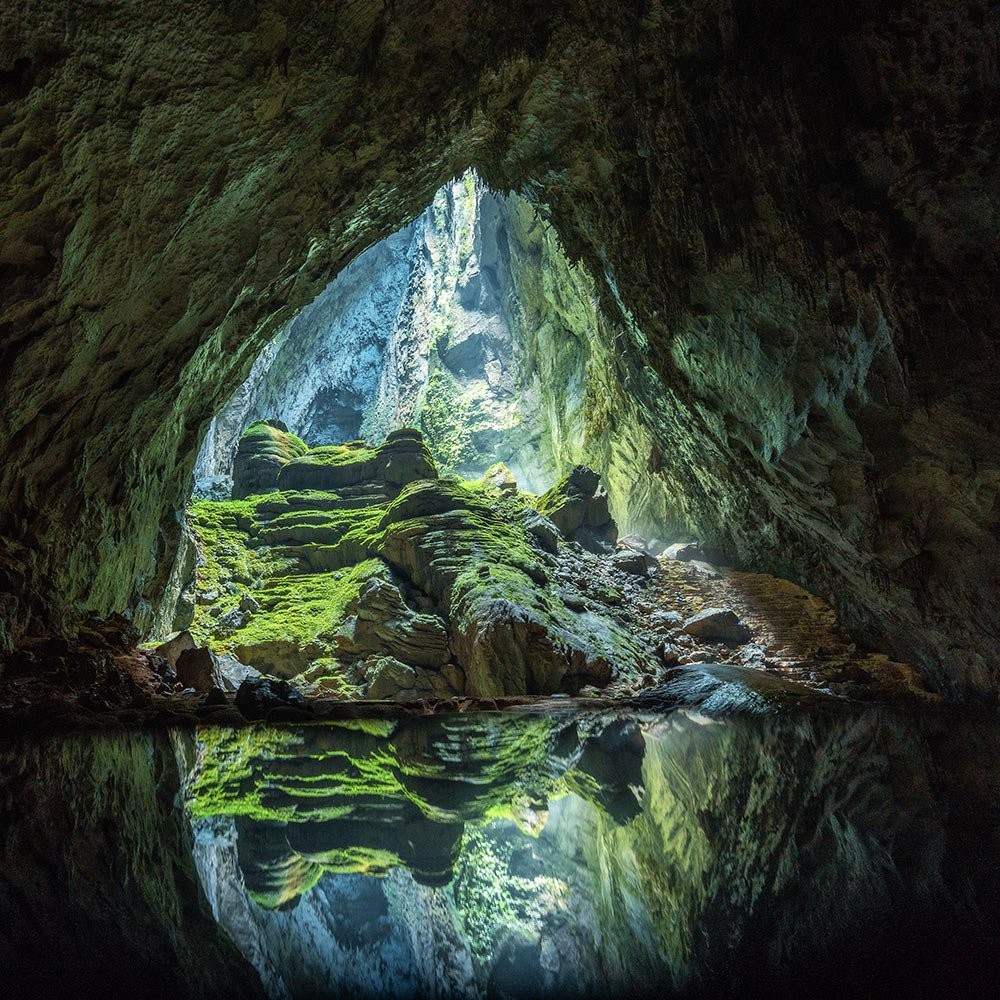 Photo: Oxalis Adventure
Hang Son Doong was surveyed by a team of the British Cave Research Association (BCRA) led by Mr. Howard Limbert in 2009. The Expedition team then announced the world's largest natural cave with a volume of 38.5 million m3. The measurements were accepted by a number of senior karst geologists including Dr. Tony Waltham. The measurements were then accepted by a number of the world's senior karst geologists including Dr. Tony Waltham. Hang Son Doong was later published by National Geographic Magazine and National Geographic TV.
On April 30, 2013, the Guinness Book of World Records announced the 2013 book of world records, in which workers Hang Son Doong is the largest cave in the world.
Soon Dong Cave - The world's largest cave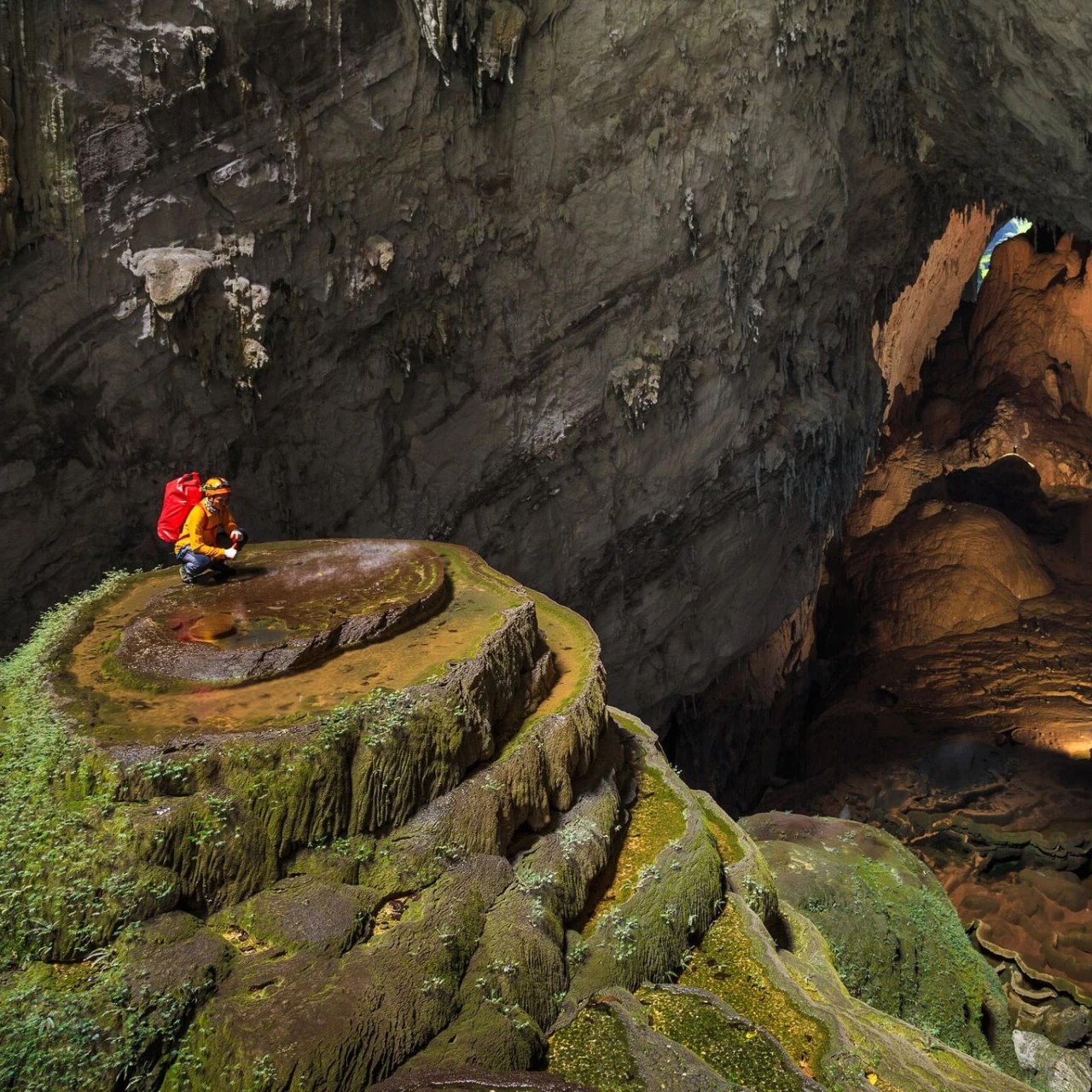 Photo: Oxalis Adventure
Son Doong cave is recorded as the largest cave in the world, the cave is located in Son Trach Commune, Bo Trach district, Quang Binh Province, Vietnam. It was first found by a local farmer namely Ho Khanh in 1991 but he then forgot the way to come back. The cave was recently discovered in 2009 by British cavers, led by Howard Limbert. The name "Son Doong" means "mountain river cave".
The Son Doong Cave in Vietnam's Quang Binh Province is said to be 8.5 kilometers long, 200 meters wide and 150 meters tall. The cave was created 2 – 5 million years ago by river water eroding limestone underneath a mountain.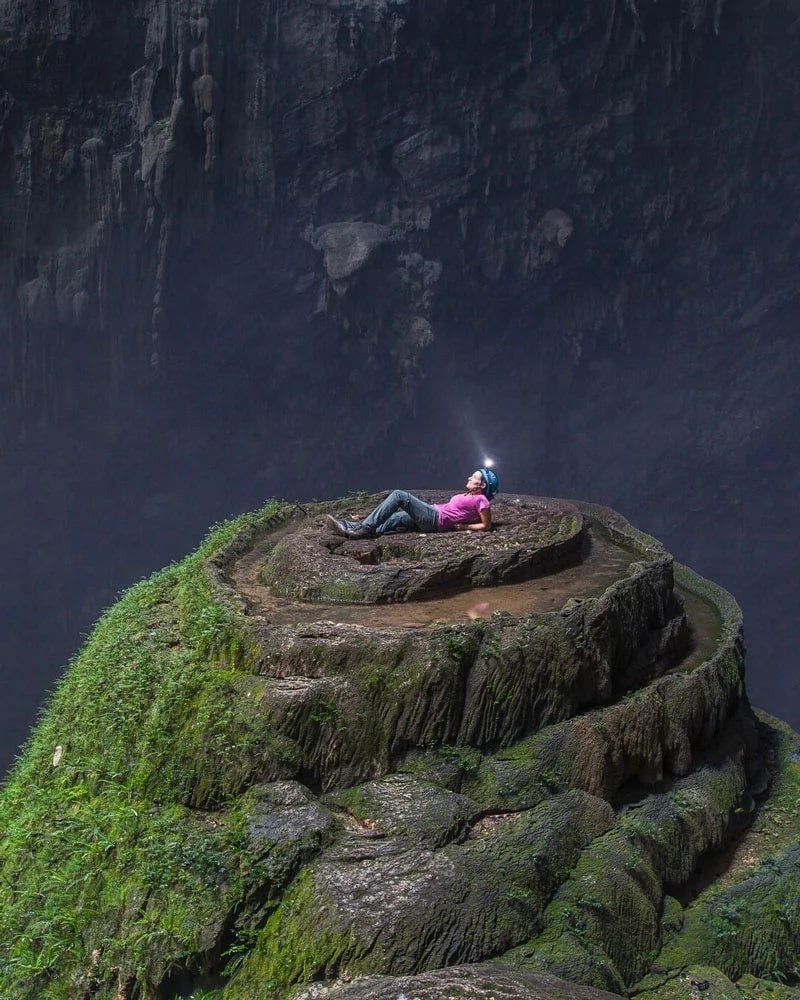 Photo: Oxalis Adventure
The cave is situated below another cave in Phong Nha – Ke Bang, though its entry passage is very difficult to traverse. The exploration team said they had set foot on just 6.5 kilometers along the cave, as there is a large amount of fast-flowing water inside Son Dong. It takes explorers 6 hours of walking through a 10-kilometer-long forest path from Truong Son Highway to reach the mouth of Son Doong cave.
In 2012 Quang Binh People's Committee directed departments, agencies, and units to prepare facilities to promote Son Doong cave as well as other Quang Binh travel attractions to tourists.
Geology & size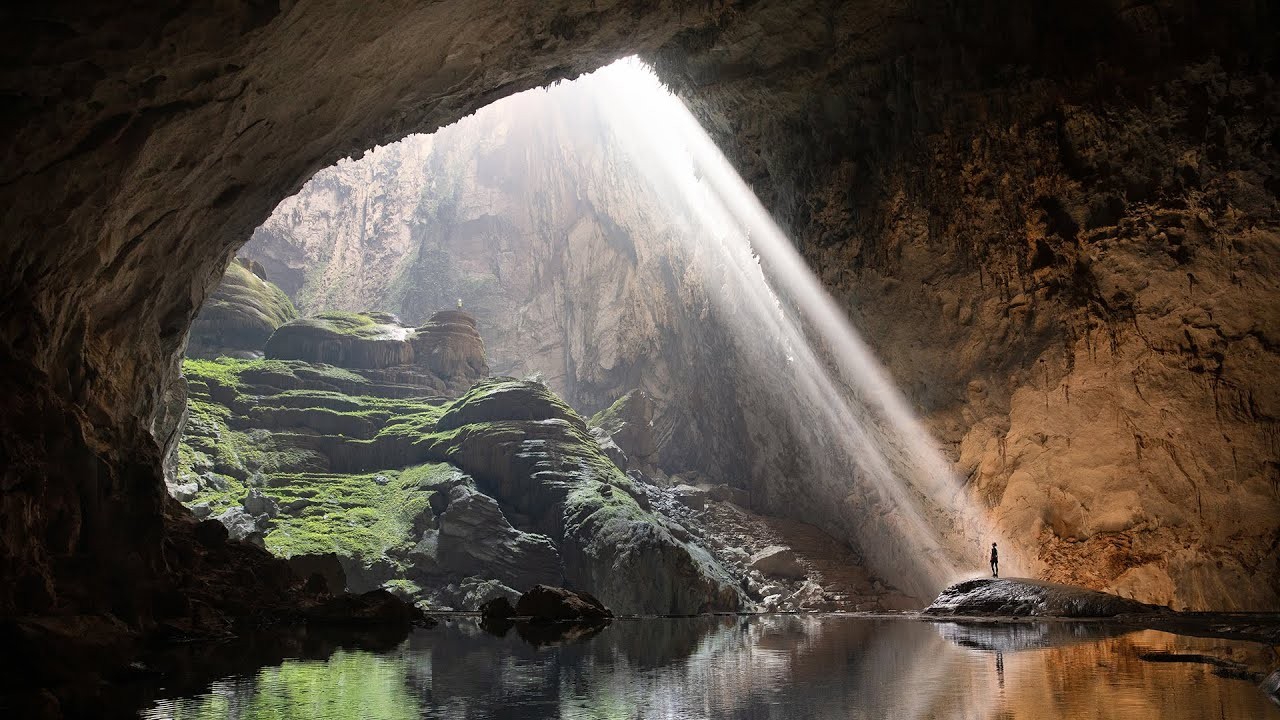 Photo: Oxalis Adventure
Son Doong is relatively young – about 3 million years old in a limestone area dating back 400 million years. The mighty Rao Thuong River carved out Son Doong as it eroded away the limestone, forming an enormous tunnel beneath the Truong Son Mountains. The large dolines (or skylights) collapsed sometime in the last 500,000 years, creating massive openings to the outside world. Cave pearls the size of baseballs and stalagmites the size of tall buildings have formed from water dripping from the cave ceiling.
The first expedition was halted by a 90m high calcite barrier, which was jokingly dubbed the "Great Wall Of Vietnam." It wasn't until the second expedition in 2010, that the Great Wall was finally climbed and the end of the cave was found. The main huge passage is over 5km long with sections reaching up to 200m tall and 150m wide. Son Doong is large enough to house an entire 40-story New York City block skyscraper.
Cave experts are researching the connection between Son Doong Cave and neighboring Thung Cave. If the connection is made, Son Doong will be the largest cave in the world by volume, as well as a cross-section.
Discovering the cave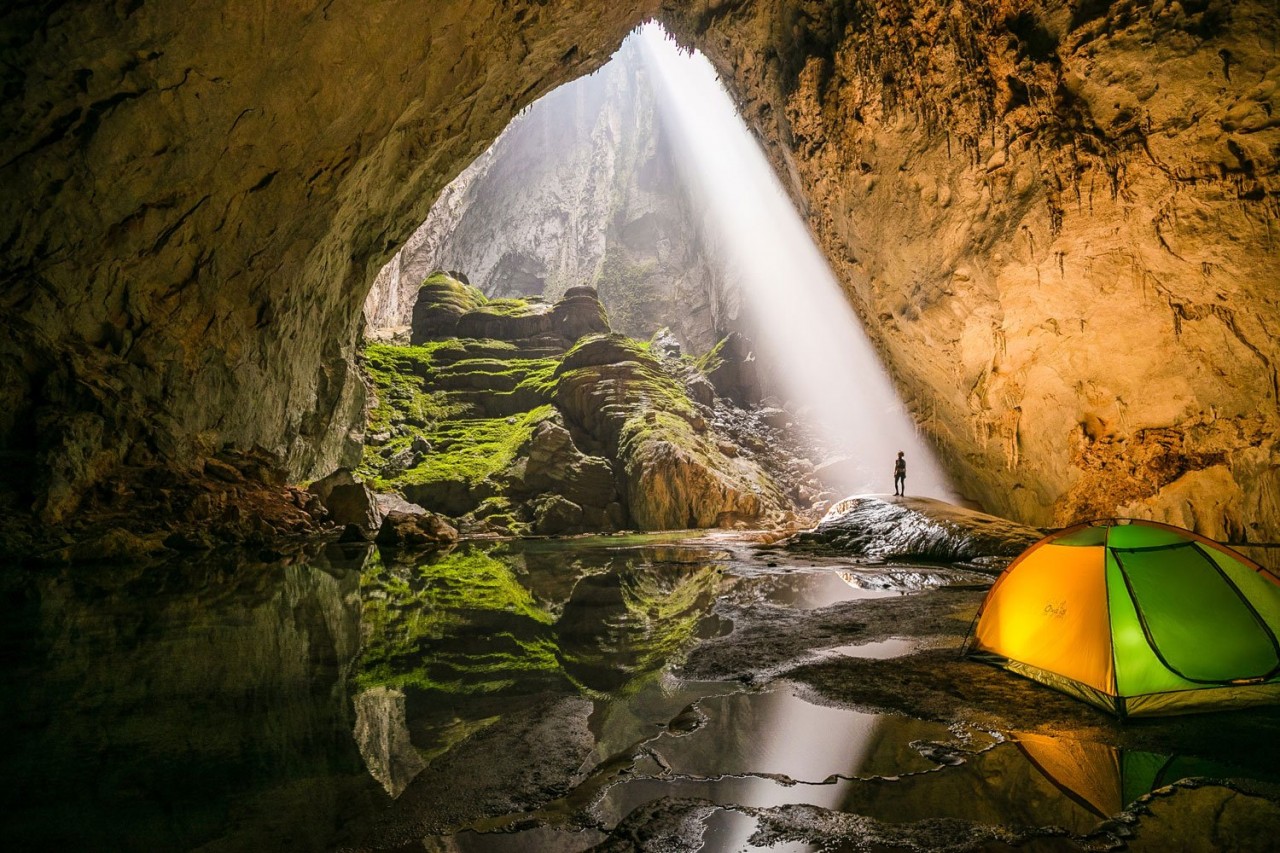 Photo: Sondoongcave
One of the world's most precious natural wonders, Son Doong was inadvertently discovered by Vietnam resident Ho Khanh in 1990.
"While hunting in the jungle, Khanh came across the opening. He felt a blast of wind and heard the rush of a river inside... But after he left, he couldn't find it again, because it's surrounded by foliage," says Howard Limbert, who was part of the British Cave Research Association (BCRA) team that first set foot inside Son Doong.
"Khanh spent many, many years trying to rediscover the mouth of this cave and, finally, in 2009, he led us there. We realized right away that it was major."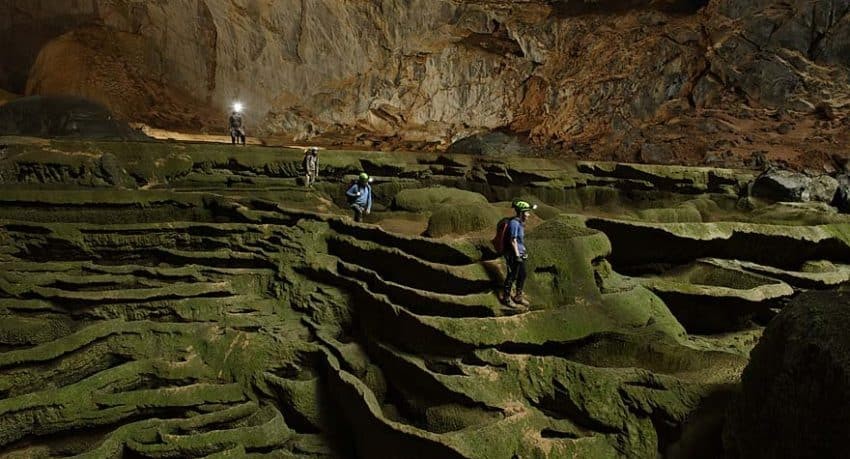 Photo: Vietnam Discovery
Within the immense limestone cavern, there are various microclimates and diverse scenery including two jungles, made possible by dolines -- openings created by collapsed ceilings -- where sunlight streams in.
"So far we've only explored about 30% of Phong Nha-Ke Bang National Park, so there's a lot more to be discovered," says Limbert.
Opened to tourists in 2013, the three-million-year-old river cave is easily one of the most beautiful places on Earth.
"People love it because they've never done anything like it before," says Limbert. "Obviously, you have amazing stalactites and the world's largest stalagmites (up to 80 meters high). They are so spectacular."
From river crossings to jungle treks and a harnessed ascent up the 80-meter-high "Great Wall of Vietnam" to nightly campsites, the four-day experience traverses 25 kilometers (about 15.5 miles) of jungle trails and nine kilometers inside the caves.
"This is definitely not just a stroll. There are lots of river crossings, superb jungles, mountains and cliffs all around, plus lots of wildlife ... like birds and monkeys that are endemic to this area," says Limbert. "A lot of people find the scenery as spectacular as the cave itself."
It's certainly physically challenging, but Limbert says the trek is accessible to anyone who is reasonably fit and doesn't mind getting muddy. And you will get muddy, according to CNN.
Can I visit Son Doong cave?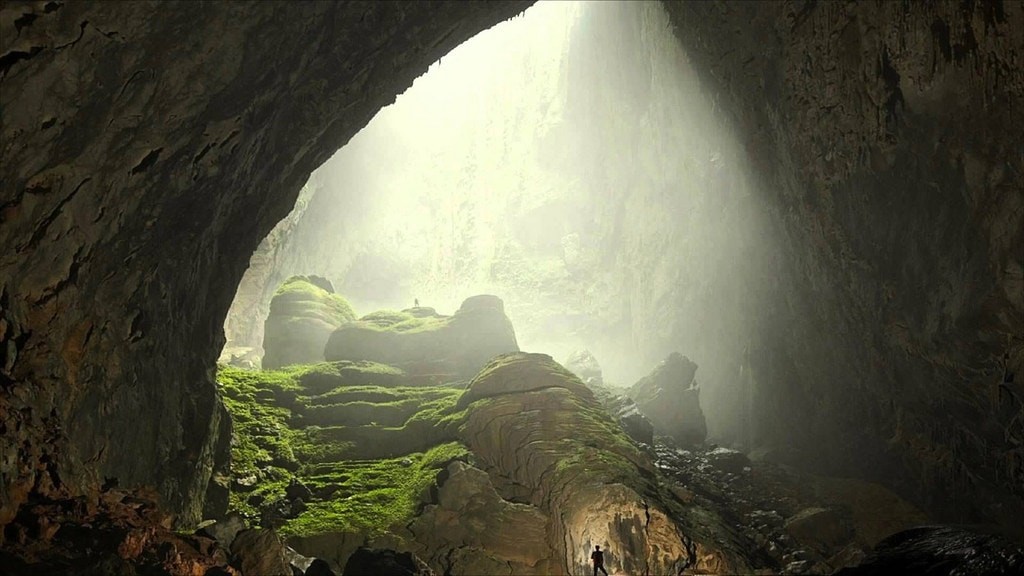 Photo: Culture Trip
on Doong has been open to caving expeditions since 2013.
In order to preserve the location, strict limitations have been imposed on tourism in the area.
"We have to bring a team of porters, rangers, and cave experts to accompany visitors on each expedition," says Nguyen Chau A., director of Oxalis Adventure.
"We have to make sure everything brought into the cave can be carried out again. Each year, only 1,000 visitors are allowed to go on the Son Doong caving trips, in order to minimize the human impact on the cave ecosystem."
Expeditions cost €2,800 per person and include equipment, permits, and professional guides.
Son Doong is located in Quang Binh province, an area dubbed 'Vietnam's cave kingdom' for its impressive array of rock formations, according to Euronews.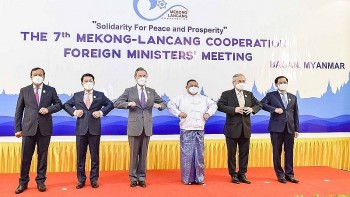 National
Foreign Minister Bui Thanh Son led a Vietnamese delegation to the seventh Mekong-Lancang Cooperation (MLC) Foreign Ministers' Meeting that was held in Bagan, Myanmar on July 4.