South Koreans renew Vietnam visa to avoid coronavirus outbreak back home
Amid coronavirus outbreak in Korea, many Koreans living in Da Nang have decided to get Vietnam visa extension to avoid the epidemic.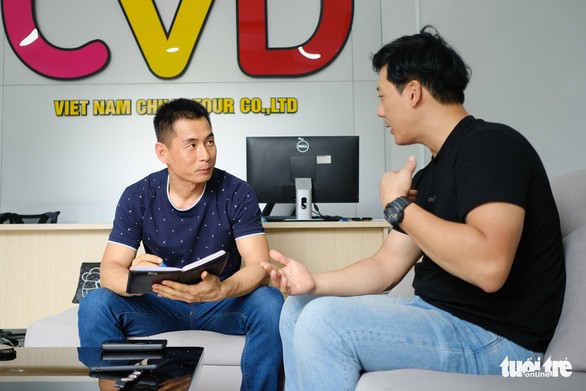 South Koreans in Da Nang doing visa extention. Photo: Tan Luc/Tuoi Tre
Reportedly, the number of South Koreans in Da Nang doing visa extension is increasing sharply recently.
Ms. To My Ro, Director of Vietnam Chili Tour Company (CDC Visa) said, since February 20, the company has received an increasing number of South Koreans to apply for visa extension.
Ms. To My Ro said that the COVID-19 outbreak was booming in Korean so many Koreans stayed in Vietnam to avoid the outbreak.
Kim Won Hoon (37) from Seoul, South Korea, has lived in Da Nang for more than a year and worked as a consultant for the Korean community here, saying that he flys back to Korea every few months. However, since the outbreak of COVID-19 in Korea so far he has no plans to return home.
According to Mr. Hoon, there are still many Koreans in Da Nang but there is no flight back. Therefore, he wants the Government to consider granting new visas to Koreans in Vietnam.
Lee Dong Yul (37 years old), who works in a spa in Da Nang, said he has just completed the visa extension procedure and has no plans to return to Korea due to concerns over Corona outbreak in his home country.
Regarding epidemic control in Vietnam, Lee Dong Yu said that Vietnam is doing much better than South Korea.
"Now Vietnam has no case of coronavirus. We are assured to stay here."
In the same view, Mr. Yun Sang (45 years old), from Busan, said that the Vietnamese Government has coped with COVID-19 very well. "Vietnamese people have good protection against the epidemic," said Yun Sang.
Yun Sang has lived in Da Nang for 4 years and is applying for visa extension for another 3 months./.