Spanish Hanoi-based TikToker Shares Secret to Earn Over 2 Million Followers
Hilarious and fun-loving are just a few words to describe Rufino Aybar, a 23-year-old Spaniard who has been living in Hanoi for more than a decade.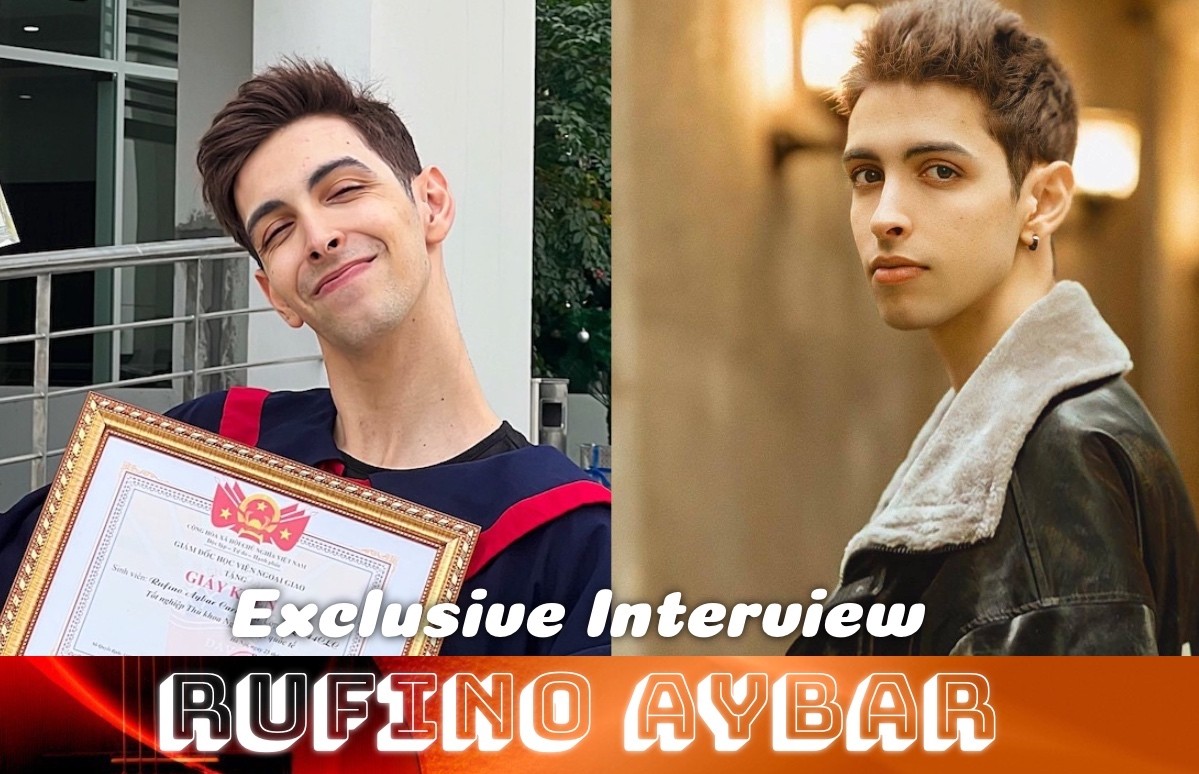 Photo: Rufino Aybar
If you spend some time scrolling through TikTok, you must have heard the name Rufino Aybar - a popular TikToker with more than 2 million followers and a Diplomatic Academy of Vietnam graduate with best academic record in law major.
Hilarious, fun-loving, and positive are just a few words to describe the 23-year-old Spaniard.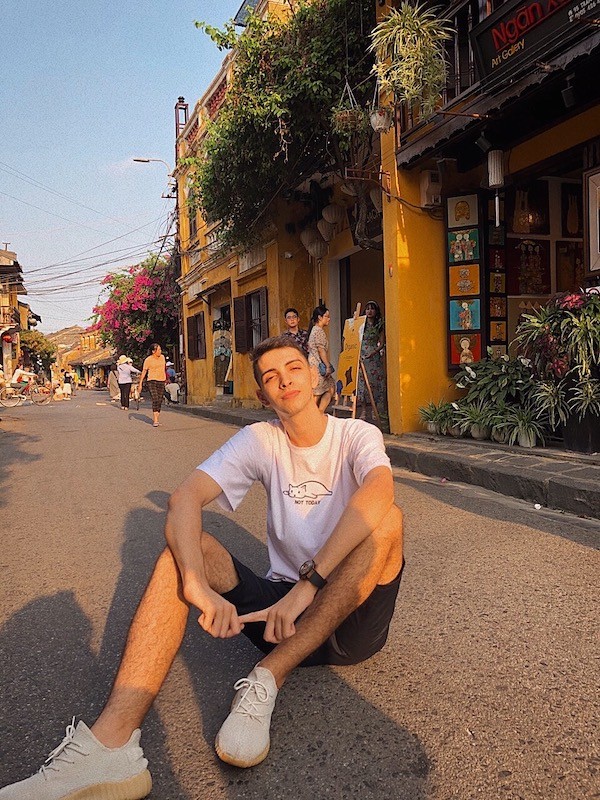 A Vietnamese at heart. Photo: Rufino Aybar
Though he was born in Spain, Aybar has spent most of his life in Vietnam. He is currently living in Hanoi with his family and is busy preparing for the Tet holiday.
With his impressive height of 1.9 meter, the young man stands out in the crowd by default. But what draws people's attention the most about Rufino is his cheerful personality.
"I am very happy with my life in Vietnam. It is not much different from any other Vietnamese family since it has been 10 years since my Spanish dad married my Vietnamese mom. It is always a joyful time when we spend time with our extended family from my mother's side," he said.
Life of the party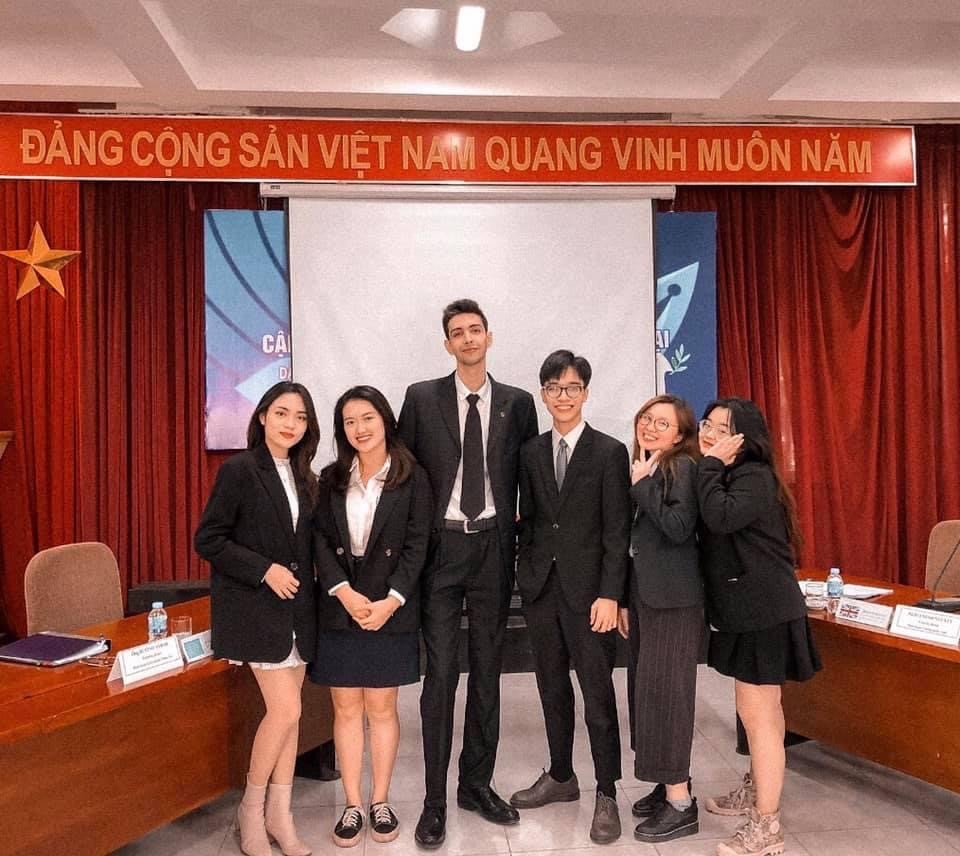 Rufino Aybar and a group of friends. Photo: Rufino Aybar
He loves to live in the moment. Photo: Rufino Aybar
"I only live once and my personal happiness is up to me. Never rely on the opinions and principles of others to define yourself and your happiness. Experience and learn for yourself to realize your own identity, your own happiness," he said, adding that the fun gene must run in the family.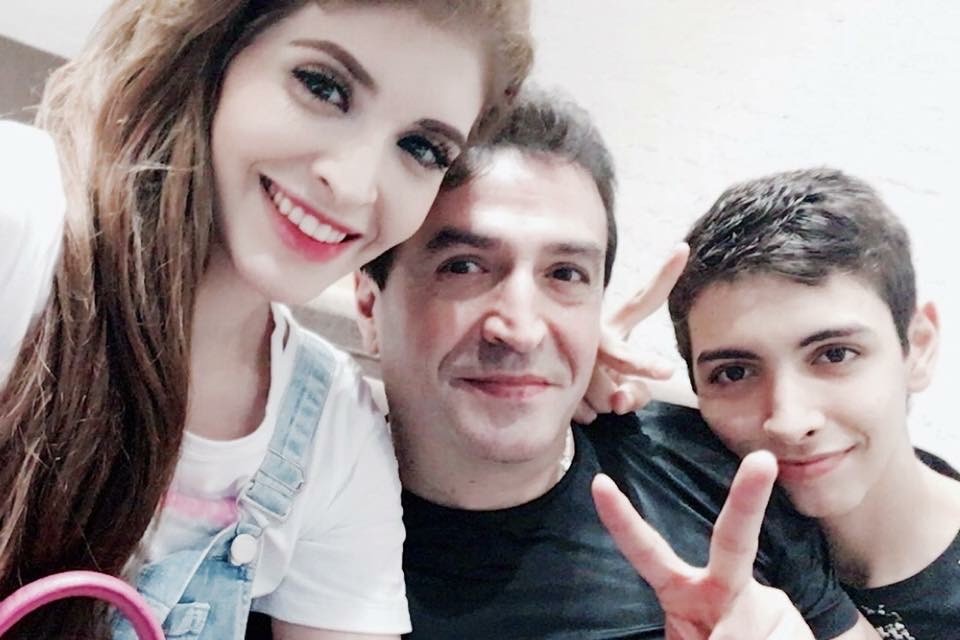 Photo: Rufino Aybar
Aybar has always been the life of the party and likes to create a fun atmosphere everywhere he goes.
A few months into 2020, he used his free time in the city lockdowns to create content on TikTok.
When his videos went viral, Aybar could not believe it. From dancing videos to comedy skits, he took typical moments in life and made them enjoyable.
"Everyone can use a little laugh during the difficult time of the pandemic. But I could never dream of such positive reactions from my followers. It is surreal to think that I am liked by 2 million people when all I wanted to do was to kill time making silly videos," he said.
Now Tiktok is his second home.
"I would never quit [TikTok] because I wholeheartedly enjoy it. Making TikTok content is how I have fun, how I de-stress from studying and working," he said.
He is in charge of the whole process of his TikTok posts, from coming up with ideas, to filming, acting and editing.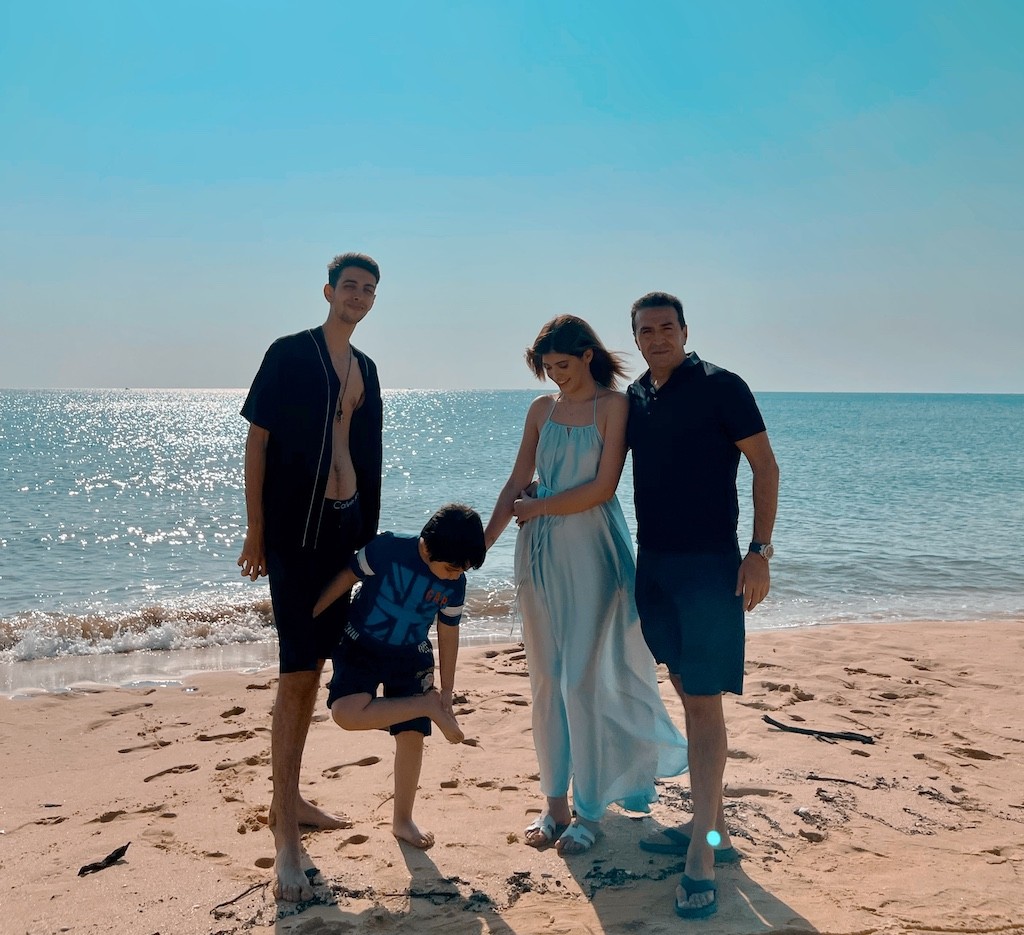 Photo: Rufino Aybar
The internet star entertains hundreds of thousands of viewers with his humorous videos. Almost everyone can relate to the way he expresses himself. According to Rufino, that is the secret why his content is so well-received.
Work hard, play hard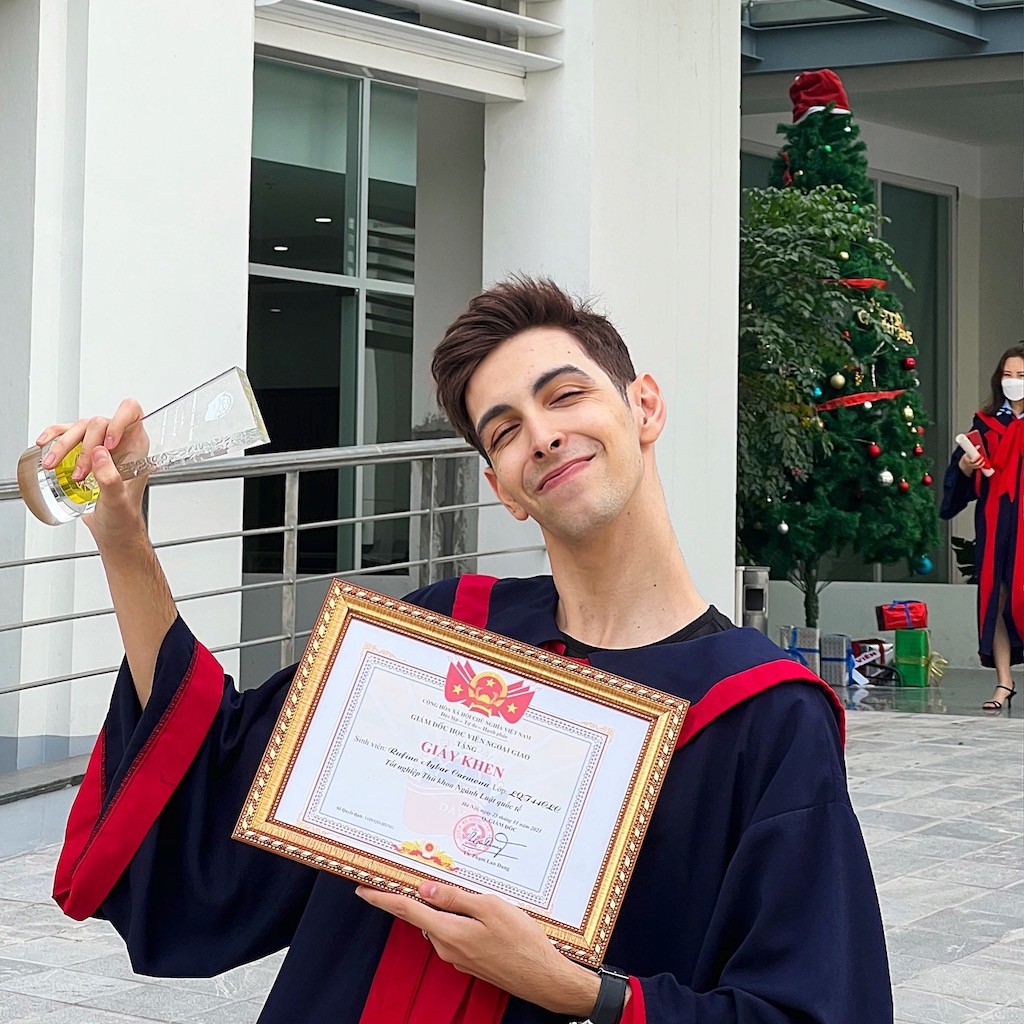 Photo: Rufino Aybar
"I am a Law major but I am also pursuing an acting career," said Aybar.
Making TikTok has become a full-time job for the aspiring actor. He is constantly putting out content while taking acting classes.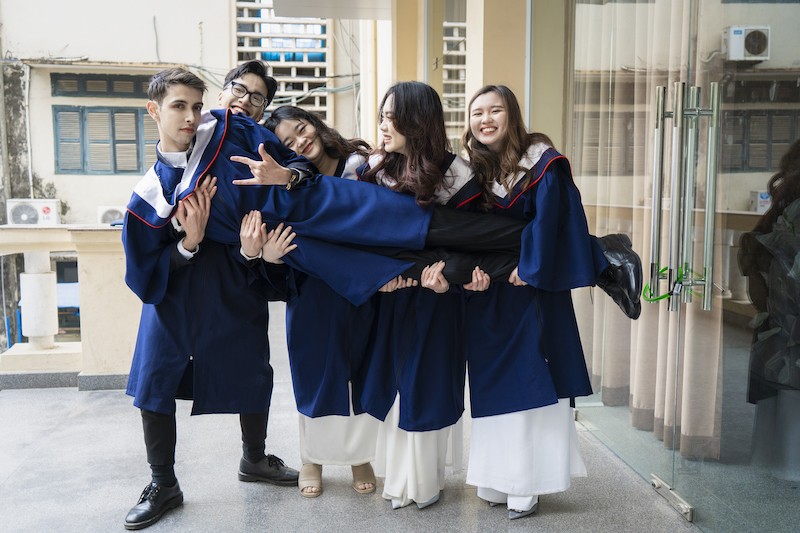 Aybar is split between being in law and being an entertainer. Photo: Rufino Aybar
"Now is the time for me to experience, to try things, and challenge myself. I am looking for internships at law firms and also practicing acting" he said.
"I hope in the future I can use what I learned from my major to improve my acting. The possibilities are endless."
Aybar said that thinking about his future career gave him anxiety. There is still a lot of uncertainty about the future, especially as the pandemic is not yet over.
If 2021 has taught him anything, it is "just focus on what is positive and avoid what is negative."
​​​​"2021 was a rough year but personally I feel blessed that I was able to make my dream come true this year," he said. "I graduated, my online content is loved by so many people. I am safe and healthy and so are family and friends."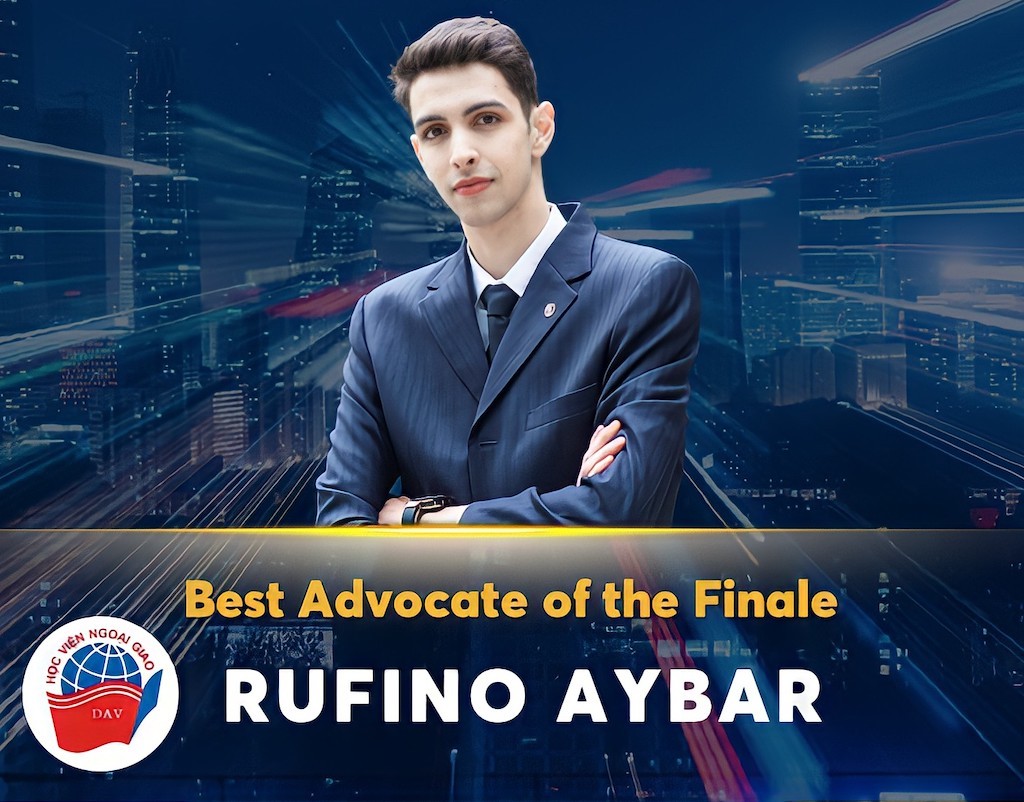 Photo: Rufino Aybar
Aybar plans to work hard and do his best in the Year of the Tiger.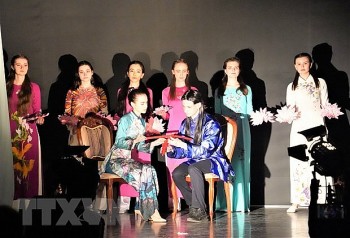 Overseas Vietnamese
Two exchange programmes were held in Russia, attracting manyemany and students of Vietnamese studies from leading universities in Russia.