Speculations around Vietnamese mutant orchid sold for US$11 million
It is a buzz to the Vietnamese flower market when it comes to unverified information around the VND 250 billion or USD11 million deal for a mutant orchid has reportedly been concluded in the northern province of Quang Ninh, around 200km from Hanoi.
Mutant orchids collectors on Facebook continuously shared a self-made video about Nguyen Van Minh, 42, who eagerly spends around USD11 million to buy a mutant Ngoc Son Cuoc Orchid. He also paid VND38.5 billion (USD1.7 million) more to buy two other types of mutation orchids, making the biggest orchid deal ever in one day in Vietnam so far, Vietnamnet reported.
According to orchid lovers, 5-white-petal Ngoc Son Cuoc is the newest kind of mutant orchid entering Vietnam recently that becomes more well-known by its price.
Minh said that he decided to spend such a large amount of money to buy the orchid because he acknowledged Ngoc Son Cuoc's potential and the opportunities that it brings in the future.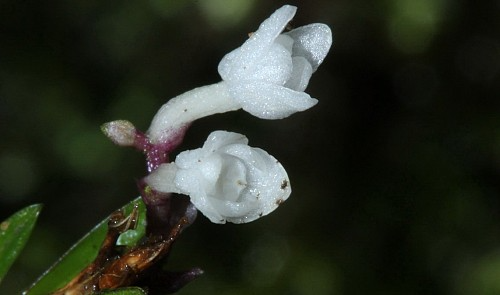 Podochilus rotundipetala, a new species in the orchid family has been discovered at a nature reserve in Vietnam by Vietnamese and Russian scientists in 2017.
However, there are many speculations around the correctness of the video as some people believed that it is all about acting in front of the camera aiming to boost the orchid's price to lure more attention and such a high price for an orchid is impossible.
It is not clear whether the transaction of Ngoc Son Cuoc at the price of USD11 million in Quang Ninh and all doubts will be easily clarified when the management agency traces the cash transfer transactions or via accounts. The tax authorities enter to verify whether the revenue is taxable or not.
Previously, a sudden transaction of Bao Duy mutant orchid worth VND19 billion (USD 828,000) in Ha Nam caused shock but was immediately verified by the authorities and regulators as fake news.
Vietnam has many precious orchid species, but many of them have become extinct because of poor conservation.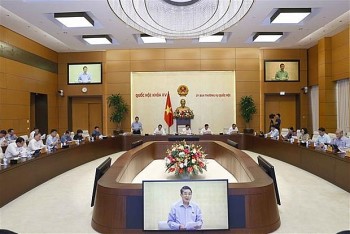 National
The National Assembly (NA) Standing Committee examined the draft revised Law on Protection of Consumer Rights on August 15 as part of its monthly session.