Stranded in Vietnam, French tourist sells street food to earn living during Covid-19
Using all of his remaining money, Fabrice, a French tourist stuck in Vietnam due to COVID-19, decided to buy a cart to sell crispy fried bananas on the sidewalk of Ho Chi Minh City streets for a living.
Video by Dantri.vn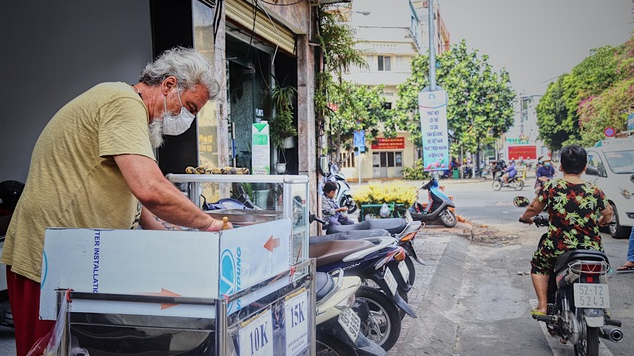 Photo: Dan Tri
A challenge for himself
Mr. Fabrice, 49 years old, Frech origin, came to Vietnam in late 2019 to visit his grandmother and mother, who are Vietnamese. After traveling to several tourist destinations, as he was about to return to France, the COVID-19 pandemic broke. All of his plans fell apart, he decided to stay in Vietnam to visit other destinations.
Last November, when he was nearly out of savings, the French man asked for help from all of his acquaintances, who suggested him to use all of his left money to buy a cart to sell fried banana and pineapple cakes. According to Fabrice, this experience was a challenge for himself.
Fabrice then went by himself to buy a cart, fryers, butter and found places to sell his delicious fried bananas. He chose the intersection of Tran Dinh Xu street and Nguyen Cu Trinh street (District 1, Ho Chi Minh City) as this area was quite crowded with local people and tourists. "I have to wake up at 4 am to prepare every ingredient. Then at 5.30, I start to sell cakes and only go home when I run out of dough", he shared.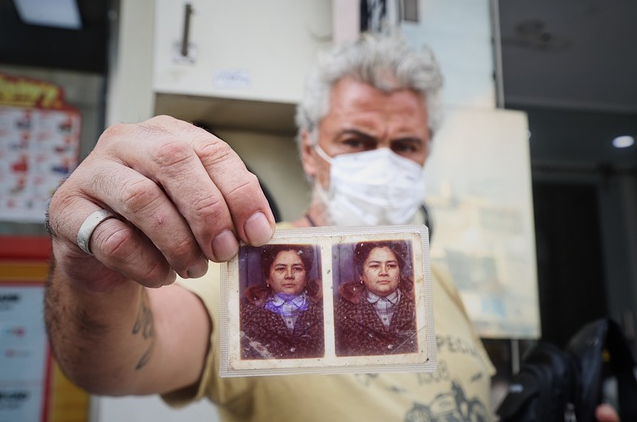 Photo: Dan Tri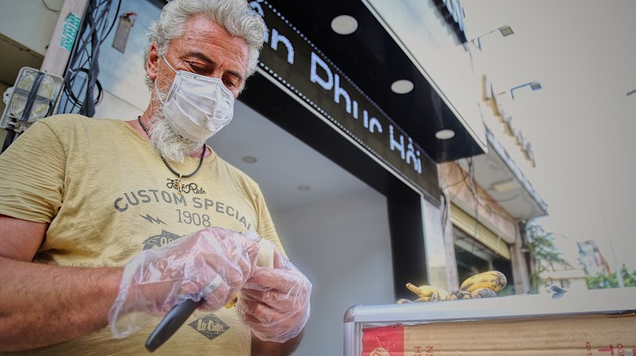 Photo: Dan Tri
Photo: Dan Tri
His cart sells 2 kinds of fried fruit cakes: bananas and pineapples, each serving costs 10.000 VND (0,4 USD). As he uses his own recipe to make the dough and qualified butter to fry the cakes, Fabrice's cakes leave a great aroma that covers the whole intersection. Thanks to that great smell, the cart catches the attention of everyone living near the intersection. The small cart helps the man earn an income of about 300.000 VND (13 USD) per day.
Nguyen Thanh Phong, 23 years old, shared that "Recently, I have seen many people sharing about this French tourist, so today I came to support him. After giving his banana cake a try, I found that it is absolutely delicious. It is special because the seller using no oil so it is less tedious. Moreover, the price is reasonable for students like me".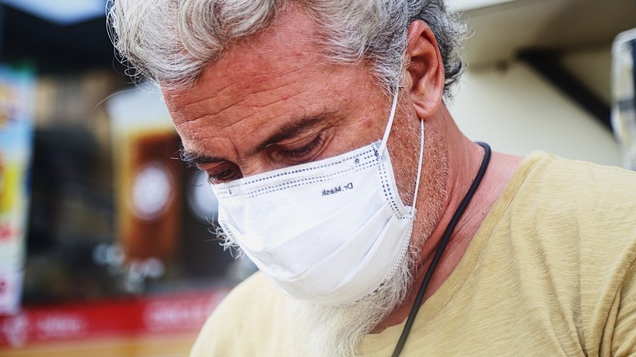 Photo: Dan Tri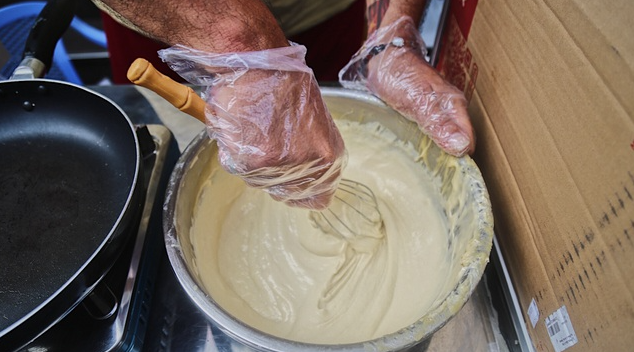 Photo: Dan Tri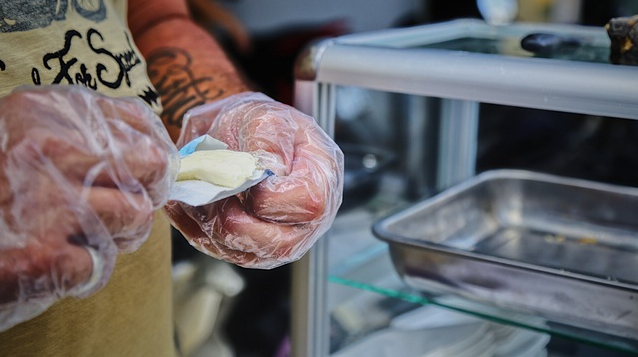 Photo: Dan Tri
Giving cakes to the poor
In addition to his friendliness and humor, this Western man also impresses people around him with a kind heart. Every time they saw any poor one selling lottery tickets or riding a wheelchair, he gives them a cake for free.
"Every day, when I see poor or disabled people passing by, they ask them to come near and give them a piece of cake because I personally love and appreciate this country. I want to help people in need around this place," said Mr. Fabrice.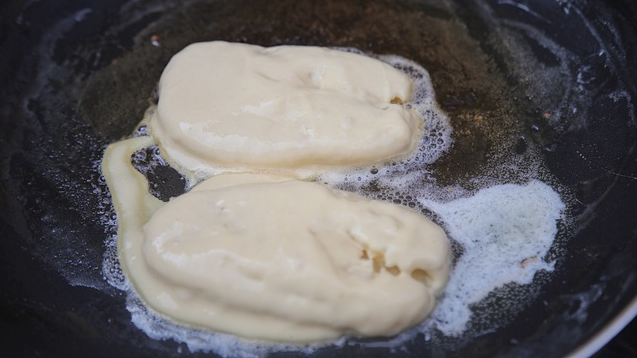 Photo: Dan Tri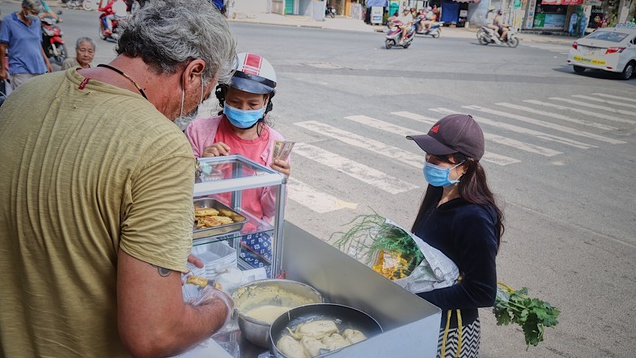 Photo: Dan Tri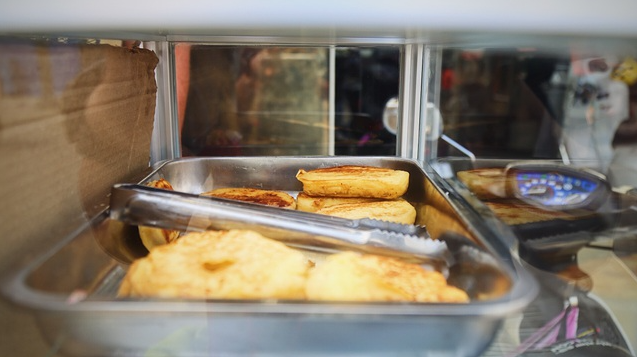 Photo: Dan Tri
Phan Van Nhut (born in 1966) is a resident living near the intersection where Fabrice sells his cakes, sharing that: "This Western man has just started selling for more than a month, he is very humorous and friendly, whenever you see anyone disadvantaged or wheelchair users, he calls them near to giving the cakes, no matter bad or good his selling goes that day."
According to Nhut, this French tourist loves to talk to the people around. However, due to language barriers, most people who want to talk with the man can only use body language or dictionaries on their phones.
"The most difficult thing for me right now is the language. I'm not good at English, I can only communicate in French so I can't understand what everyone is saying," said Fabrice with a laugh.
In the near future, Fabrice will continue to stay in Vietnam to stay because in France the Covid-19 pandemic situation is still raging. When living in Vietnam, Fabrice feels very comfortable because life in Vietnam is quite safe, low-cost, and the people here are friendly.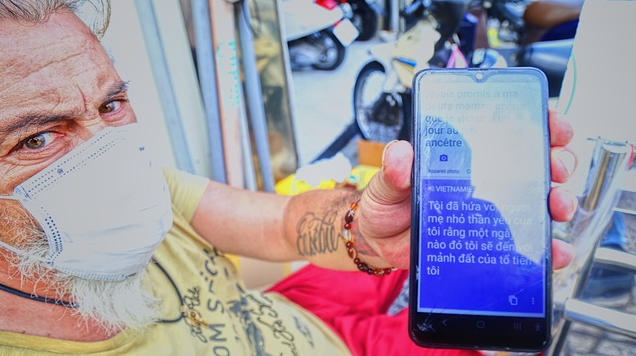 Photo: Dan Tri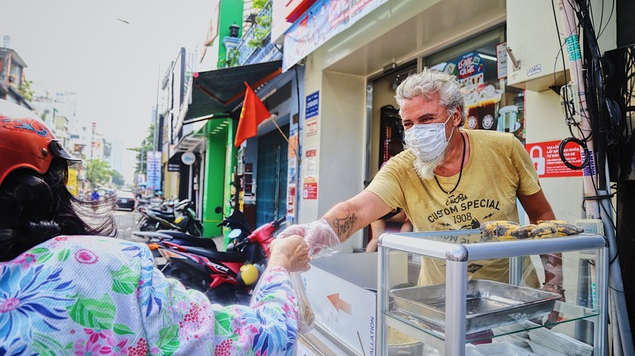 Photo: Dan Tri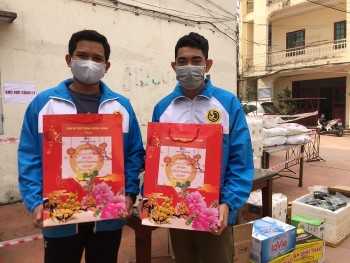 Expats in Vietnam
Vietnam is sending affection to Lao and Cambodian students who stay back in the country for Tet, the traditional New Year holiday which is an occasion for family reunion.