Suga and Trump first call: Vow to boost Japan-U.S. security alliance
Suga and Trump agreed to work closely together on issues including the coronavirus pandemic and North Korea. The new Japanese leader told Trump that Tokyo's cooperation with Washington was the foundation of regional peace and stability.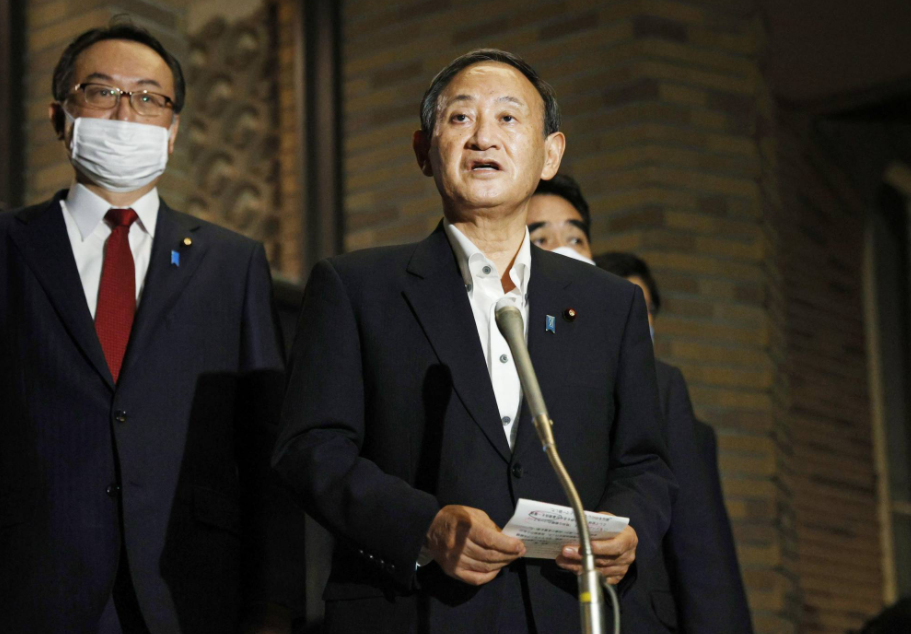 Prime Minister Yoshihide Suga briefs reporters on his telephone talks with U.S. President Donald Trump on Sunday night at the Prime Minister's Office in Tokyo. (Photo: KYODO)
Suga and Trump's disscussion
According to Nikkei Asian Review, Japanese Prime Minister Yoshihide Suga affirmed the importance of the bilateral alliance with the U.S. in his first telephone conversation with President Donald Trump on Sunday.
Suga told Trump that the alliance is "the foundation for peace and stability in the region," the Japanese leader said to reporters afterward, describing the 25-minute talk. Trump responded that the two countries should continue to advance their alliance. The White House said the two leaders "discussed the importance of pursuing our shared vision of a free and open Indo-Pacific, continuing to strengthen the United States-Japan Alliance, and working together to strengthen the global economy."
The leaders also discussed the push for a free and open Indo-Pacific region, as well as the growing rift between the U.S. and China. Trump told Suga to call at any hour of the day if necessary. "We agreed to work closely with each other," the prime minister told reporters. "I feel it was an extremely fruitful conversation."
They also agreed to cooperate on developing and distributing vaccines and treatments for the coronavirus, according to the Japanese government. Suga urged American support for a resolution on Japanese citizens kidnapped by North Korea decades ago. "We will make decisive efforts to resolve this issue quickly," he told Trump.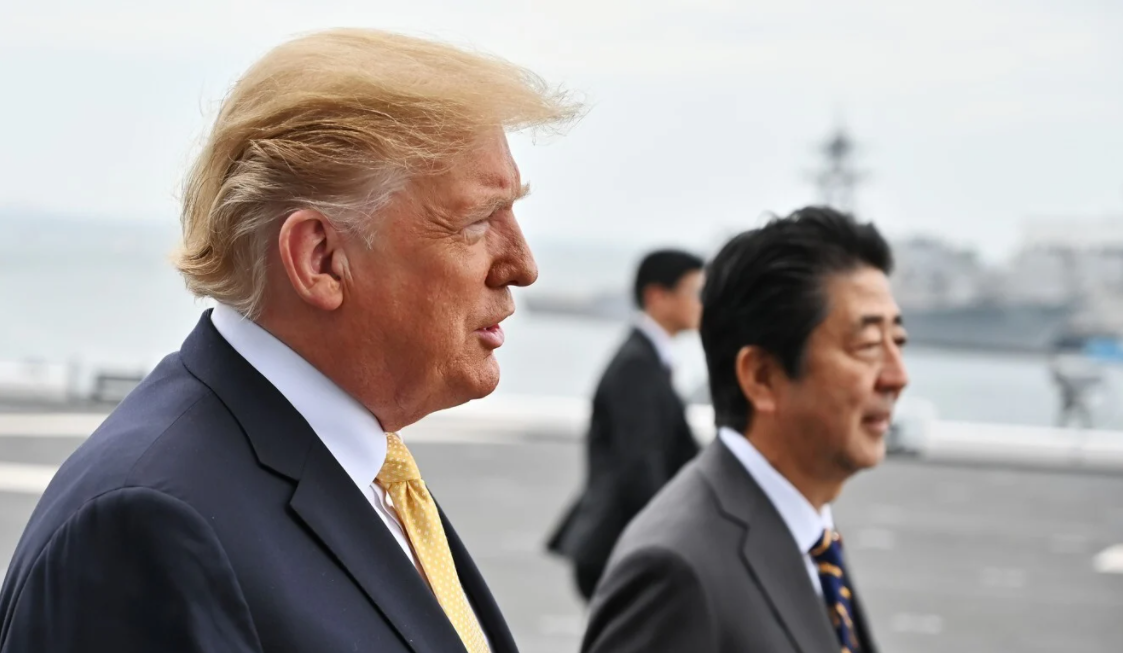 US President Donald Trump and former Japan PM Shinzo Abe had a close friendship. (Photo: AFP)
...and what it implies under the eye of experts
Japanese national security adviser Shigeru Kitamura will meet with American counterpart Robert O'Brien and other officials in the U.S. this week. Earlier in the day, Suga had a phone conversation with Australian leader Scott Morrison, the first head of government he spoke to since his inauguration. After talking with Trump, Suga said he is willing to hold telephone talks with other world leaders, without touching on details, The Japan Times cited.
Japan's defence cooperation with the US has increased as a result of security legislation expanding the role of the Self-Defence Forces, which was enacted five years ago. The pair of laws, enabling the Japanese SDF to fight overseas for the first time since WWII, was a landmark defence policy shift in a country that upholds a war-renouncing Constitution. Diet deliberations on the legislation sparked large protests and divided public opinion.
According to South China Morning Post, Suga is set to determine by the end of this year whether Japan should acquire a strike capability against missile bases in other countries after Abe, days before leaving office, said his successor would draw up a plan in response to rising missile threats.
Suga, Abe's right-hand man as chief Cabinet secretary during that time, is seen as a savvy politician on the domestic front but, as stated by The Japan Times, considered inexperienced in diplomatic affairs. Among the challenges Suga is facing include Trump's claim that Japan is not contributing enough to the alliance, under which U.S. troops are obligated to protect the country from armed attack.
It remains to be seen whether Suga, 71, will be able to form the kinds of personal relationships with world leaders that his predecessor did during a record-long tenure. Abe had forged closed ties with Trump. The two even played golf together on multiple occasions and the U.S. president invited Abe to his Mar-a-Lago estate in Florida twice, in 2017 and 2018, The Japan Times cited.