Publishing more recruitment of nurses and orderlies to work in Japan
On September 16, the Department for Overseas Labour Management announced more recruitment of nurses and orderlies to work in Japan.
According to nhandan, with the Vietnam – Japan Economic Partnership Agreement (VJEPA), from 2012 to the present, the Overseas Labour Management Department under the MOLISA has cooperated with the Japanese to select and organise Japanese-language courses for 1,334 candidates. Up to now, 1,109 nurses and orderlies have been sent to work in Japan.
These candidates were selected as they have completed a 12-month Japanese language course and received an N3 Japanese language proficiency certificate.
During the 12-month Japanese language course in Vietnam, candidates are provided with free accommodation and a living allowance.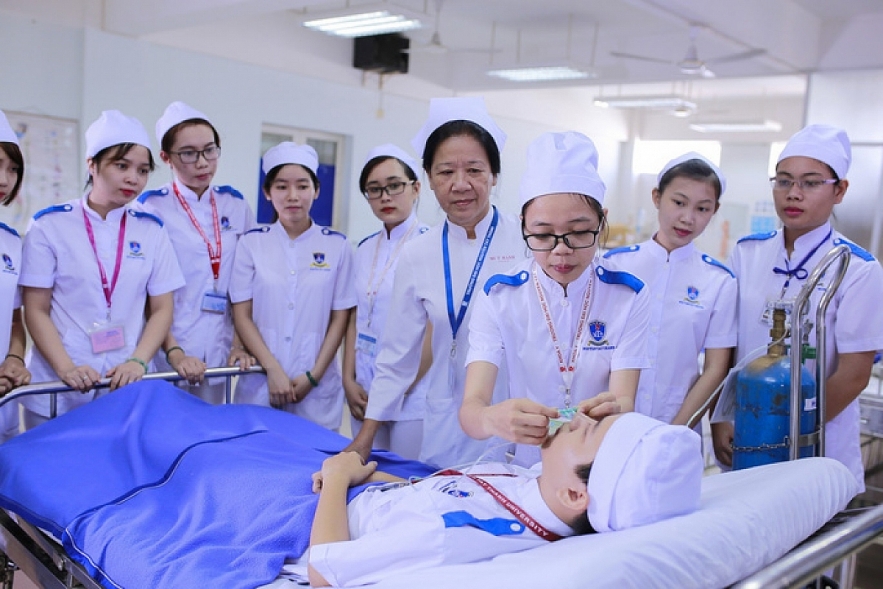 Photo: vov.vn
The health workers will work in Japan for three years (for nurses) and four years (for orderlies), with the opportunity to take part in examinations to gain Japan's national certificate on nursing and orderlying. If they pass the examinations, they will be eligible for long-term work in Japan, Foreign Affairs reported.
In order to receive more information, prospective applicants should contact the Department for Overseas Labour Management at No.41B, Ly Thai To Street, Hoan Kiem District, Hanoi, or alternatively go online at www.dolab.gov.vn.
Photo: Vietnamnet
The need for Vietnamese workers in the health sector comes due to Japan having one of the most rapidly ageing populations in the world, therefore the Far Eastern country requires up to 400,000 nurses and orderlies to take care of its elderly people, VOV News reported.
Vietnam becomes the third country, after the Philippines and Indonesia, to co-operate alongside Japan in the exchange of nurses and orderlies, with 1,109 Vietnamese caregivers already being sent to Japan.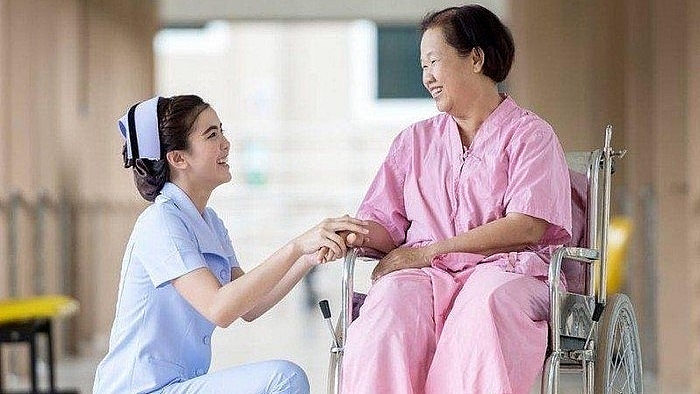 Japan highly appreciates the work skills of Vietnamese nursing and caregiving candidates. Photo: nhandan
The agreement should provide an excellent opportunity for both Vietnamese nurses and orderlies to be trained and stationed in a professional overseas working environment, therefore improving their qualifications.