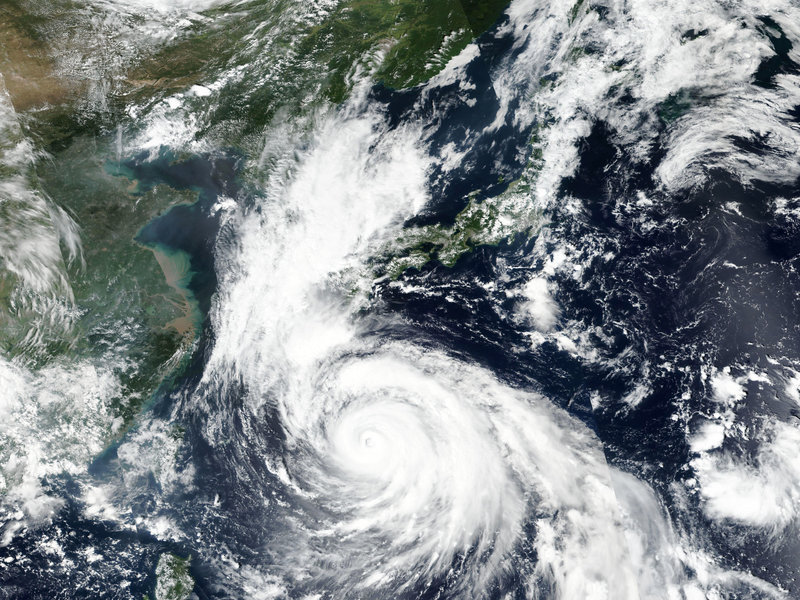 Typhoon Haishen is poised to make landfall in southwestern Japan Sunday, bringing with it heavy rains and lashing winds. Forecasters predict it will then head toward the Korean peninsula. AP
A powerful typhoon is making its way toward southwestern Japan, forcing authorities to urge caution and prepare for powerful winds and heavy rainfall.
With sustained winds up of up to 180 kilometers (112 miles) per hour, Haishen remains on course to make landfall in Okinawa by Sunday and reach the main southern island of Kyushu shortly afterward, according to the Japan Meteorological Agency.
The storm is predicted to hit Okinawa Sunday, before moving onto the central island of Kyushu. Japanese meteorologists predict the winds, heavy rains and high tide will begin lashing the islands ahead of Haishen's arrival.
The Japan Times reports Okinawa is expected to be hit by winds strong enough to topple homes. TheAP reports that the storm is predicted to drop 4 to 8 inches of rain across southwestern Japan and is expected to make landfall with the equivalent conditions to a Category 3 or Category 4 hurricane.
Officials with Japan's Meteorological Agency warn that rivers and levees may overflow due to heavy rainfall.
Japanese broadcaster NHK reports that an emergency warning is expected for Sunday and that residents are being urged to remain alert and prepare to evacuate early in line with advisories and local government orders.
The impact of the Category 5 typhoon will be felt in southern Japan long before its 36-mile-wide center reaches the coastline.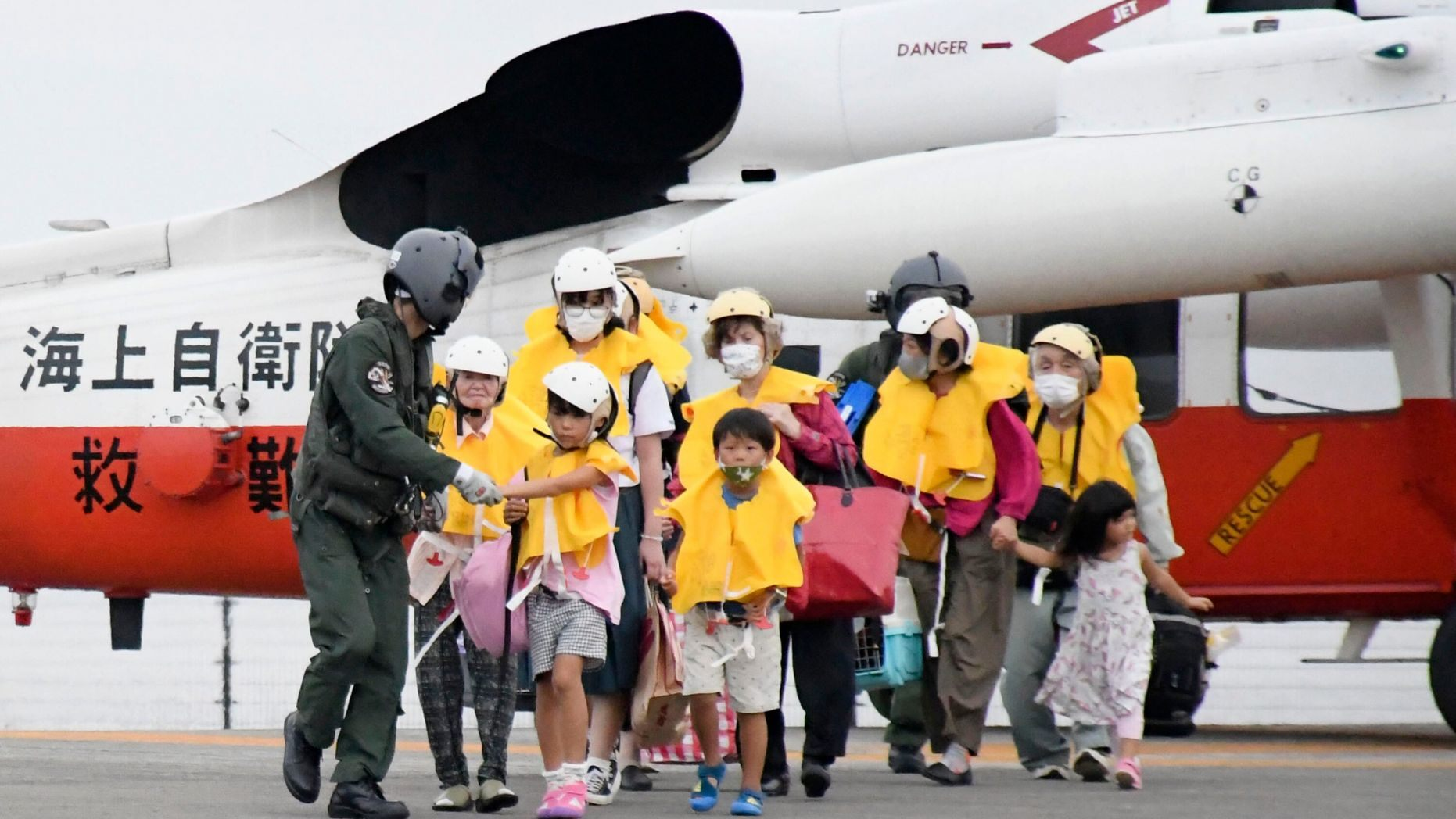 People arrive at a heliport in Kagoshima to take refuge ahead of a powerful typhoon. (Kyodo News via AP)
Haishen, whose name means "sea god" in Chinese, is also expected to slam the Korean Peninsula near Busan -- South Korea's second-largest city -- on Tuesday, according to The Associated Press. Recent measurements showed the system moving northward at 15 kph (9 mph), according to the foxnews.
Meteorological agency official Yoshihisa Nakamoto told reporters he was worried about people staying home instead of fleeing due to fears about the COVID-19 pandemic.
"You should not avoid getting out because of such fears," he said.
The typhoon is forecast to have atmospheric pressure of 915 hectopascals at its middle point, and sustained winds of up to 198 kph (123 mph) on Sunday, the meteorological agency noted.
Earlier last year, Typhoon Maysak battered the same region, injuring dozens and cutting power to thousands of households.
Tarah Nguyen