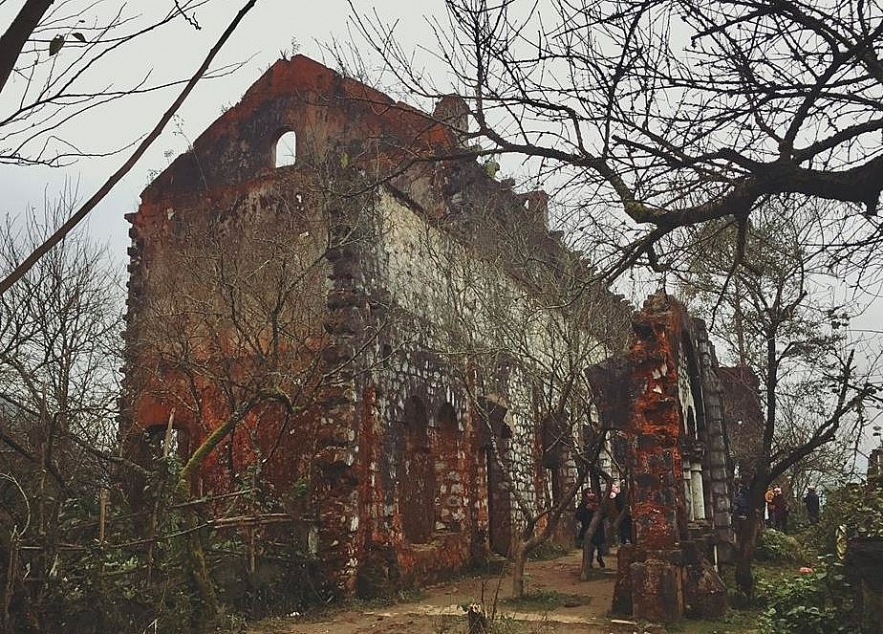 The hauntingly ancient beaut of Ta Phin Monastery. Source: internet
When mentioning the architecture of Sapa, Stone Church – a famous tourist destination at the center of Sapa town will pop up firstly. However, there is the other unique architectural structure to be hidden between clouds and mountains in Sapa called Ta Phin Monastery.

Ta Phin village. Source: internet
Located in Ta Phin Village, far from Sapa Town about 12 kilometers to the East, Ta Phin Monastery is easily recognized thanks to its paranormal and ancient French architecture.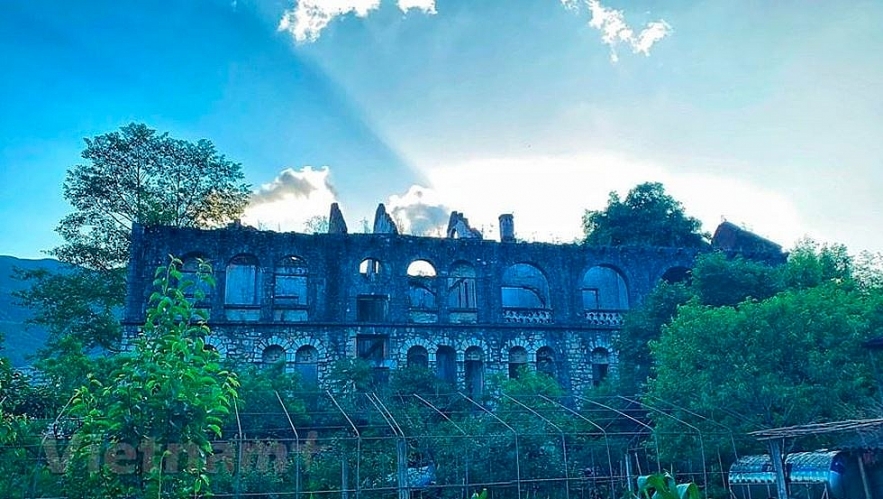 Ta Phin Monastery is nearly 80 years old, which was built in 1942. Photo: Vietnamplus
Inherently, it was home to 12 nuns converted to Christian Congregation. In 1945, they left for Hanoi so the monastery was abandoned as a ruin until now.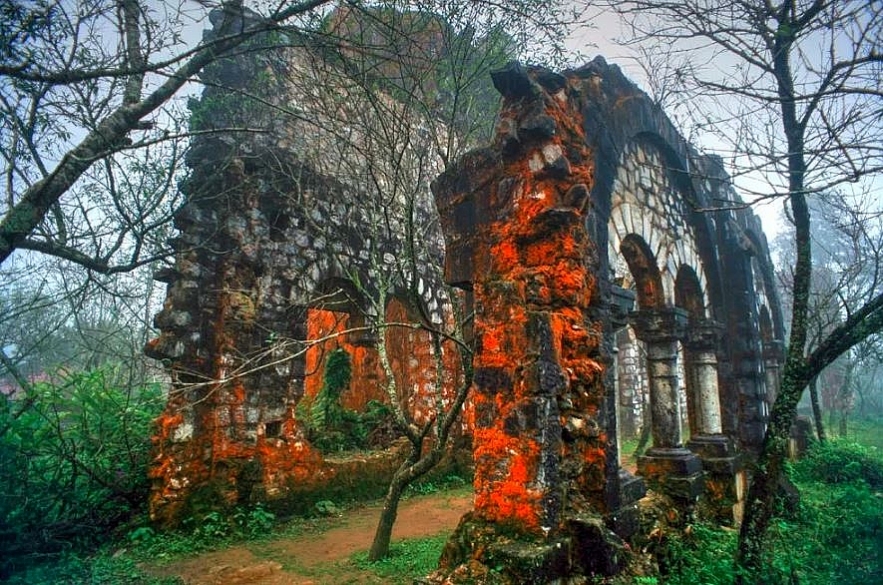 An old, nostalgic, vague and mysterious beauty. Source: internet
Through the ups and downs of life, this place has become hauntingly mysterious, which creates a unique beauty compared to any places in Sapa.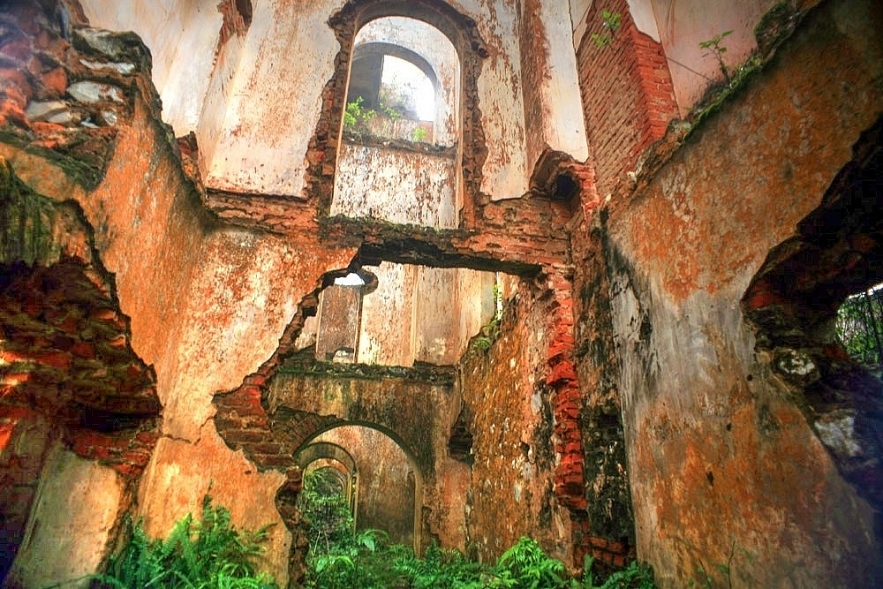 Inside the monastery. Source: internet
At the high altitude with the dense fog covering all year round, the ancient image of Ta Phin Monastery will easily make you feel as if being in the fairy tales.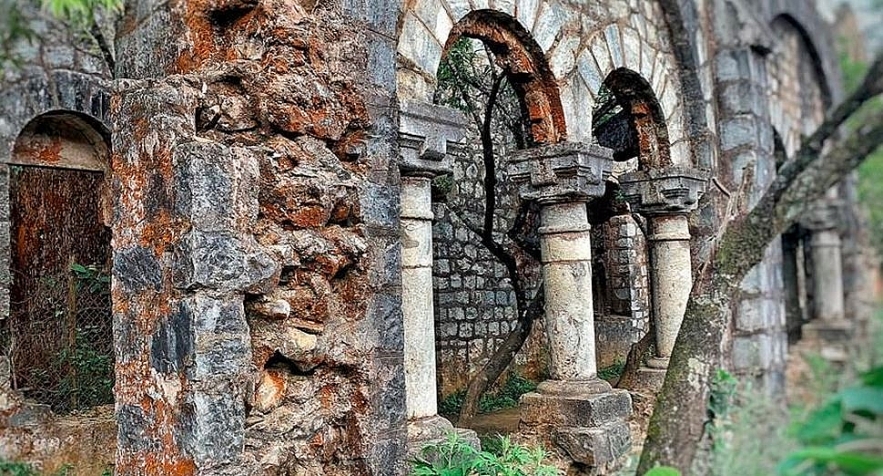 Stellar stone with an arched gate in French architectural style . Photo: Vietnamplus
Going deeply inside, you will have a chance to see and touch the walls and windows under the slime of ages but still strong and solid.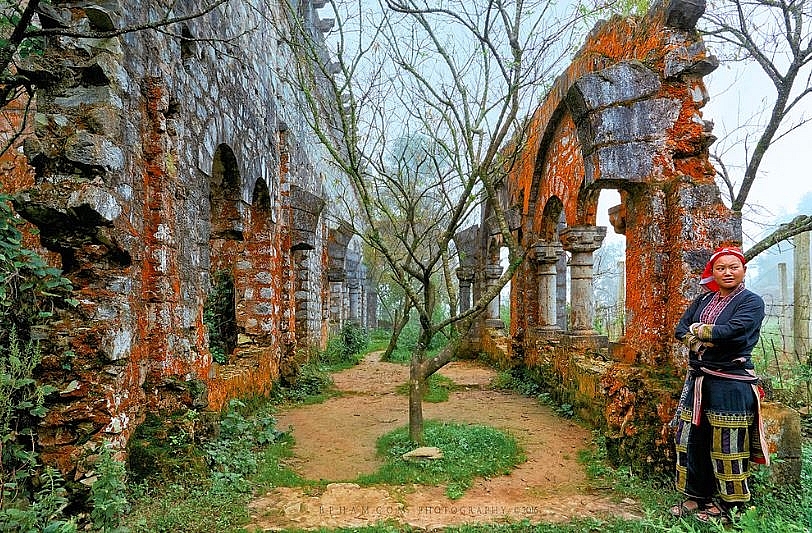 Ethnic woman in Ta Phin Monastery. Source: internet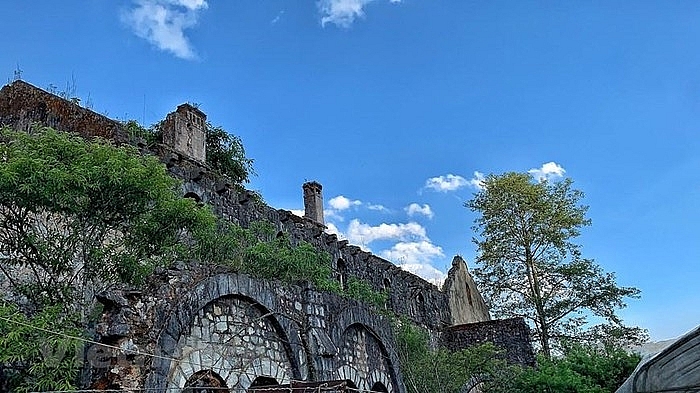 Acient and solid Monastery. Photo: Vietnamplus
Le Dang