Nam Cang - among Sapa's amazing hidden forest
Lao Cai -  Possessing beautiful terraced fields as Muong Hoa valley, Nam Cang commune is such a rare destination in Sa Pa that few tourists discovered.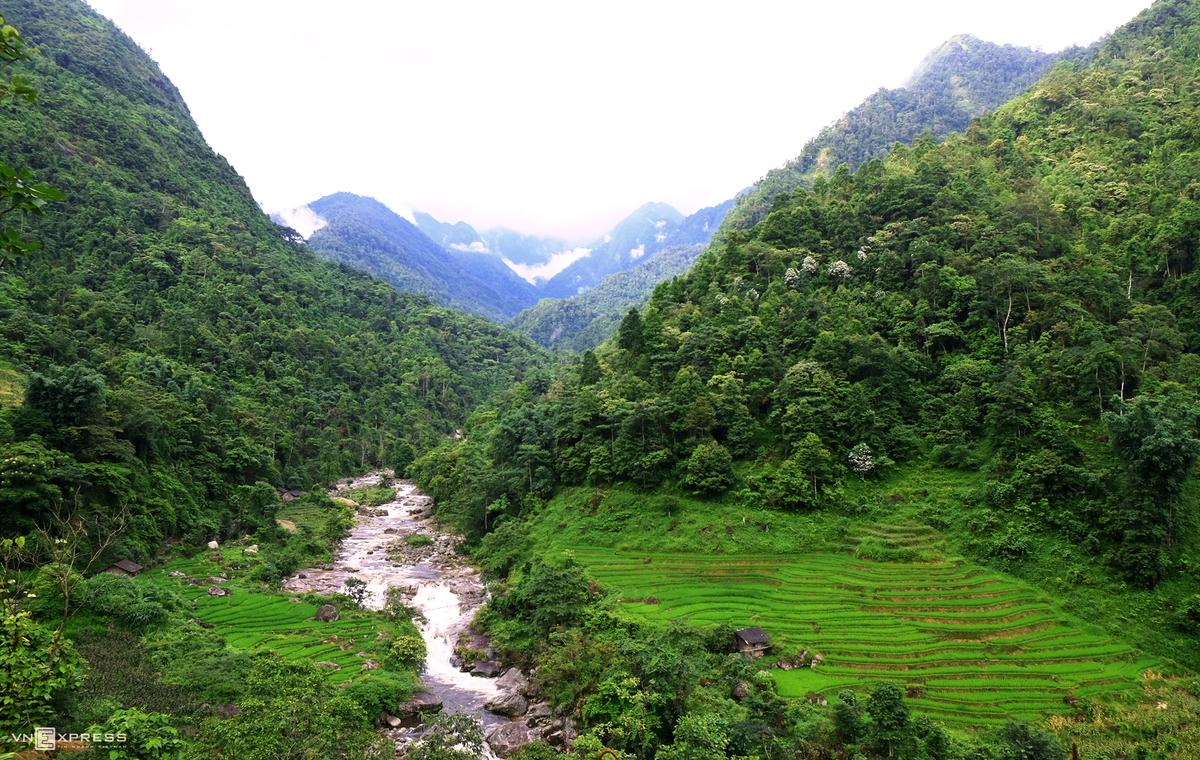 Terraced fields in Nam Cang. Photo: VNExpress
Nam Cang commune, about 30 km from Sapa town, owns numerous terraced fields, streams, waterfalls, forests, and rich vegetation thanks to its location within Hoang Lien Son National Park. According to the local language, Nam Cang means water in the head. This place is also the origin of 3 big streams Nam Cang, Nam Pa, and Nam Thang, both providing clean water for people and irrigation for fields to be fertile all year round.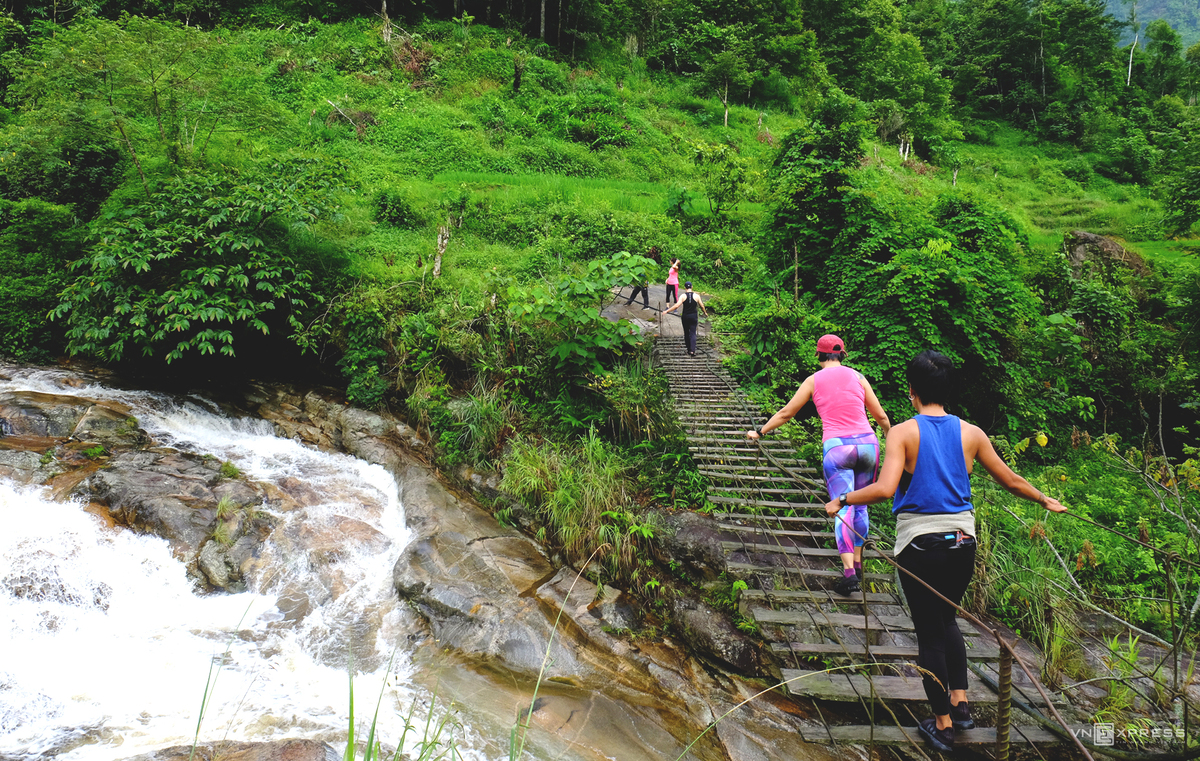 The fresh view of Nam Cang. Photo: VNExpress
The majestic nature is one of the attractions to Nam Cang. On the trekking journey to explore the mountains, along the route lying the big stream, visitors may have the opportunity to challenge themselves with the dangerous wooden suspension bridge. The pedestrians must very carefully step by step as under the bridge flows the stream swiftly and steeply, the spring water washes through the giant rocks creating white foams. But the obstacles on the trekking road do not discourage visitors from those lush green mountains.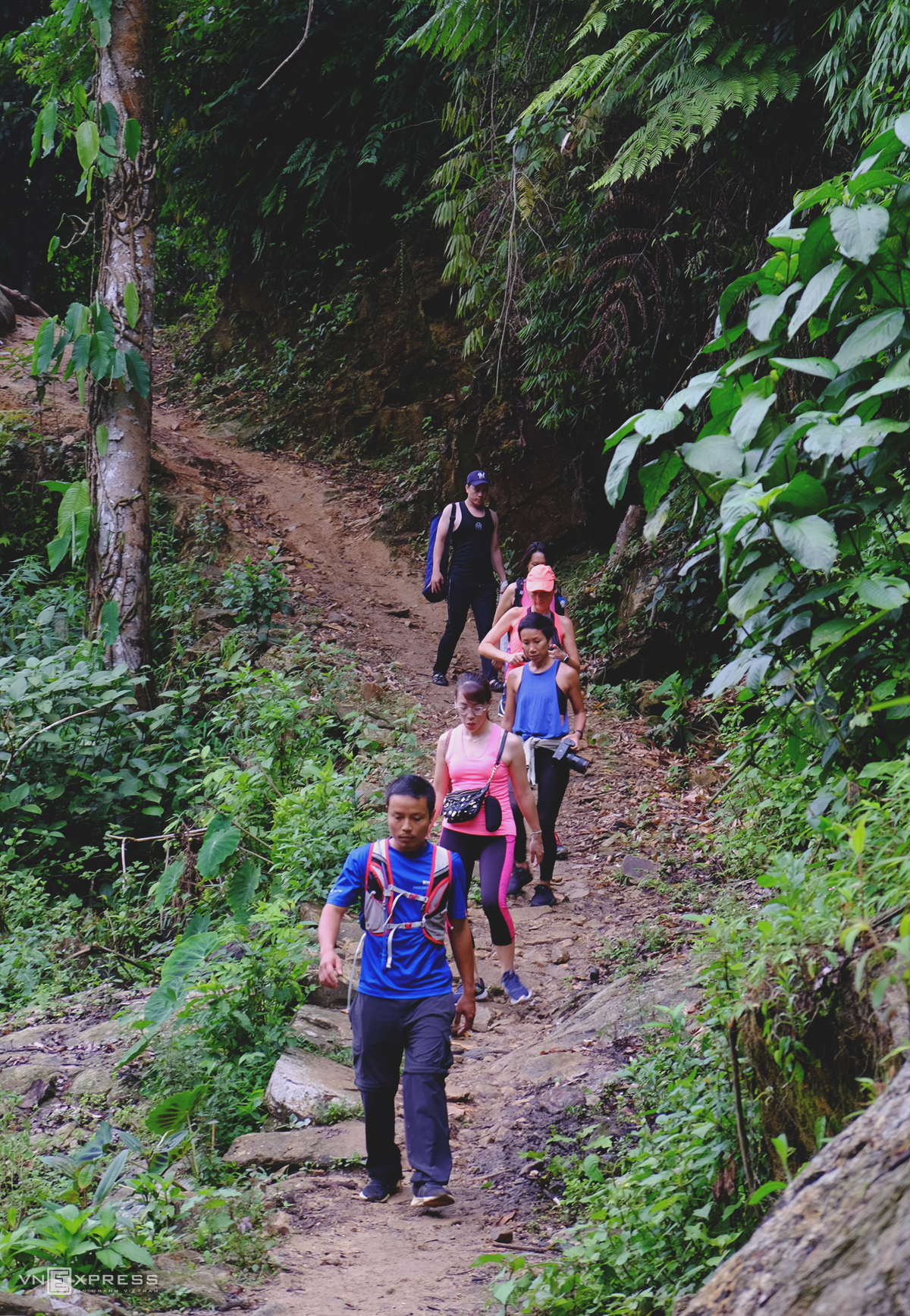 Trekking journey in Nam Cang. Photo: VNExpress
Visitors here should spend a day trekking, exploring the greatest streams, enjoying the fresh air inside the dense forests and admiring the majestic Northwest mountains. Prepare yourself for a pair of sturdy shoes, airy clothes, and insect repellent to experience a day inside Hoang Lien Son National Park.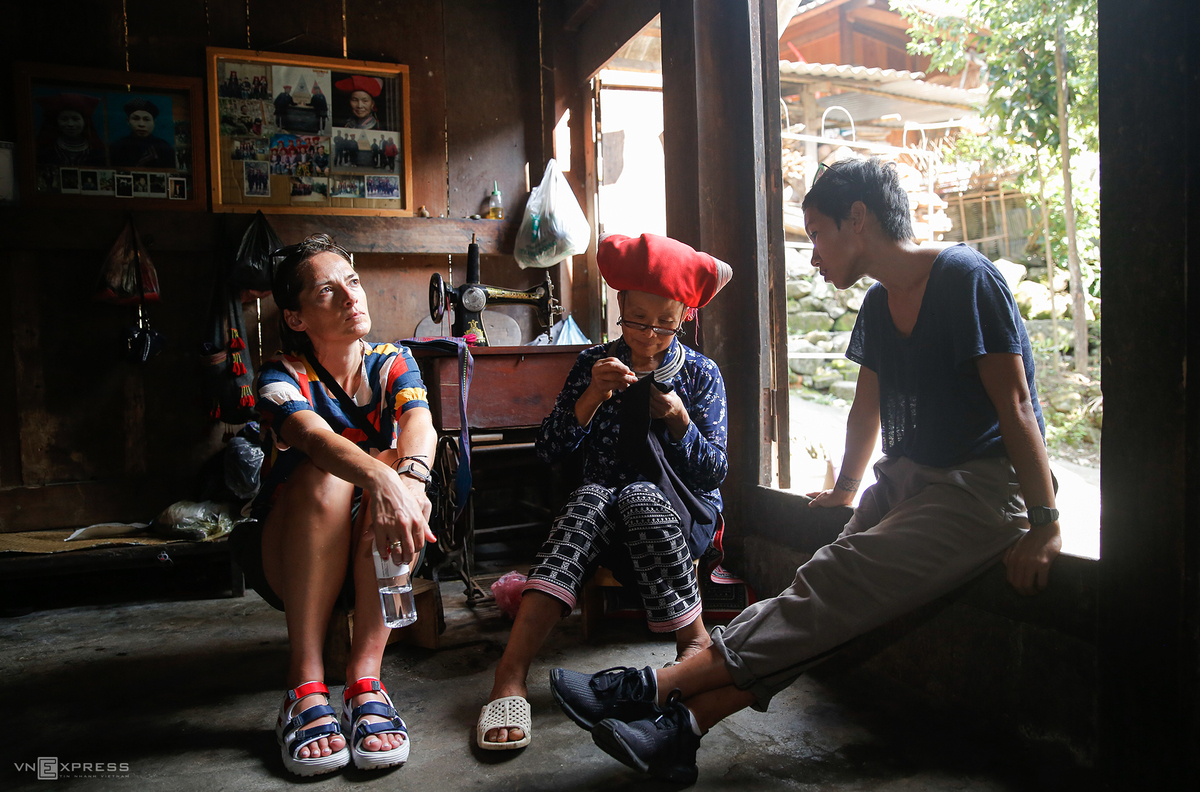 The locals of Nam Cang commune. Photo: VNEpress
As a valley, also locating in the last part of the southeast of Sa Pa district, Nam Cang local's lives are somewhat closed and calm. Not famous as the other communes developing tourism early or near the center of Sa Pa such as Lao Chai, Ta Van, Ta Phin, Nam Cang is still a new destination to visitors. However, on the local tourism map, Nam Cang is starting to impress and hold visitors thanks to its beautiful nature and the unique identity of the two Mong and Dao ethnic groups.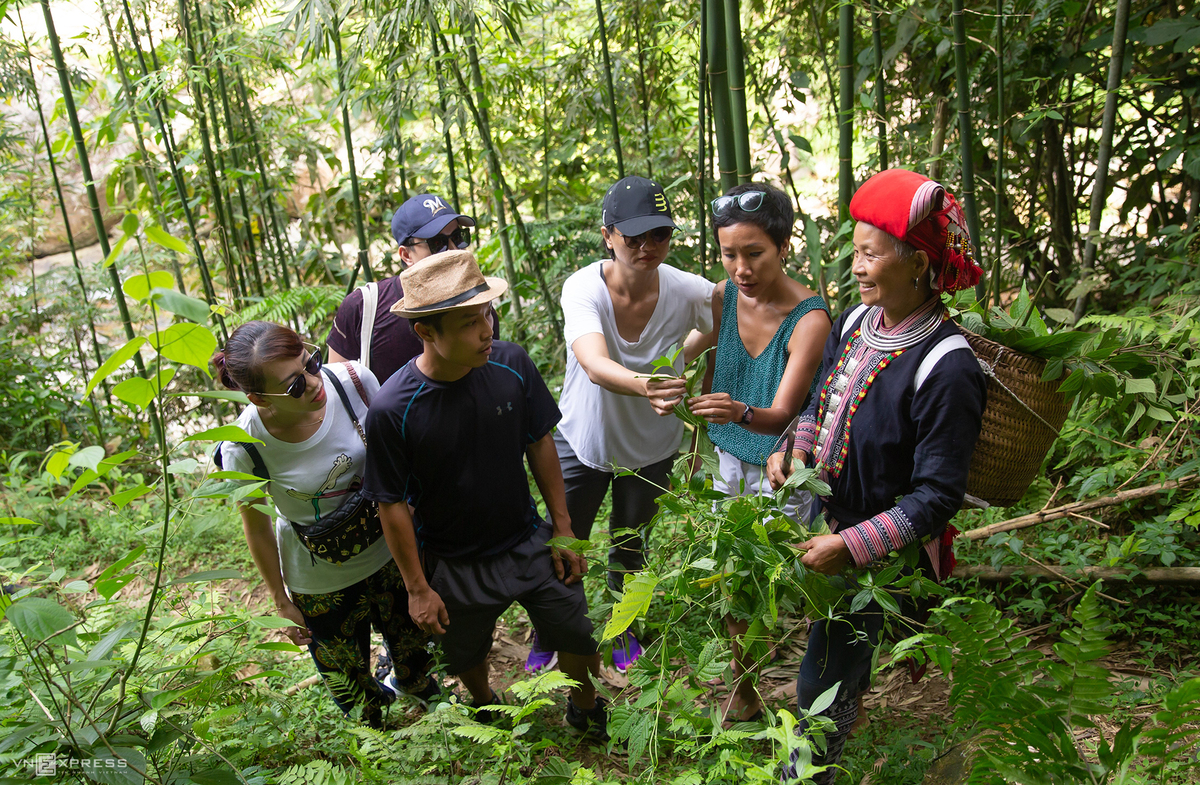 Tourists explore Mong, Dao ethnic customs. Photo: VNExpress
The people here take advantage of the poetic beauty from the winding streams around the village to embark in building lodging places like homestays. Tourists in Nam Cang in addition to exploring nature will have chances to eat, sleep, learn about the life of the Mong and Dao ethnic groups such as their customs, traditions and their long life occupations.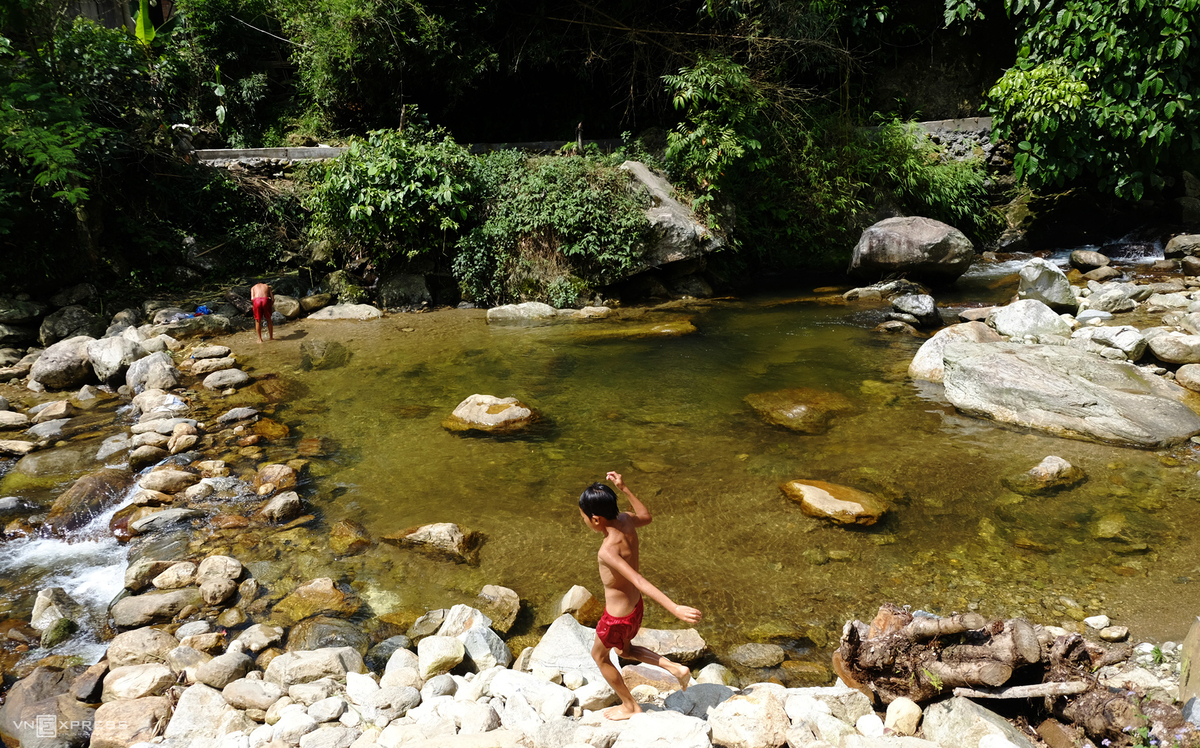 Children playing on the streams in the afternoon. Photo: VNExpress
In the afternoon, whether it is sunny or cool, the children in the village would call each other to bathe on the stream as a habit. Large and small streams are not only a source of daily water but also a place for children to play, a place to take breaks from farmers, uplanders or tourists on the trekking road.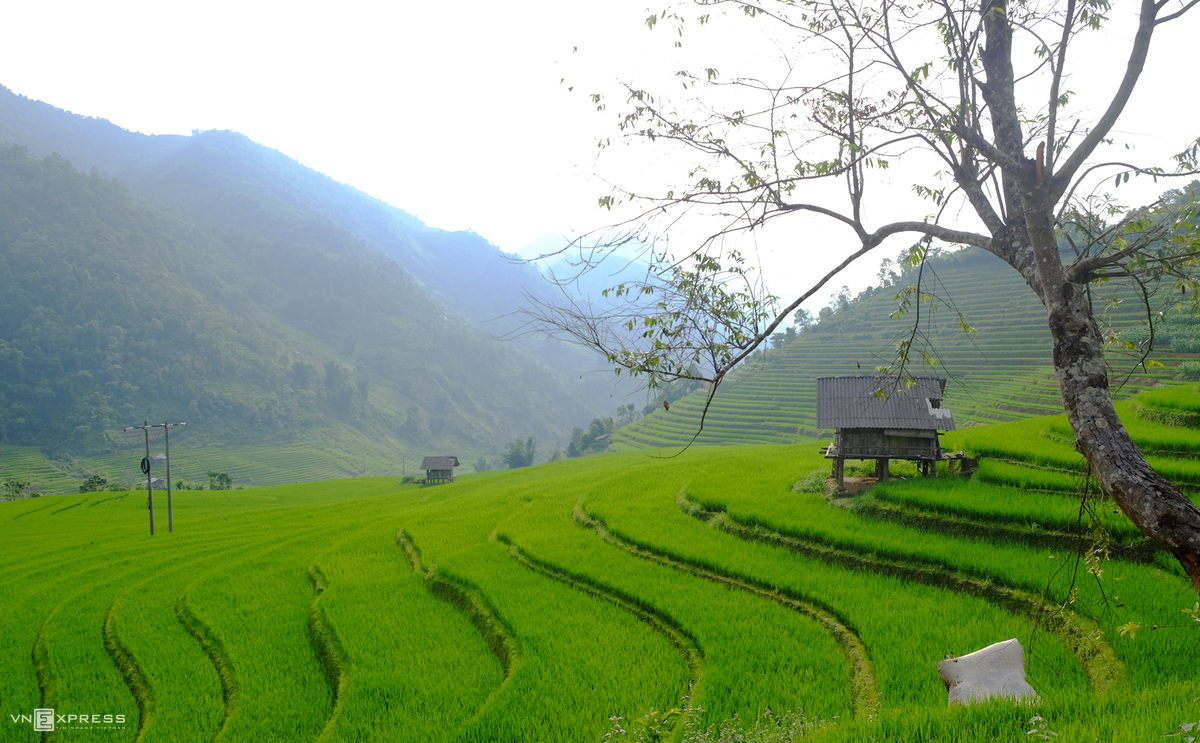 Terraced fields in Nam Cang. Photo: VNEpress
Referring to the Sa Pa terraces, many people would remind of Muong Hoa valley or Ta Phin valley. However, Sa Pa also has a lot of spectacular terraced fields located in the obscure communes, including Nam Cang area.
Nam Cang terraced fields are not as vast as in Ta Van, Lao Chai, but consist of narrow valleys intermingling with cat ears, creating a peaceful and dreaming picture. Sporadically on the roads along the terraced fields, visitors may come across shelters or rice tents of the locals.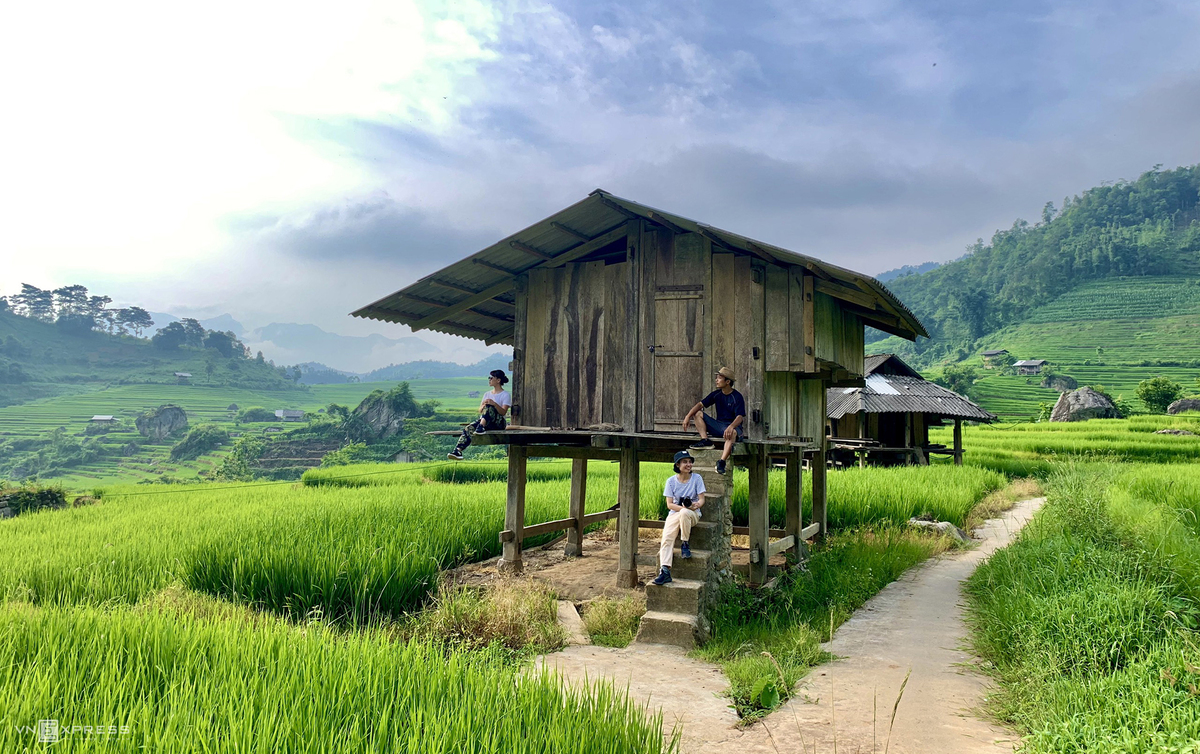 Rice seasons in Nam Cang. Photo: VNExpress
Rice seasons are in July and August in Nam Cang that begin to rise and ripen. In addition, as the cool weather always reaches 20-25 degrees Celsius, this time does match tourists to "escape hectic cities".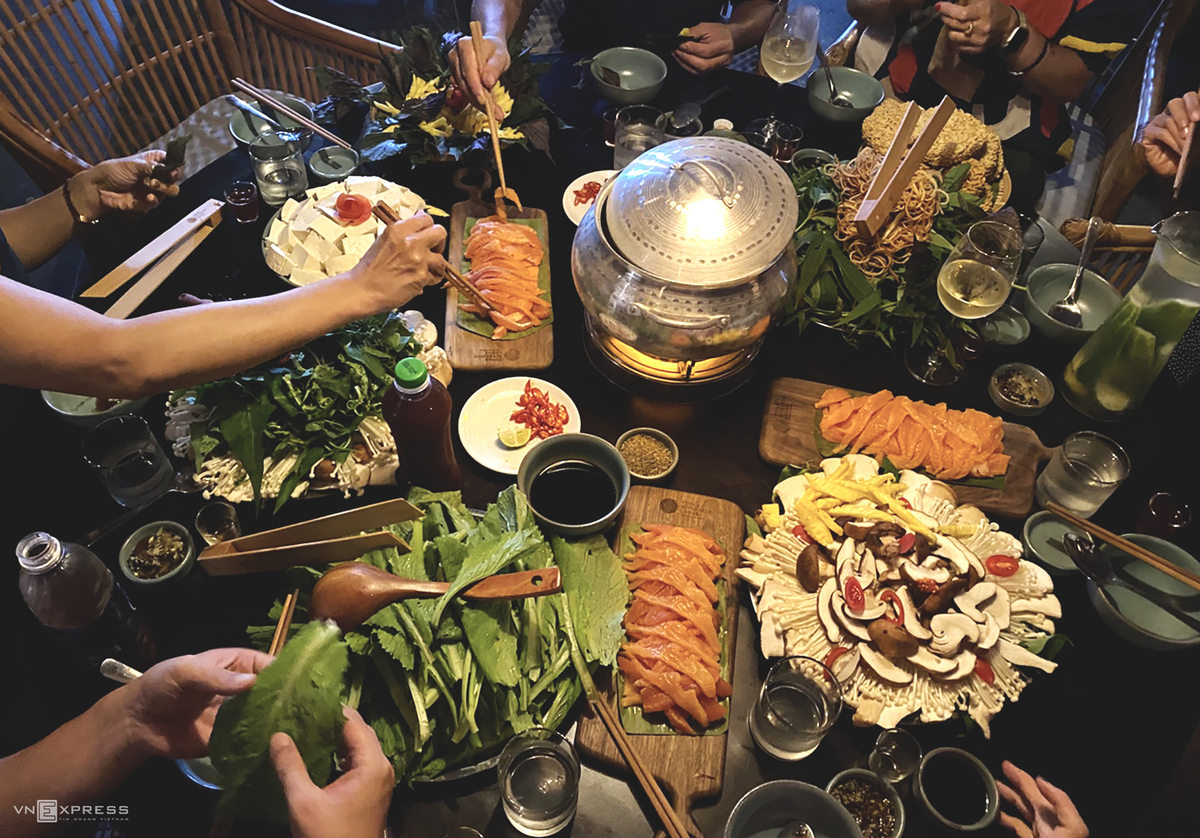 The gastronomy of Nam Cang. Photo: VNExpress
Because there are not many places to stay, people also are mainly self-sufficient, there are a few restaurants in Nam Cang. Guests coming here should reserve meals in advance at the accommodation for better service. This picture includes a fresh dinner featuring salmon sashimi, chicken hotpot and a variety of local mushrooms at Topas Riverside Lodge.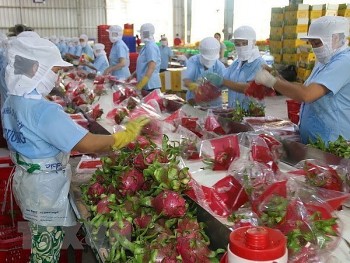 Make in Vietnam
Denmark and Vietnam strengthen cooperation in production, certification and management of organic products