Tan Hiep Phat Deputy CEO: 'Domestic Products Promoting Health and Safety Will be New Trend'
According to Phuong Uyen Tran, deputy CEO of Tan Hiep Phat Beverage Group, businesses have changed radically in the past two years regarding their business strategies and development plans to suit each phase of the pandemic, from business to operational process innovation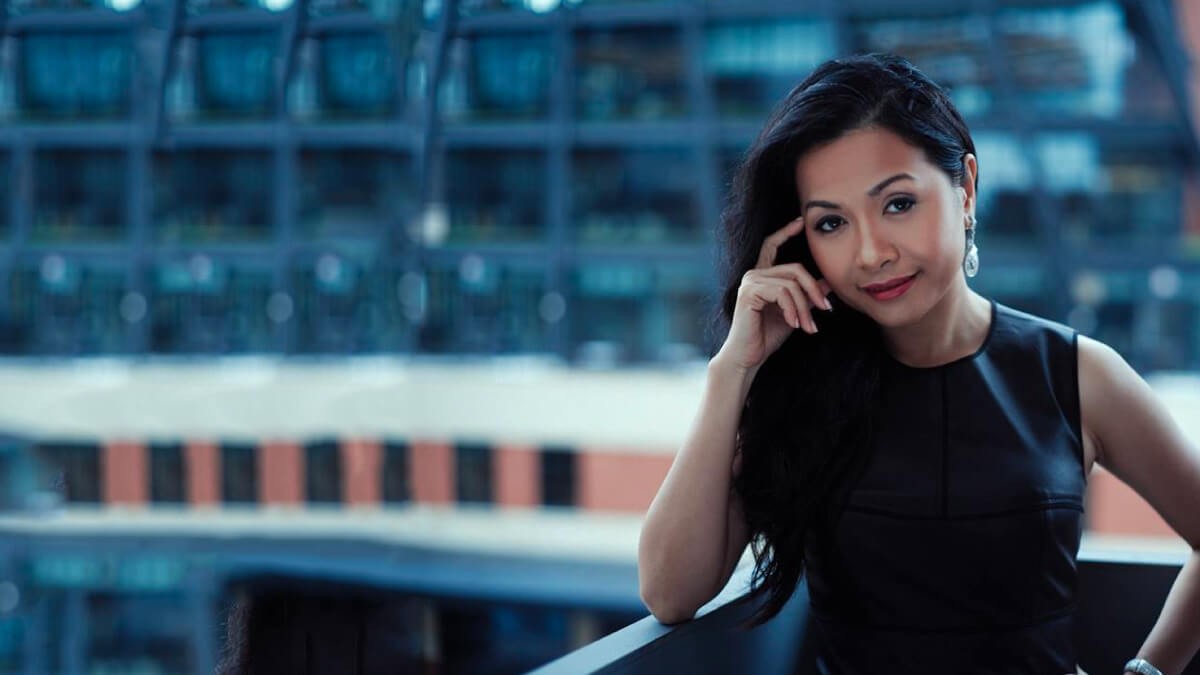 Phuong Uyen Tran, deputy CEO of Tan Hiep Phat Beverage Group. Photo courtesy of Phuong Uyen Tran
Domestic products promoting health and safety will be a new trend
Local enterprises have been facing numerous difficulties and challenges in the past two years "living with" the coronavirus, including the change in consumers' shopping behavior which has forced businesses to adapt and find solutions.
In an interview with Nha Bao Va Cong Luan, Phuong cited Ipso's forecast which said the global economy from now to 2025 will have 4 scenarios.
The first one – the most optimistic scenario – is when the pandemic is contained and economy recovers. The economy will then return to its state before the coronavirus arrived.
The second one is when the economy recovers but the pandemic still ravages. Under this scenario, the economy will have to transform. Economic development will depend on the domestic market thereby domestic products will champion.
The third one is when Vietnam gets the coronavirus under good control but is not able to revive the economy. Domestic market will still be a key factor in economic development.
The last one – the most negative scenario – is when both the economy and the pandemic are still a bad situation, the middle class faces difficulties. This is an opportunity for businesses to grow from scratch, starting with the most basic platforms and needs.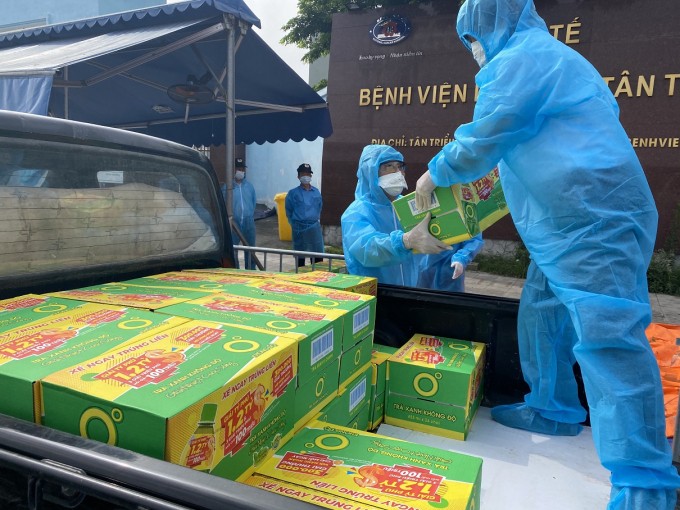 Vietnam's economy is forecast to fall between the first and the third scenaro. Photo: Cong Luan
However, Ipsos forecast Vietnam's economy will not fall into any of the above-mentioned categories.
"Vietnam economy will fall between the first and the third scenario, where the market will gradually recover to the same as in 2019. However, the pandemic will prompt Vietnamese consumers to choose local products that are reasonably priced, but promote health and safety," Phuong said.
She added that many Vietnamese consumers are having a lower income due to the pandemic, thereby will focus more on products' features instead of simply shopping as they used to be.
"Consumers will remain loyal to their familiar brands but are also willing to try new products if they meet their needs. This is an opportunity for businesses to launch strategic products, towards the health and safety of consumers," said the deputy CEO.
In addition, as the pandemic is still complicated, consumers will avoid gatherings to limit contact. Therefore, in the long run, online shopping, shopping via livestream will have huge development potential.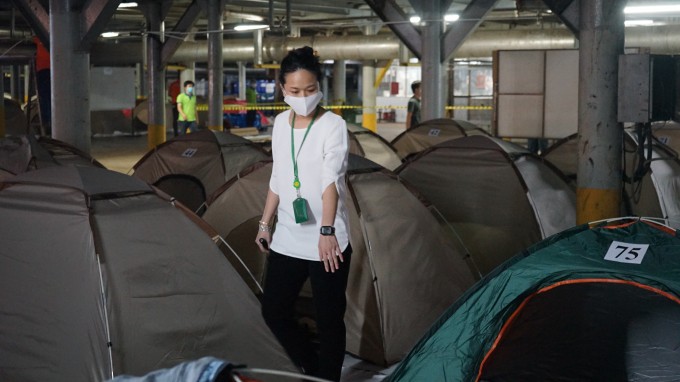 Photo: Cong Luan
Three big questions
Tan Hiep Phat has been flexible and creative to adapt to each phase of the pandemic in the past two years.
To "survive", the beverage enterprise must solve these three big questions, which is about doing business, operation and continuous improvement.
Regarding business issues, Phuong said Tan Hiep Phat's distribution channels - freight and supply chain have been greatly affected by the novel virus.
Tan Hiep Phat's products are essential goods and therefore it is fortunate to be able to operate under the three-in-place model (or 3T model). However, Tan Hiep Phat's partners are not classified as producing essential goods.
"For example, when our machinery breaks down, we can't enlist the help of the machinery companies as they are shut under the government's rules. Therefore, our production chain will be broken", Phuong added.
Meanwhile, the social distancing order and travel limitation also make transportation costs increase, the profit flow of distribution channels is affected and if prolonged, manufacturing companies will be at risk of losing distribution channels and customers.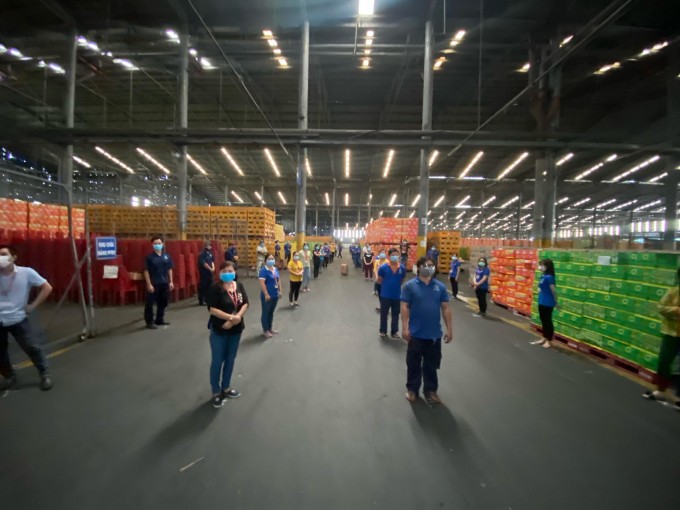 Photo: Cong Luan
In terms of operation, the effort to maintain the 3T model is becoming a constant worry of all businesses, not just Tan Hiep Phat. In particular, the biggest worry is the psychology and discipline of employees.
Tan Hiep Phat has more than 1,000 employees working under the 3T model. In the first month, many employees showed signs of mental issues. Many can't visit their family members for a long time," she said.
Therefore, to keep the employees positive, Tan Hiep Phat has organized many activities to connect workers, keep them updated with the pandemic situation outside and our policies to ensure safety for workers.
The third question is how to make continuous improvement. Phuong said that Tan Hiep Phat has many solutions to "live" with the Covid-19 pandemic. In particular, it has asked all workers to use Vihelm hats, which prevent them from touching their eyes and nose, when going out.
It is also researching on a bracelet that helps measure body temperature and facilitates contact tracing.
"Many units are not able to do the contact tracing well. Therefore, we are trialing the bracelet to strengthen our management work and ensure the safety of our employees."
Friendship
President Nguyen Xuan Phuc expressed his hope that trade between Vietnam and New Zealand will reach US$2 billion in 2024 while receiving New Zealand Ambassador Tredene Dobson in Hanoi on October 26.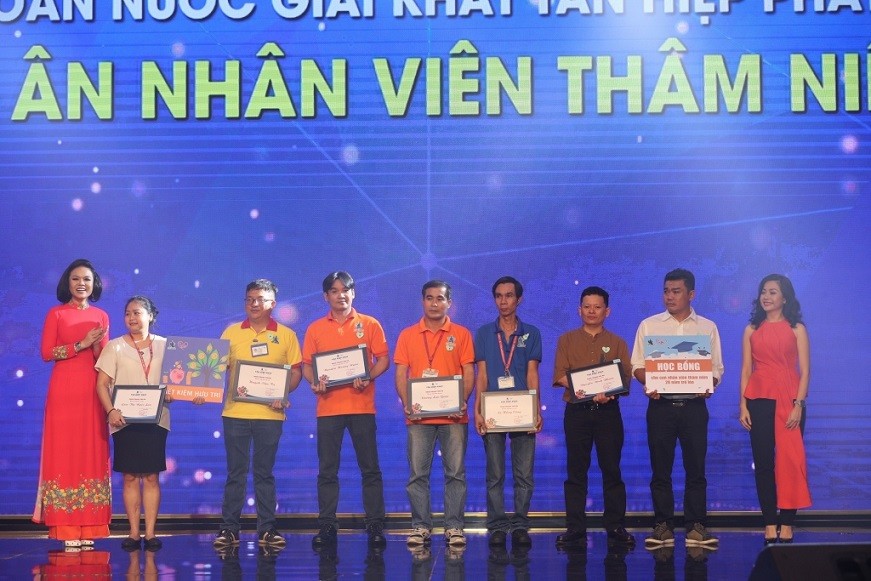 Women in Business
More than 1,000 employees in Tan Hiep Phat factories have overcome 80 challenging days of living with the pandemic while still producing healthy drinks to serve customers' needs.
September 29, 2021 | 10:42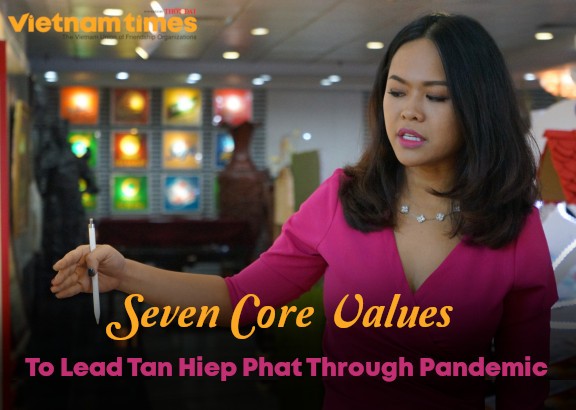 Women in Business
In the complicated pandemic, corporate culture was an important factor to lead the enterprise through difficulties, said Ngoc Bich Tran, Tan Hiep Phat Deputy CEO.
September 27, 2021 | 16:15