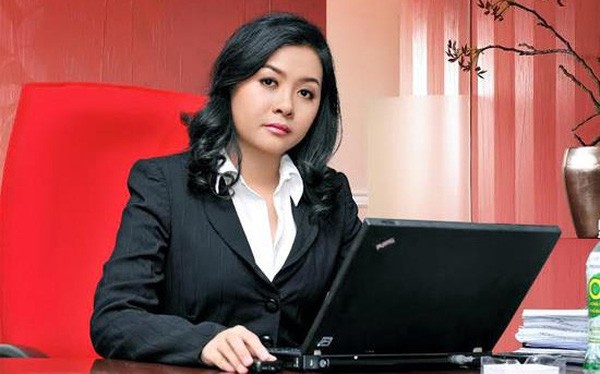 Tran Uyen Phuong, Deputy CEO of Tan Hiep Phat Group. Source: cafebiz.vn
Accordingly, she paid VND 300 billion (USD 12.9 million) for the transactions, equivalent to average price of 49,400 VND per share.
As observed, Phuong bought these shares from Nguyen Anh Nhuong Tong, chairman of the Board of Directors of Yeah1 and CEO Dao Phuc Tri.
Tong and Tri had sold 5.05 million shares and 1 million shares respectively on the same above-mentioned three days. After the transaction, Tong now has 7.98 million shares or 25.52 per cent and Tri owns 1.6 million shares or 5.1 per cent.
Phuong is the daughter of Tran Qui Thanh - General Director of THP Group - the acclaimed enterprise well-known for beverage products such as Number1 energy drink, Dr. Thanh Herbal tea, Lemon Green tea.
Yeah1 Group shares only debuted on the Ho Chi Minh Stock Exchange as YEG in June 2018 but as of March 2019, Yeah1's performance suffered a major setback when Youtube terminated its content-hosting agreement.
The termination made its business go under in the last three quarters of 2019 and Yeah1 shares price then plummeted.
Yeah1 has been constantly searching for and developing new businesses, including mobile-based game publishing by investing in the 100 Degree Entertainment (100D), and Appfast – a platform people easy to create own native mobile app quickly, as well as establishing a new subsidiary called Appnews.
Recently, Yeah1 had decided to set up a celebrity platform through the establishment of Your Entertainment Platform JSC and Yeah1 Superstar./.
Translated by LH