Taurus Horoscope August 2021: Monthly Predictions for Love, Financial, Career and Health
Taurus Horoscope August 2021: August promises to be great for socializing and making new contacts. You will be immensely benefited by these activities. There will be some disturbances on the relationship front. These can be solved by making a few compromises.
Monthly Planetary Horoscope
August will be a beautiful and healing month for you, Taurus. On the last day of July, there was a conjunction between the Sun and Mercury playing a significant role in how the first few weeks of the month will play out. This conjunction will happen in your 4th house.
Mercury will open a highway for you to reconnect with your past. Nostalgia will leave the month feeling slightly strange as you reconnect with your roots. You may be astonished somewhat with the passage of time as you connect the pieces of your life's story so far. This should be a celebratory moment as you have been able to rely on yourself through thin and thick. This could also be a month to reconnect with your family and loved ones. You may find that people won't shy away from showing their appreciation for you. Spread the love. Through these challenging circumstances, it is very much needed to connect with people.
If it sounds like it's going to be an emotional month, it's because it will be. It could be hard to hide your emotions, and if you tend to be more reserved, this can be slightly frustrating. Everyone will see you like an open book. Resisting it will be futile, so loosen up. There is an endless world of insight that can be gained by sharing how you feel with others. We learn that the human experience is just a mirror and that we are all in this together. As sappy as it sounds, it's true.
This August, Mars will also be cruising through the sign of Virgo all month. Like a warrior, he will charge through your 5th house. Here Mars becomes playful and cerebral. This transit gets you feeling unstoppable, and with the rigor of Virgo, an impulse to let loose and the party might be hard to ignore. This transit brings an incredible sense of stimulation, and if your surroundings don't support that need for adventure, you could feel angry and dissatisfied. All this energy has to be channeled out somewhere. Stillness won't be an option. Be careful with recklessness and childlike behaviour. There's a tendency to want things your way with this transit. Still, be mature. We can't all have everything.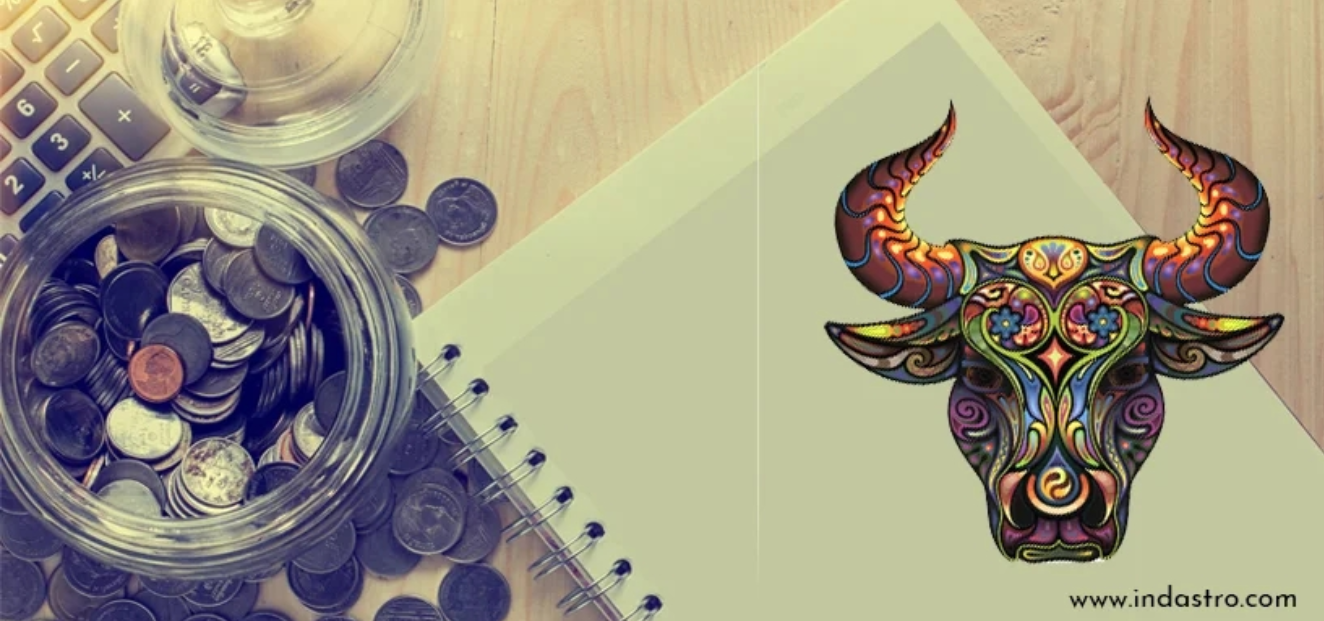 Mars will also interact with the North Node transiting through your 2nd house since September of last year. This is a long cycle, and when things take that long to come to fruition, you know it's serious. This is the place of your worldly possessions and finances. There's a chance you are recovering from some sort of financial instability (and who isn't). Yet, this seems to have also affected your relationships and your ability to enjoy life. With the North Node in Gemini, the challenge is to meet in the middle and see life for what it is. Taurus tends to like the finer things in life and having to make severe budget cuts can have a more significant emotional toll on you than on others. There's nothing wrong with that, but taking the time to readjust is a given. Mars making a square with the Node will come with a boost in morale. The days of feeling sorry for yourself are long gone, and you're feeling up for the challenge now. The square will light a fire within you that will give you the fuel needed to chase after a change.
It's been dark for far too long, and you begin to see the light at the end of the tunnel. The New Moon in Leo happening on the 8th will be the last little bit of confirmation of your true potential. All unresolved predicaments will seem to all be solving themselves. Deep down, you will know that this is only the fruit of the hard work you have been putting on yourself. The beautiful thing is that when you work on yourself, really, you are working on the whole entire world. You lead by example and turn to expand what you call home and call the family to the collective of souls that share this world with you. The New Moon will likely get you in the mood to go out in nature. Camping with friends is a strong possibility.
The month comes to a close with the Full Moon in Aquarius in our 10th house. The theme of this moon for you is turning small investments into ample opportunities. Aquarius has a certain Saturnian air to it, so you could notice the world's pace might be a lot slower than yours. Slowing down and applying all that energy to perfect your foundation can be a reliable way to take your career to the next level. This could even be a time where you see that one of your hobbies can actually be profitable, but making a move to jump ship and refurbish your life requires premeditated actions. You can use the air energy of this moon to layout a business plan, retouch your resume, or even go back to school for a career change. You are your only limitation, but know that good things require a lot of work. Don't start anything unprepared.
Taurus Monthly Horoscope
For native belonging to the zodiac sign Taurus the month of August will prove to be ordinary. You may spend your days smoothly but may also encounter problems with regards to certain aspects of your life. If we talk about your professional life, then it is expected to remain in your favour. With your efficiency, you will be able to rule over your workspace. However, business professionals are advised to remain a bit cautious as they can be backstabbed by their peers.
From the point of view of education, the month is expected to remain quite favourable.Those who are expecting to pursue their higher studies will receive positive results. Those who wish to complete their further studies in a foreign based college or university may have to wait for a little while to see the face of success. Domestic life will be prosperous.
However, you may remain worried about your mother's health. Taurus natives who are in love will spend the days of the month happily. On the contrary, married natives may have to face some challenges. Misunderstanding may remain a part of your relationship. From an economic point of view this month will remain quite favourable for you.
Despite the ups and downs, you will be able to make it big with the help of your business. Stay careful while you are making any kind of transaction. Health may remain in low spirits which is why you are advised to remain cautious.
Taurus Monthly Love Horoscope
2021 Horoscopes for love relationships of Taurus people is propitious for matters of love during the first two weeks of the month. After that there will be a few hiccups in the relationships and will require flexibility from your side. This will keep the relationships moving forward.
Taurus compatibility will be highly blissful during the initial period of the month and your partner will enjoy the state of affairs. Little adjustments will be required in the day to day life of couples. Single bulls will have a number of opportunities for getting love partners this month. Relationships tend to be more sensual and you will make the most of it as there is chances for a pregnancy.
The family as a whole – and especially a parent or parent figure – prospers this month. Very happy career opportunities are coming from the 12th onwards. Love too seems happy from the 12th onwards. Love is complicated, however, as Pluto, your love planet, is still retrograde. There is still a need to seek mental and emotional clarity in love. Singles have options between love affairs – fun kinds of love – or serious committed love. But again, there is no need to rush into anything.
With regards to love relations, the month of August will turn out to be quite favourable for natives belonging to the zodiac sign Taurus. Happiness will remain a part of your romantic affair and you will get to spend some quality time with your beloved. You may also remain quite sensitive and cautious about your relationship at the same time. The communication will be great between the two of you and so will be the trust factor.
There will be some kind of intimacy left in your relationship. On the 26th of August, communication between the two of you will further improve. You will remain dedicated and devoted towards one another which will bring nothing but positivity to your relationship. Meanwhile, married natives may have to come across some severe ups and downs.
The presence of Ketu in the 7th house and the same house facing the aspection of Mars may add some troubles to your paradise. The compatibility between the two of you may also decrease. It is advised to remain calm and patient all throughout this while. Instead of prevailing over one another while arguing both of you can sit down together and try to put an end to the existing misunderstandings and differences. You may also remain concerned about your life partner's health.
Taurus Monthly Money Horoscope
The configuration of stars that faces you this month, is not very favourable, and as such, your financial prospects don't look too bright. Writers, painters, actors and other practitioners of the arts would do well to store up for the rainy day since they are going to face an extremely lean period. This is true for traders and those engaged in overseas trade.
In fact, to a large extent this would be true of most of you, who would have to struggle quite a bit to realize your objectives and even then not achieve much success. Further, the climate would not be congenial for the investment and the launching of new projects. These could easily get stuck. Businessmen should desist from starting new business ventures. Speculations and investments will not give the expected profits. Financial institutions will not provide you with the necessary finances.
From the point of view of economic life, the month will turn out to be quite fulfilling. The red planet Mars will be aspecting your 11th house, because of which you will be graced with success in all of your endeavours. Consequently, you may also be able to stumble upon certain new sources of earning money.
On the 11th of August, the planet Venus and on the 26 of August the planet Mercury will enter your 5th house, which will further increase your sources of earning money. Along with being hard working and diligent, you'll also become equally efficient at your job. You will be praised within your space. There are also chances of you acquiring some profit with the help of your life partner. Ups and downs will prevail over your business life but you will continue earning some great amount of profit. You will try to focus on your work but it is advised to remain careful when it comes to monetary transactions.
Taurus Monthly Career Horoscope
2021 Taurus Forecast for career professionals predicts excellent opportunities for growth in their areas of work. Planetary influences will make the workplace environment delightful and this will help them to accomplish their targets easily and without tension. There will be harmony with both the seniors and colleagues.
A fairly beneficial month during which you could do very well careerwise. In an atmosphere completely free of tension and internal politics you should go ahead and pursue your objectives and realize the expected gains. This would not give you the rewards for your efforts but also fill you with a sense of achievement. Some of you would make a mark with your contributions in social or religious work. There is the further likelihood of your life being inclined by association with people of learning and spiritual stature. Writers and others of this ilk would do particularly well in their fields.
From the point of view of your career, this month will remain quite favourable and full of self confidence. The doors to success are unlocked from many sides. Your tenth house is under the occupancy of Jupiter which will help you to climb the ladder of success, acquire respect and reputation within your workplace and many other positive results.
Venus and Mars present in your 4th house, aspecting the 10th House because of which you will be able to make the right use of your intellect and wisdom. Along with success in your tasks, you will also be blessed with prosperity. If you happen to be a job holder, then your influence will prevail over your workspace.
A promotion is also on the cards which will bless you with more respect and prestige. Since the third house is under the occupancy of the Sun and Mercury, a Budha Aditya yoga is getting formed here. Consequently, you will acquire the support and cooperation of your colleagues and subordinates. Business professionals will benefit with the efforts made by their employees. But they are also advised to remain cautious at the same time.
The seventh house is under the occupancy of Ketu and it is being aspected by Mars at the same time because of which you may face betrayal with regards to your business. Despite the ups and downs, your business will do well during this month.
Taurus Monthly Health Horoscope
A good month during which you have little to worry about in so far as your health is concerned. However, some precautions would have to be taken to ensure continued good health. The most important one is not to over-exert yourself. This could be done by setting for yourself a reasonable schedule that allows full play to all your normal activities, and yet, does not at the same time unduly tax your strength. If you do this, you are absolutely safe, and any failure to comply could set off a chain reaction of troubles, which would do you no good. Also, be careful about any infection of the chest area which should be promptly treated.
From the health point of view, the month's time may remain somewhat weak. You will need to adopt a serious attitude with regards to your health. The position of Venus and Mars in the fourth house and the presence of Ketu in the seventh house may cause some health concerns. Chest tightness or excessive bile(Pitt) in the body may cause some problems. This is likely to increase with the arrival of the Sun in the fourth house on August 17, so cautiousness on your part will be a necessity.
Taurus August 2021 Horoscope - Best Days
Best Days Overall: 1, 10, 11, 18, 19, 27, 28
Most Stressful Days Overall: 7, 8, 14, 15, 20, 21
Best Days for Love: 1, 11, 14, 15, 19, 20, 28, 29, 30, 31
Best Days for Money: 1, 2, 3, 4, 7, 8, 13, 18, 19, 21, 28, 29, 30, 31
Best Days for Career: 1, 10, 11, 18, 19, 20, 21, 27, 28
Taurus Horoscope August special note:
"You will be much better off when you compromise with your parents, boss or other person holding power. When the situation gets a bit softer, present your expectations and needs."