Gemini Horoscope March 2022: Monthly Predictions for Love, Financial, Career and Health
Gemini Horoscope March 2022: In March, the planet Mars will have the most significant impact on twins. It will give you the strength to think about your situation and take the initiative for your own destiny.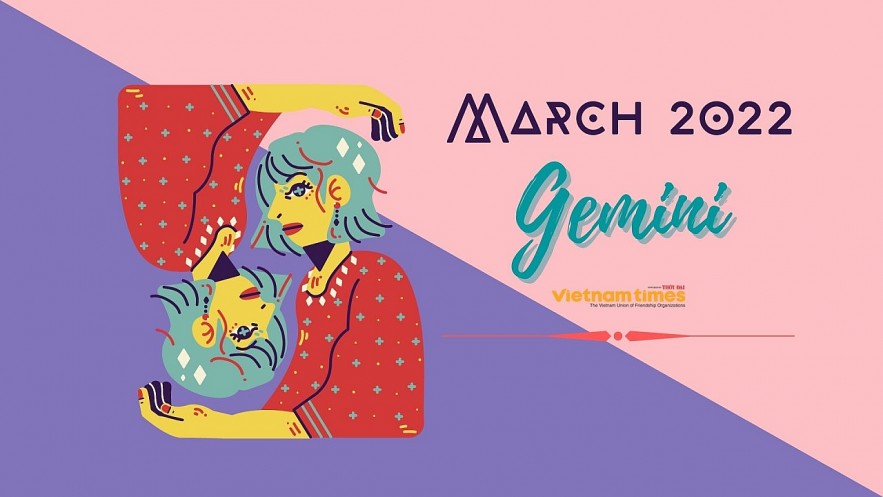 Gemini Horoscope March 2022: Monthly Predictions for Love, Financial, Career and Health. Photo: vietnamtimes.
Monthly Planetary Horoscope
March 2022 for Gemini promises to pass on a creative wave of altruism. Sincerity will be the motto of the season. You should adhere to the utmost honesty in business matters, and be frank with loved ones. It is more useful to adapt to the current moment than to go ahead, risking your well-being. The Gemini horoscope recommends having patience: sometimes you need to let go of the situation, and not keep everything under control. Do not force circumstances, so as not to get stuck in trifles. Sitting quieter than the water, below the grass, would be wise. Know that the best is yet to come! The horoscope for March 2022 advises you to harmonize your inner world by spending more time in nature. The current period is not suitable for ambitious ambitions, as pride and narcissism can interfere with their realization.
According to astrologyk, the beginning of spring will please the sign of Gemini with the beneficial influence of Mercury: ease of speech, clarity of thought and mutually beneficial partnership. At this time, negotiations and conclusion of financial transactions will be successful. New promising acquaintances and productive business trips are not excluded. And from the 6th, the manifestation of creativity will increase and opportunities for its expression will appear. However, given the unfavorable aspect of the Sun, it is important to abandon the struggle for sole leadership and show a willingness to cooperate. The New Moon in Pisces on March 2 will increase the trend towards impressionability. The horoscope for the Gemini sign shows that you should not take everything at face value, but use your intuition for your own good and listen to the prompts of the Universe. The desire to prove one's case by all means will not do any good.
In the second decade, difficulties in logical thinking and making plans are likely. Don't let confusion get the better of you – take a break from the constant rush for perfection. The horoscope for March recommends listening more to the voice of the heart than to the prudence of the mind. On March 18, when the full moon in Virgo occurs, the celestial constellation will bring into play the inherent ability of Gemini to synthesize. The middle of the month is favorable for bringing a huge amount of information into a coherent picture. The horoscope warns against vain promises. It is better not to take on cases that you do not understand. Take your time with decisions, refrain from signing documents and labor that requires scrupulousness. You should calmly respond to criticism and extravagant behavior of others.
Representatives of the air sign will feel a significant influx of life-giving energy from the 20th – after all, the Sun will visit Aries. It's time to get the bold projects conceived earlier from the dusty shelves. The March 2022 horoscope for the Gemini sign advises you to take advantage of the opportunity to find like-minded people and patrons. Generosity and generosity will allow you to reconcile with opponents, and personal magnetism and charm will help enlist the support of colleagues. The end of the period is suitable for renewing feelings and bringing fresh colors to relationships. Also, the moment is good for investments and large purchases. The end of March will coincide with the waning lunar phase, which is quite suitable for healing procedures aimed at cleansing the body.
March will bring Gemini a lot of energy and strength, which Gemini will use mainly for the benefit of their physical condition. However, do not overdo it right at the beginning, your body may not be prepared for such a load, and you could get injured. Almost everything will be a piece of cake for you, so don't be afraid to try handicrafts and various sports activities and feel free to start some minor home improvements. Your creativity in planning leisure activities exceeds the expectations of both yourself and your loved ones. Therefore, you should follow and implement your ideas; an unforgettable experience awaits you.
March 2022 is not a good time for Gemini to make any major decisions. If you are planning to buy a car, change jobs, or conceive a child, hold off these actions for later, otherwise, it will do you more harm than good. Gemini should focus their attention on their own internal experiences and understand themselves: it is worth revising some views and changing the approach to the world a bit.
In the professional life of the Gemini , an uncertain time is coming. Achieving success will require a lot of effort, which the Gemini will not manage. Regularity in action will help you achieve the goal, but it will not be as spectacular as the expectations.
People looking for a job will still be without permanent employment. Jupiter will cause Gemini in the March a large portfolio full of money. The bonus from the previous month will still allow you to buy branded goods. Entrepreneurs should invest in March, especially in the communication industry.
Gemini should also think about their own development and sign up for a course. The position of the sun will adversely affect the human relationship Gemini. There will be sharp quarrels with friends, which you will soon be able to calm down. Unfortunately, it will be much harder to achieve harmony among family members. There will be a chill and distance in the relationships, breakups, and divorces will be possible. Until the 20th of March Gemini may have health problems. They will not be serious, but they cannot be underestimated. Go to the doctor because thanks to thorough research you will be able to diagnose an unresolved problem. Take good care of your teeth and joints because they can hurt in particular this month.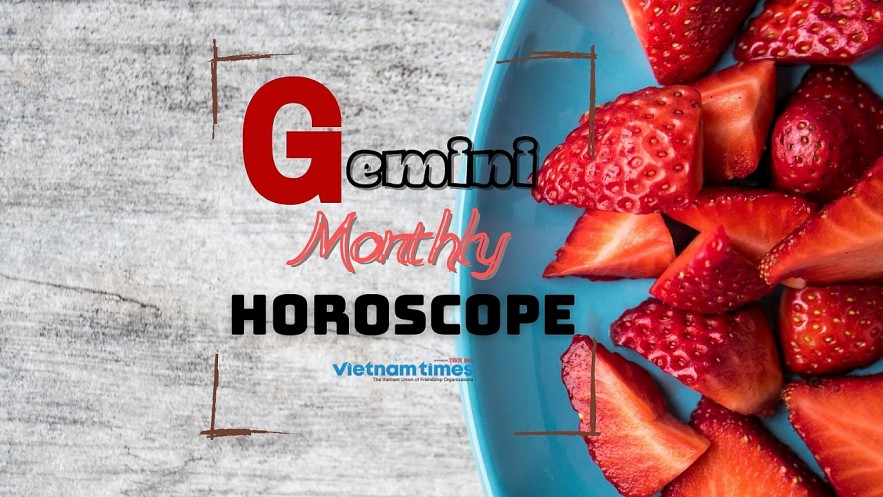 Gemini Monthly Horoscope March 2022. Photo: vietnamtimes.
Gemini Monthly Love and Family Horoscope
According to pandit, this month the affairs of your family might have to face rough weather, since Dame Fortune is not favourably inclined. Mounting expenses might further worsen a situation in which there would be very little success as it is. To get over at least some of your problems, plan your expenses carefully, well in advance.
There is the further likelihood that your relations with the family members of your family might be seriously strained. In such a situation be tactful and use your skills to diffuse tension, wherever it arises. Children would also give you further worries. Scrutinize their activities closely, giving more tune and energy to this.
During the coming month, the affairs of your children may get bogged down in difficulties, since the stars are not in an obliging mood. There is a distinct possibility of serious trouble cropping up in the behaviour of your wards and their teachers. This would naturally effect their academic pursuits adversely. Therefore, in some cases it may be necessary for parents to intervene and set things in order.
Students of law and those going in for higher studies may face a particularly adverse set of circumstances However, such amongst your wards must persevere even in the face of adverse circumstances since problems would in due course get sorted out.
Venus invites you to raise your standards. You want to develop your current relationship or find the person who will satisfy your desire to live a beautiful story. From the 20th onwards, you are looking to the future and carrying out a project that is close to your heart. The sky is shining on you. Stay open to dialogue, don't impose your wishes on someone who doesn't appreciate them, don't provoke a conflict, even if your relationship takes a passionate turn. In search of an ideal, you aspire to merge with the other person and transform your stories so that they resemble what you hope for.
It is important not to have an argument with your spouse, and you may need to spend time with your spouse to improve your relationship with them. Career and job change related topics can cause some argument between you two. You can improve your relationships this month. You may not find it easy to communicate with your better half. Planets will make you work towards marital happiness and will save your marriage through mature decision-making skills.
March 2022 Monthly Horoscope foretells that planetary aspects are not favorable for family matters. There will be serious disagreements between family members and this will make the environment highly unpleasant. This may affect your marital life also. All conflicts can be resolved by tact and diplomacy. Family finances will be under stress and proper budgeting will be required. The adverse climate in the family will naturally have a serious effect on the academic activities of children. However, planetary aspects are beneficial and children will do well in their studies and extracurricular activities, as horoscope-2022 reported.
Despite the association of several gifted people of learning and spiritual stature, this month would be far from favourable for your financial prospects. There is every chance that most of you would have to struggle a great deal for your objectives, and yet not achieve much success in your efforts. The climate would also not be particularly favourable for investment and the launching of new ventures. These could get stuck up.
Further any pending loan application with banks or financial institutions, or a new proposal for fresh advances, would have difficulty in being approved and may even be turned down. This is not a very favourable period, during which you would do well to keep a low profile.
If your goal doesn't seem to be financial in March, you are in an excellent position to claim the reward for your efforts from those who distribute the money. You are rewarded for your efforts and rise in rank with a raise, but avoid thinking you are stronger than others. More than fortune, it is an ideal that you wish to reach: a transformation (personal, relational) to be carried out. Wait for Jupiter to move on to more tangible things.
2022 March forecast for Gemini predicts a bleak month for finances. Businessmen and sales persons will find it difficult to balance their budgets. Creative persons will not earn enough to make a decent living. The month is not auspicious for commencing new projects. There will be any money left for investment purposes. You cannot count on support from financial agencies. Under such circumstances, it makes sense to postpone your fresh activities.
Finances can bring some good results to you this month, especially since you may get a promotion at your job and your house expenses can be handled by you now. Some unexpected expenses can happen, which can upset you, but as luck and fortune are with you, you will have plenty of cash to enjoy a luxurious lifestyle this month. Planets will be giving you recognition as well. You must be careful with your expenses and investments and find ways of controlling your expenses. Be careful before lending money to someone.
In March, the planet Mars will have the most significant impact on twins. It will give you the strength to think about your situation and take the initiative for your own destiny. This can be seen mainly in terms of work. Whether you have your own business or work for a company, you will always be amazed by new ideas. However, beware of your restless and fleeting nature, as the builders of this planet can strengthen it. In the second half of the month, beware of upper limb injuries, which may be more prone to fractures at this time, and try to reduce their physical exertion.
A month that holds few encouraging prospects for your professional betterment. Despite a lot of hard work, it is very unlikely that expected gains would materialize, though work may remain a pleasure, because of excellent working conditions.
Contacts would not be very helpful during the coming month. As such it would be a good idea to rely mainly on your own capacity to work your way out of difficult situations. Travel would also fail to bring in expected gains, though a sojourn towards the north would benefit you. Overall a month during which you would have to tread carefully and rely on your own effort.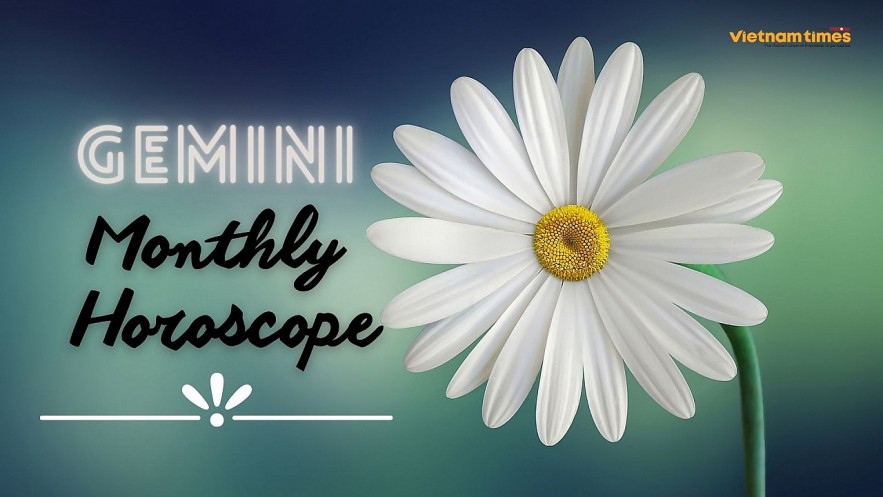 Gemini Horoscope March 2022. Photo: vietnamtimes.
You work with drive, determination, and the ambition to excel. You spare no effort in imposing your ideas and methods. You use your charm to persuade your superiors that you are up to their expectations. From the 20th onwards, it's time for big projects. You have significant cosmic advantages to impose yourself on a hierarchy that appreciates your talents but is less fond of your abuse of authority than it sees as arrogance. You aspire to realize a dream, to serve a cause, and you invest yourself with ardor in the pursuit of your objectives with the help of Jupiter, who favors your ascension.
This month can be good for your career, especially if you are into business or your spouse is a business partner. By mid-March, your fate may be opening doors to foreign jobs, especially if you are in the banking or government sector. Some of you can get a posting as a diplomat. You can get a job promotion and salary hike now, and a better job role.
Partnership business can be mostly good for you this month. Do think carefully before signing any contract. There seem to be good results in your destiny. You can expect to have the support of foreign partners and can attract some new business deals. You can get some business partnership deals in areas other than your business areas from foreign sources, and you can get rich if you broaden your investment horizons this month.
The ensuring period is one during which your health is bereft of any celestial blessings. Quite obviously, this will entail that you pay a good deal of extra attention. The first sign of something amidst would be a tendency on your part towards sudden, brief spells of illness of the acute variety. Though brief, these could create difficult situations.
Also indicated are symptoms akin to wasting where the body would not be able to do much with the best of a diets. This would be temporary and brief. Further, a suitable restorative would be able to set things right. A month during which your attention and care would save the day, otherwise the stars are none too favourable.
2022 monthly horoscope predictions forecast fabulous health prospects for Gemini persons. You must, however, should not stress yourself too much. Any overindulgence will result in serious health problems. Stick to a regular diet and exercise regime to maintain your fitness. All minor health problems require immediate medical attention.
Important numbers: 1, 2, 6
March important dates: 8, 17, 22, 28, 30
Special note:
In showing feelings and love declarations, it is better to exercise restraint. Too hasty confessions can only ruin relations. First, gain evidence that your object of affection is taken seriously, otherwise, you will have a broken heart.