Taurus Horoscope March 2022: Monthly Predictions for Love, Financial, Career and Health
Taurus Horoscope March 2022: You need to be ready to make the necessary adjustments so that you can achieve a better life.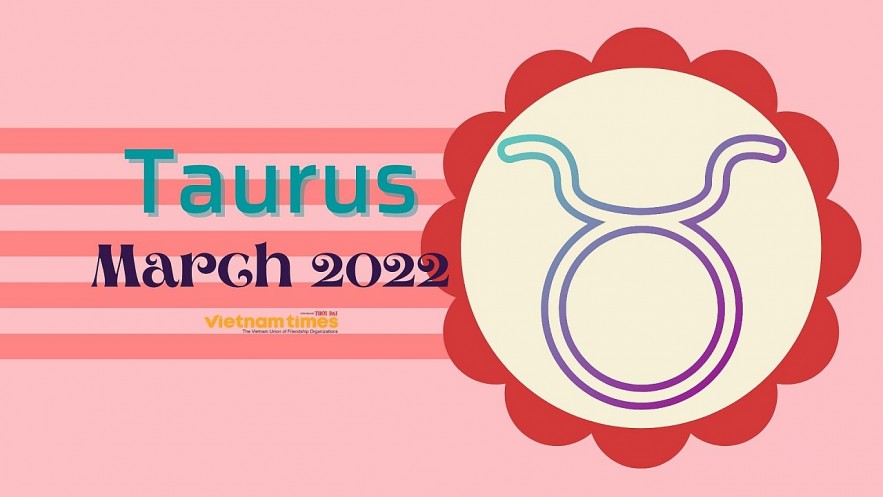 Taurus Horoscope March 2022: Monthly Predictions for Love, Financial, Career and Health. Photo: vietnamtimes.
Monthly Planetary Horoscope
Horoscope March 2022 promises Taurus a period of intense entrepreneurial spirit, prompting the search for new solutions to implement the usual methods of activity, as astrologyk reported. In the first week of spring, there will be a great chance to demonstrate previous developments and declare yourself publicly! Will delight you with excellent physical shape and blooming appearance. Shows of cordiality and hospitality will increase popularity. The financial flow also stabilizes – you can go shopping for things you have long liked or invest in a promising project. The second half of March is more suitable for hard, focused work than entertainment. In the field of partnerships, ideological differences are not excluded. The Taurus horoscope advises not to make an elephant out of a fly and not to rush to conclusions. It is necessary to properly analyze the steps and act in accordance with the planned plan.
The beneficial effect of the Sun will charge Taurus with an excellent mood and an influx of vital energy! Increased diligence will increase labor productivity, and the desire to try on the role of a leader will bring social success. However, you should not allow stubbornness to enter your interpersonal circle. The Taurus horoscope recommends that you be patient and tactful in order to productively interact with partners. Nevertheless, the new moon in Pisces on March 2 promises to pass on a harmonious wave of peace of mind. The craving for beauty will increase and the return from art will increase. But from the 6th, when Venus and Mars occupy a tense position, expressions of willfulness and inconsistency are possible. The March horoscope for the Taurus sign warns against haste, calling for endurance and methodicality.
Despite the fact that the influence of the planetary aspects of the first decade persists in the second, Mercury will give a positive impetus in the field of communications. The Taurus horoscope shows that meeting with friends will bring a lot of vivid impressions, and mental ease will contribute to the effective delivery of the necessary thoughts. However, a heightened sense of one's own boundaries can increase conflict and lead to reckless actions. The Taurus horoscope for March 2022 does not recommend asking for trouble, reaching consensus through peace negotiations.
On the 18th, when the full moon in the sign of Virgo occurs, it is good to plan the execution of a laborious task – the probability of its successful implementation doubles. It is also advisable to look back at what has been lived and put things in order in the system of values.
At the end of March, the issues of spiritual growth and self-development are being actualized. In seeking answers, Taurus should listen to the inner voice, refraining from pleasures to the detriment of pressing matters. Pompous bragging and extreme overconfidence can cloud reality. The assertiveness bestowed by Mars is best applied to the development of a rewarding hobby than to intensify confrontation with comrades. The March 2022 horoscope advises to keep modest and not succumb to flattery. From the 27th, Mercury will bestow sudden insights that will lay the foundation for positive changes. The horoscope Taurus warns: in view of the increased desire to do everything at once, it is important not to overdo it and stop in time, giving yourself a full rest. In addition, at the end of the month, the waning phase of the moon is quite favorable to this.
In March 2022, as 321horoscope reported, Taurus will be overwhelmed with professional duties, to which they will subordinate their whole life. Only meticulously and reliably performed work will provide them with peace and financial security. Couples bravely endure this intense time. They will understand that your future depends on it. Saturn will give you the energy you need to run at full speed. The focus on the work will pay off in the future.
Stars foretell your success. You must tighten your belt. Your financial forecast is not the best. The star system is unfavourable. Get ready for late payments. Lonely Taurus will now be strongly focused on finding a new sympathy. Love can be found in the workplace, office or bank; they must be very vigilant and not miss their opportunity. The relationships will not lack intimacy and love. This will be a good time to plan the enlargement of family.
For most, March, you'll complain about headaches, lack of sleep, and fatigue. Up to the 22nd of March, you must be especially careful with your health; your resistance will be fragile, you will be susceptible to colds and viruses.
In March, Taurus can look forward to an endless amount of courage. That's why this month is the right time to muster the courage to overcome the obstacles that have been holding you back for a long time. You will also be very sociable and thanks to your pleasant demeanour you will gain many fans. So meet people and make new contacts, maybe you will meet someone interesting. You will also be able to deepen your relationship with yourself and keep your thoughts and feelings tidy. At the same time, big changes will start in your personal life, which will move you a big step forward.
Taurus Monthly Love and Family Horoscope
March 2022 Horoscope for love relationships of Taurus individual predicts romance and expressive love till the third week of the month. Love will dominate during the last week of the month.
You have an indisputable charm and a recognized authority. You will use this to get your message across and encourage those around you to love and follow you (on the 6th). From the 20th onwards, take a step back from events to learn from the past. Jupiter invites you to make plans, and you will not lack arguments to rally support for your projects. You aspire to live stories that transform your world's vision, contribute to your personal evolution, and assert your demands. You dream aloud of a future that inspires you.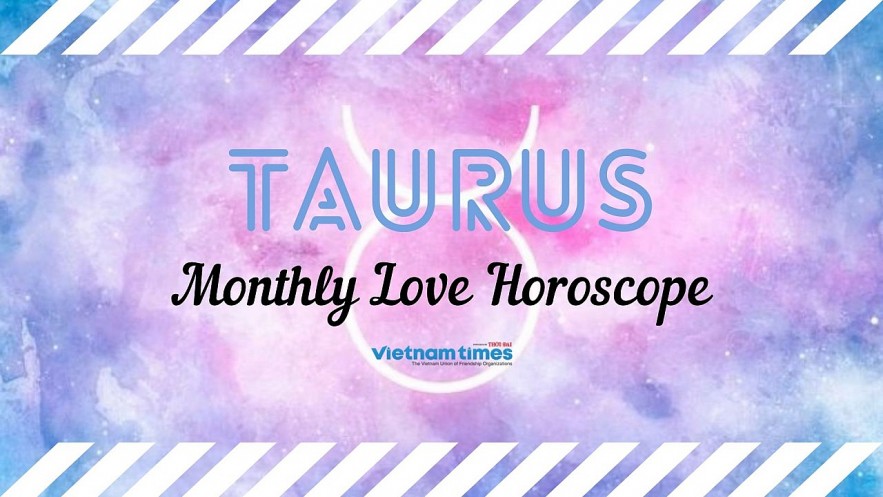 aurus Monthly Love Horoscope. Photo: vietnamtimes.
Love can be favorable due to the positive impact of planets. You can improve your relationships through your love and emotions. Don't speak harsh words to your partner. You may have to put in extra work to spend time with your partner, as you will be so busy with work and travel. This means that you may miss family life. By mid-March, your time spent with family friends will be good, and you can balance work and home, as horoscope-2022 reported.
According to pandit, there is very little of a cheerful nature in the augury from the stars this month, in so far as your family affairs are concerned. There is a distinct likelihood that your relations with the female members of the family would be seriously strained. Be tactful and use your skills to diffuse tension whenever you spot it.
Mounting expenses would, create further problems. As it is, you all may not do too well financially, plan well in advance and a majority of such problems may be solved. The family atmosphere would not be too pleasant with discord among the various members.
The affairs of your children may not progress very smoothly during the coming month since they would be effected by stellar influences that would be mainly negative. The performance at studies would leave a great deal to be desired though, those among them who are pursuing some practical travel or apprenticeship would do relatively better. In fact, most of them may display a higher order of skills with their hands.
There is also the likelihood that some of them would also get into fights with servants and such like people. The consequences in some cases could be quite unpleasant. Parents would do well to insist on discipline.
Taurus Monthly Money Horoscope
This month, you have fairly encouraging financial prospects. There is a distinct chance that you would gain substantially by a service done to you by some elderly person. You could expect further good fortune through a partnership or a professional association with some member of the female sex. This could also bring handsome gains.
The climate would be quite congenial for investment and new ventures. And those of you who have such plans on the anvil would do well to put these into motion. Further, any pending loan application or a new proposal for fresh advances to banks or financial institutions would have excellent chances of being approved.
According to free-horoscope, you will benefit from the active support (material, emotional, financial) of those around you who will be won over by your plans. If you do not lack support or the means to implement the projects you have in mind, avoid taking everything for granted, at the risk of someone wanting to cut you off. Money is not the subject that holds your attention until the end of the month when Jupiter reinforces your projects and generates situations that help you morally and materially.
The planetary positions can bring some good wealth related news this month and bring some happiness to you. There will be steady growth in your investments, and new business partners will also like you. Mid-March onward, you can have some decent improvements in your finances. You can pay off loans. You need to be careful about dealing with bank agents, be clear in your communication.
March will see you experiencing some challenges in your businesses. You may make few profits, but you should not worry because as the year progresses, things will get better. Always remind yourself to save for rainy days.
March will be a month full of new experiences for Tauruses, especially when it comes to self-development. You will finally get rid of the negative thoughts from last year and decide to start building something new. Whether it is mental development or building something material, you will make enormous progress.
This month will be an excellent opportunity to deepen family relationships, so try to involve your loved ones as much as possible in your activities and show interest in their problems. No doubt, these conversations will help you understand them better, as Sky Horoscope reported.
Taurus Monthly Career Horoscope
Career prospects are fairly bleak during the coming month. You would be working quite hard for relatively meagre return. Expected gains would not be realized, though the working climate may remain excellent and free of tension.
Travel also would not bring in gains you would look forward to though, here again, a sojourn towards the south may bring in some advantages. Contacts, too, would be unhelpful, and it would be a good idea to rely mainly on your own skill to handle difficult situations. And, during this month, circumstances being what they are, in the final analysis it is this capacity of yours that will stand you in good stead.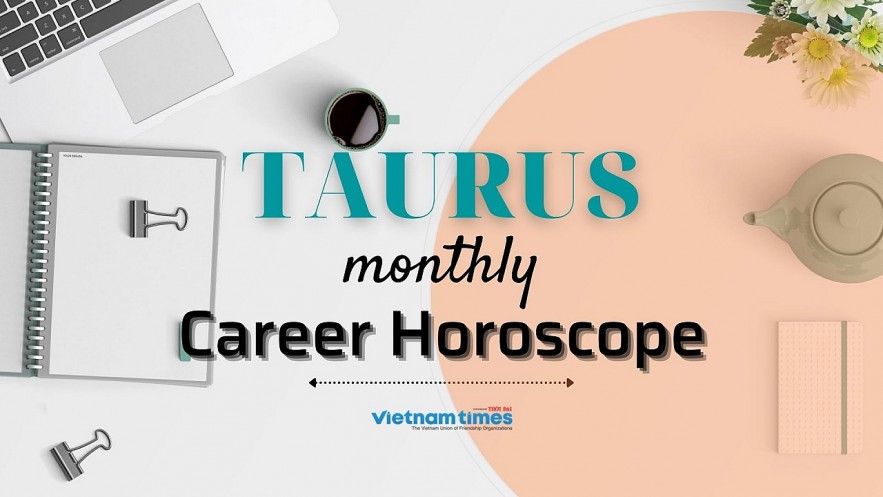 Taurus Monthly Career Horoscope. Photo: vietnamtimes.
You stand up for your values and shine in society. Use your strength and charm to put forward your ideas and projects that you have worked out to manage your life with maximum autonomy. You are an active campaigner and use as much charm as offensive arguments to change things. Your ambitions are grand, and your dreams are immense. You involve colleagues, associates, and hierarchy in your universe.
The month promises some success professionally, and the planets will give you good networking skills and recognition from peers. But only if you work hard to get a name and fame. You need to speak to your boss about your ideas for the future. You can be recognized by your seniors and boss if you explain your ideas and plans to them. Work travels can give good results, but there can be some hurdles. This month is going to open doors to success in your professional life. Your name will shine. But you must not be disheartened due to delays in work travel.
Partnership business can contribute to your stress this month as some risky partnerships can pose some legal obstacles and make you prone to anger. Success will come to you if you remain calm while making new business deals and find good business partners, especially from your friends/social circle. If you do hard work, you can expect a promotion and gains now. The ball is in your court.
This month can be stressful for you because of the increased workload. Some changes will also occur at your workplace, and to some extent, they will disorient you, according to sunsigns.
With determination and confidence, you should be able to handle such challenges. Do not give up because work is overwhelming. Do what you can to best remedy the situation you find yourself in.
Taurus Monthly Health Horoscope
An excellent month during which the stars are out to bless your health, and you have very little to worry about, on this score. Even those with a predisposition to chronic disorders like rheumatism and complaints of the digestive tract will experience relief.
There will not only be a feeling of good health but also the appearance, when the system would derive full benefit of your diet, which will be assimilated. Generative powers will also be at their peak making life a positive enjoyment. Not only will this see you quite active and energetic, but the mind would also be in a sound state. A pleasant month, which would require very little effort on your part.
2022 March Horoscope for Career does not augur well for professionals. Life at the workplace will be monotonous and there will be hardly any thrill and encouragement. You will be putting your best efforts, but the rewards are hardly commensurate. Under such circumstances, you can try to improve your skills by further training. A diversion towards spiritual and philanthropic work will at least maintain your mental well-being.
Taurus 2022 horoscope predictions forecast fabulous health conditions for Taurus persons. Chronic diseases can be controlled with minimum care. Normal safety measures will ensure maintenance of normal health. You should try to keep your stress levels to the minimum through relaxation and meditation. Physical fitness can be maintained by resorting to regular work-outs and healthy diet plans.
Health horoscope wants you to take good care of your health. This month you will suffer from minor illnesses such as the flu, but you will be able to manage them with a visit to the doctor's office. Do not ignore any signs of sickness that you might experience with your body. March Horoscope reveals that you need to ensure that your children are in good health. Always take them for their check-up to avoid anything serious. Appointments with your doctors will be the order of the day this month.
Important numbers: 2, 7, 11
March important dates: 9, 18, 21, 26, 29
Special note:
Take care of yourself and rest, it is not a good time to overwork and overtax. Only a well-rested and refreshed body will cope with challenges that are waiting for you. It's better to rest than to overwork because, in the long run, nothing will come of it.