Aries Horoscope March 2022: Monthly Predictions for Love, Financial, Career and Health
Aries Horoscope March 2022: Things will work out for the better in your life because you have been working hard for the same.
Aries Horoscope March 2022: Monthly Predictions for Love, Financial, Career and Health. Photo: vietnamtimes.
Monthly Planetary Horoscope
March is really when the year starts, Aries. Right out of the gate, we have a New Moon happening in your 12th house. This marks a significant positive start as Jupiter, the most blessing of all the planets, oversees this new Lunar Cycle.
Without a doubt, according to gotohoroscope, the 12th house can be one of the more tricky houses to navigate, considering it deals with dark subjects like loneliness, sadness and self-undoing. However, Jupiter transiting through that house and ruling this New Moon could make it much easier for you to find the silver lining of your current situation. This is also the planet of spirituality and wisdom we're talking about, so while you may still feel the need to live under a rock with your own melancholy, you may also uncover deeper philosophical aspects of your identity you haven't had much access to previously. It's also important to note that this lunation will be in a positive and unifying sextile with Uranus, the planet of authenticity and abrupt revelations that's transiting through your 2nd house. This could indicate that your discoveries this month can turn into something profitable. Though profit here may not necessarily be speaking of money directly. This could come as gifts or new tangible tools you can use to heal yourself physically and mentally.
Shortly after the New Moon, both Mars and Venus will arrive at Aries' 11th house together. This is the place where Saturn has been transiting through for almost the last 2 years. This transit can be pretty significant, especially for those of you who are around 28 to 30 years old.
This transit can make things a bit tumultuous and somewhat bittersweet. The 11th place is where you find your alliances, hopes and dreams. Traditionally it's thought of as one of the most auspicious houses, which could mean that the Saturn, Venus and Mars trio will be strongly linked to your aspirations this month. A good hint of how this transit will affect you would be to think back about what happened in February of 2021. This was when Venus and Saturn were transiting through that same house together, indicating that you might revisit some business partnerships from around that time. While it may not necessarily be the same people you interact with, it will most likely be a similar theme. The big difference here is that Mars wasn't in this house last year, so his presence will add extra heat to the events unfolding this month. This could be the last push you need to advance in your endeavours, especially if you were born at night. Though the martial heat can be a little more overwhelming for those born during the day, causing separations and debates. Given this is a cheerful house, whatever happens, will yield a subjectively positive outcome, though the way you get there may be a little tense.
On the 18th, we have the Full Moon of the month happening in your 6th house. This is the place that deals with work and making ends meet. It will be opposing Mercury in your 12th house, which points to a need to reflect on what work-related activities do and don't make you happy. This transit is especially significant for those unhappy with their work situation or feel like it's about for a raise. The Mercury opposition can make things a little foggy, and it may be a little hard to see the way out of these types of situations. The trick to get through it will be not to think in such a linear and rational fashion. When Mercury is in your 12th house, the central theme is abstraction and creativity. While this may not be necessarily the time to make a big, bold (and uncalculated) move, using this mental fog to your advantage by jotting some weird ideas down in your journal. Don't feel pressured to do anything just yet. Write anything that comes to mind and get back to it in a month or two when your head is clearer. Life is not just about productivity.
The month ends with a few conjunctions happening in a couple different houses in your chart. The first one is Jupiter and Mercury's happening in the 12th house. This occurs on the 20th, and it would be a perfect time to detach yourself from materialism. Taking the day to relax and maybe meditate without pushing yourself to be or do anything grandiose is highly recommended. The second conjunction is that of Saturn and Venus in your 11th house of friends and alliances, happening just a few days after on the 28th. This second conjunction could help manifest a sense of stable union with your friends and significant others. This stability could be just what you need to allow yourself to surrender and enjoy life without any expectations. Lean on the shoulders of those you love, and take it easy. March is the month to give yourself a break.
March will bring a lot of emotional experiences to Aries. During this period, you will be very sensitive, and the hormones will go crazy. If you have a permanent partner, you will have both very pleasant moments full of love, as well as disagreements, especially in planning your future together. But you don't have to worry, due to mutual affection you will solve everything, just be careful of unnecessary irritability. During this time, an infectious sense of humour will also awaken in you, so you can expect your friends not to be able to break away from you.
The movement of the planets will make the Aries March 2022 a very intense time. Both professional life and family matters will require a lot of attention, which is why Aries must be mentally strong to deal with them all. Success will ensure that you listen to your inner voice, as 321horoscope reported.
At the end of the month, there will be a great need to be loved and give others love and generosity. In March Aries should rethink the direction in which their career develops and start making changes. Do not be afraid of change, at first, you may find it frightening, but in the long run, it will bring many benefits and help you achieve professional success.
In financial terms, the March will be very good for Aries. You will not be surprised by any unexpected expenses. You will receive an expensive and exclusive gift that will give you great joy.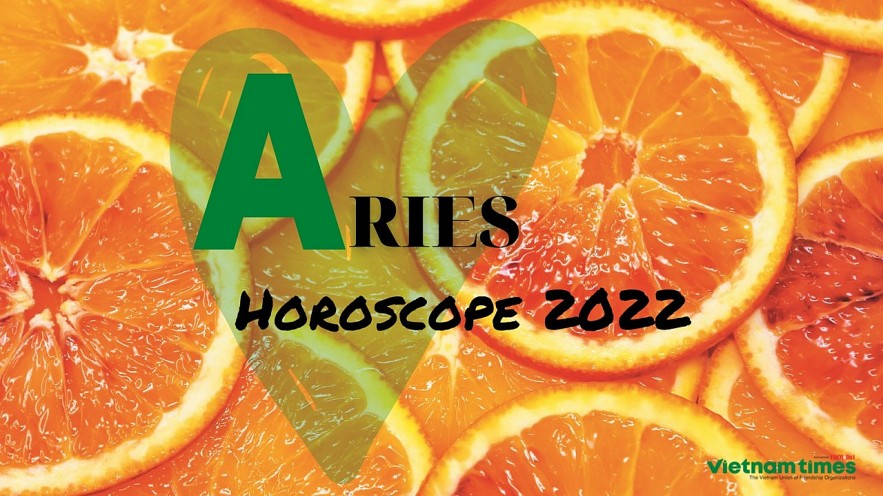 Aries Horoscope March 2022: Monthly Predictions for Love, Financial, Career and Health. Photo: vietnamtimes.
In the second half of the month, there will be a chance for extra earnings, which is worth using. The layout of Jupiter and Venus is conducive to Aries in investments, so it is worth considering the purchase of a real estate or a car.
In March Aries will emanate with charm and inner brightness. Many affairs await you, but none of them will become a relationship. People with regular partners will have to try to prove their dedication and commitment to the relationship.
March 2022 is not the best time for Aries to get married and start a family. Aries will enjoy perfect health in March. If the body does not require too much care, focus on your inner-self: the ideal solution will be yoga and meditation, which will help you control the troublesome thoughts.
Aries Monthly Love and Family Horoscope
Aries Horoscope for 2022 reveals that you will face some challenges in your relationship this month. This is because your partner will be having problems at the workplace or with their family. If you do not understand them, you might end up have arguments all the time.
According to horoscope-2022, love can be found now if you haven't found it yet, due to the positive impact of Venus. Some more focus is needed on the relationship front since you may be too busy relaxing and enjoying comforts, and you need to be a bit more proactive with your partner, spouse, or lover. You can improve your relationships with friends, but they may feel that you do not spend enough time with them. You may find yourself very attractive and compelling to the opposite gender. You will enjoy arts and music, and you may want to relax.
This month your family affairs would receive a large dose of cheer from the stellar influence which are quite beneficial. You can expect to experience conjugal bliss this month. Your spouse would give you a lot of love. In fact, the entire domestic scene would give you a lot of satisfaction.
Financially also, you all can look forward to doing quite well, with a rise in the overall family income fairly certain. The family atmosphere would also remain quite pleasant throughout the month, with harmony among the members.
Nothing particularly favourable about the augury from the stars in so far as the affairs of your children are concerned. The wards of some of you may create a serious cause for concern with their actions. Some of them may get into fights with servants and such people, with unpleasant consequences. Parents should therefore, be forewarned and insist on more discipline.
The performance at studies of most of them may leave much to be desired. Some extra tuition or coaching may become necessary to ensure reasonable results. Those engaged in practical trades or apprenticeship may do relatively better.
Aries Monthly Money Horoscope
2022 monthly forecast for Aries predicts a profitable period for the Aries people. You will have the support of your seniors in business and trade for the progress of your ventures. There will be full cooperation from your associates. Planetary influences are also beneficial for new start-ups. Investments will prove to be highly profitable. If you need financial help, institutions will be quite helpful.
A month that promises favourable financial prospects, since the stars are in a favourable mood. There is a distinct chance that you would gain substantially through the good offices of an elderly person. Good fortune would further help some of you in that a partnership or a professional association with a member of the female sex would prove to be extremely beneficial.
Some of you would also have a way of handing your workers or subordinates in a manner that will enable you to derive optimum benefit from their services. This would be a big gain. The climate would also be congenial for investment or the launching of new ventures, and those of you who have such plans on the anvil, should boldly put these into motion.
This month will see you have some insight on how to manage your finances. Always focus on saving and spending money on needs rather than wants.
In March, Aries will be strongly influenced by the power of Venus. You will be successful in your career, mainly in the second half of the month, even more so if you work in the financial sector. You will understand the customers' needs correctly, and you will get an outstanding credit in the eyes of your superior thanks to that. The influence of this planet will also have an impact on the relationships with your family members. Consider visiting relatives you have not seen for a while. Not only the affection might be much stronger than usual, but you could also right the wrongs of the past, as sky horoscope reported.
Aries Monthly Career Horoscope
This month will bring you new developments professionally. You may be recognized by your seniors for your efforts, but due to your harsh speech, you may get into some problems at work, so be careful. Work travel can give good results, especially until mid-March. Try not to exceed your limit in anything, be it in words or action.
Partnership business seems to go in the right direction for you now, but after mid-March, you must be careful and think well before you implement your thoughts into actions. Success will come to you in the coming years, but you must definitely wait and be patient. Planetary movements suggest that this month can bring you some foreign business deals, but you need to exercise caution. Don't lose deals due to your ego and carelessness.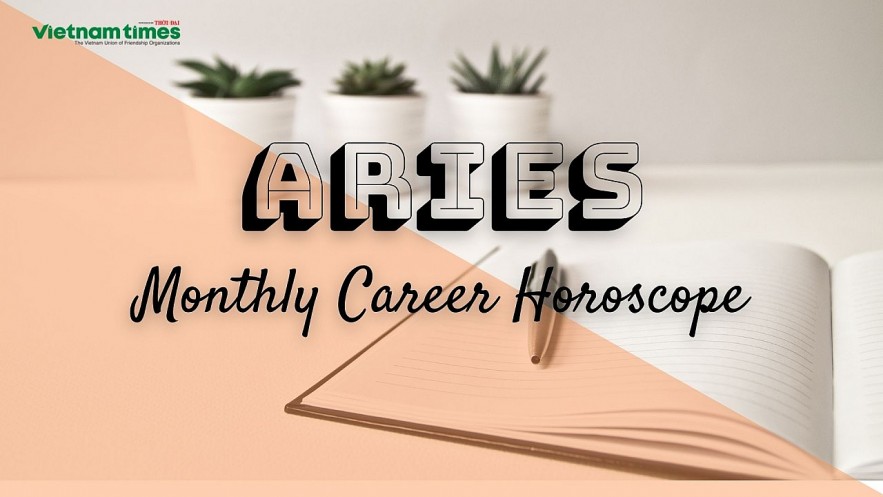 Aries Horoscope March 2022: Monthly Predictions for Love, Financial, Career and Health. Photo: vietnamtimes.
There are bright prospects for your career advancement during the coming month. The work-load would be higher than normal, but the rewards would be up to your expectations. The working climate would be quite pleasant and free of tension and politics. This would generate much satisfaction and even a sense of achievement.
You can count on some female associate to help you in a big way. This could well be the most important event of the month, in so far as your profession is concerned. Travel also will be helpful to you. South would be a particularly beneficial direction for travel. Overall, quite a beneficial month.
2022 March Horoscope wants you to know that all you have always wished for will soon come true. Soon you will be able to get that promotion that you have been waiting for. Your superiors will appreciate your hard work and determination.
This is the best time to prove your worth. Career Horoscope for 2022 calls on you to always be true to yourself and remain true to your beliefs and value system.
Aries Monthly Health Horoscope
March Aries 2022 horoscope predictions forecast that stars are favorable for the health prospects. No serious health problems are likely and minor ones can be taken care of by medical help. You should focus on reducing stress by programming your daily activities. A healthy diet and regular exercise will contribute to the good health of Aries individuals.
According to pandit, a month during which the stars are quite favourably disposed towards your health affairs, and you really have nothing to worry about. Your system would derive the maximum benefit from the diet you consume and this could show in your glowing health; even your generative faculties would be at their peak.
Not only will you be quite active throughout the month, but also fit to a point where living would be much richer and fuller in every way.There is some danger of over-exertion. But you can get over this by a sensible planned schedule which does not unduly tax you. Overall, a good month, during which you can really enjoy life.
The monthly Horoscope for 2022, as reported by sunsigns, reveals that you need to take extra care of your health this month. You need to adjust your lifestyle so that you can improve on the status of your physical, mental, spiritual and emotional health.
Enroll yourself in a gym so that you can be able to keep your body fit. You need to take care of your body because it is the driving force to your productivity. Also, allow only healthy substances into your body.
Important numbers: 3, 12, 13.
March important dates: 8, 9, 15, 26, 27.
Horoscope March special note:
In the middle of the month The Moon, which will be in the New Moon phase, will pay special attention to matters related to family, home and finances. You must remember that in addition to work and career, you also have a family that counts on your presence and involvement in home affairs. Do not underestimate this and do not put work on the family.