Teacher Devotes to Provide English Lessons on Frontier Land
To celebrate Vietnamese Teacher Day, meet the educator that lit the way for thousands of students at the country's border.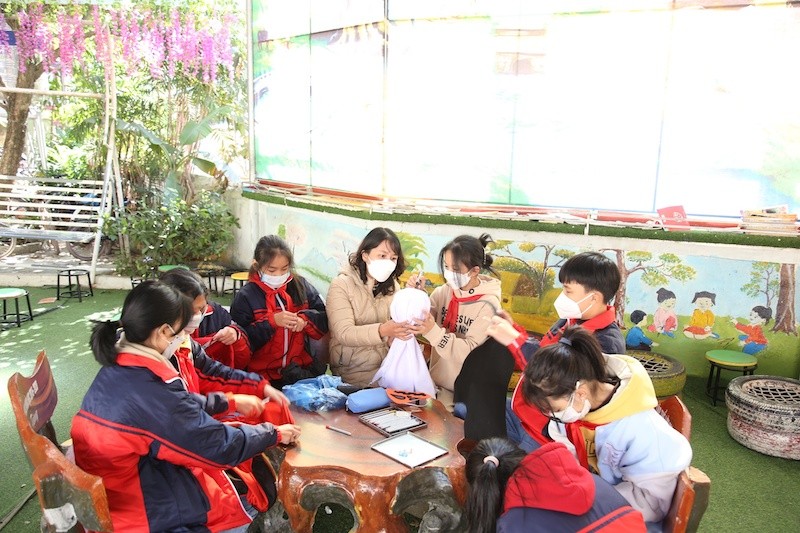 Teacher Thuy with students. Photo: Thanh Nien Online
Banh Ngoc Thuy is an English teacher at Loc Binh Secondary School of Lang Son Province. She dealt with difficult challenges right at the start of her career 20 years ago. At that time, no children in her hometown Loc Binh (Lang Son province) ever finished their education.
With her passion and motherly love, Thuy brought thousands of children back to school and sparked a thirst for English learning in them. Her story inspired the nation on the special occasion of Vietnamese Teacher's day.
A vicious circle
Thuy recalled most children in her hometown did not go to school and no one expected them to. Their parents worked as hired laborers across the border, leaving their children at home, alone or with grandparents. Children skipped school since they would rather work and feed their families.
In addition, child betrothal stopped many girls and boys from getting their education. The girls become mothers soon after marriage and boys had to work to provide. They played the role of adults before they even knew Vietnamese, let alone English.
Some families cannot afford school even when they want their children to study. They even sent the children to boarding school but the facilities at the school where Thuy used to work were awful.
For those who could not bear the hardship and homesickness, they would quit, according to Thanh Nien Online.
Patience is a virtue
"I find it most difficult to persuade unmotivated parents who are never home," said Thuy.
She visited every single house in the village to learn about the living conditions. Some avoided her many times while others could not understand Vietnamese, so she learned to speak the ethnic language.
Even if it was a 10km long trip in cold and rainy weather, she still made her visits.
If lucky, Thuy got the parents to listen to her, and she tried her best to motivate them. She advised them of the necessity of learning English if they want a better future for their children.
Thuy is excellent at her job. Students were very excited and began to enjoy learning English.
She created teaching materials like pictures and figures by redesigning old objects herself. She asked students to teach her their language so they could communicate better. When there's no electricity at school, so goes to the students' houses to give them lessons and help them with their homework.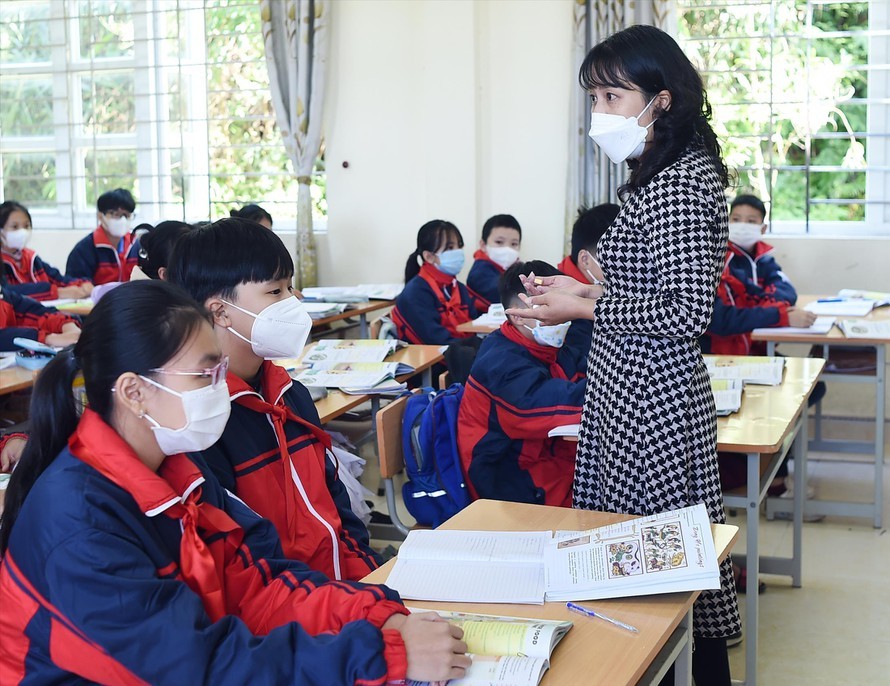 Thuy has been teaching English for 20 years. Photo: Tam Viet
A fruitful journey
To generations of students brought up by Thuy, English had changed their lives for the better. Thuy also helped reduce the number of child marriages in Loc Binh.
"Thanks to Mrs. Thuy, I passed the English class of Loc Binh High School. Later, when participating in international exchange activities, I was confident in communication and could introduce Vietnam in English", said 27-year-old La Duc Tuan, an officer of Loc Binh District Union.
Cao Thi Dung, vice-principal of Loc Binh Secondary School said "Ms. Banh Ngoc Thuy is very enthusiastic and responsible at work; for many years many of her students won excellent awards at school, district, and provincial levels. In the last 2 years, there are students who have won national prizes."
Thuy has contributed to the achievement of 43 students winning district prizes, 18 winning provincial prizes, and three won the national prize in the Internet Olympiads of English.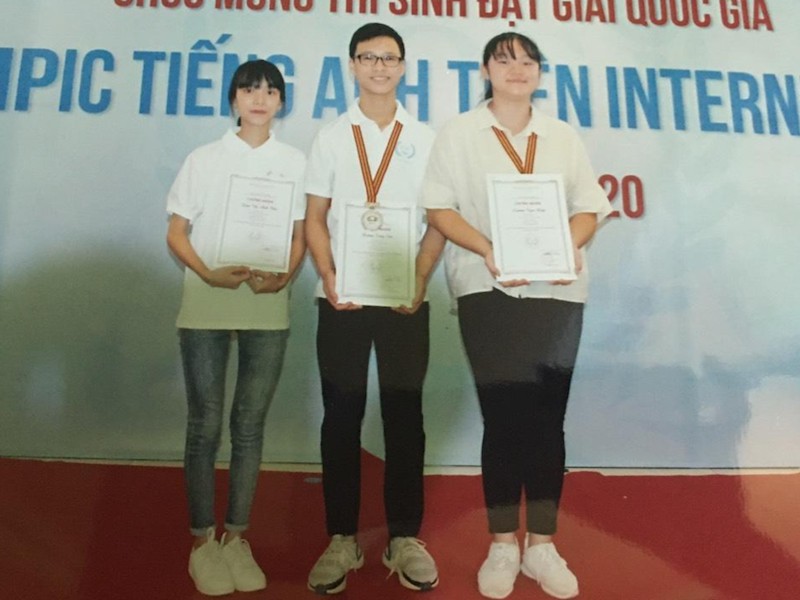 From left to right: Luong Ngoc Diep (Tay ethnic group), Duong Tung Son and Dam Thi Anh Thu (Nung ethnic group) accepting national prizes in English. Photo: Thanh Nien Online
Thuy explained that some students are still weak in communication skills and they often lack self-confidence despite having good grammar.
Along with her colleagues, Thuy decided to create an English-speaking environment for students with an English club.
At the English club, she organized extracurricular activities such as English festivals, theme festivals integrating with the school's extracurricular activities for children to give English presentations such as "Say no to plastic bags" "My world," and "Festivals in Lang Son."
Students are encouraged to use English in daily life, with each other, and with friends and families.
Thuy had made a lifelong commitment to the local education sector and wants to help many more students study English as well as in improving their lives.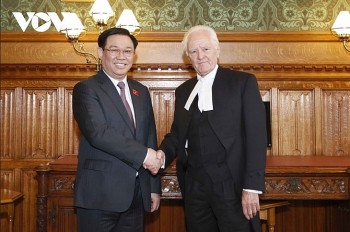 Friendship
Vietnam is willing to create all favourable conditions for investors of the UK to operate in the Southeast Asian country, National Assembly (NA) Chairman Vuong Dinh Hue told UK Secretary of State for International Trade Anne-Marie Trevelyan during their meeting on June 29 (UK time).