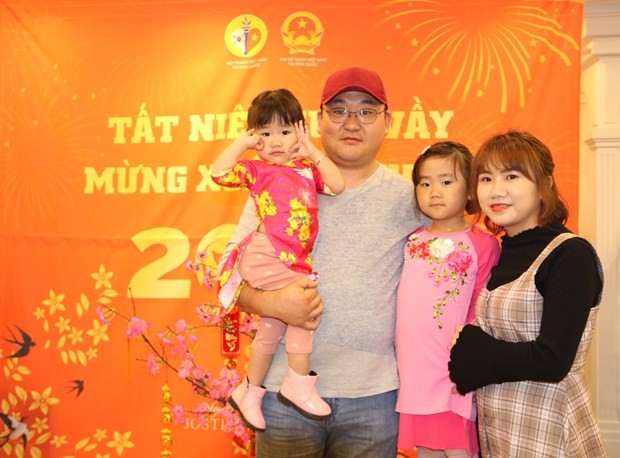 A Vietnamese-Korean family at the gathering (Photo: VNA)
The event was held by the Association of Vietnamese Communities in Korea (AVCK) with the aim of strengthening solidarity among overseas Vietnamese in their host society.
Participants had an opportunity to taste traditional food such as pork pies and "chung" cake (square glutinous rice cake) as well as enjoy art performances and games.
There are about 200,000 Vietnamese living in Korea, making it one of the largest overseas Vietnamese community. AVCK has successfully organized many meaningful activities, attracting a large number of participant. Especially, Vietnamese class organized by AVCK helps preserve mother tongue for the second generation of Vietnamese in Korea.
VNF