Tet Is Coming... Expats, Are You Ready?
In anticipation for the Tet season, the Vietnam Times came up with some tips to help foreigners enjoy the holiday.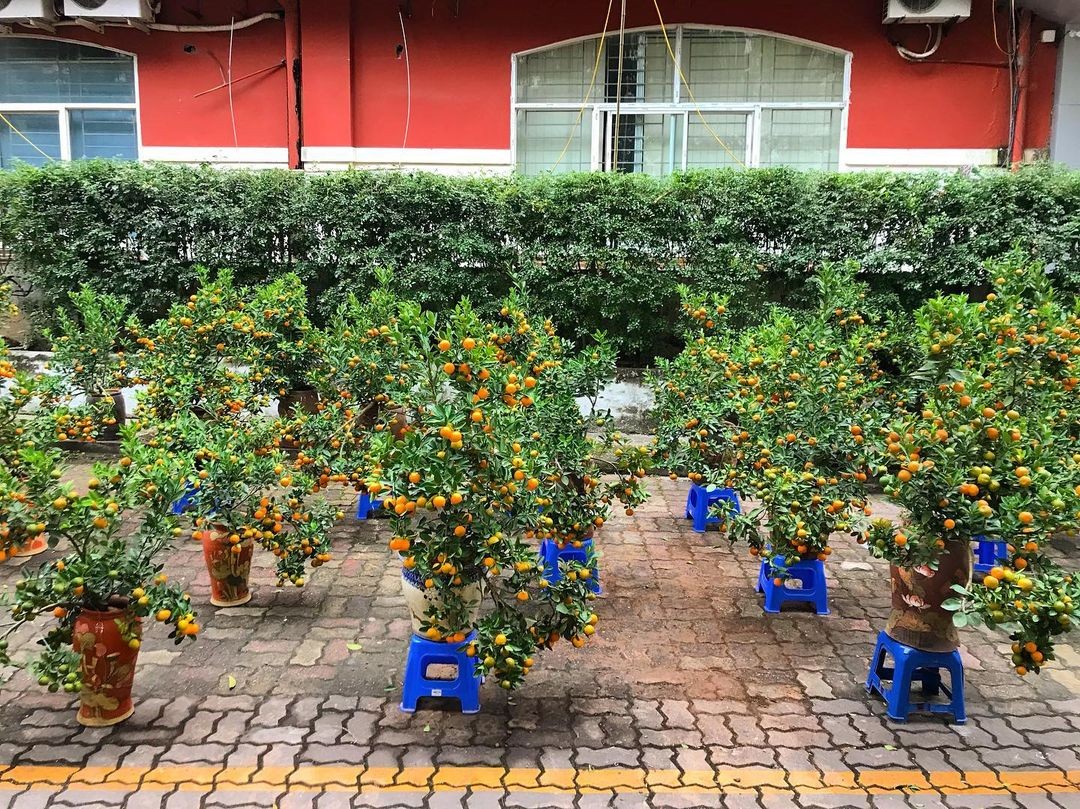 The kumquat tree is a familiar sight during the Tet holiday season. Photo by Glen MacDonald.
For the Vietnamese, Tet is a wonderful time for family and friends yet foreigners may find the festive season a little overwhelming. Fortunately, the Vietnam Times has several tips to help expats adjust to Vietnam's favorite holiday. These suggestions will help the expat community happily ring in the Lunar New Year, alongside their Vietnamese neighbors.
1. Stock up on Provisions
When first arriving in the larger Vietnamese cities, foreigners are amazed by the fast-paced lifestyle and the endless traffic. It is even more shocking during the Tet season, when once hectic places like Hanoi and Ho Chi Minh City become ghost towns. Most Vietnamese families either leave the city, to celebrate the holiday with family in the countryside, or stay indoors, enjoy the closeness of family.
To the prepared expat, this is often one of the more peaceful times in Vietnam. Major cities embrace a quite serenity, allow expats to idly explore the streets without the rush of a thousand motorbikes around them. The various parks and botanical gardens, once crowded beyond belief, become silent oasis with just the chatter of birds to keep you company.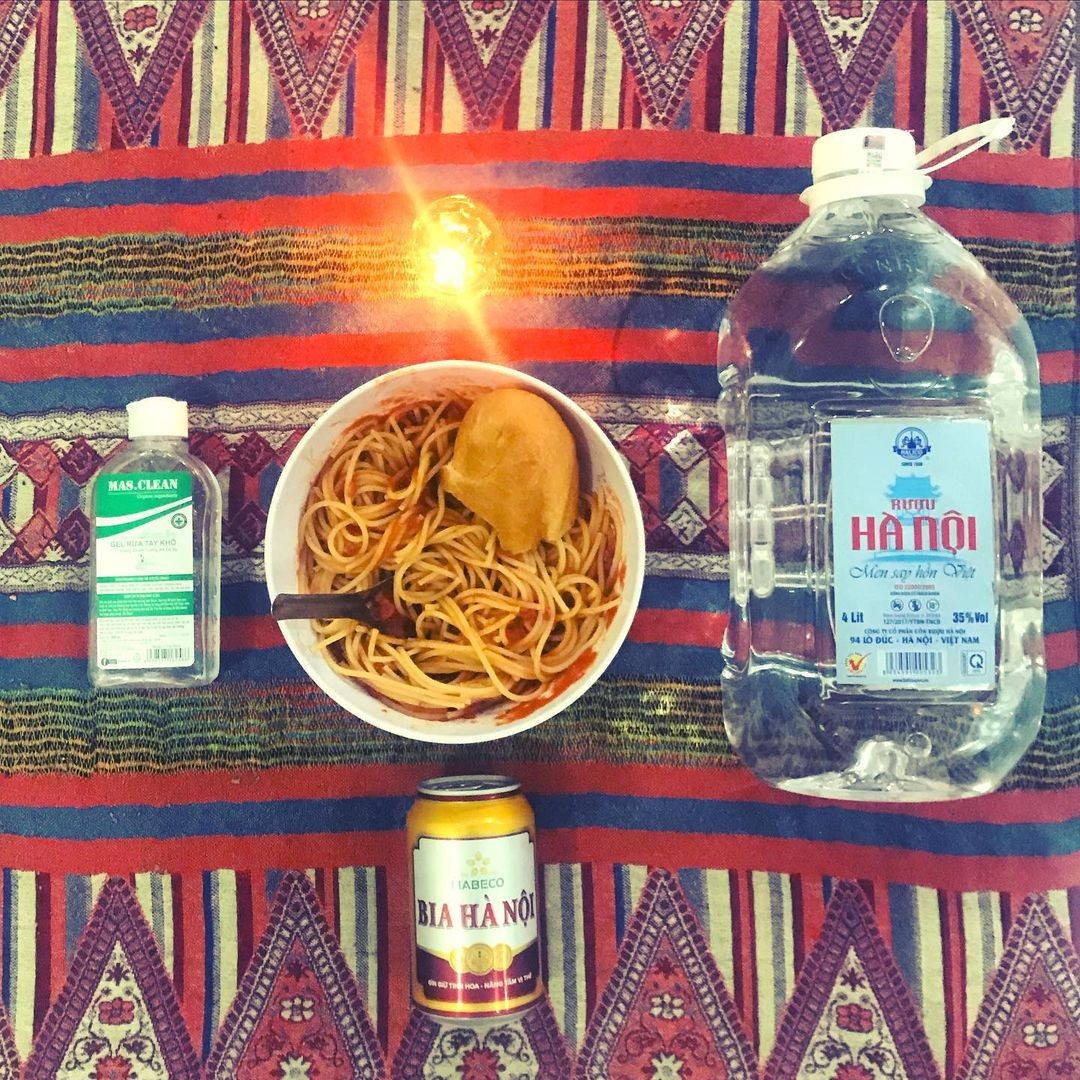 A paltry meal made by a hungry expat. Photo by Glen MacDonald.
However, the major downside is that no shops or restaurants will be open during these days. Every year, unaware expats are caught of guard by the sudden shutdown of the entire nation, leaving them to sustain themselves on instant noodles or whatever they can find in the dark corners of their cabinets. While some westerner-owned founder may be open, service will be slow as the Vietnamese staff will be at home with their families.
In order to not go hungry, go to the supermarket a week before the holiday and get enough food to last you a week. When shopping, you may encounter the pre-Tet craziness of families stocking up their own provisions for the holiday. Lines will be long so remember to be patient!
2. Get out of Town
If it is in your means, the VNT highly suggests expats get out of town and explore a new region of Vietnam for the holiday. As the nation domestic tourism rebounds after months of lockdown, plenty of resorts and tour packages offer major discounts to jumpstart the struggling industry. This is a perfect excuse for expats to have a brief adventure during the holiday.
The south has plenty of areas that will still cater to expats during Tet. Nha Trang and Phu Quoc offer plenty of beachy vibes and wonderful resorts. However, smaller beach towns like Mui Ne and Vung Tau, while prime coastal spots at other times in the year, will have very few options for the Lunar New Year.
Da Lat is quite popular during Tet. Plenty of Vietnamese families also like to celebrate the Lunar New Year among the fragrant fields and forests of the area. Expect some crowds if you go.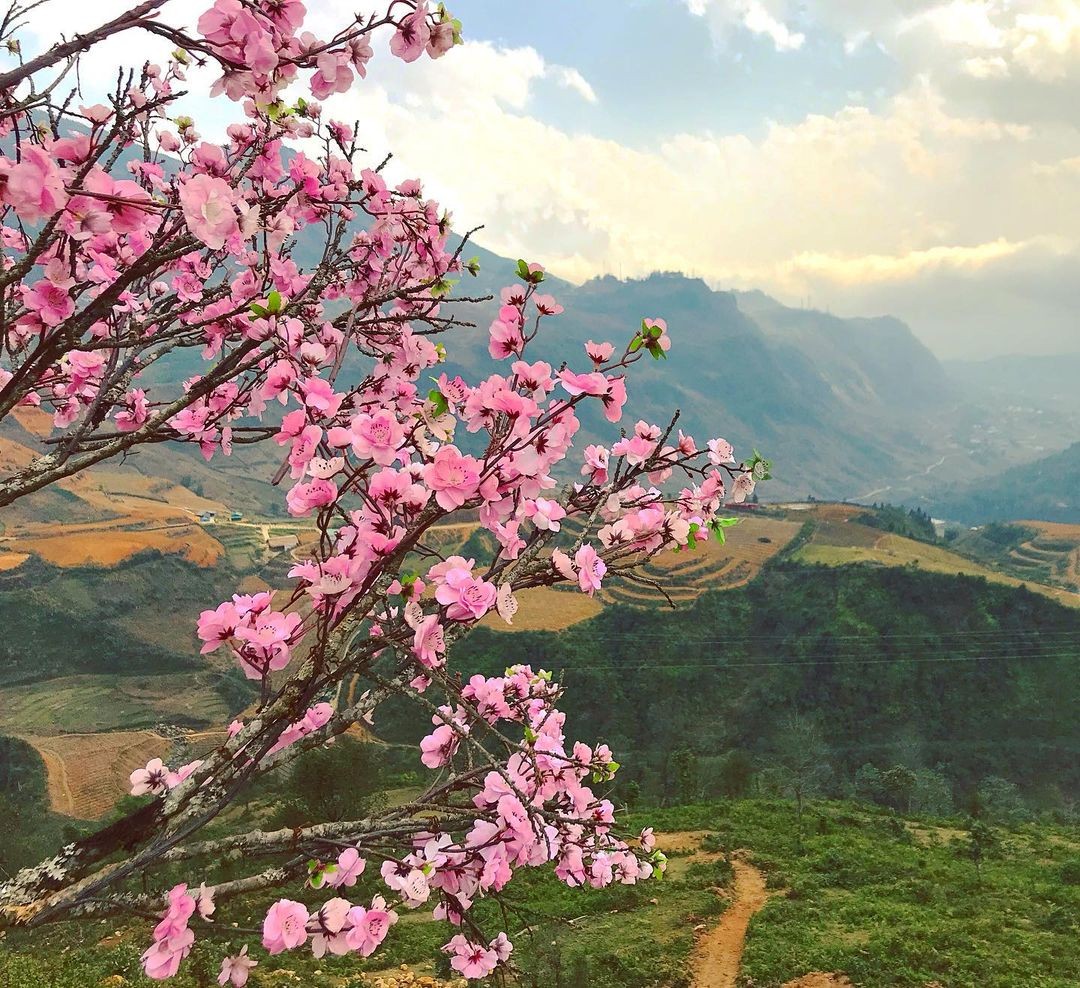 Experiencing a beautiful Tet in Vietnam's remotest corners. Photo by Glen MacDonald.
The central region also has nice resorts to check out in Da Nang and Hoi An. However, the weather at this time is not good. An onslaught of stormy days hit the coast, keeping most people inside.
Sapa offers a wintry escape for those who don't mind the cold. While the weather is also quite bleak, homestay owners will often provide thick blankets and bottles of flavored rice wine. With nothing else to do, you can spend the day cozily drinking fireside with your travel companions- a relaxing start to the Lunar New Year.
After the holiday, Vietnamese people will also travel across the country. The first month of the Lunar New Year is dedicated to relaxation and remembrance. Families will spend time in happy homestays or visit important religious sites to pray for health and luck. If you come across Vietnamese on holiday, remember to wish them a happy new year by saying "chúc mừng năm mới!"
3. Remember to Buy Gifts
Tet is Vietnam's major gift-giving holiday. While expats are not expected to give gifts, it is still a great way to show one's appreciation to their Vietnamese friends. But what is the best gift for Tet?
A study by Infocus Mekong Research , a leading marketing research team, gives us some insight. According to their findings, alcoholic beverages were the most popular Tet gift for the past two years. Cases of beer or bottles of wine will make excellent presents for festive fathers and celebratory uncles.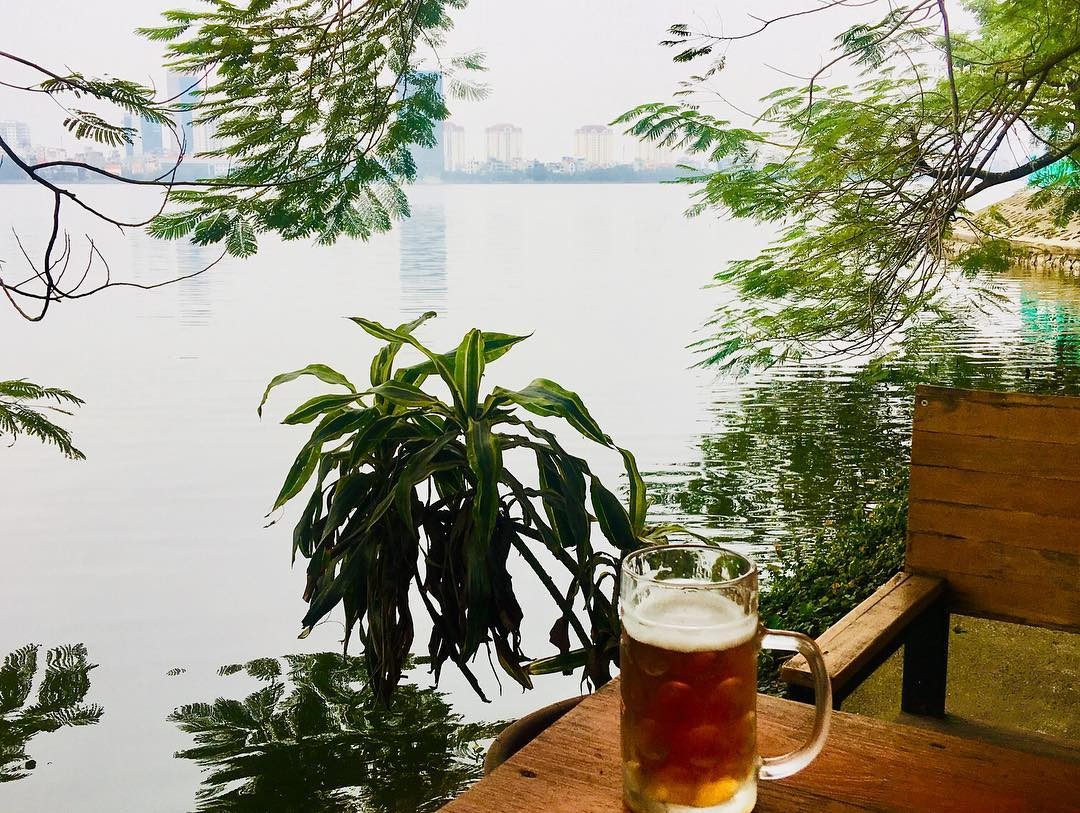 Beer and other alcoholic beverages make great Tet gifts. Photo by Glen MacDonald.
Lucky money, or "Li Xi" in Vietnamese, is the traditional gift for Vietnamese children and elderly. The practice stems from an ancient belief, originated in China, that the money would protect their loved ones from demons and other evil spirits. Also, as the name would suggest, the money is said to instill the children with some luck. Lucky money is always presented in a special red envelope and given with two hands.
As an expat, consider giving a gift from your home country. A Vietnamese person would find this gesture very meaningful. Imported food from one's homeland would add some international flair to a traditional Tet banquet.
4. How to Celebrate Tet with a Vietnamese Family
Don't be surprised if you are invited to spend Tet with a Vietnamese family. While this is a time for family, Vietnamese hospitality is knows no bounds. A foreigner, even with little mastery of the language, will still be treated like a valued guest. The family would understand that as an expat you may not pick up on every Tet custom, so no need to stress. However, there are some things to be mindful of in order to not fully embarrass oneself during the festivities.
When selecting a Tet outfit, refrain from anything black or white as these colors are associated with death and ghosts. Rather, keep it positive with fresh, spring colors such as pink, blue, or red. These colors are considered to be quite lucky, especially during the Tet season.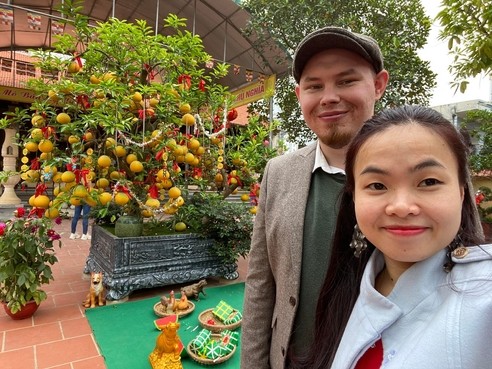 An English-Vietnamese couple celebrates their first Tet season together as husband and wife. Photo by Gary Towers.
When you arrive, remember to greet the eldest family member first, as a sign of respect. During the meal, sit as nicely as possible. When using chopsticks, never use them to point at someone. This is considered an incredibly rude. Additionally, do not stick your chopsticks directly upright in the food as it is reminiscent of incense burning during funeral rites.
Finally, stay hydrated! Expect to given several shots of rice wine throughout the fest. Remember to pace yourself to avoid a post-Tet hangover.
5. Re-evaluate your New Years Resolutions
Expats who make New Years resolutions are in a unique position. As the Lunar New Year happens only a few weeks after January 1st, the "second beginning" of the year allows for expats to re-evaluate their goals for the year ahead. Perhaps, the holiday will remind you to follow your passions or readjust your ambitions to achieve attainable objectives. While expats may not formally celebrate Tet, they can also benefit from the fresh start provided by Vietnam's beloved holiday.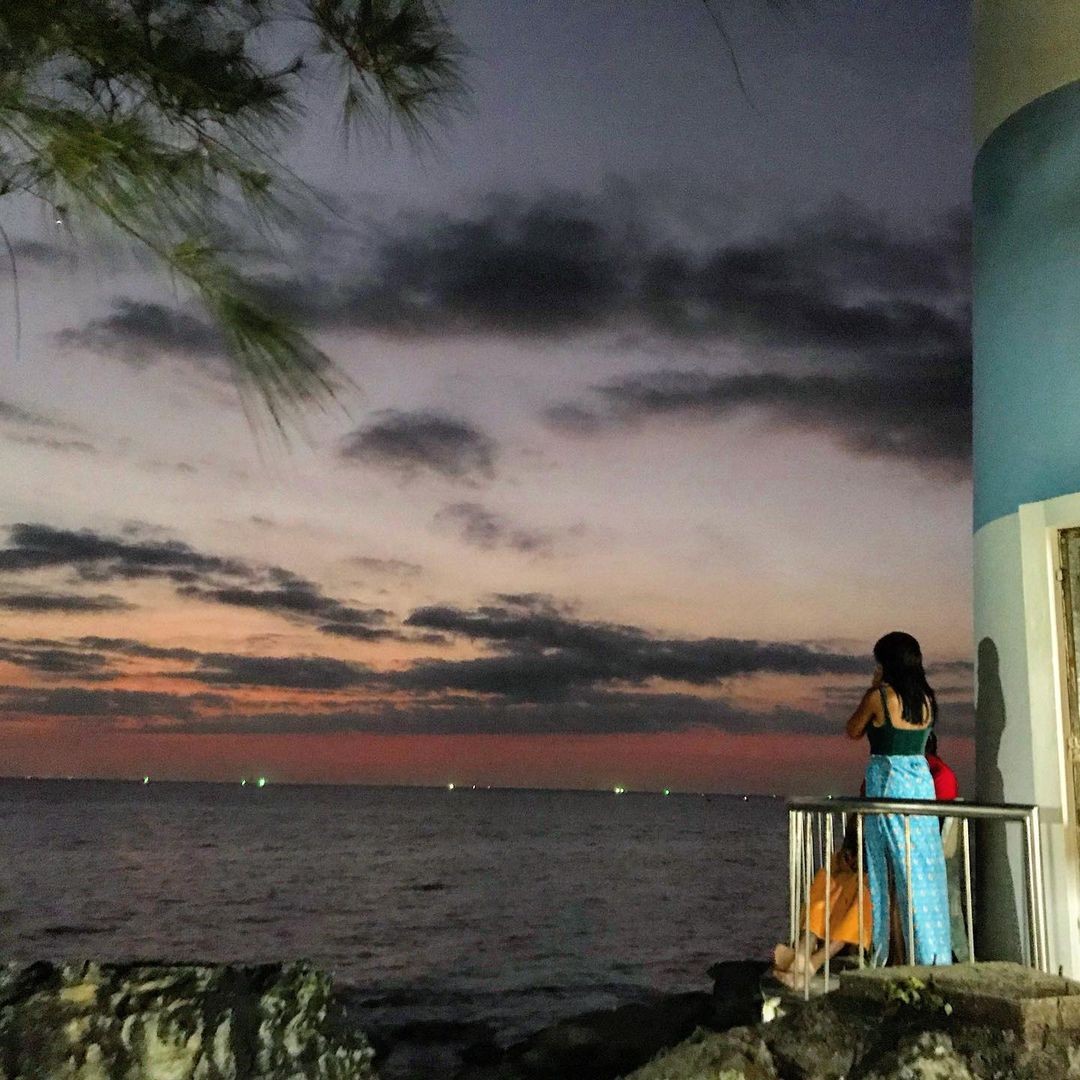 Meditating on the year ahead. Photo by Glen MacDonald.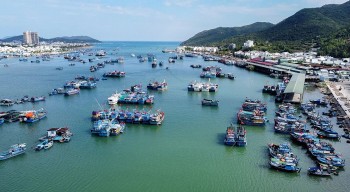 Economy
GDP growth quickened to 7.72% in the quarter ended June, beating the government's 6%-6.5% target.