Thai Lion Gets Fame for Correctly Predicts EURO 2020 Results - Video
A Thai zoo up in the northern province of Khon Kaen is claiming they have a lion that can predict the Euro 2020 football matches. The big cat, named Boy, backed the Three Lions to claim victory over Croatia at the weekend before successfully predicting the Netherlands' win over Ukraine.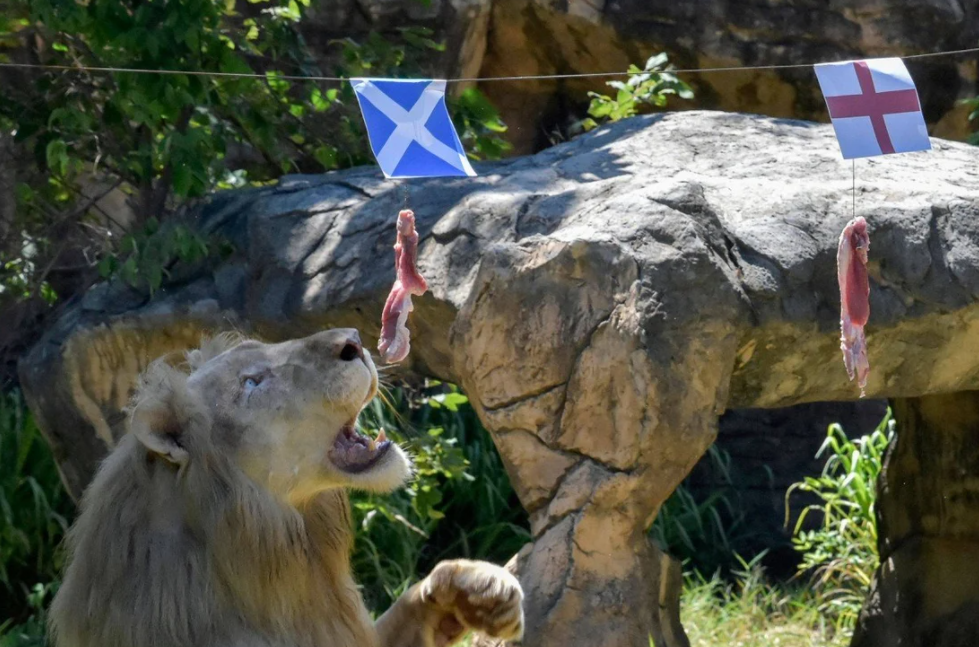 Photo: South China Morning Post
After Paul Octopus' FIFA forecasts, 'psychic' lion correctly predicts Euro 2020 results. Ever since Paul the Octopus correctly predicted the results of eight matches of the 2010 FIFA World Cup from his aquarium in Germany, football has seen an explosion of animal oracles.
Step aside Aslan, there's a new mythical lion in town. The lion, a 5-year-old white lion named "Boy", has supposedly correctly predicted 4 Euro 2020 matches. The lion lives and does his sports-related future telling from the Khon Kaen Zoo.
In the ongoing Euro 2020 matches, Boy the "psychic" lion has received a barrage of appreciation for correctly predicting the four UEFA Euro 2020 matches.
How does the lion predict Euro 2020's match?
The lion predicts the future winner by grabbing meat that is labeled with a national flag by a wire held above the pen, according to The Thaiger.
Boy lion has notched four successes in the first round of matches, including France clawing their way 1-0 past Germany on Wednesday. The lion also predicted England's win over Croatia, Holland's victory over Ukraine, and Cristiano Ronaldo-led Portugal's demolition of Hungary. The only knock to Boy's pride so far has been Spain's unexpected goalless draw against Sweden, in which he had predicted the victory of Spain, according to Livemint.
The big cat has given footballing giants Italy pause for thought by predicting a huge upset in the form of victory for Wales in Rome on Sunday. A raft of so-called psychic animals making sporting and political predictions has captivated attention in recent years.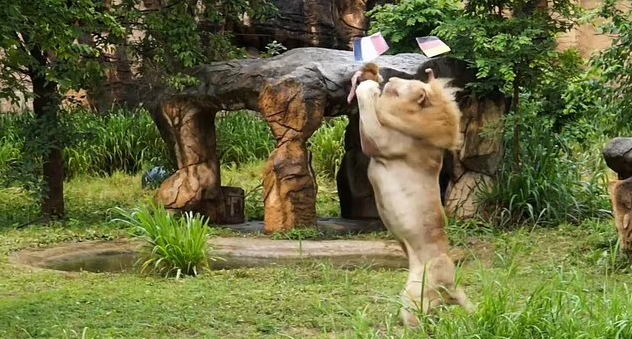 Photo: Daily Mail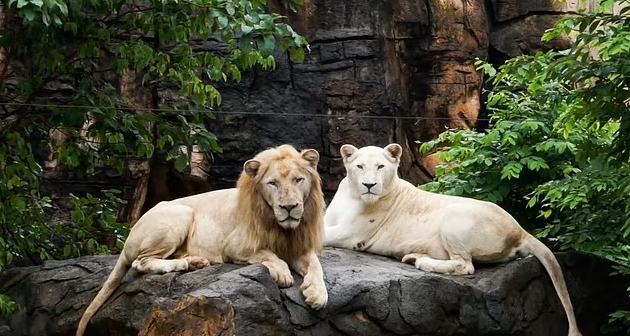 Photo: Daily Mail
However, the lion's abilities are not infallible. He incorrectly called Spain's draw with Sweden.
Last Friday, Boy tantalized sports and gambling fans when he ostensibly called a draw between England and Scotland. Boy had lunged at the meat and both English and Scottish meat fell. However, after zoo staff scrutinized video foot, they determined Boy has clearly indicated the Scottish meat. It would seem Boy's initial prediction was correct as yesterday England and Scotland came to a draw.
"He previously predicted other football matches (in the English Premier League), but the predictions were not accurate," Obkaew Janpatun of Khon Kaen Zoo told AFP. "Accurate predictions only emerged recently."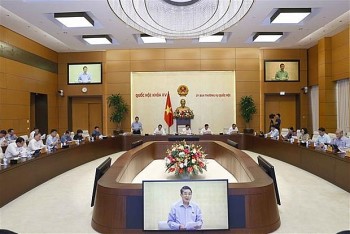 National
The National Assembly (NA) Standing Committee examined the draft revised Law on Protection of Consumer Rights on August 15 as part of its monthly session.