Thailand: Cabinet passes civil partnership bill for same-sex couples
Thailand's cabinet recently endorsed a bill permitting partnership registration of same-sex unions, along with legal amendments to ensure they have most, if not all, the same rights as married couples.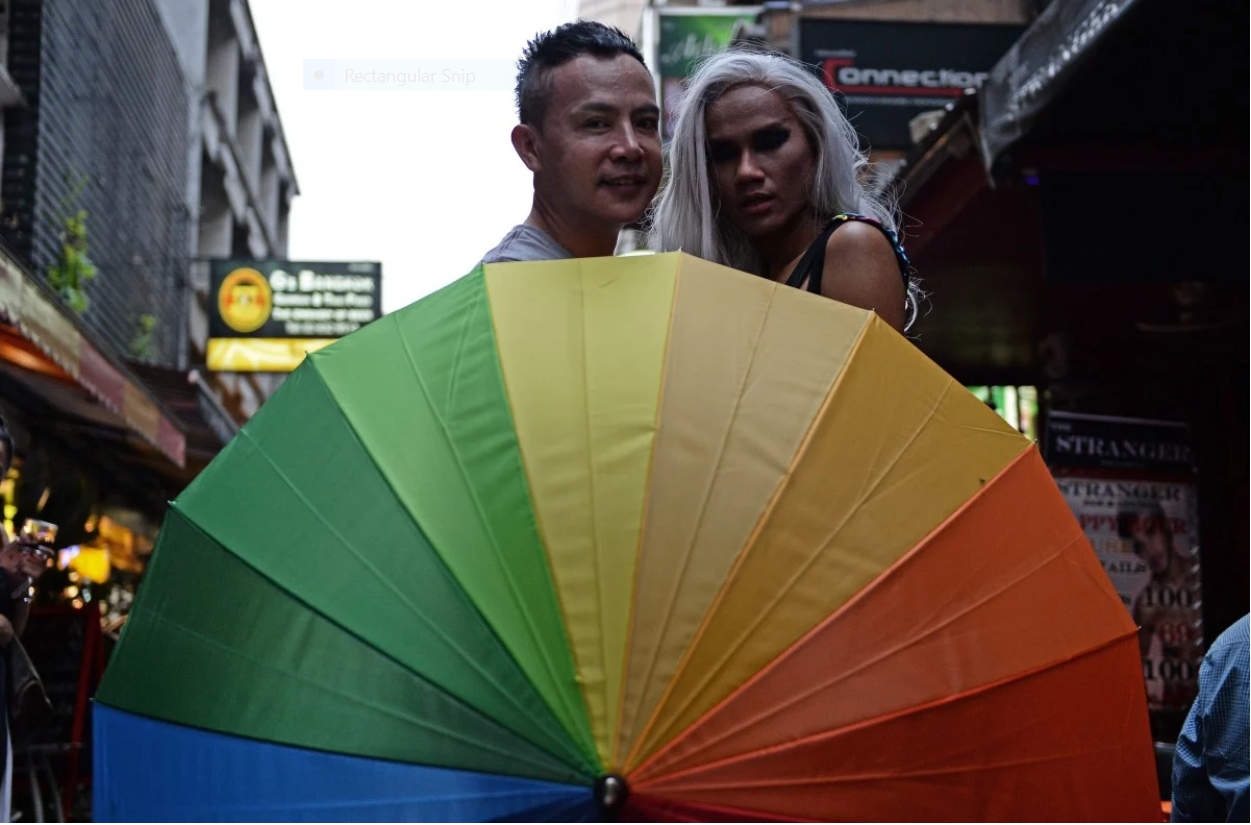 Though Thailand has a friendly image towards the LGBTQ+ community, the country's laws are mixed in accommodating LGBTQ+ rights. Photo: AFP
Thailand's cabinet approved a civil partnership bill on Wednesday that would recognise same-sex unions with almost the same legal rights as married couples, in one of the most liberal moves yet for a largely conservative nation known for its tolerance, reported Reuters.
If passed by parliament, the legislation would make Thailand only the second place in Asia to allow registration of same-sex unions, with couples able to adopt a child and afforded rights to inheritance and joint property ownership.
"The Civil Partnership Bill is an important step for Thai society in promoting equal rights and supporting the rights of same-sex couples to build families and live as partners," Ratchada Thanadirek, a deputy government spokeswoman, wrote on Facebook.
The bill, however, stipulates that one party in a same-sex union must be Thai.
A largely conservative Buddhist society, Thailand has a reputation for openness and free-wheeling attitudes.
It has long been a draw for same-sex couples, with a vibrant lesbian, gay, bisexual and transgender social scene for locals and expatriates, and targeted campaigns to attract LGBT travellers.
The bill was introduced in 2018 but the previous legislature was unable to pass it before last year's election.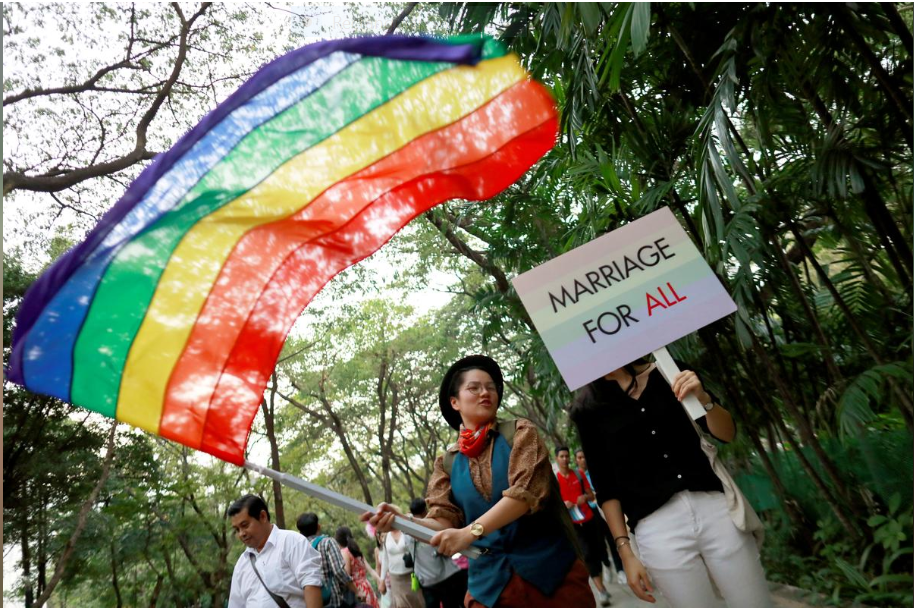 Thai LGBT community participates in Gay Freedom Day Parade in Bangkok, Thailand November 29, 2018. Photo: Reuters/Soe Zeya Tun
Taiwan last year became the first place in Asia to legalize same-sex marriage. Vietnam has decriminalised same-sex weddings but does not recognise unions of the same sex.
Kittinan Daramadhaj, president of Rainbow Sky Association of Thailand, said the bill essentially allows same-sex couples to marry but stops short of calling it a "marriage", which is legally defined as being between a man and woman.
"What's in a name? It's the content that matters," he told Reuters.
"'Civil partnership' shouldn't distract from the fact that it's about the legal registration of unions."
Kittinan said the bill, if passed, would "sufficiently alleviate pains and support the human rights of LGBT people".
A Thai lawmaker representing LGBT groups is pushing separately for marriage to be redefined as being between "two persons".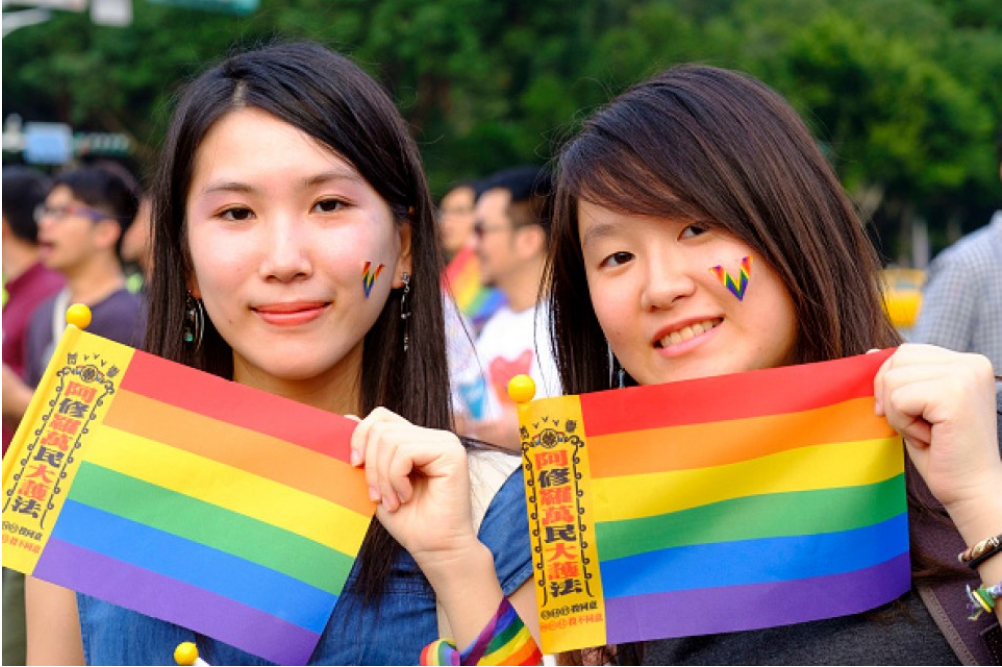 Two young women at an LGBT organized rally in Taipei hold rainbow flags in support of same sex marriage. Photo: LightRocket/Getty/Kyodo
Celebrating Chiang Mai Pride 2020. Video: Bangkok Post
Under the civil partnership bill:
1. The term 'partner' will define two persons of the same sex at birth;
2. Courts with jurisdiction over juvenile and family cases have the power to consider and adjudicate on the civil partnership bill;
3. Both parties must mutually agree to register the partnership, be over 17 of age, either both parties or one party must have Thai nationality;
4. In case partners seeking registration are below the age of 17, they must obtain written consent of parents, adoptee, guardian or court first;
5. Both partners will have the same rights as heterosexual couples as per the Criminal Procedure Code;
6. Partners will have equal rights to jointly owned private property and assets;
7. Same-sex couples will have the right to adopt children provided the decision is mutually agreed upon;
8. When one partner dies, the other will have the same rights and duties as heterosexual couples as provided in the Civil and Commercial Code on Heritage;
9. Provisions in the Civil and Commercial Code on spouses, families and adopted children will also apply to same-sex couples.
The amendments to the Civil and Commercial Code were as follows:
1. No man or woman is allowed to marry if they already have a spouse or partner;
2. One partner's sexual tendency can be used as a reason to file for divorce;
3. New specifications on alimony if the recipient's income or partnership status changes.
(Source: The Nation/Asia News Network)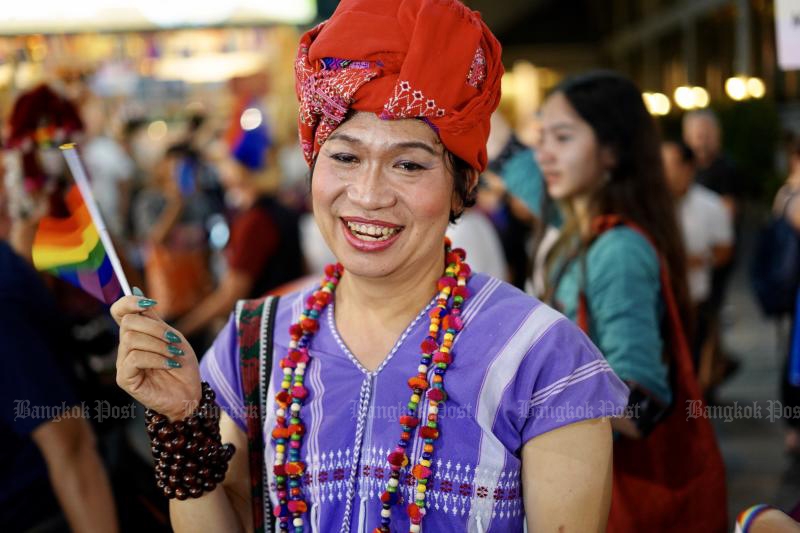 People attend the Chiang Mai Pride event in Chiang Mai on Feb 22, 2020 to promote LGBT rights and raise public awareness of the issue. Photo: Bangkok Post/Melalin Mahavongtrakul
Reuters, The Star, ANN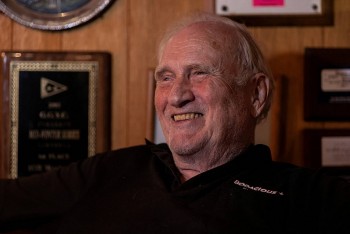 World
Alain Aspect, John F. Clauser, and Anton Zeilinger have won this year's Nobel Prize in physics for their work in quantum mechanics, Sweden's Karolinska Institute announced on Tuesday.