Vietnam police officers detached to the UK from cooperating in anti - human trafficking
For the first time, two Vietnamese police officers will be sent to work in Scotland, the UK to cooperate in preventing and combating human trafficking.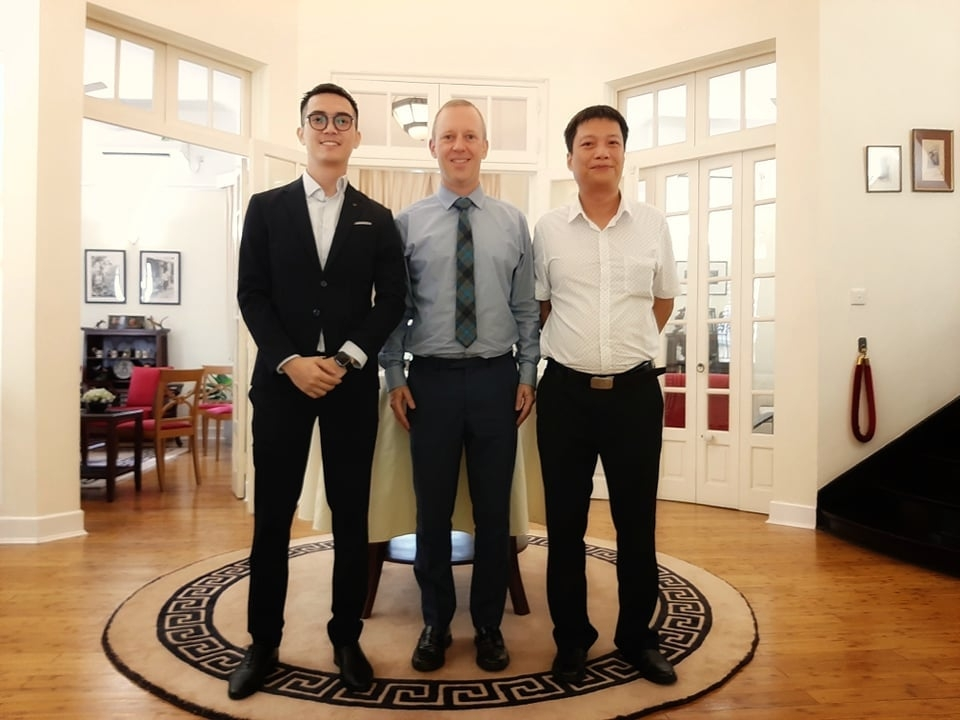 Photo: VNT
Two Vietnamese police officers, Nguyen Hoang Hiep and Nguyen Xuan Duy, will be present in Glasgow (the UK) to work with colleagues of the Scottish Police Department from October 2, 2020 to April 2, 2021.
This detached assignment is the result of the cooperation between the UK and the Vietnamese Ministry of Public Security over the past 18 months in the field of preventing and combating human trafficking.
Human trafficking is a global problem requiring close coordination between countries to work towards alleviating it.
On November 21, 2018, in London, Minister of Public Security To Lam and Minister of the UK Home Secretary Sajid Javid signed a Memorandum of Understanding between the Government of the Socialist Republic of Vietnam and the Government of the United Kingdom and Northern Ireland on anti-human trafficking cooperation.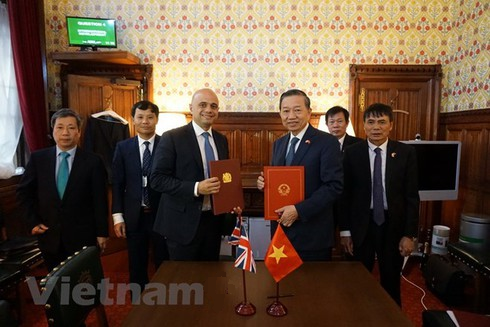 Vietnamese Minister of Public Security Sen. Lt. Gen. To Lam and UK Home Secretary Sajid Javid. Photo: VNplus
The two sides agreed to annually maintain and deploy delegation exchanges at all levels to exchange and share working experience and professional information in the fields of anti - human trafficking, such as: information sharing, investigation of cases, lines, criminal gangs, arresting objects and handing over and rescuing, protecting and repatriating trafficked victims; especially in the fight against organised and trans-nation crimes, criminals using high technology, financial crime, banking, money laundering and preventing illegal immigration .
The two sides will promote the development, negotiation and early completion of procedures to sign the Crime Extradition Agreement and other cooperation documents, creating a legal corridor for bilateral cooperation activities between the two ministries.
VNT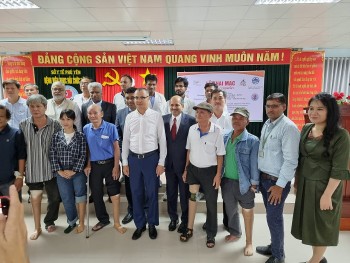 Friendship
This is the 5th time the Jaipur Foot Artificial Limb Fitment Camp has been held in Vietnam since 2018 by the Indian Ministry of Foreign Affairs, Indian agencies and organizations.