The Girl Who Takes Care of 29 Cats and Dogs
"I'm 29 years old this year, besides dogs and debt, I'm still empty-handed" is how Ngoc Hanh describes herself. She is a baker at a small bakery in Bien Hoa (Dong Nai). Currently, she is raising 10 cats and 14 dogs at home and supporting 5 more outside.
Borrow money to rescue cats and dogs
When talking about the cats and dogs that she is taking care of, Ngoc Hanh (nicknamed Na) always affectionately calls them her "little children."
Most of these cats and dogs wander or are abused and abandoned by their owners and when they reach Na, they are in a very sick or even near-death state. Therefore, she has to spend a large amount of money every month to take care of them and treat them.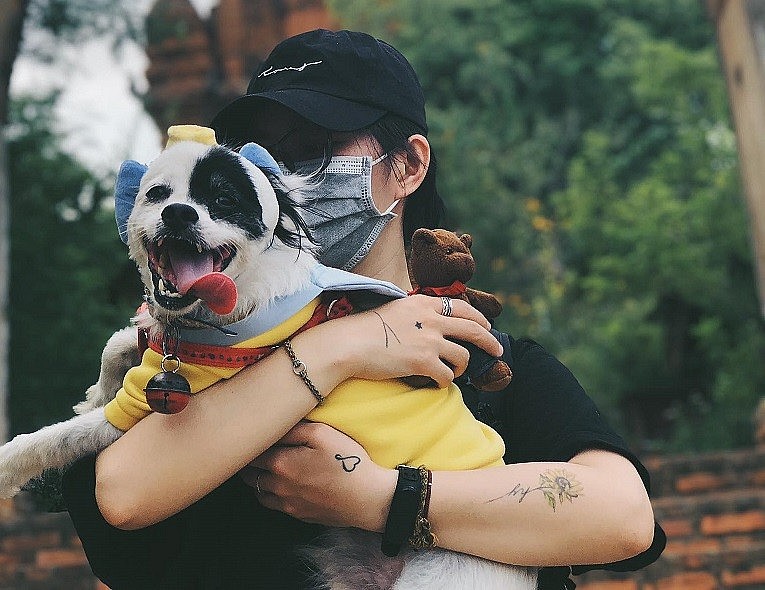 Photo: phunuvietnam.vn
One of the pets that Na has just saved is MiNa, last month the medicine for MiNa was more than USD 83, the total veterinary bill was more than USD 209. She confided: "Their medicine is very expensive, even more expensive mine. People often laugh at me because my salary is low but I rescue dogs but I eat less and shop less. Also, I'm lucky to meet a caring vet who supports a small part of my veterinary bill every month and help me save many "children". To cover the rest, I go to work to earn money and borrow some more to treat the children."
Maybe for many people, Na's act of borrowing money to save cats and dogs is quite confusing, even she is called crazy by everyone around her. Na was advised to apply for funding to make it less difficult and save more animals. However, after thinking carefully, Na still decided to live on her own, no matter how much she saved because "in life, no one can be sure that they will still be kind in the future".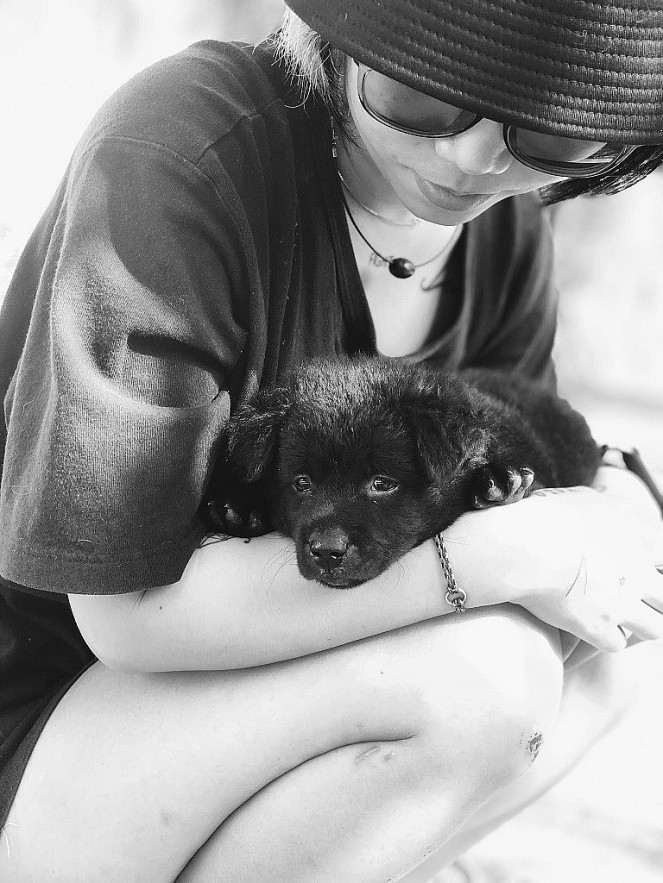 Photo: phunuvietnam.vn
Touching stories
It is known that Na started adopting her first dog 11 years ago. After all this time, each "child" that Na adopted has a long story filled with pain, happiness and other emotions.
MiNa - the cat that Na is dedicated to curing is also one of them. MiNa strayed into her acquaintance's house to find food, when discovered she was in a very bad condition. The cat was nothing more than a skeleton lying on the floor, unable to stand up on her own. She could not eat or drink and her cry was weak.
Fortunately, the efforts of Na have saved MiNa.
"The cat stated to get up and walk instead of lying in one place all day, it could lie down comfortably when sleeping instead of curling up alone. And most of all, MiNa now receives love, comforts every time she sleeps and warm hugs every time she wakes up."
Na's most painful and regretful story is about a dog named Straw. She met Straw in Da Lat, at that time, Rom had cancer, metastasis, and was carrying stinky tumors. This caused the owner of Straw to leave the dog on the street. It had to lie in the dumpster. After convincing the owner of Straw, Na took the small dog for emergency surgery. She then continued to take the "baby" to Ho Chi Minh City for treatment and promised Straw that she would bring the it back to Da Lat.
However, the doctors refused to treat him because Straw had no chance to live anymore.
"A few days later, receiving too much influence from everyone and having to choose between letting Straw live in pain or euthanasia, I agreed to sign the death certificate. At that time, I simply thought I didn't want Straw to suffer anymore so I let my tiny handwriting take away Straw's right to life" - Na was unable to fulfill her promise to Straw.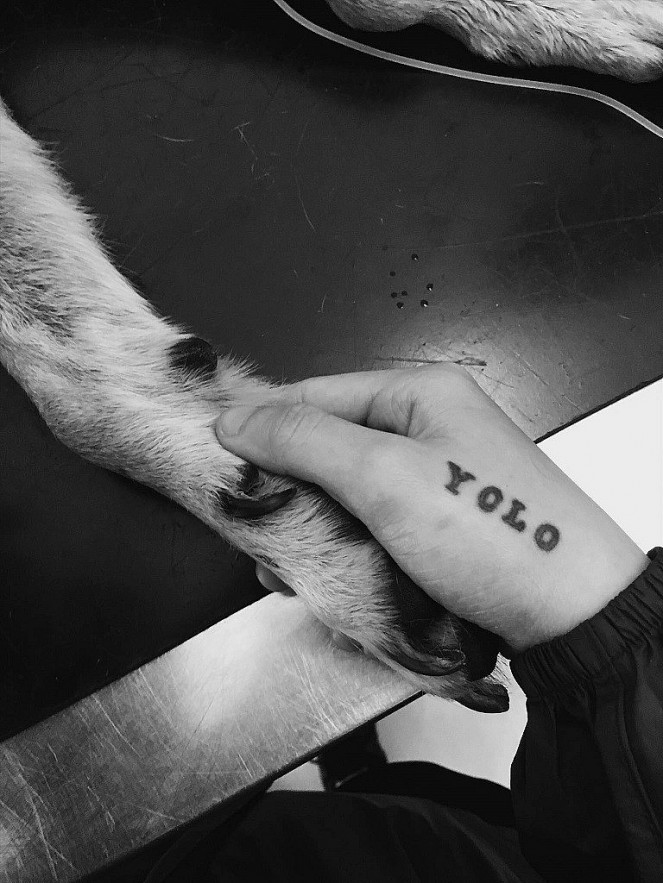 Photo: phunuvietnam.vn
"If you have a dog or cat, you must be responsible for it"
If Na tries to give life, to bring a better life to the unfortunate dog and cat, on the contrary, she also receives a lot of things from her 4-legged friends. That is a lesson of responsibility, a way to take care of a life, and is Na's only living motivation up to the present time.
"Straw changed my whole perception of everything, taught me what regret is. Back then I told my story to my sister who works as a veterinarian. She said: 'You were wrong, the animal or even trees have the right to live. Why didn't you try to save it but take away its right to live?' That statement made me wake up. Why didn't anyone tell me then ' Let's try to be with Straw until the end'? But I know it's still my fault Because I took over the case, I don't have enough experience or connections to ask for great support. Until now, I still think I was wrong, still blaming myself for being useless because I couldn't do anything for Straw "- Na said.
Xu - the first dog that Na adopted taught her how to care for a life: "It's a bit funny, but it can be said that Xu is my teacher. People only teach me lessons. about pain, but my good and kind things are taught to me by my pets".
Above all, Na is still trying every minute to save the lives of unfortunate dogs and cats. She also hopes that their stories can change people's views about animals, about dogs and cats, about what they have raised, they need to be responsible for them.
Seven Cutest Pet Cafés in Vietnam

All pet lovers definitely should visit the following beautiful pet cafés in Ho Chi Minh City, Hanoi, and Da Lat to play with super adorable ...