It's a dog's life: crazy canine travels across Vietnam's southern beaches
In the summer of 2020, a Samoyed dog traveled with his owner to across the beaches of southern Vietnam, including Vung Tau, Phu Quoc and Mui Ne.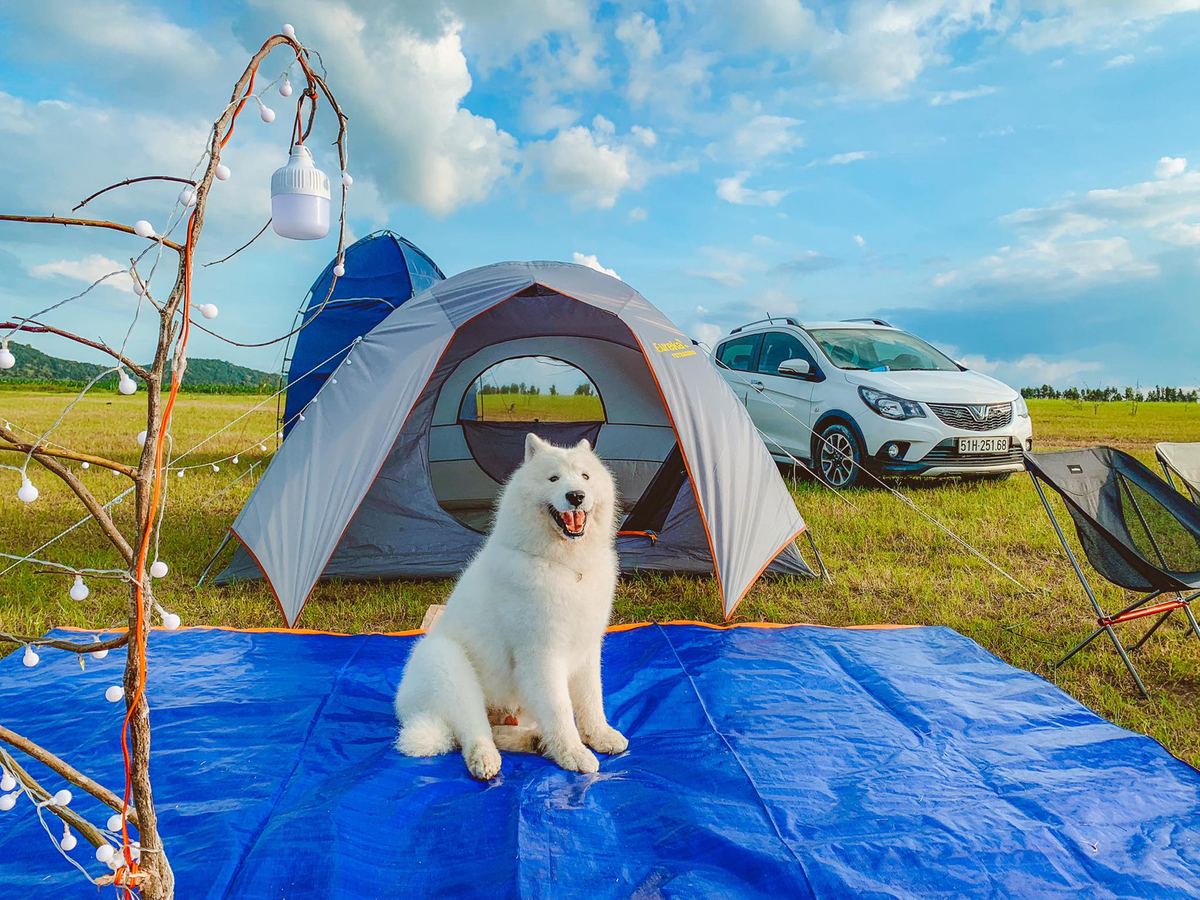 Photo: VnExpress
Co is a 6-year-old Samoyed breed with snowy white fur. When his is not hitting the beaches, he lives with his owner Tran Ngoc Bao Tran in District 10 of southern Vietnam's Ho Chi Minh City. Traveling with Co has always been Tran's desire. In 2018 when her job was stable and she had more time, she decided to buy a car so she could go anywhere with she wanted with her pet.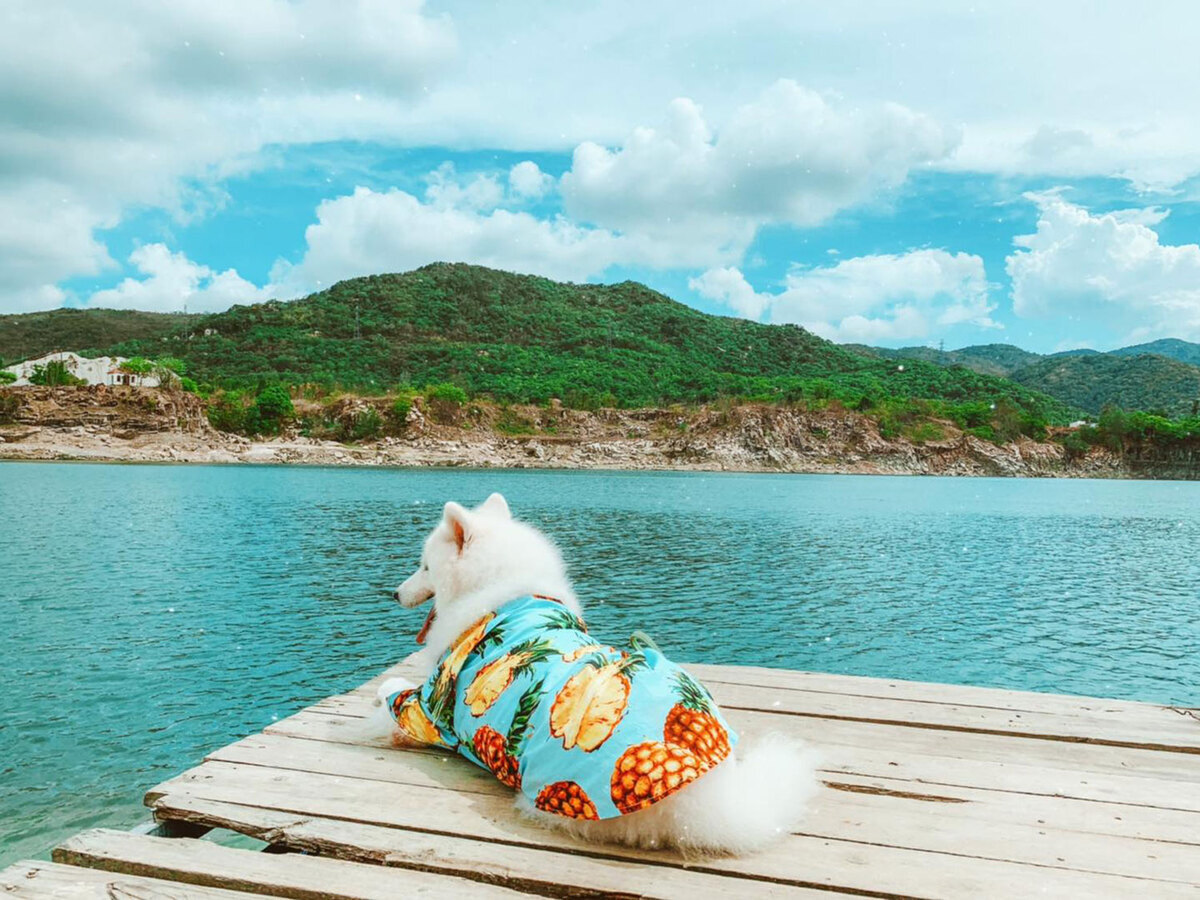 Co loves the newest fashions.Photo: VnExpress
In July this year, Co and Tran took a 2-day trip to Vung Tau and stopped to take photos at Da Xanh lake on the way. With it's Turquoise lake and white clouds floating overhead, it is truly stunning. The dog certainly thought so.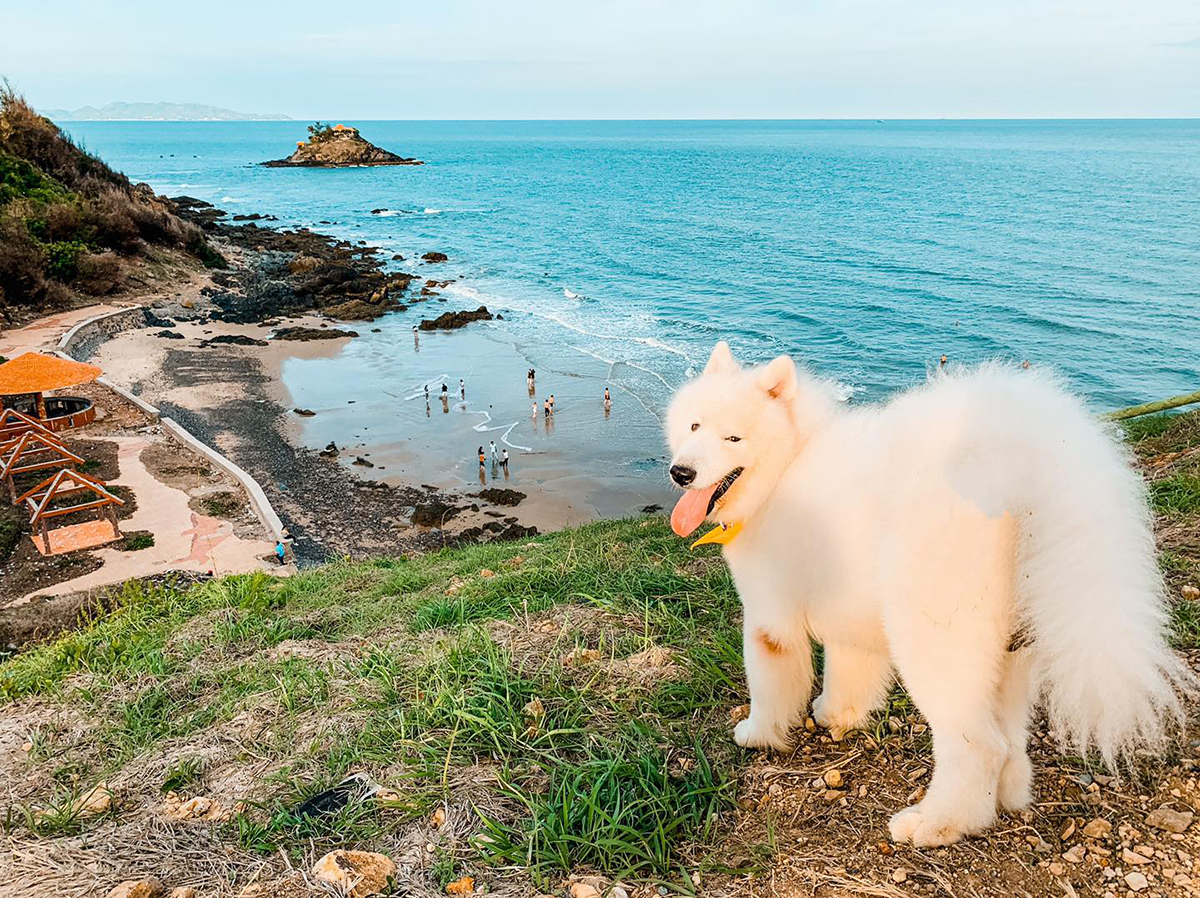 Co takes in the view. Photo: VnExpress
Heading to Vung Tau, Co and Tran stopped off to watch the sunset at Bai Sau, near Nghinh Phong cape, a great place to to enjoy the sea breeze in the afternoon. From above, Hon Ba can be seen looming in the middle of the clear blue sea.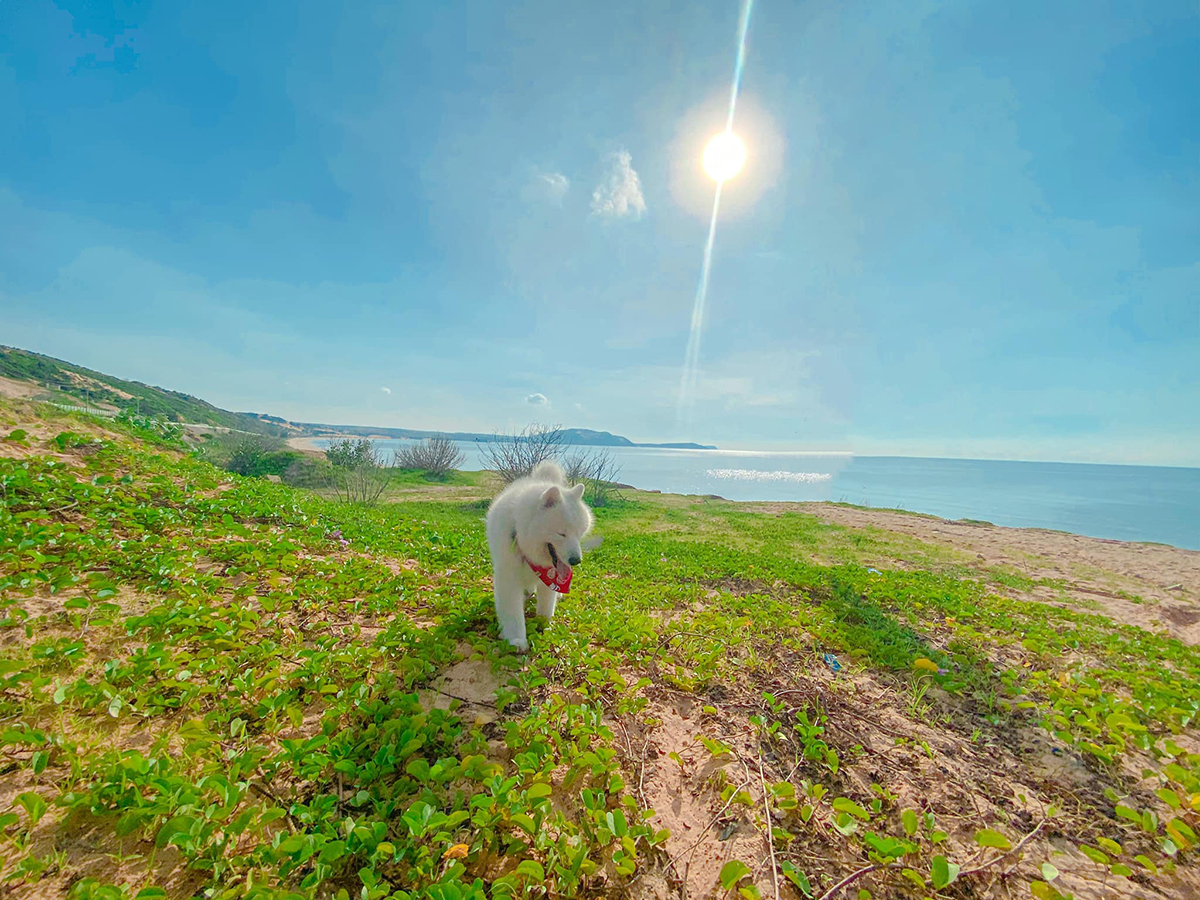 Photo: VnExpress
In mid-July, Bao Tran continued with her pet dog to go to the beach for the second time to "escape from the sun" in Saigon. The destination was Mui Ne in Phan Thiet, Binh Thuan. Co had a bittersweet experience here, falling head first into the sand when he was chasing a dog playing in the distance.
Co playing it cool. Photo: VnExpress
Tran also rented a jeep to take her 4-legged friend to watch the sunrise and visit Bau Trang. "It was the first time Co played in the sand, but as a snow dog, Co easily gets tired when traveling to hot areas, I always have to prepare water for Co," Tran said.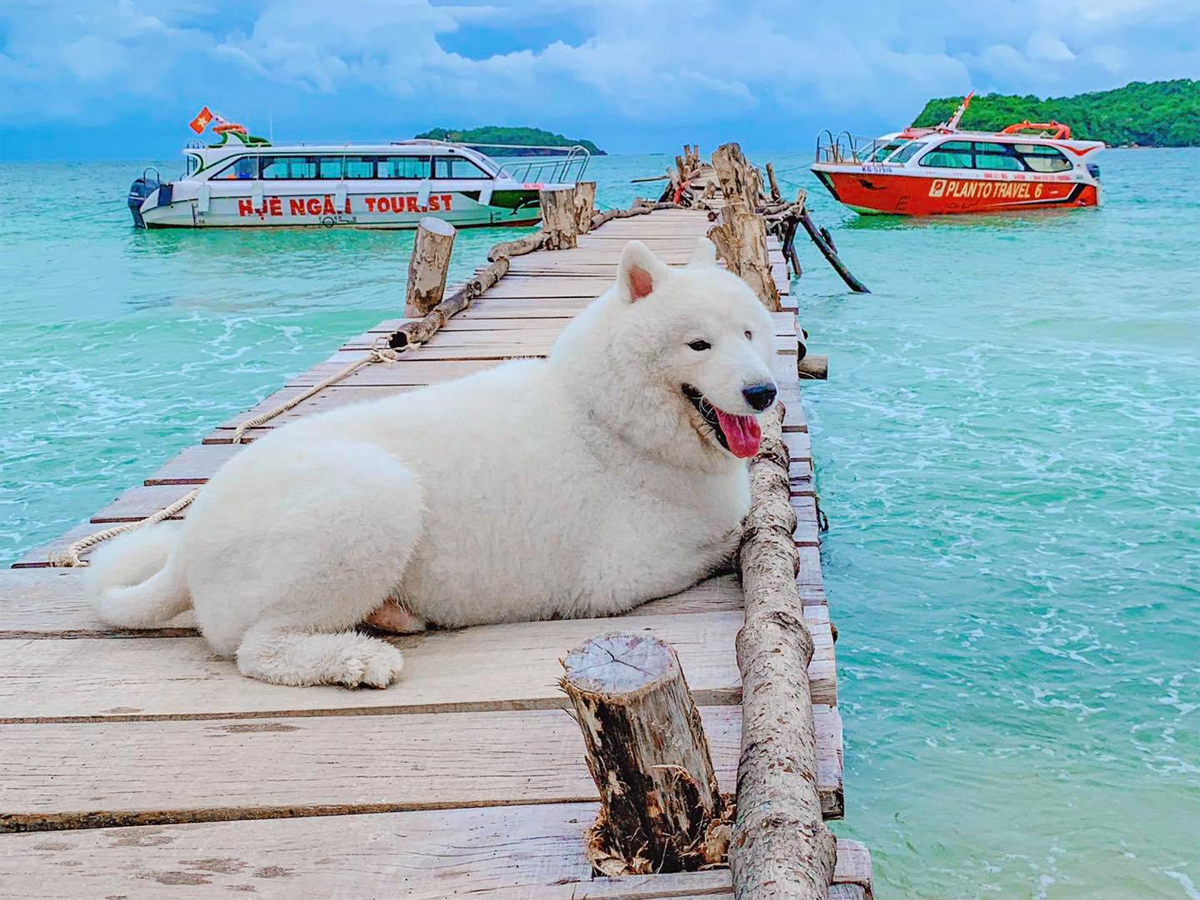 Photo: VnExpress
Thanks to Co's companionship, every trip of Bao Tran is full of joy. The hardest thing for her is finding places and shops that allow animals. Tran also has often put the dog on a leash and watch Co every time he goes out, but seeing the dog happy makes it all worth it.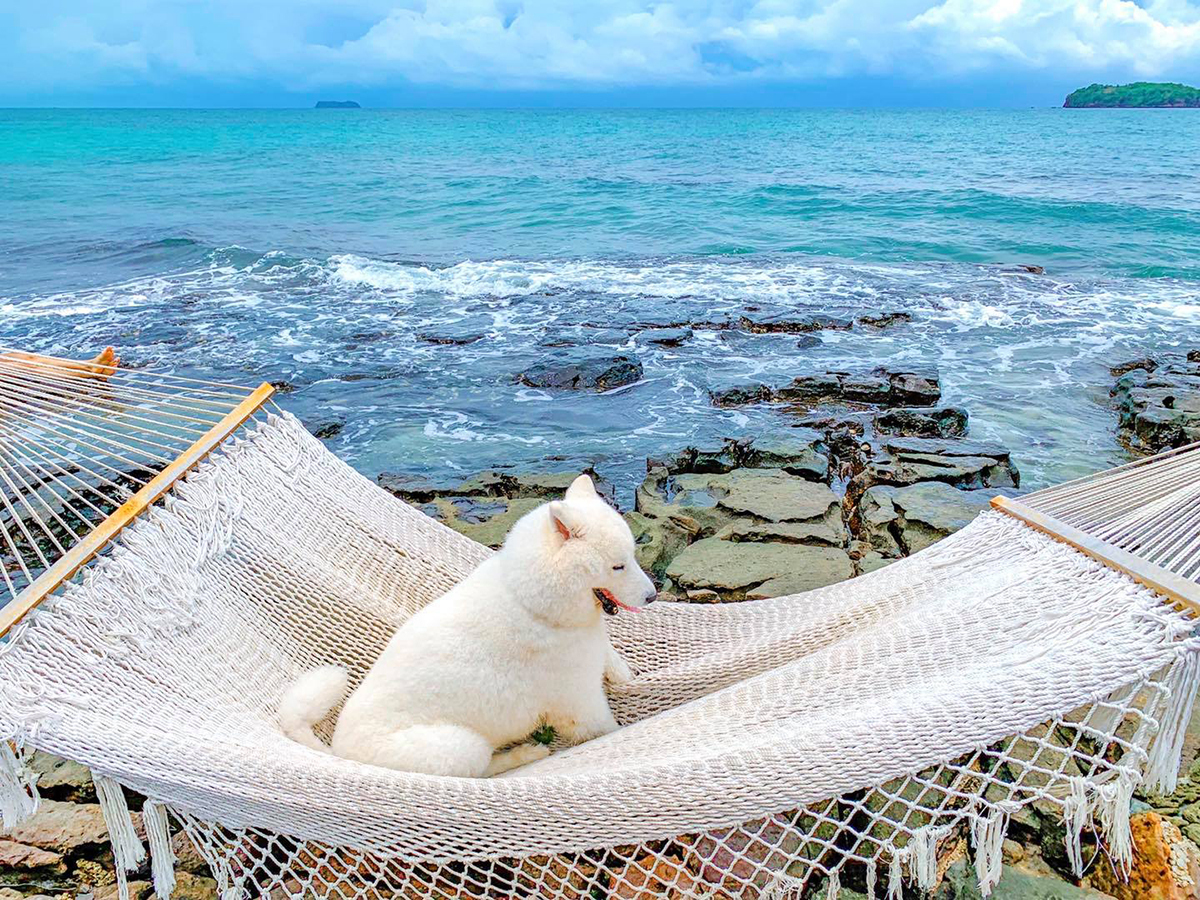 Photo: VnExpress
In August, Co and Tran set out to Phu Quoc pearl island. The journey lasted five days with many memorable experiences such as: watching the sunrise at Bai Sao, hunting starfish in Rach Vem, canoeing to the famous islands of Phu Quoc, as well as swimming, surfing and visiting teethe night market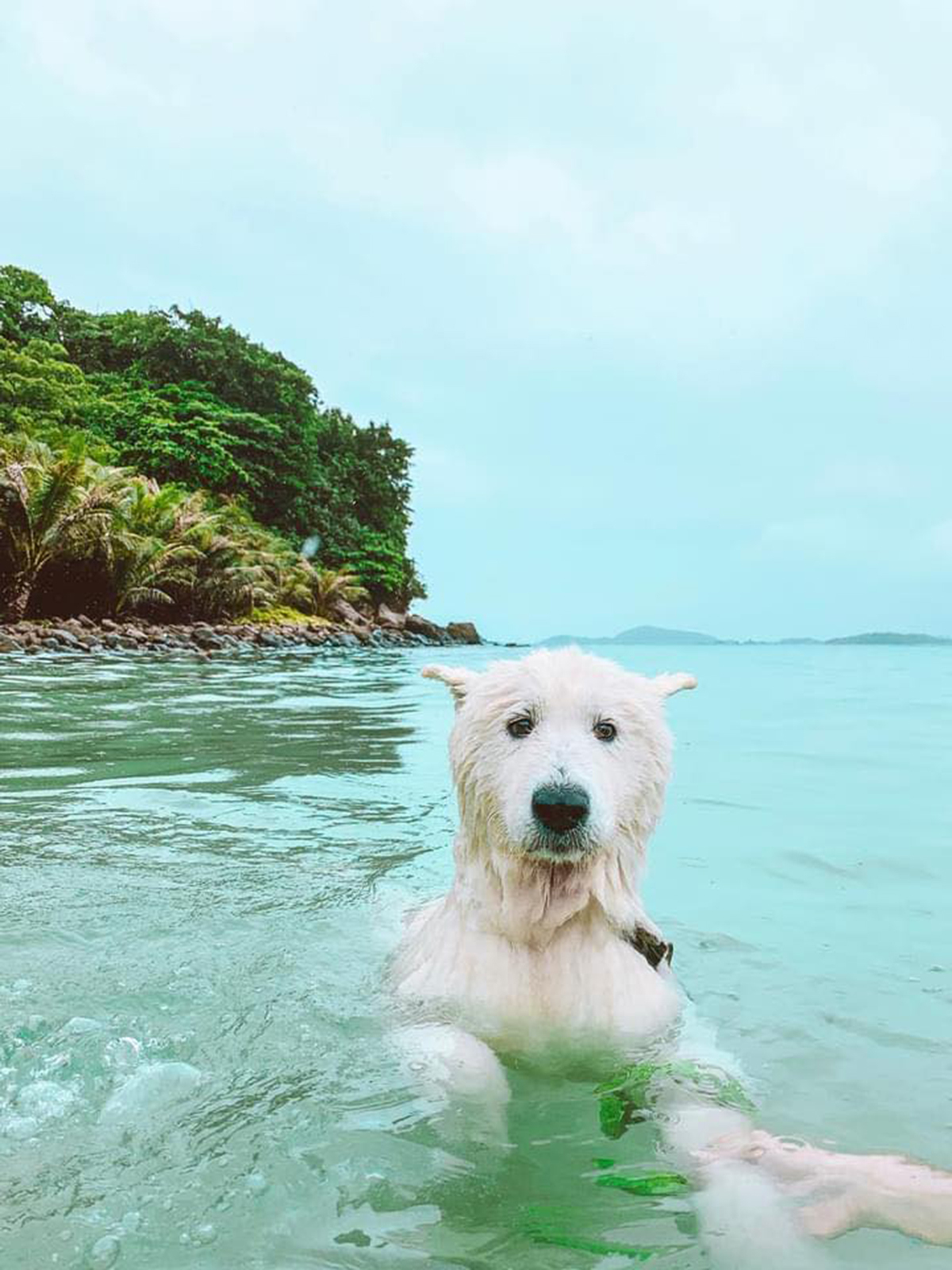 Doggy paddle. Photo: VnExpress
Co was allowed to swim in Hon May Rut by her owner. "This dog knows how to swim, but he is still very tense when he goes into the water, I pull him away and he swims back to the shore. For Co, if the water doesn't touch his feet, it's like a deep pit of death," Tran said.
Photo: VnExpress
At the bar next to the beach, Co sat waiting for the afternoon to ebb away. In the distance, the red sun casts a romantic orange light.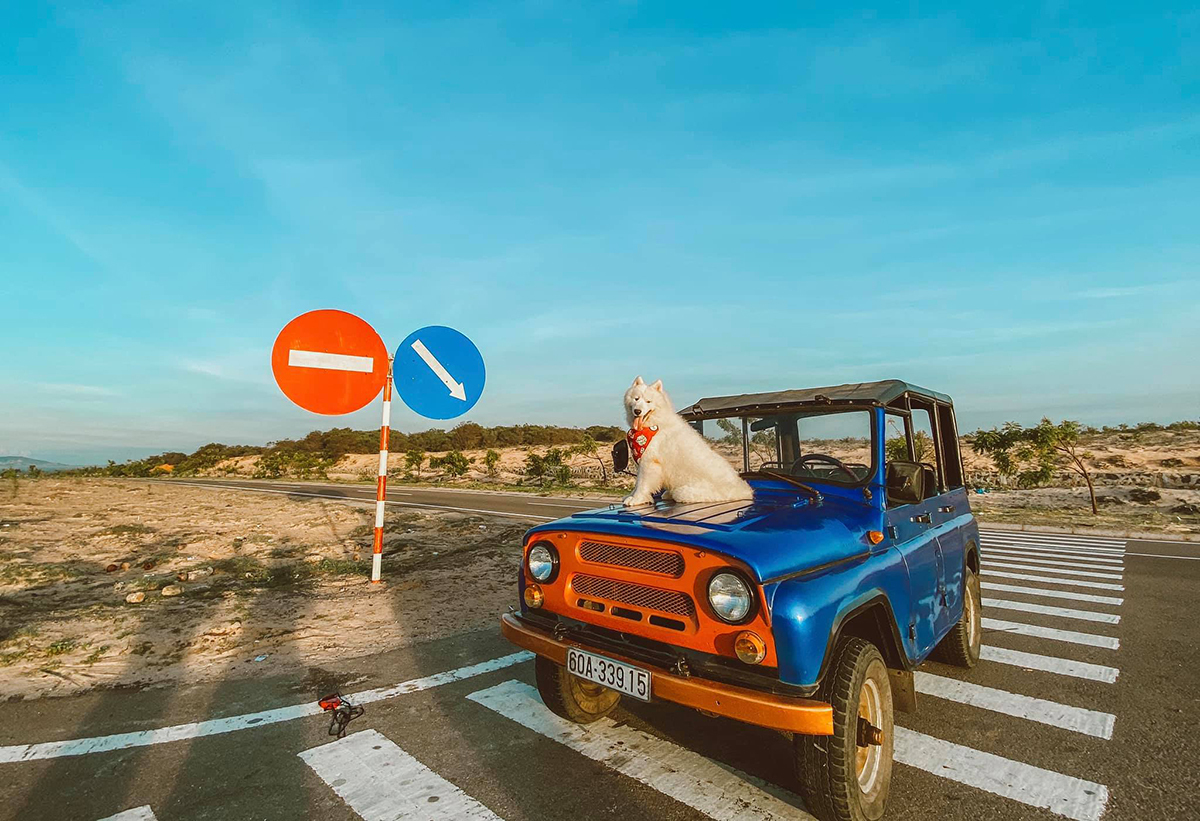 Photo: VnExpress
The dream as well as the plan that Tran has always cherished is being able to travel with Co across Vietnam from South to North. She wants to accompany her 4-legged friend to more places, especially the central and northern province. But fo now they must wait until the pandemic is under control.
| | |
| --- | --- |
| | From the far northern province of Ha Giang to bustling Ho Chi Minh City in the south, each region has its own unique way of ... |