The Long Way Home: Overseas Vietnamese in the Pandemic
Increased airfare has made travel back to the homeland more difficult, making many overseas Vietnamese make tough decisions.
Tam and his wife decided to spend $10,000 they had saved in two years stuck in the US to buy flight tickets returning home. They were going to use the money on renovating their house and their son's grave.
Nguyen Van Tam and his wife, both 67 years old, from Thua Thien Hue, went to the US to visit their daughter after Tet 2020 for a month. However, the trip has unexpectedly lasted for two years because of Covid-19.
"Living with my family, but my parents are sad every day, sometimes, they cry. I try to find a way to send them back home," shared Van Nguyen, 29, Tam's daughter.
"I can't count how many times I have asked the ticket agent from May 2020 to now. They always sell $4,000-5,000 for a ticket, how could I get such amount of money?" Van lamented.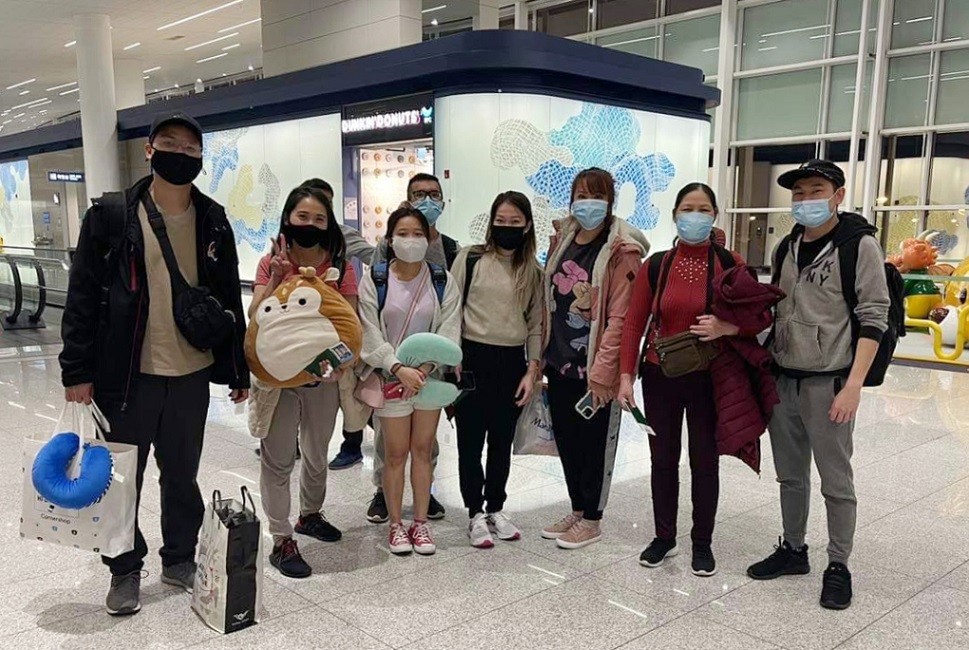 A group of Vietnamese people from Canada and the US at a Korean airport. They returned home via Cambodia and had completed the quarantine period on Dec.12. Photo: VnExpress
Van works as a manicurist in California, earning about $4,000 per month. She has to take care of six people. Her parents do not get on well with her husband in the past few months, so she rented a new house to live in separately, which makes her life more difficult.
Tam and his wife waited for the reopening of commercial flights, but they were disappointed. They had a chance to register for a charter flight as the Vietnamese consulate sent them an inform letter at the end of 2020, but the ticket price is $4,000 per person. Once again the old couple calmed themselves down, waiting for good news from Vietnam.
"Recently, my parents decided to go back, whatever the price is," Van said.
Tam and his wife did the part-time job and saved $10,000 in two years in the US. They planned to spend this amount of money to renovate their house, their son's grave, and meet a dentist. "But when we saw our daughter struggling to support her husband and children and two of us, we abandoned all plans," said Tam.
Last weekend, Van saw a video on YouTube on how to return to Vietnam via Cambodia. According to the instructions, she joined a group with more than 10,000 members and learned that since Cambodia reopened flights with ASEAN countries, thousands of Vietnamese have returned home via this country. She almost stayed awake reading all the articles and contacted many people to know more information for the last two nights.
At the same time, she read the information that the Vietnamese government plans to reopen international commercial flights. However, her parents wanted to return as soon as possible, so she decided to let them go to Cambodia. The total price for the tickets, insurance, and quarantine fee is only about $3,000 for both people. "This helps my parents save a lot of money," she shared.
According to the State Committee on Overseas Vietnamese, Ministry of Foreign Affairs, about 5.3 million Vietnamese live and work in 130 countries and territories. Vietnam stopped all commercial flights from the end of March 2020 to control the Covid-19 pandemic. Thousands of Vietnamese have been stranded abroad since then.
On December 10, the government agreed to resume international flights to areas that have handled Covid-19 well, including Beijing/Guangzhou, Tokyo, Seoul, Taipei (Taiwan, China), Bangkok, Singapore, Vientiane, Phnom Penh, San Francisco/Los Angeles, starting from January 1, 2022.
Deputy Health Minister Do Xuan Tuyen said that many Vietnamese workers whose contracts have expired, students, and businessmen stuck abroad wish to travel back home country. The reopening of the international flight will also create favourable conditions for foreign investors and experts to enter Vietnam.
Deputy Prime Minister Pham Binh Minh emphasized that reopening international commercial flights "is necessary for the new normal, especially in the context of high travel demand at the end of the year".
Van Giang, 35 years old, from Hai Phong, working in Slovakia, saw a ray of hope that she could return home via Cambodia after reading the information. However, she has not been vaccinated, so she cannot enter the country. Giang had to cancel the ticket and pay the cancellation fee of 200. "What a pity! The ticket price is less than 800", she said.
Van Giang went to work in this Eastern European country in October 2019, and her husband followed her three months later. The Covid-19 pandemic takes the couple on a rough ride. Her husband's work papers could not be processed, therefore, he could not work until early this month, he got an offer to work for a bakery. Giang had to take a break for a few months because she could not handle the heavy work in the car factory. She is working in a gift wrapping company now.
The couple cut their spending to adapt to the situation. "Then I found out I am pregnant, life becomes more difficult" Giang, now in her seventh month of pregnancy, shared.
Giang feels stressed when thinking of her staying at home with her baby for a year when everyone is going to work. Currently, it costs her 50 per hour to hire an interpreter for a prenatal care appointment. "I can not imagine what happen if my child gets sick", said Giang.
She has been researching flights since June, but the ticket on a rescue flight or a charter flight costs two to three times her income. One of her Vietnamese friends once got cheated when bought a flight ticket and lost 3,000.
Last week, I knew that many people had successfully returned home via Cambodia. The passengers have to transit and change the means of transportation several times. Although that is difficult for a seven-month pregnant woman, Giang still booked the tickets immediately. Giang was crushed when she is not qualified to be on the plane. "I'm sad and worried. I can not sleep well all week," she shared.
When the international commercial flights reopen, and a full vaccination certificate is not required, Giang has a chance to return home for 2,500. Returning home means having loved ones around, and she will not have to be worried anymore.
The way home for Nguyen Hong Quang, 26 years old, a Ph.D. student in Physics at Iowa State University (USA) was equally daunting. After two years of waiting for a flight and five abandoned plans on reopening the international flights, he gets frustrated.
After reading the news that Cambodia had reopened flights, Quang planned to return to Vietnam. "Going back by charter flights costs hundreds of millions Vietnam Dong, a few people can afford it. Therefore, I have to go to Cambodia", Quang said.
The total cost for a flight ticket, insurance, and seven-day quarantine in Tay Ninh is about VND 40 million (US$1,739), according to Quang, it is only half the price of a charter flight. He took a flight from Iowa, transited to Korea and then went to Cambodia. It took him 27 hours in total. It is more convenient to travel around Cambodia as this country is in the ASEAN region with a lot of Vietnamese people are living here.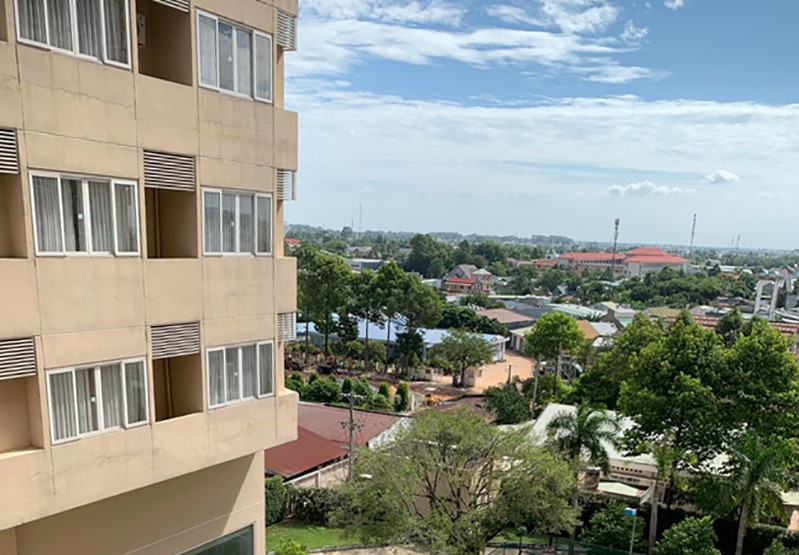 The hotel in Tay Ninh where Hong Quang stayed in quarantine period on Dec. 10. Photo: VnExpress
Tam's flight will take off in the next few days. Van prepared all the paperwork for her parents. She also connects to people who booked the same flight to support her parents as they do not know English. "Everything seems to be okay, but I can not stop worrying until my parents are safe at quarantine place in Vietnam," she said.
Van Giang decided that she must be able to board the plane before the 36th week of pregnancy. Today, she still wraps Christmas gifts then waits for the late train to go back home after work. The train gets stuck in the snow, so she will arrive home late.
Hong Quang has had no plans after the quarantine period ends. "Being in my homeland is all that I need," he said. Quang is looking forward to the day he reunites with his wife.
Source: VnExpress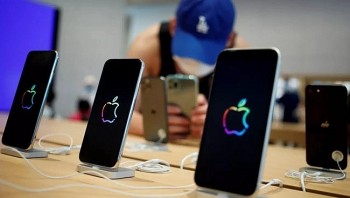 World
India exported iPhones worth $1 billion from May to September 2022, according to a Bloomberg report, but a closer look at the data shows the country is a long way from rivalling China's iPhone manufacturing chops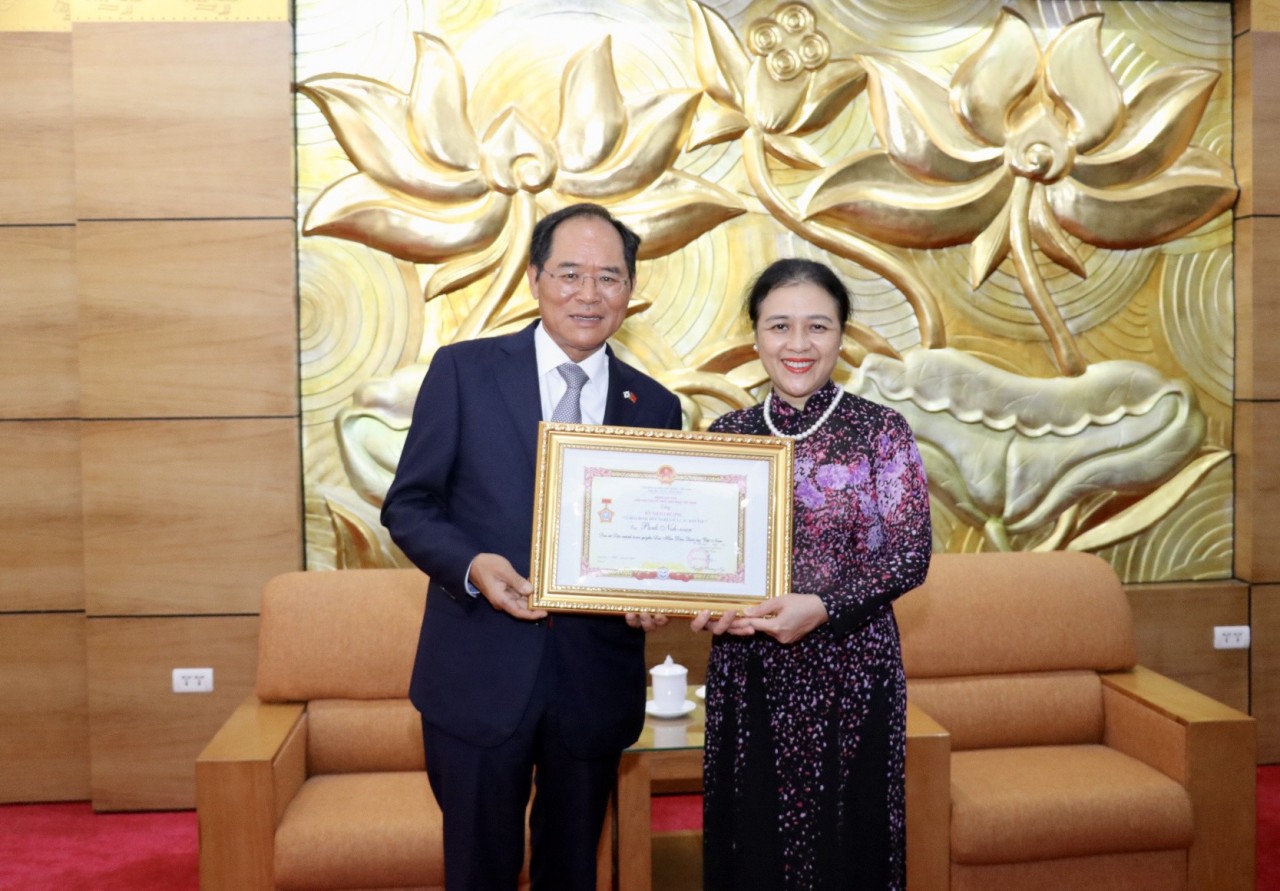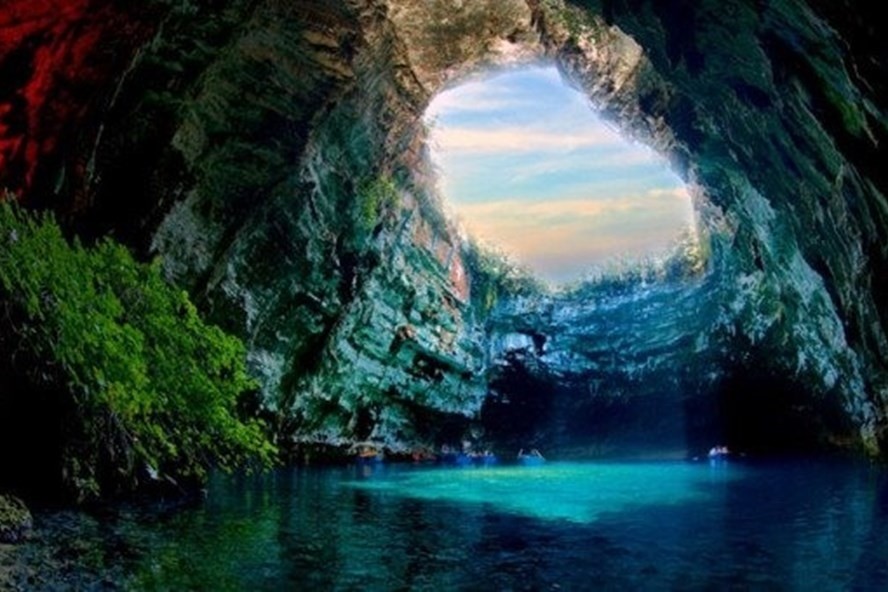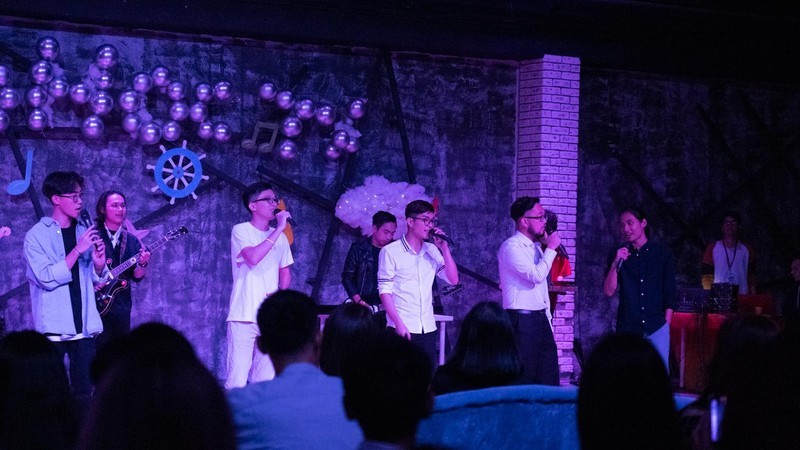 Overseas Vietnamese
In Moscow, Russia, a group of Vietnamese students named "Vietnam-Russia, Arms in Arms" organized the music night, entitled "The Journey of Youth," on September 25, to promote culture and raise funds for charity. The program attracts hundreds of Vietnamese and Russian students.
September 28, 2022 | 06:09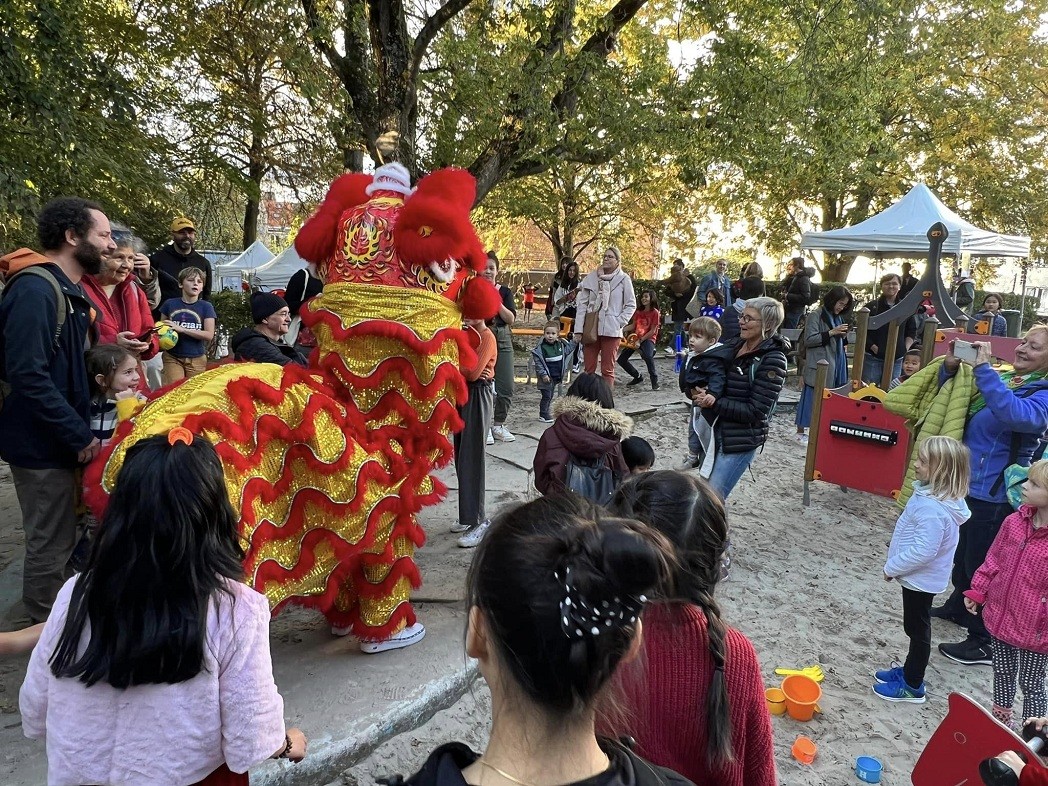 Overseas Vietnamese
Vietnamese Family Day 2022 has brought to Vietnamese families in Belgium a warm atmosphere, imbued with national culture.
September 27, 2022 | 14:46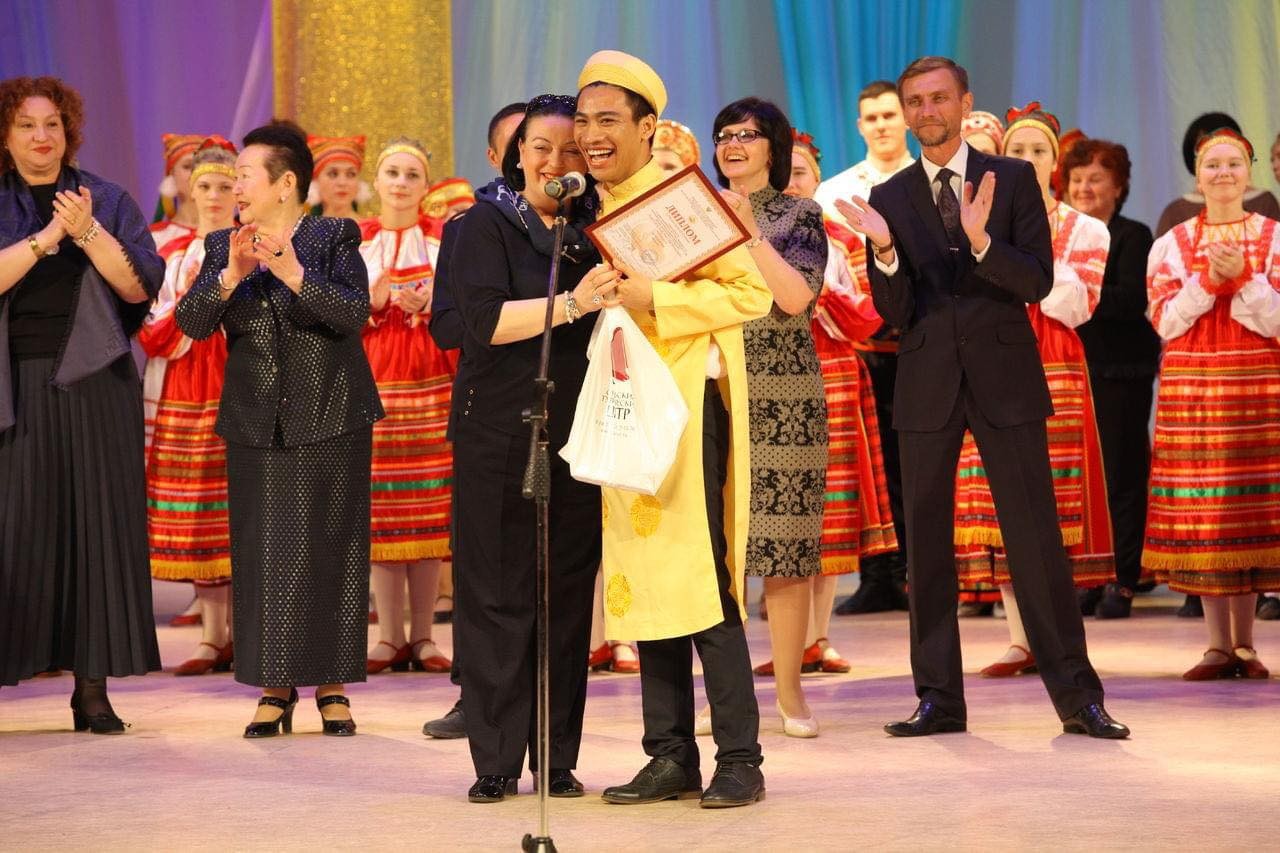 Overseas Vietnamese
In an exclusive interview with the VietnamTimes, opera singer Khac Hoa discussed his ongoing journey to bring Vietnamese elements to the Western-biased world of classical music.
September 26, 2022 | 12:17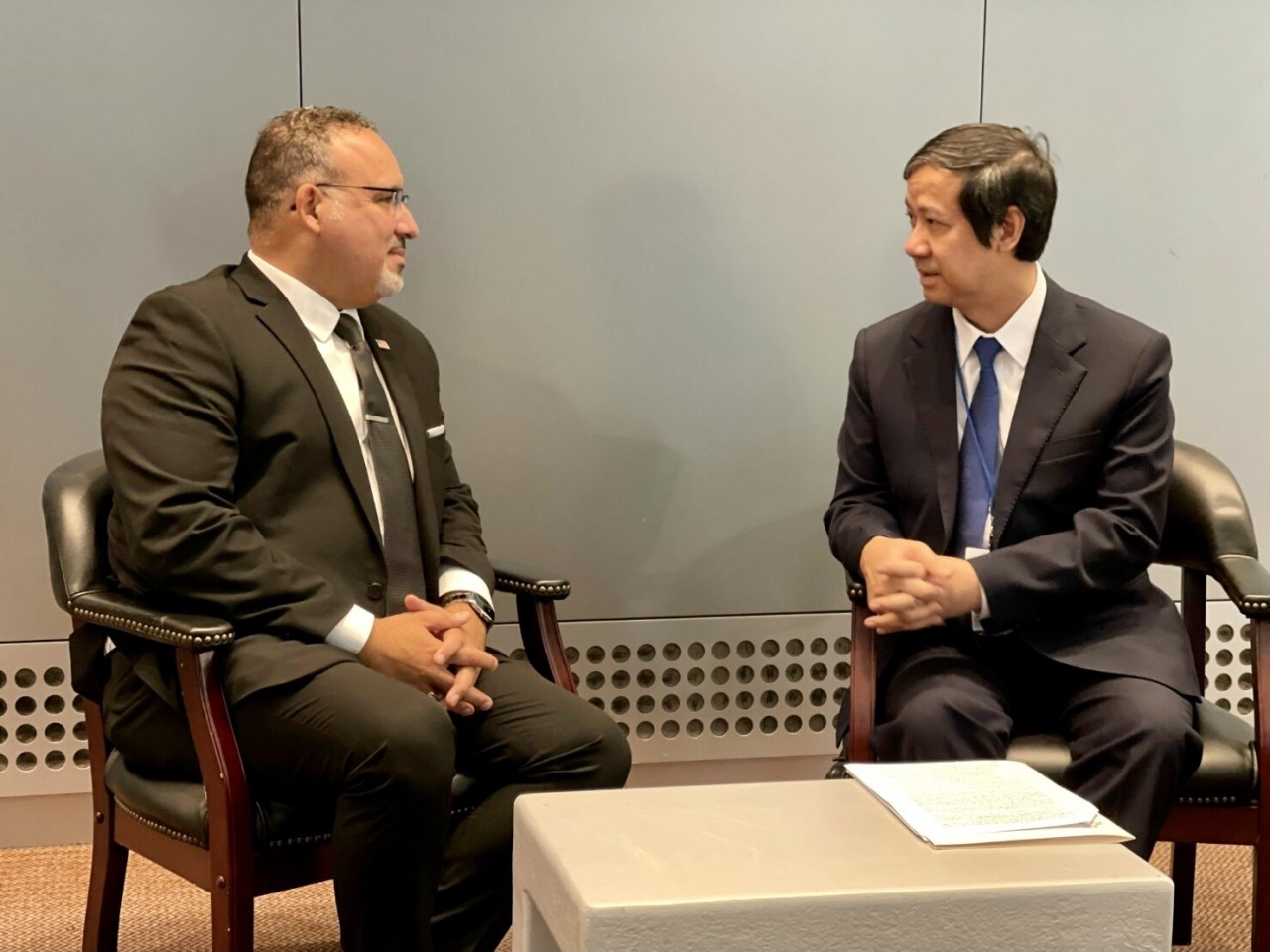 Overseas Vietnamese
Vietnam hopes the US will help the country develop general education and creating a firm foundation for the training of high quality human resources in the country.
September 26, 2022 | 12:01