Vietnam to Reopen International Flight in January 2022
The resumption of flight routes must follow the guidance of the Ministry of Health on medical measures
The Government plans to reopen regular international flights to areas, starting from Jan. 1, 2022.
The Government Office announced the Directive signed by Deputy Prime Minister Pham Binh Minh, on the evening of December 10.
Accordingly, Vietnam is implementing an adaptation strategy. The resume of international flights planned by the Ministry of Transport "is necessary and must ensure control measures for the pandemic".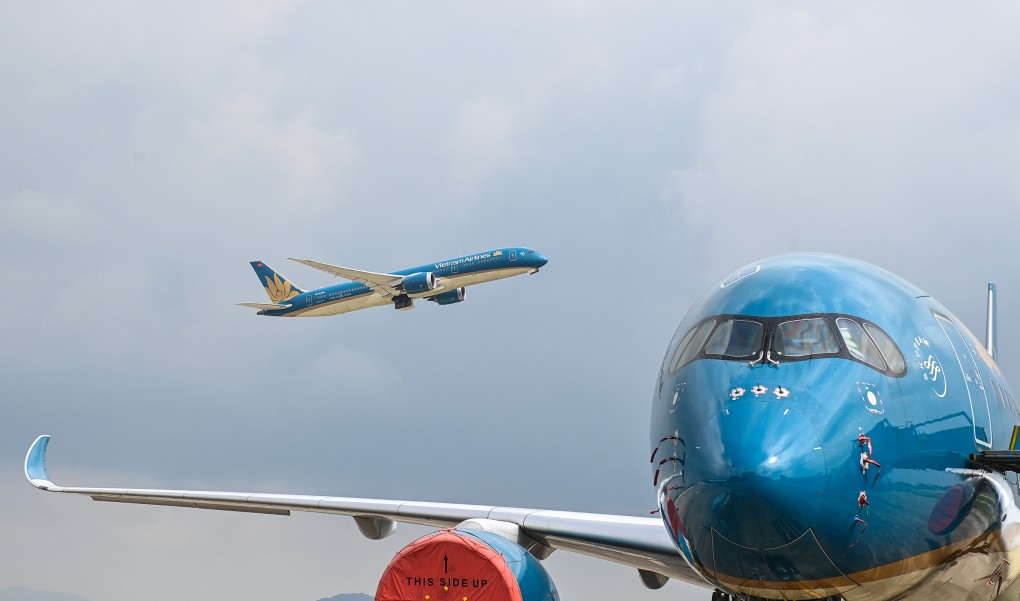 Aircraft at Noi Bai airport, October 2021. Photo: Giang Huy
This policy aims to resume international passenger travel, help aviation enterprises to overcome difficulties and support economic recovery.
This policy creates favorable conditions for Vietnamese citizens to return to their homeland on the Lunar New Year holiday.
The Deputy Prime Minister agreed to reopen international flights to areas that have handled Covid-19 well, including Beijing/Guangzhou, Tokyo, Seoul, Taipei (Taiwan, China), Bangkok, Singapore, Vientiane, Phnom Penh, San Francisco/Los Angeles.
The resume of flight routes must follow the guidance of the Ministry of Health on medical measures to prevent the pandemic, ensuring safety.
The Ministry of Health issued guidelines for people entering the country on international commercial flights based on the advice of experts, businesses, and the public.
The Ministry of Foreign Affairs will continue to coordinate with the Ministry of Health to negotiate with other countries and territories on "vaccine passports", prioritizing the areas that took part in the pilot phase.
The Ministries of Health, Public Security, Information and Communications immediately published a medical declaration software that is applicable to aviation. This will facilitate passenger health declaration, activities of aviation enterprises as well as medical monitoring, and tracing among passengers.
The Ministry of Transport will lead and guide aviation enterprises to resume international flights following the plan; promptly conduct assessments and ask for adjustments in accordance with the actual situation.
As Vietnam has a high vaccination rate, the Ministries agreed on the policy of reopening international flights at the meeting on December 9.
Source: VnExpress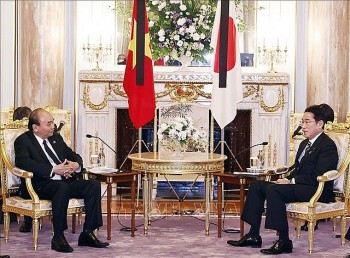 Friendship
Vietnam always treasures the extensive strategic partnership with Japan and views Japan as an important and long-term strategic partner, President Nguyen Xuan Phuc told Japanese Prime Minister Kishida Fumio in Tokyo on September 26.