Overseas Vietnamese Look Forward to Reopening International Flights
"Millions of Vietnamese people want to return home. It is necessary to allow them to come home right now to avoid crowds on the Tet holiday," explains a Vietnamese travel expert.
Millions of people want to travel to Vietnam on the Tet holiday. However, international flights have not resumed yet.
Few flights, expensive price
T.T.D has been stuck in Canada for 2 years due to the Covid-19 pandemic. He has got 2 doses of the vaccine and has been searching for a flight to Vietnam. However, the ticket price for the charter flights are expensive, about VND 50 million ($2200), not including the quarantine cost, so he is still waiting for the commercial flights.
"I know that Vietnam temporarily accepts the vaccine passports from 72 countries and territories, so when will Vietnamese people with vaccine passports be able to return to their homeland?" he asked.
"We are in Australia and many people here want to return to Vietnam. When will airlines reopen and sell tickets? According to the announcement, we have to wait until May 4 next year?", asked a participant at a recent seminar.
An authority replied that the plan to support citizens returning home is still being built, depending on the situation of the Covid-19 pandemic as well as quarantine capacity in Vietnam. Unfortunately, those abroad still have to wait for the Government's decision whether to approve the proposal of the Ministry of Transport or not. There is no official information about flights between Australia and Vietnam right now.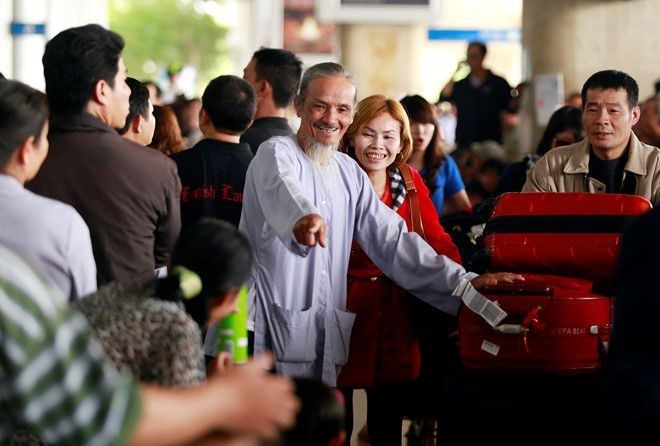 Millions of people are looking forward to returning to Vietnam on the Tet holiday. Photo: Vietnamnet
Vietnamese citizens abroad have to wait for scarce charter flights when the commercial flights have not resumed yet.
In addition, the ticket prices of charter flights are quite expensive. The total cost is up to VND 50-60 million ($2200-$2600) for a seat on flights from Japan and South Korea and more than VND 80 million ($3500) for a flight ticket from Europe.
Nguyen Quang Trung, Head of Vietnam Airlines' Development and Planning Department explained that repatriation flights must land on the airports with isolation facilities such as Nha Trang, Van Don, Da Nang airport. In addition, planes only carry passengers one way, leading to a double cost per passenger. When commercial flights reopen, there will be two-way passengers, so the ticket price will be lower.
A deep desire to return to the homeland
Many Vietnamese people abroad wish to travel back home country. Deputy Director of the Civil Aviation Authority of Vietnam, Ministry of Transport, Vo Huy Cuong, said that in the first two quarters of 2022 (on the occasion of the Lunar New Year), there is about half a million Vietnamese and overseas Vietnamese want to return to home country to visit relatives, according to data from the Ministry of Foreign Affairs.
Luong Hoai Nam, a travel and aviation expert, explained that many overseas Vietnamese want to return home because they could not return on the Tet holiday last year due to the Covid-19 pandemic.
Moreover, people still have to undergo compulsory quarantine for 7 days after arriving in Vietnam while Cambodia removes quarantine from November 15, 2021, for all passengers who are fully vaccinated, and Thailand allows fully vaccinated tourists from 63 low-risk countries to enter the country without quarantine from November 1, 2021.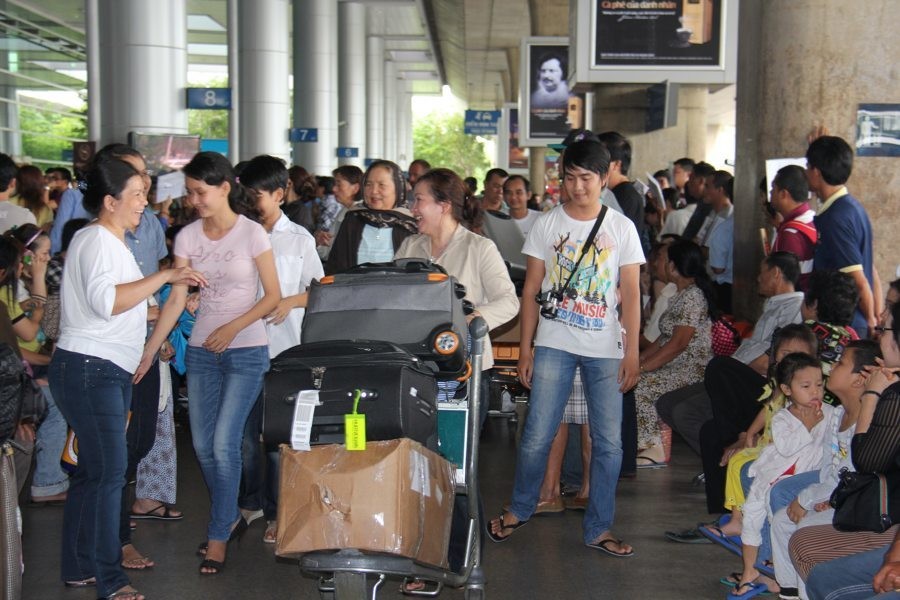 Vietnam has not resumed international flights yet. Photo: Vietnamnet
"The fact that Vietnam has not allowed Vietnamese people living abroad who are fully vaccinated to return home by commercial flights is very absurd," Luong Hoai Nam added.
According to Nam, operating charter flights this time is not appropriate. These flights are to carry Vietnamese citizens who were suddenly stranded abroad at the beginning of the pandemic. More than a year and a half has passed, and it is necessary to resume commercial international flights for those who are fully vaccinated. Millions of Vietnamese living and working abroad want to return home, especially when the Lunar New Year is coming.
Dr. Bui Doan Ne, Vice Chairman of the Vietnam Aviation Business Association, also suggested that overseas Vietnamese should be treated equally as citizens in the country. Therefore, fully vaccinated Vietnamese abroad with negative Covid-19 test results are allowed to enter Vietnam without centralized quarantine. The localities are not allowed to limit the number of Vietnamese citizens returning home.
"Millions of Vietnamese people want to return home. It is necessary to allow them to come home right now to avoid crowds on the Tet holiday", Ne suggested.
Another way for overseas Vietnamese to return home is to register the pilot program to welcome international visitors. People have to buy a package tour and return to 5 approved localities including Phu Quoc (Kien Giang), Nha Trang (Khanh Hoa), Quang Nam, Da Nang, and Quang Ninh. People have to join the 7-day tour program and then work with the travel agency to be able to carry out procedures to visit relatives. However, this pilot program allows visitors to stay only 90 days in Vietnam.
The Ministry of Transport proposed to reopen international flights from the first quarter of 2022, in 3 phases.
Phase 1, from the first quarter of 2022, passengers from China, Hong Kong, Japan, Korea, Taiwan, Thailand, Singapore, Malaysia, Laos, Cambodia, France, Germany, Russia, UK, Australia can visit Vietnam. The authorities' approval of the list of passengers is not required. There will be 4 flights/week/way. The total number of visitors is estimated at 12,000 people per week.
Phase 2, from the second quarter of 2022, passengers holding vaccine passports are not required centralized quarantine. The commercial flights will be operated based on the airlines' needs, with a frequency of 7 flights/week/way for each airline.
Phase 3, from the third quarter of 2022, the international flights will be operated based on travel demand, depending on the pandemic situation and vaccination rollout. The frequency of the flights will be decided by the airlines.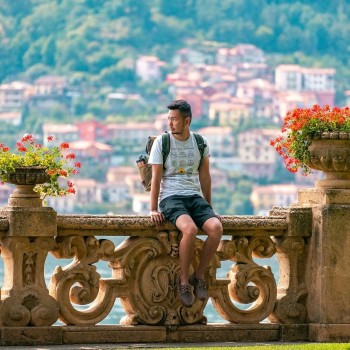 Travel
If you have the opportunity to visit Hoi An at the end of the year, these are some of the best recommendations for fun activities you can do from Peter R – a Thai travel blogger.