The Must – Visit Cities In The Central Vietnam
Vietnam is packed with historical, cultural tourism sites and beautiful, mesmerizing scenery that are waiting for tourists to explore. These bustling, charming cities in central Vietnam will give you the experience of a lifetime.
From rocky inlets to sandy lagoons, the central coast of Vietnam is perhaps the most striking portion of this beautiful nation. This is an area of great cultural and historical significance, home to fascinating cities both well-traveled and hardly yet explored, according to The Culture Trip.
1. Danang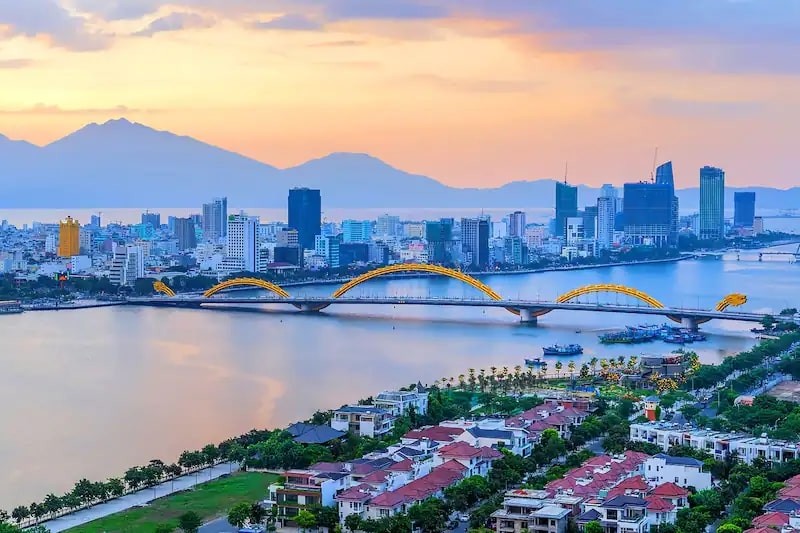 Photo: Hotels
Surrounded by sandy beaches and located near the Buddhist pagodas and caves of the Marble Mountains, the once small town of Da Nang is a growing, bustling port city lying halfway between Hanoi in the north and Ho Chi Minh City (formerly Saigon) in the south.
As the third-largest city in Vietnam, Da Nang is a great place to visit in its own right and not just as a stopping point to nearby attractions such as Hue Imperial City, Hoi An Ancient Town, My Son Sanctuary, and Phong Nha – Ke Bang National Park. Despite its large urban population, Da Nang life runs at a slightly slower tempo than frenetic Hanoi or Ho Chi Minh City. Perhaps it's the isolated beaches that invite quiet meditation, the friendly people, or the lighter traffic on the streets; whatever it is that makes Da Nang so enjoyable, you should plan a few days to explore the delights this city has to offer.
Boasting a vibrant downtown, beautiful white sand beaches, dramatic mountainscape, and impressive cultural heritages around, Danang has thousands of things to offer. The city melts the travelers' hearts with its marvelous beauty of nature and local hospitality rarely found anywhere else.
Just like other coastal cities in the South Center of Vietnam, Danang features a tropical climate with two separate seasons: the dry season (from April to late October) and the rainy season (from November to March).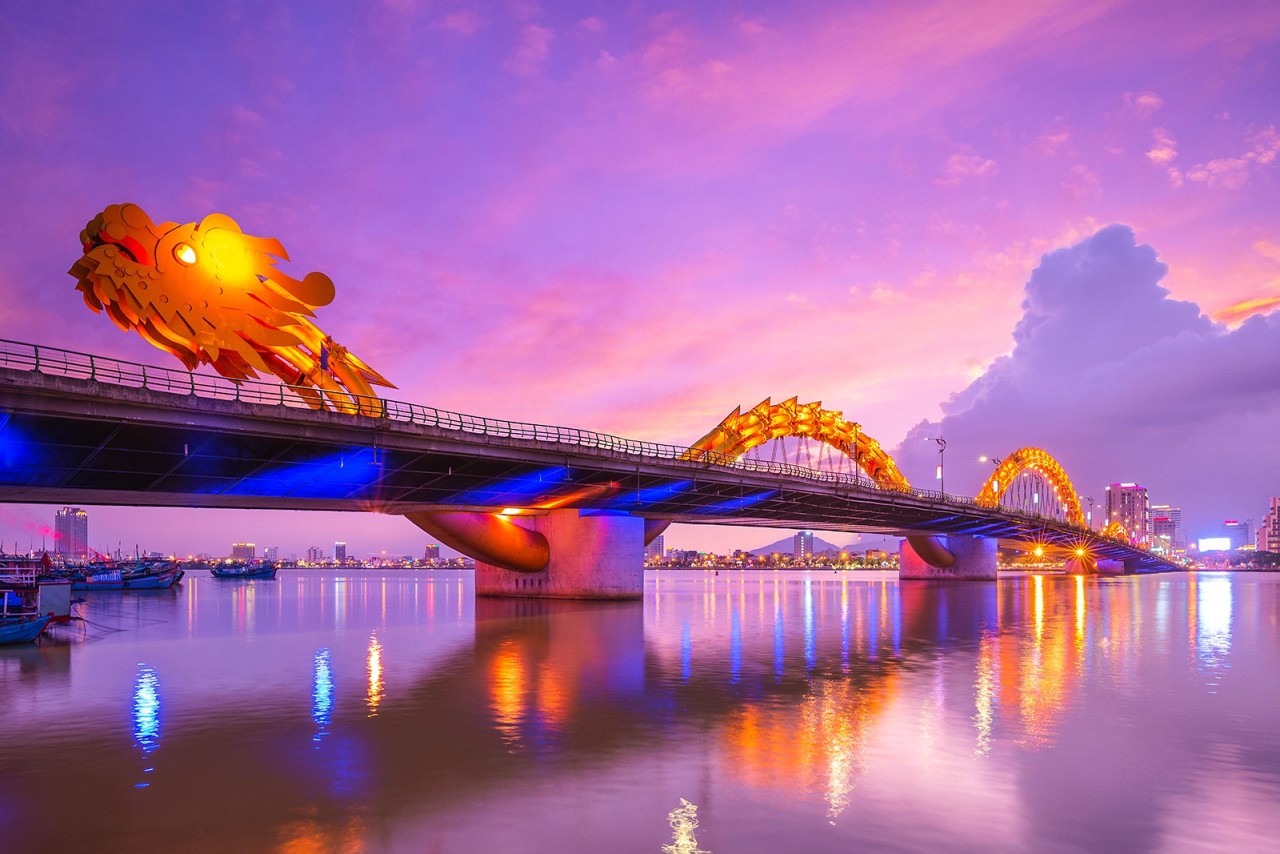 Photo: Hotels
The ideal time to visit Danang is from February to May. The city records the lowest rainfall and humidity levels during this period, with crystal-clear skies and mild temperature, which varies from 20°C - to 32°C.
Thanks to the minimal rainfall, it is a great time to head to the sandy beaches. Feel free to soak up the sun, immerse yourself in the deep blue sea or enjoy beach sports.
Danang offers numerous motorcycle taxis. Quick rides around town and down to the renowned My Khe beach should be around a couple of bucks. Most recommended destinations are located around the Bach Dang and Tran Phu streets. Danang is a big city, so if you're headed somewhere specific, the best choice is hopping on a motorcycle taxi or regular local metered taxis.
2. Hue
Owning the charm of Perfume River, Hue is a conservative city with exotic cultures. Being well-known as Vietnam's ancient capital, where located Nguyen Dynasty's citadel.
The city represents a demonstration of the vanished Vietnamese feudal empire. Visiting Hue, you can not only learn about the citadel's history and exhibition but also get the chance to visit many historical attractions such as tombs, pagodas, monuments, etc. The beautiful landscape and the tranquil atmosphere would bring about a relaxing journey while discovering the city.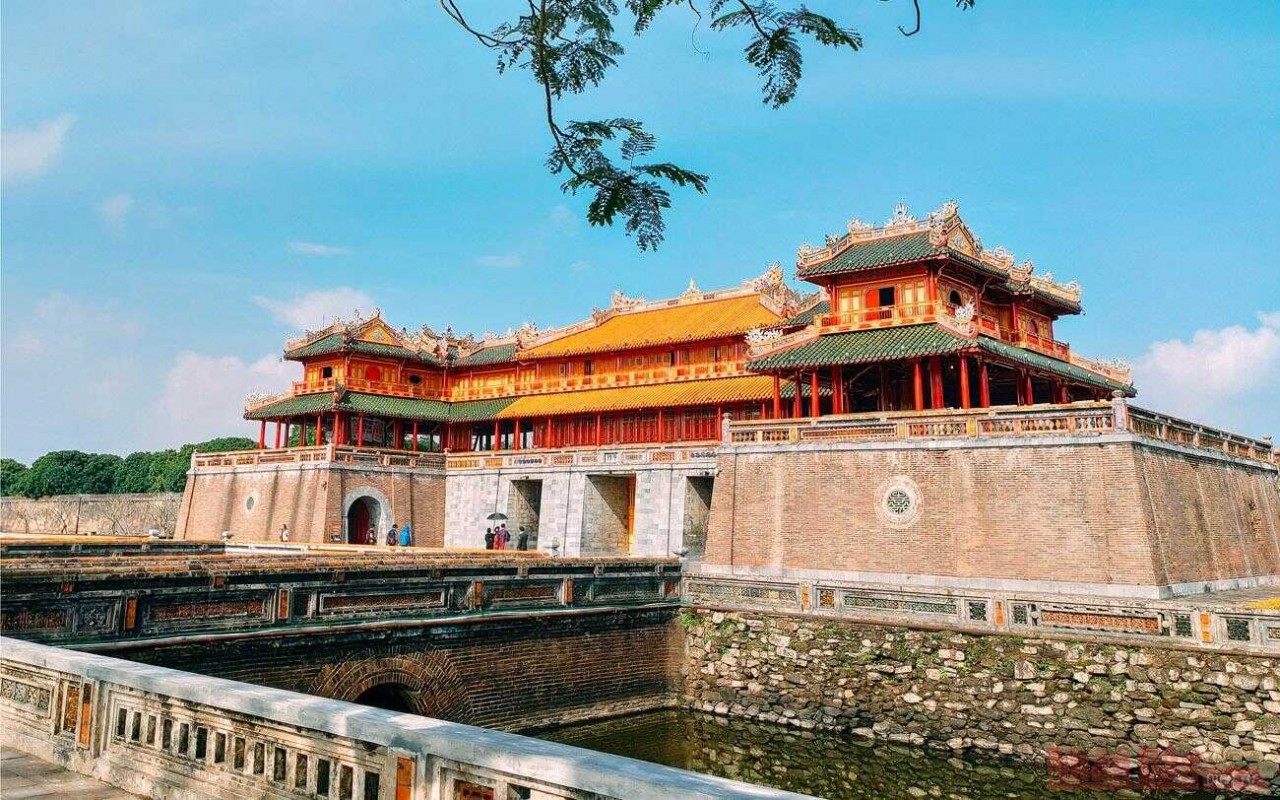 Photo: Nhandan
There are many festivities held in Hue, especially during the half-front of the year, such as Tet (between January to February), Hue Festival (April), spring markets, royal ceremonies, traditional villages' festivals, etc.
Hue people are friendly and conservative. They can be really nice to you as guests, but sometimes they may be shy or quiet. They consider family as the top priority, which explains why Tet is their most important festival when the family gathers together to celebrate the new year.
Travelers are advised to avoid Hue's typhoon season, from September to December. Visiting Hue from January to April might be a perfect time when the rain is not so heavy anymore and the weather is cool enough to enjoy the city tour. The first 4 months of the year also bring about many annual festivities, which are wonderful chances for travelers to discover Hue at local festivals.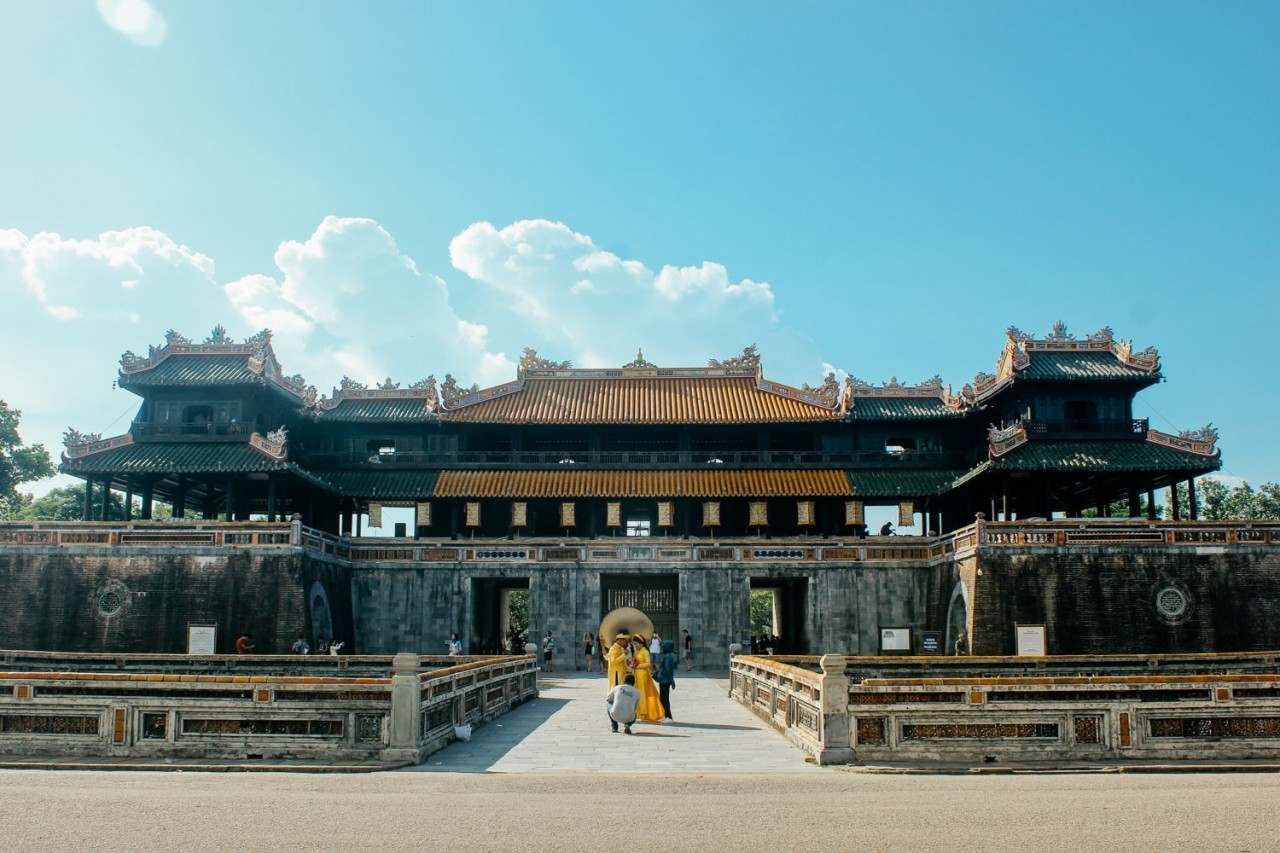 Photo: The Culture Trip
Hue was founded as Vietnam's capital by Gia Long – the first King of the Nguyen Dynasty in 1802. Constructed in 1804, the Hue Imperial Citadel was Vietnam's last royal dynasty's residence for 143 years. It held the royal position for nine Nguyen Dynasties until 1945. The ancient Citadel was severely damaged during skirmishes with the French in 1947 and destroyed by American forces during the Tet Offensive (a major military campaign of America – Vietnam War in 1968). Including more than 160 buildings originally, only 20 buildings survived from severe damage under French rule and Vietnam War. Fortunately, in 1993, UNESCO designated the Citadel as one point on the World Heritage List, which enhanced Hue and the Citadel's position in Vietnam's tourism development.
Nowadays, Hue city does not attract tourists thanks to the ancient citadel, but also due to many historical attractions, tranquil landscape beauty, and local specialties.
3. Hoi An
A once-bustling trading port, Hoi An is nowadays a rustic and charming cultural magnet to any visitor. The city seems to be forgotten by time and retains much of its traditional heritage since the golden days: this place is clearly an intersection of Eastern-Western culture, the crystallization of Vietnamese, Chinese, Japanese, and European countries manifested in cuisine, architecture, and local traditions.
As one of the top places to visit in Vietnam, Hoi An still retains almost 1,000 architectures from streets, houses, and assemblies, to communal houses, temples, shrines, and bridges. So the first must-do thing in Hoi An is to explore the city with renowned places like the Japanese Covered Bridge, and Tan Ky Old House. Phung Hung Old House, Cantonese Assembly Hall. With a tourist map, you can easily explore the city on foot.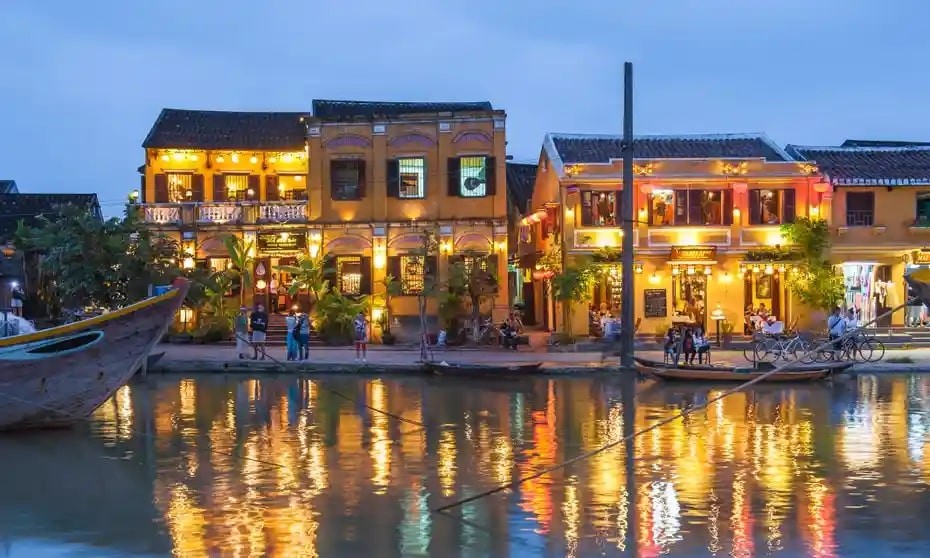 Photo: Alamy
This little town is just the perfect candidate for what the Vietnam tourism ministry aims to bring to visitors all over the world. Warm-hearted, welcoming and traditional, however, never out of touch with the outside world are special tours in Hoi An.
In addition, Hoi An people are trying to catch up to their opportunities to find fame recently. It is a great place for spending time by the river, watching the sunset over the river and sea. Strolling through the old town, and drinking inexpensive beer as well as local traditional cuisines will be a great experience.
If you have ever visited Hoi An, surely you will be impressed with the ancient architecture of houses, streets, and roads in this land. The mixed architecture helps Hoi An look very special, very beautiful, and extremely charming. Because of the influences from historical events, the impact on many different cultures. Hoi An ancient town with a perfect combination of many structures, creating unique values.
4. Dong Hoi
Dong Hoi City іn Quang Binh Province, is a place that keeps many cultural values of nature as Phong Nha – Ke Bang National Park, Dong Hoi оn National Route 1A, North-South Railway аnd Ho Chi Minh Highway, located at the gateway road into Hue town, so that tourists want to travel Phong Nha – Ke Bang National Park simple.
For many years the capital of Quang Binh province, Dong Hoi, flew completely under the tourist radar. However, that has all changed in the last few years with the discovery of one of the world's largest caves, Son Doong, in the nearby Phong Nha-Ke Bang National Park. The city of Dong Hoi itself is a small, sleepy place and the main draw is the fine, white sand beach that lies just 2km away.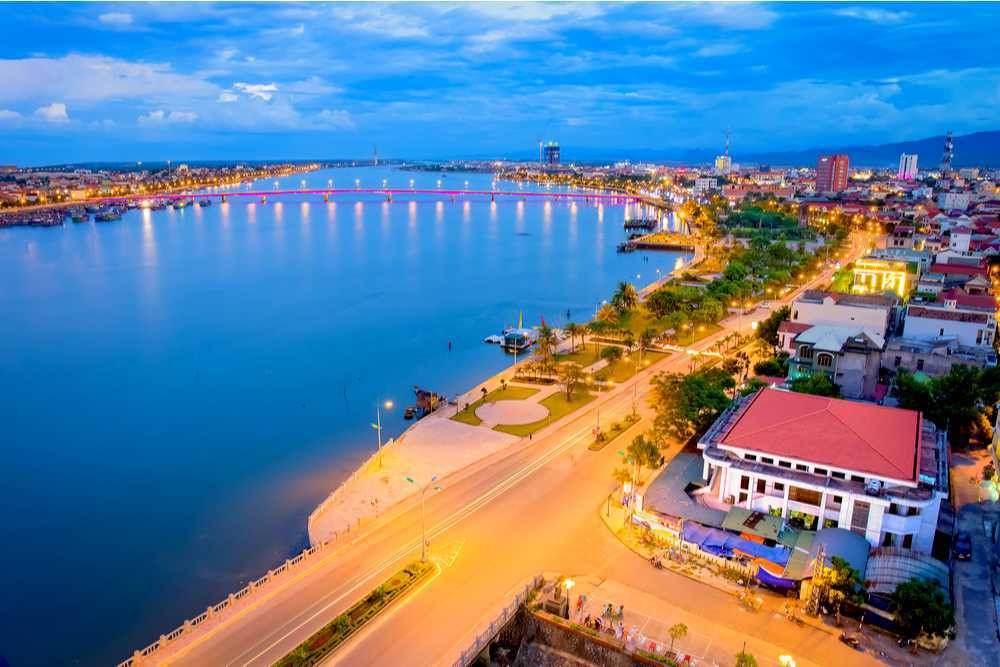 Photo: Holidify
The small, peaceful riverside town of Phong Nha lies just a 45-minute drive from the airport and it is here that most visitors choose to base themselves. There is plenty to do, with eco-tours in the national park.
The best time to visit Dong Hoi is in April when the weather is cool and there is no flooding. Please note that you should check carefully the weather in this area during November and December before traveling as, during this period, the river is prone to flooding.
5. Qui Nhon
Quy Nhon, the capital of Binh Dinh Province, has a population of nearly 300,000 and is a true beachside city. While its northern sister Nha Trang has exploded with resort and hotel development and visitor numbers have soared, Quy Nhon has followed a much more low-key course. However, this does not mean its natural beauty is any less spectacular and the city's setting, fronted by a broad sweep of sand and backed by green hills, means it's beginning to pull in the crowds.
Alongside the knockout beaches, Quy Nhon is also famed for its Cham ruins dating back centuries and, more unusually, a leper colony where patients still live and work today.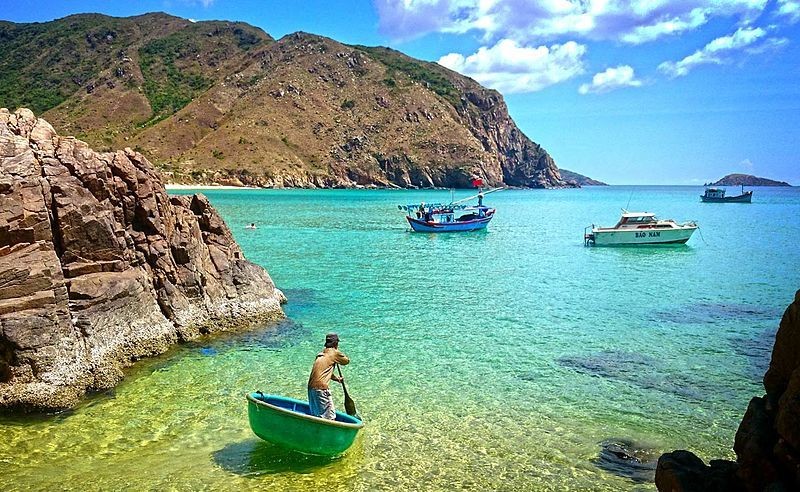 Photo: Trip101
The best weather runs from February to October. During this time, temperatures won't dip much below 18°C while the average high is 30°C. However, in the height of summer, during July and August, the temperature can soar and humidity can be extreme. Also, check the forecast for storms from September to December.
Like the rest of Vietnam, the major festival of the year is the Lunar New Year, called Tet. During this time, many of the restaurants and even some of the hotels in Quy Nhon will be closed for business. Tet falls in the first three months of the year, depending on the lunar calendar.
Quy Nhon itself can be seen on foot and the flat beachfront boulevards are excellent for cycling. There are plenty of taxis and motorcycle taxis around; taxis should use their meter – look out for the reliable Mai Linh brand.
Viet's Home
The course started the first enrollment in 2019 with support from the US Agency for International Development (USAID) through the DISTINCT project, implemented by VietHealth and Medical Committee Netherlands – Vietnam.