Family-friendly Destinations in Quang Ninh (with Budget Tips)
There are many places to visit in Vietnam, but Quang Ninh remains one of the best locales for those traveling on the cheap.
By the end of this article, you will have a better idea of what vacationing in Quang Ninh is like. Better yet, perhaps you will book your ticket and head to one of these destinations during the Sea Games 31 season.
Ha Long Bay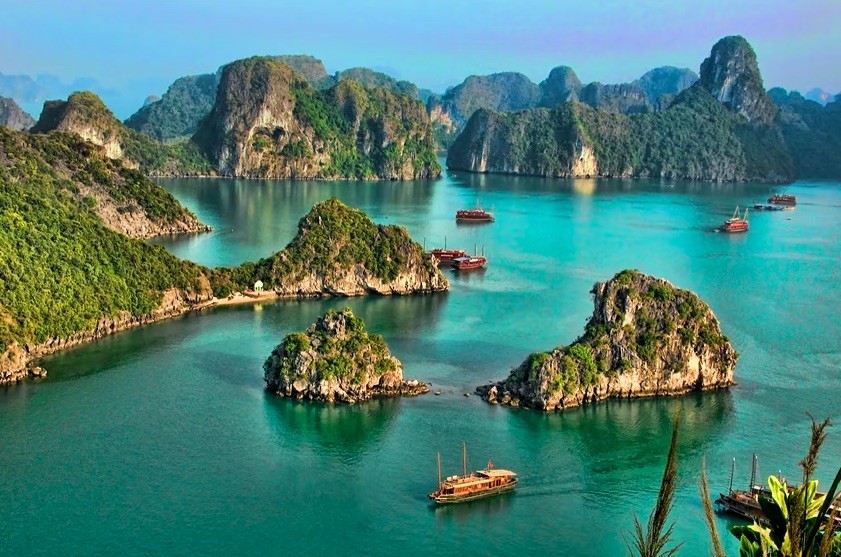 Ha Long Bay is listed among top 10 must-visit Asian destinations by The Travel
This Bay is still own beautiful caves and beaches that are always attractive to both domestic and foreign visitors.
Coming to Ha Long, you can explore and admire the the beauty of this land, all are very real and hidden in many different shapes
Moreover, Ha Long bay is famous for its beautiful stone island system with two types: lime stone island and shale island. Through the process of erosion, Ha Long has turned into a unique place in the world.
A fun challenge for everyone in your family would be climbing mountain, the majestic landscape will appear so clearly that you do not want to get down.
The athletic activity will help you to join in the spirit of Sea Games 31, which will be hosted in Quang Ninh province.
Quang Ninh Museum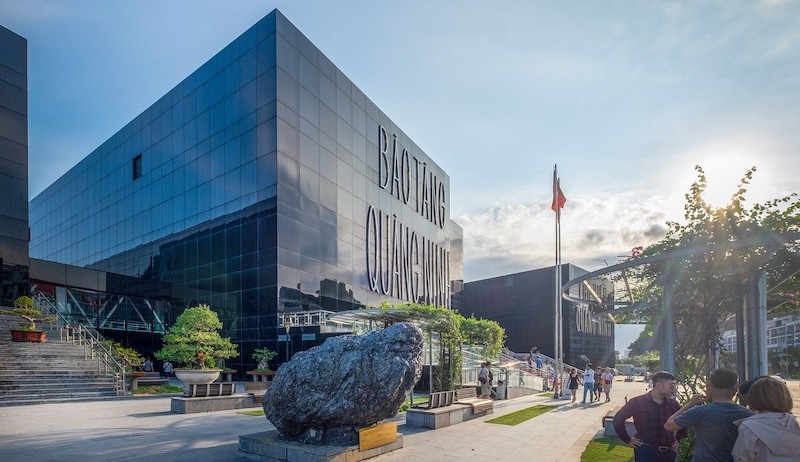 Photo: Best Price Travel
Quang Ninh Museum is one of the most popular attraction spots in Quang Ninh province. Located not far away from Ha Long Bay, the museum attracts visitors for its photogenic, remarkable architectural design and rich cultural values.
The first impression is the entire block being covered with black glass, giving a modern vibe, and the prominent display of its name. Before exploring the miracles inside the museum, visitors can visit the outdoor display of unique art sculptures.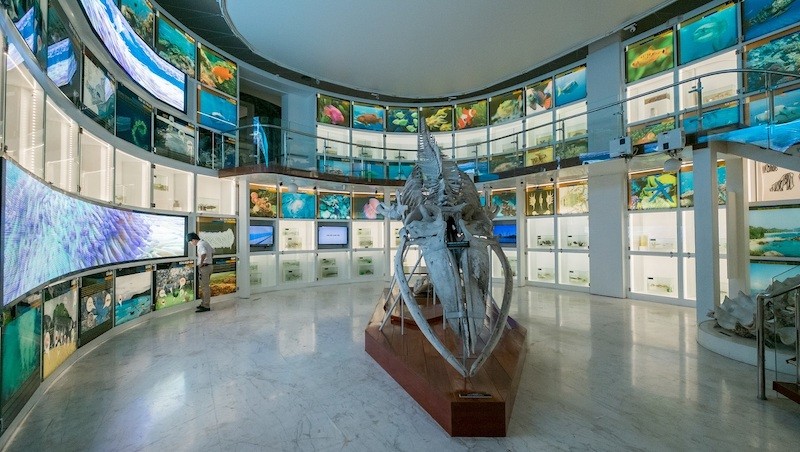 Children can improve their knowledge about sea world when visiting the museum. Photo: Best Price Travel
Quang Ninh Museum has three floors, reflecting different topics. On the inside, visitors will be impressed with white, elegant colors in contrast to the dark-coloured exterior.
Opening hours: 8 AM - 12 PM; 1 PM to 5 PM every day except the last Monday of each month.
Original ticket prices: VND 40,000 for adults, VND 20,000 for student, VND 10,000 for children (bring your student IDs to get the student price)
Fortunately, prices can be 50% off (20,000 VND for adults) and free on Vietnamese public holidays.
Please note that there is an additional fee of VND 100,000 - 500,000 (US $4.37 - 21.83) for bringing digital cameras and cine cameras into the museum.
Tuan Chau Peninsula
Tuan Chau is located in the coastal city of Ha Long, Quang Ninh. The area of ​​the island is about 400ha, about 2km from the center of Ha Long city. The island is about 1 hour away from Hai Phong city, about 2 hours from Mong Cai city.
Tuan Chau beach in Quang Ninh stretches for more than 5km and is free to serve tourists.
Experiencing the vibrant summer on natural Tuan Chau beach, white sand, golden sunshine, blue sea helps you have a relaxing time after life's pressure.
Tickets to Tuan Chau Island are VND 280,000/person (US $12.23), children under 1m are free.
Possessing a peaceful beauty, airy atmosphere, and invested in building an amusement park, the largest and most modern cruise ship port, Tuan Chau Island in Quang Ninh becomes the most attractive destination in the coastal city of Ha Long.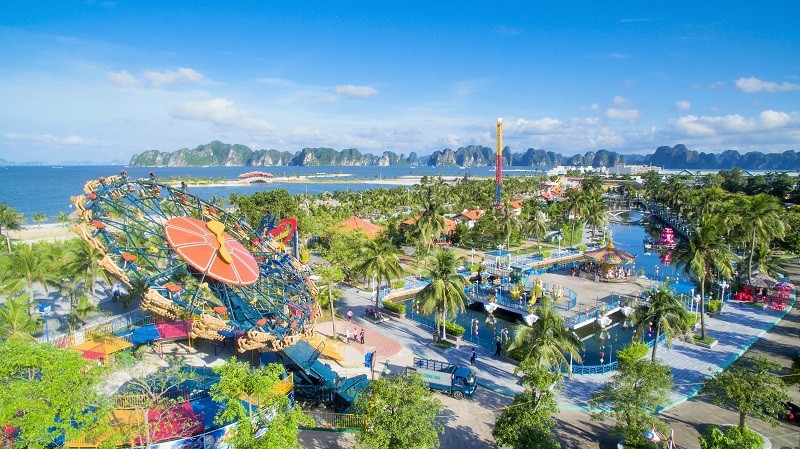 Tuan Chau promises a peaceful beauty, airy atmosphere, and invested in building an amusement park, the largest and most modern cruise ship port Photo: Du Lich Ha Long
Yen Tu Scenic Area Relic
This beauty of Yen Tu mountain, is the capital, of Buddhism of Dai Viet. With the special landscape, architecture, history and culture. So Yen Tu Relic and Landscape Complex was recognized as a particular national relics. Until these days, Yen Tu still retains an enormous treasure of Buddhist tradition of the Vietnamese individuals from 700 years ago.
There are dozens of pagodas, countless temples and thousands of ancient precious relics that contain countless spiritual and sociological values of the Truc Lam Zen sect.
This place exactly is one of the fabulous tradition of the Dai Viet ancient era.
Its dossier has been ready to submit to UNESCO for its recognition of the complicated as a World Heritage Site.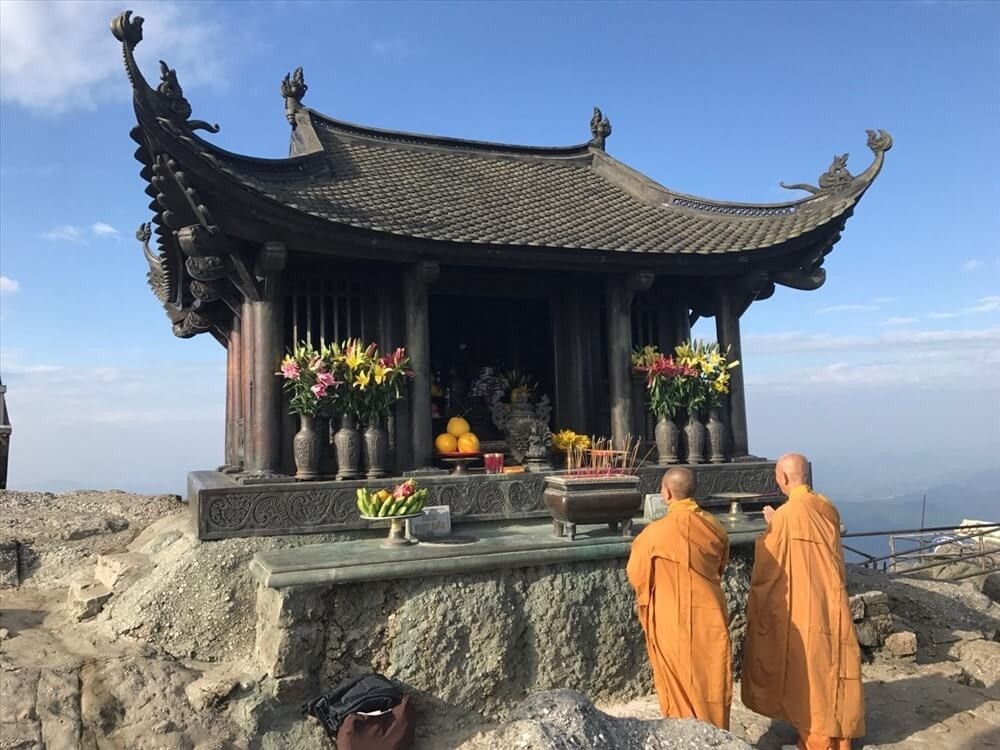 Photo: PYS Travel
This holiday is great time to pray Buddha worship and consider the scene in spring at Yen Tu Relic, or simply challenge you and your family to conquer about 1070m to reach the mountain top.
Bai Chay beach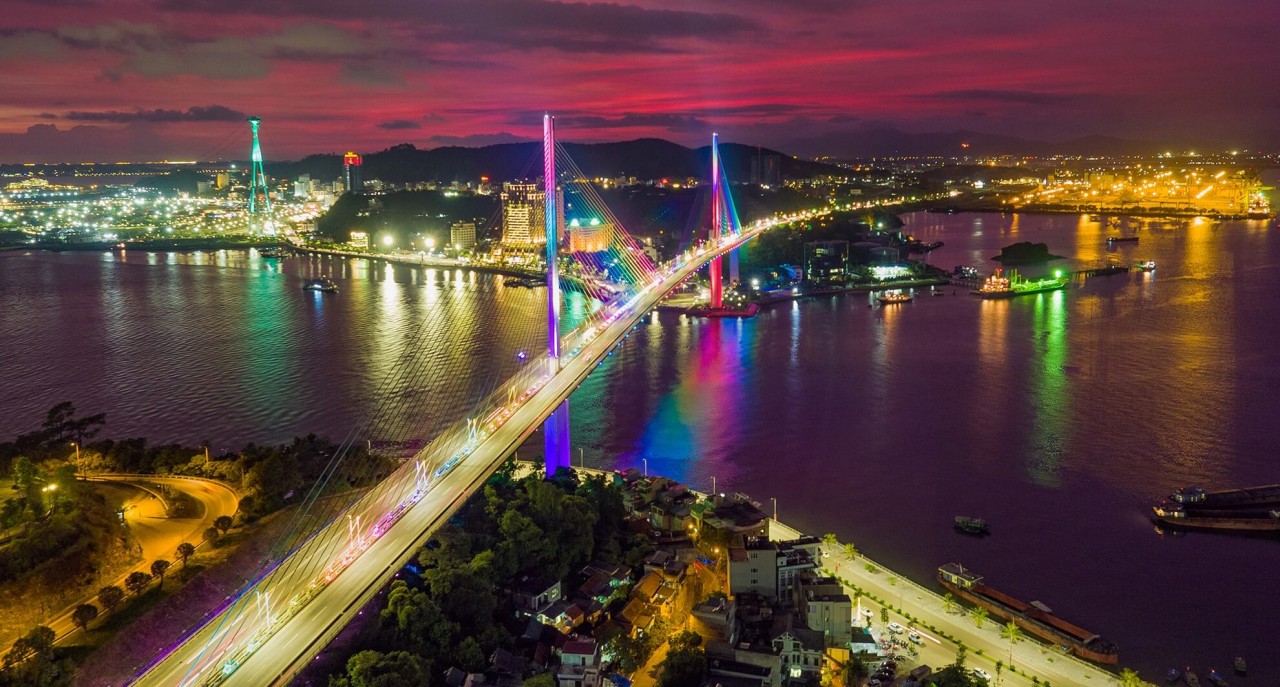 Bai Chay Bridge. Photo: Best Price
There are a lots of reasons to go to Bai Chay. The one to keep in mind is that there is something for everyone, from young to old so enjoying the summer holiday with your friends and your family in Bai Chay is stress-free and cheap too.
In particular, Bai Chay is quite interesting and unique in Halong bay cruise port. Because this is an artificial beach, the sandy beach is long enough for you to play all kinds of games in the soft and comfortable texture all seasons.
Depending on your schedule, there are plenty types of transportation including shuttle bus, train, or motorbike, all for a reasonable price.
Seven Con Dao Retreats For All Budgets

If you are contemplating where to stay during your trip to Con Dao Archipelago in southern Vietnam, below are recommendations for resorts of all costs.