The Philippines illegally building structures on Vietnam's island in East Sea
Defense Secretary Delfin Lorenzana on June 9 annouced the Philippines plans to spend 1.3 billion pesos (USD 26 million) to build more structures on Thitu Island in Vietnam's Truong Sa (Spartly) Islands, now claimed and occupied illegally by the Philippines, Bloomberg reported.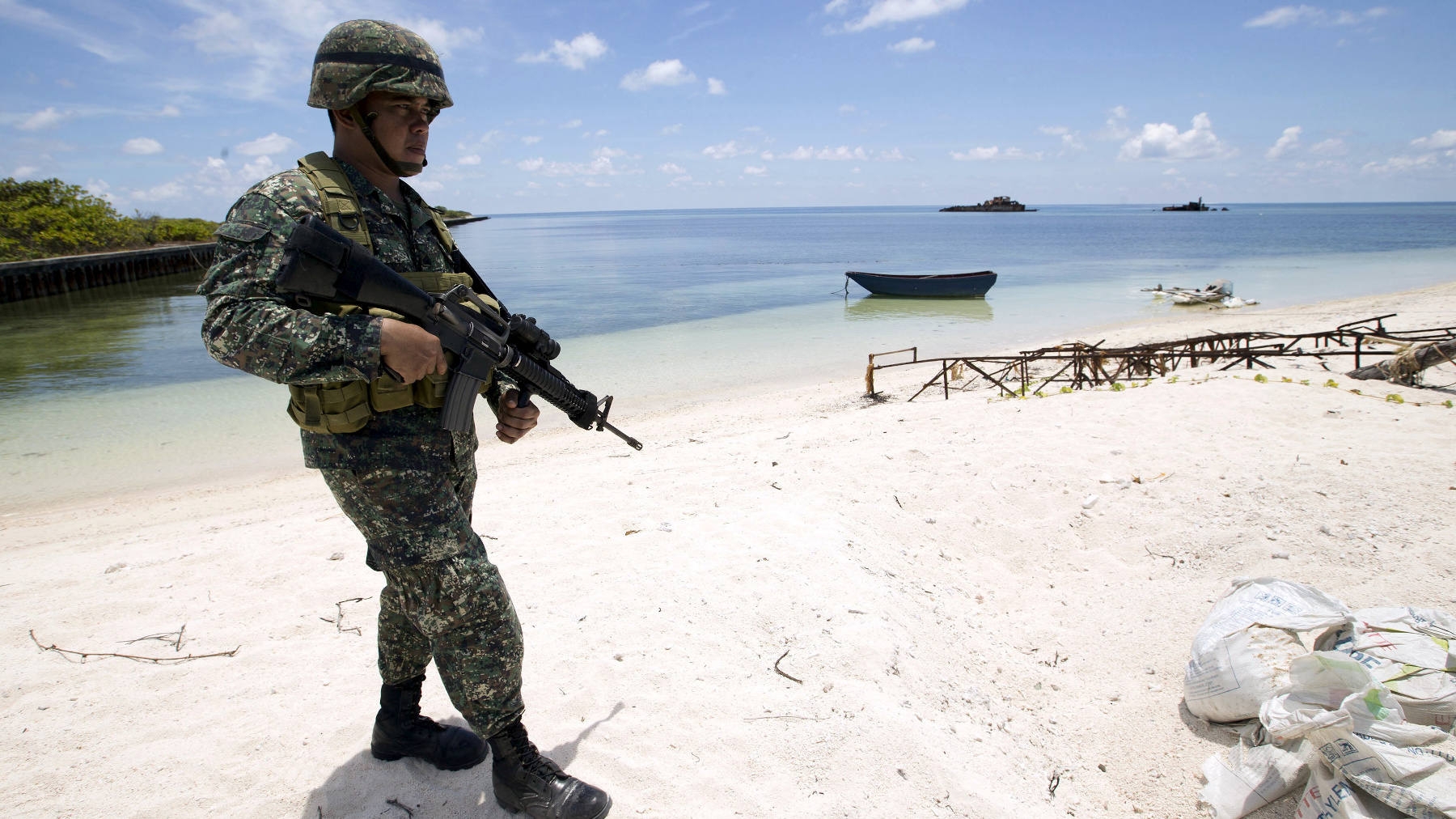 A Filipino soldier patrols the shores of Thitu Island in the Truong Sa (Spratly) group of islands in the East Sea. © Reuters
The Philippines has completed a beaching ramp on Thitu Island, which it calls Pag-asa, that will allow easier transfer of construction equipment.
The development bolsters Manila's maritime defense position amid ramped-up efforts by Beijing to assert its expansive territorial claims in the East Sea.
The Philippine Department of National Defense said it held a formal turnover ceremony on June 9. A sheltered port for Philippine fishing vessels was also built.
"We can now proceed with the other projects planned," Lorenzana said. A runway on the island will be repaired, he said.
The plan comes amid renewed tensions between the US and China in the East Sea (known internationally as the South China Sea).
Lorenzana said the USD 26 million of planned upgrades include improvements to Thitu's landing strip but stressed the island would not become a military installation.
"The purpose of this is to develop this area into a viable community," said Lorenzana, adding that he was confident that Beijing would not view Tuesday's visit as a provocation.
"We will not militarize this. I call it militarization if we bring in other weapons that are heavy, like canons or missiles, everything. We will not do that here."
During Lorenzana's last visit in 2017, Chinese authorities warned his plane to leave, but on June 9 he said there was "no word from them anymore", adding that China knew Manila's intentions were peaceful.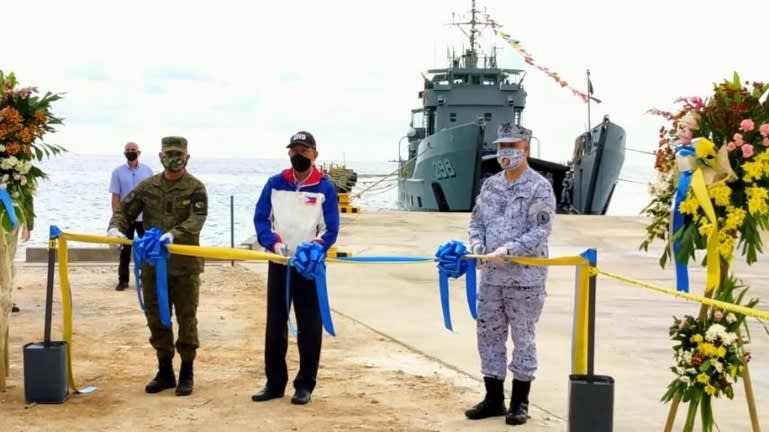 Philippines' top defense officials, including Defense Secretary Delfin Lorenzana (center) and Navy chief Giovanni Bacordo (right), led a formal ceremony on June 9 marking the completion of a beaching ramp on Thitu Island in the Truong Sa (Spratly). Photo courtesy of the Department of National Defense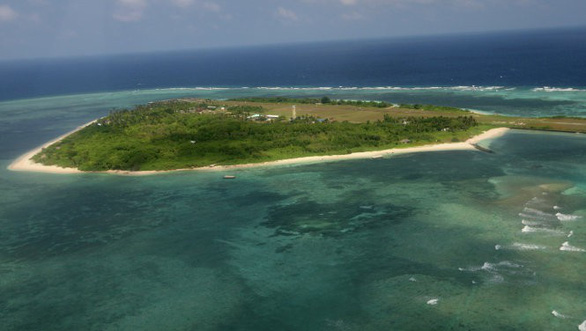 The Thitu Island of the Truong Sa (Spratly) Islands.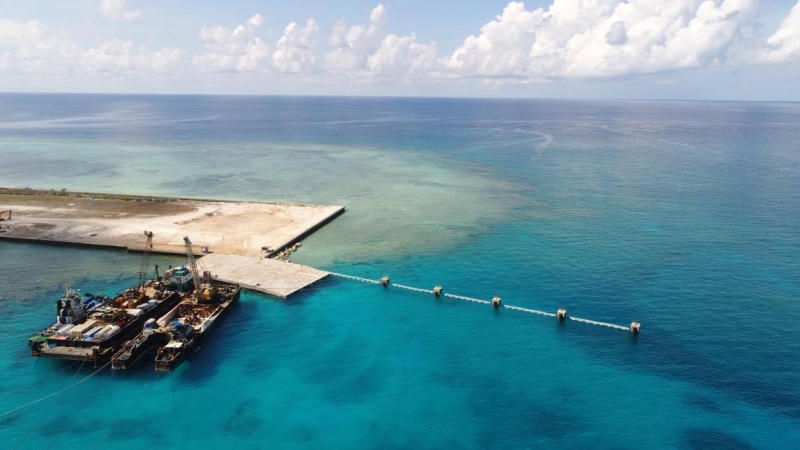 A handout photo by Philippines' Department of National Defense shows the illegally built beach ramp at Thitu Island in the East Sea. Philippines' Department of National Defense/Handout via REUTERS
According to Asian Nikkei Review, the Philippines' government began repairs in 2018 but works have been hampered partly by inclement weather, defense officials previously said, even as hundreds of Chinese fishing vessels were also reported to be circling the island on multiple occasions.
The Philippine Navy last month said it docked a ship on Thitu for the first time.
Vietnam has full legal grounds and historical evidence to assert its sovereignty over the Hoang Sa (Paracel) and Truong Sa (Spratly) archipelagoes.
China seized the Hoang Sa (Paracel) Islands from South Vietnam by force in 1974, and Truong Sa (Spratly) Islands from Vietnam in 1988. China also formed the so-called the "Sansha City" on Woody Island since 2012, with the intention of taking control of islands in the East Sea. China has also been illegally building artificial islands in recent years, some equipped with radar, runways and surface-to-air missiles. Those include Subi Reef just 24km away and visible from Thitu./.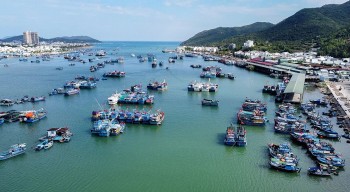 Economy
GDP growth quickened to 7.72% in the quarter ended June, beating the government's 6%-6.5% target.