Thousands of dollars used to support disaster-hit women in central province
The United Nations Entity for Gender Equality and the Empowerment of Women (UN Women) and the Quang Tri Provincial Women's Union worked closely to distribute cash to local people from the four communes of Trieu Trung, Trieu Hoa, Trieu Son and Cam Tuyen in Quang Tri Province who suffered severe damages in the recent historic flooding in the central region.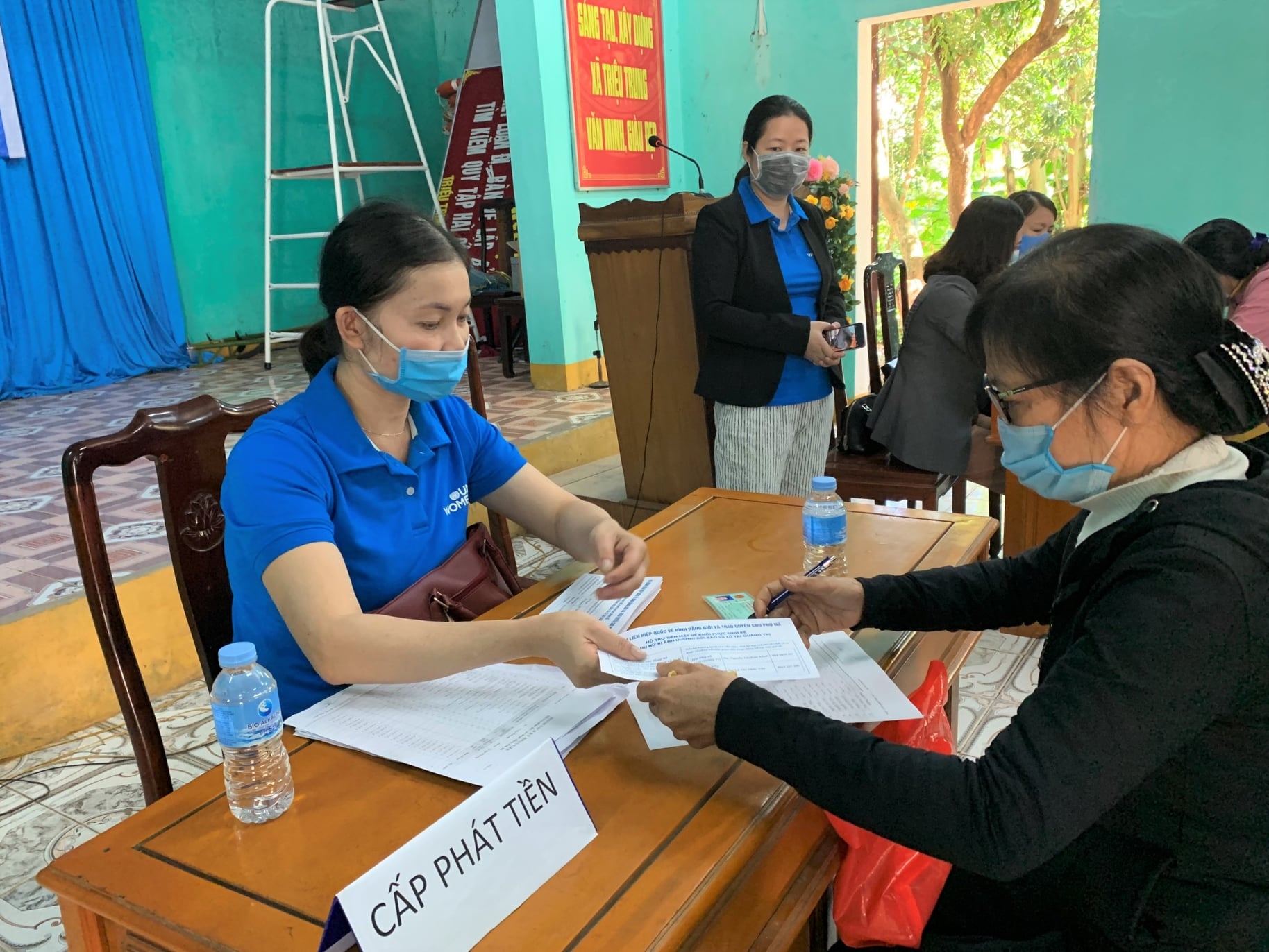 A local woman receives financial support for livelihood recovery post-flooding. Source: UN Women
"I will buy seedlings and fertilizers to prepare for the upcoming winter-spring crop in the next half month," shared Pham Thi Hue, one of the vulnerable single women in Trieu Trung commune, Trieu Phong district, Quang Tri province happily confessed when receiving cash support to reduce the burden of her family, caused by the historic floods in central Vietnam.
This is a part of United Nations in Vietnam's plan to support livelihood recovery to the most vulnerable women affected by the severe flooding caused by five recent storms. On December 29 and 30, UN Women and Quang Tri province Women's Union work closely together to distribute cash to people from four communes Trieu Trung, Trieu Hoa, Trieu Son and Cam Tuyen of Quang Tri province.
The support package totalling VND 1.2 billion (USD 51.926) comes from the Embassy of Ireland in Vietnam and the Government of Sweden.
Vu Phuong Ly, UN Women Vietnam's programme specialist shares about the activity: "We hope this support will help women and families buy seedlings, seeds, fertilizers, food or farming tools in time for the upcoming season, thereby helping alleviate the difficulties of households after the historic floods to welcome warmer Tet".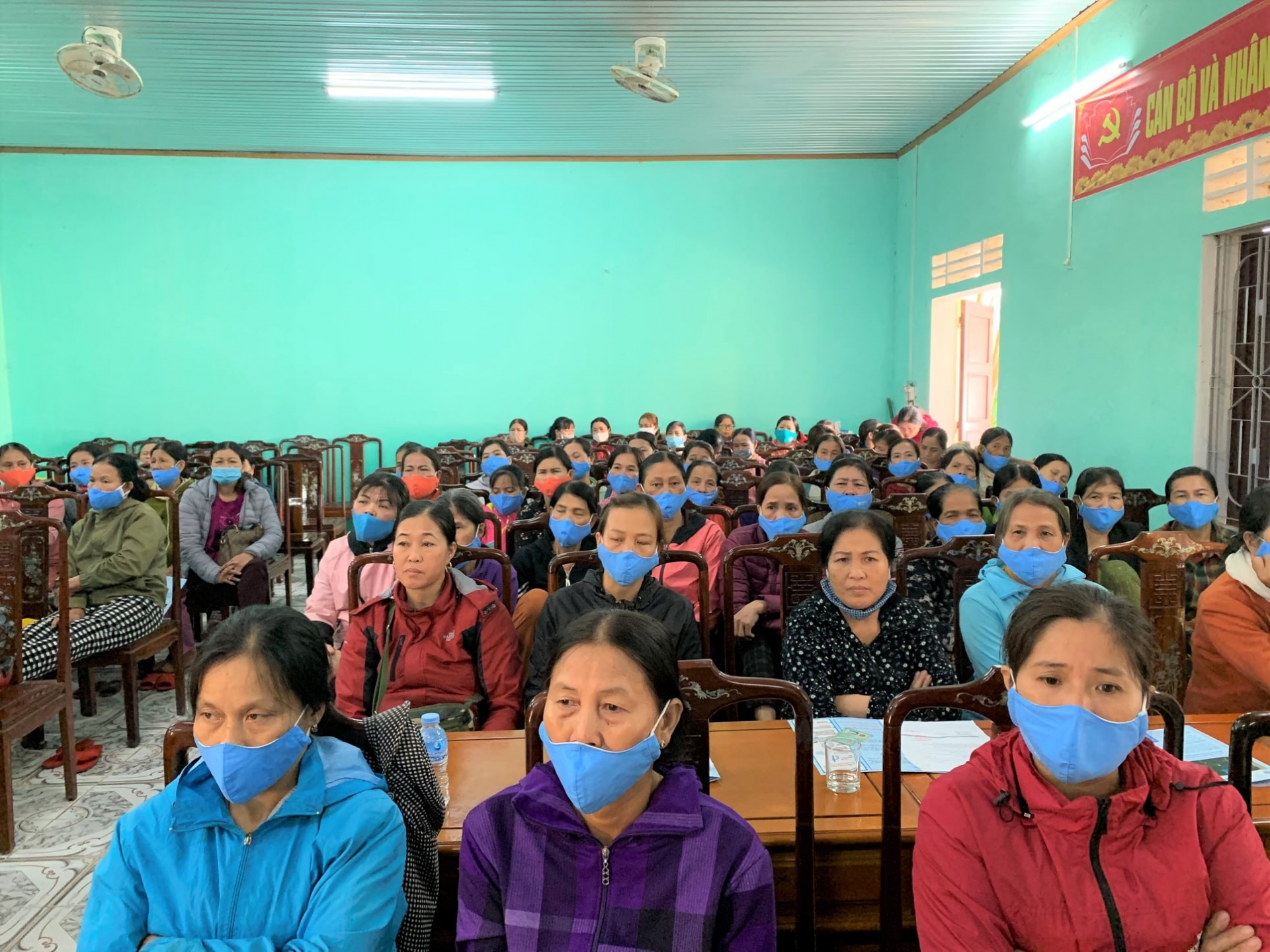 Source: UN Women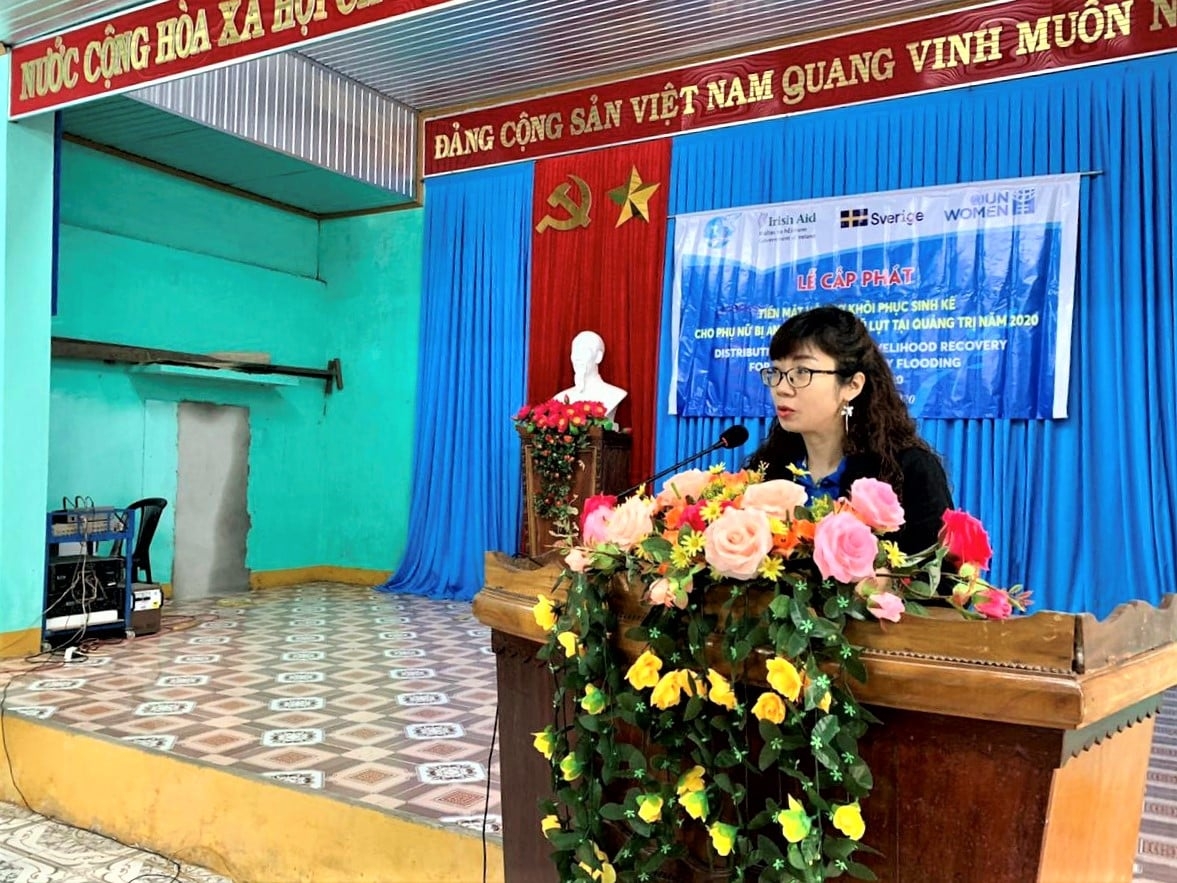 Vu Phuong Ly, UN Women Vietnam's programme specialist shares about the activity. Source: UN Women
In addition to the negative effects from the COVID-19 pandemic, local people in some central provinces, including Quang Tri, have suffered consecutive natural disasters in the second half this year. Flooding has caused severe damages worth more than VND 30 trillion (over USD 1.2 billion), affecting the lives of millions of people.
According to an UN assessment, women are more affected than men by floods as lack of clean water and poor sanitation would affect their health. The floods also increase the burden on women, related to unpaid care and housework, while minimising their opportunities to participate in other income-generating jobs.
Facing that situation, UN Women Vietnam has cooperated with the Women's Union of Quang Tri province to provide cash assistance to women in difficult circumstances who were affected by flooding in 315 vulnerable households, with an allowance of VND 4 million (USD 173) per household.
The support aims to help local people to buy food and necessities and recover their livelihoods after the recent floods. The grant is delivered to local households' representatives directly by the Quang Tri Women's Union./.