Com Co Thit Ireland raising fund for flood-hit Quang Tri province
Com Co Thit Ireland is going to launch the fundraising program for Gio Quang Primary School in Quang Thuong commune, Gio Linh district, the central province of Quang Tri, to reduce negative impacts after the historical floods in October 2020, in cooperation with RENEW Project, and is sponsored by Education in Ireland Vietnam.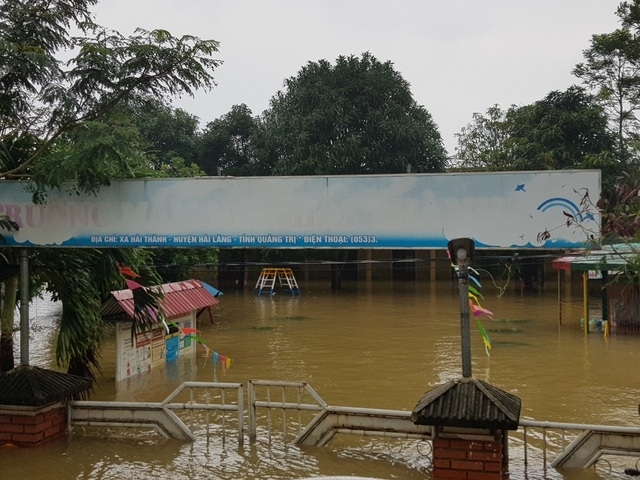 A flooded school in Hai Dinh Commune, Quang Tri province. Source: VNA
Quang Tri bore the brunt of six floods and two strong tropical storms in October and November. Many schools were forced to close while hundreds of public works destroyed. Thousands of houses were submerged or collapsed.
The recent storm and flood have severely flooded Gio Quang Primary school with a meter of water and seriously damaged teaching and learning equipment such as chairs, desks and desktop computers. Besides, the school had been isolated for many days which led to the difficulties in rescuing and protecting the school's assets. Heavy floods also hindered students from attending classes for days.
With the purpose of supporting Vietnamese students in difficult conditions, Com Co Thit Ireland is calling for support to help improve the study environment for students at Gio Quang Primary school after the disaster. Project RENEW has conducted a preliminary research and assessment for damaged levels with the chosen school, hence, all the fundraising money will be transferred to Project RENEW which will provide Gio Quang Primary School with essential teaching and learning equipment.
The Fund Raising Programme will be launched at the Christmas Gathering of Vietnamese students and alumni, organized by Education in Ireland Vietnam on December 19.
Fundraising time will be from December 15 – 31.
Information about the fundraising money will be updated regularly and the reimbursement report will be released at the end of January 2021.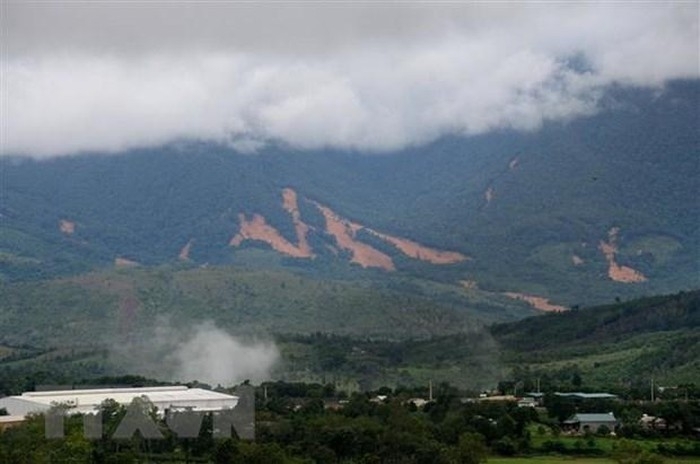 Many places in Huong Hoa, Quang Tri province are suffering from landslides. Photo: VNA
Com Co Thit Ireland Fund ("Com co thit Ireland") was established by Vietnamese IDEAS students. This charity fund aims at supporting Vietnamese students in difficult conditions. Through years, Com co thit Ireland has held various activities such as Vietnamses Class for Irish parents adopting Vietnamses children, Donation Fund in supermarkets, restaurants in Ireland, and Cultural Exchange Events between Ireland and Vietnam.
RENEW Project is the project with aim of reducing the number of deaths and injuries caused by cluster bombs and other munitions remaining in Quang Tri province in central Vietnam.
Project RENEW/Norwegian People's Aid (RENEW/NPA) was one of the four organizations in Quang Tri province being awarded Certificates of Merit by the General Director of Vietnam Social Security for having outstanding achievements in direction and coordination of the implementation of social security and medical insurance policies during the period of 2018-2019./.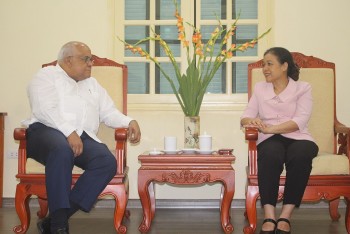 Friendship
Ambassador Nguyen Phuong Nga - President of the Vietnam Union of Friendship Organizations had a meeting and worked with Cuban Ambassador Extraordinary and Plenipotentiary to Vietnam Orlando Nicolas Hernandez Guillen. The two Ambassadors agreed to work closely in organizing solidarity and friendship activities.
Friendship
Colonel Nguyen Duc Hanh, Chairman of the Vietnam - Laos Friendship Association in Thai Binh province, is happy to show the photo of his adopted son Bounpheng Lathamsathith saved on his phone, who is working as a surgeon at Hanoi - Vientiane General Hospital.
June 24, 2022 | 06:58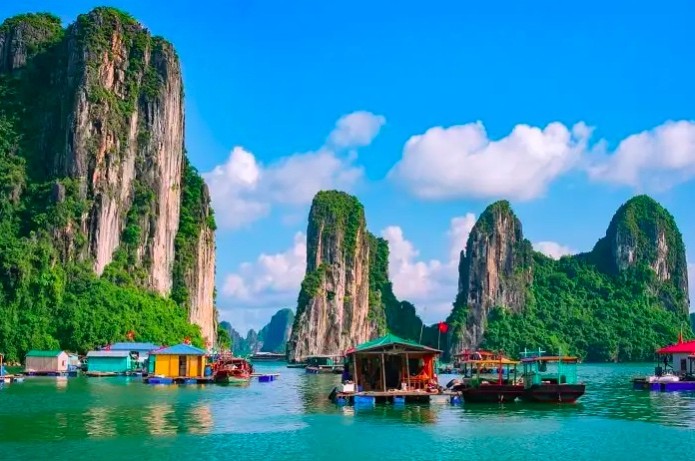 Friendship
In the first five months of 2022, the number of international visitors to Vietnam reached 229,000, an increase of 4.5 times over the same period in 2021; the number of Korean visitors to Vietnam reached 56,500, an increase of 334% over the same period in 2021.
June 23, 2022 | 18:11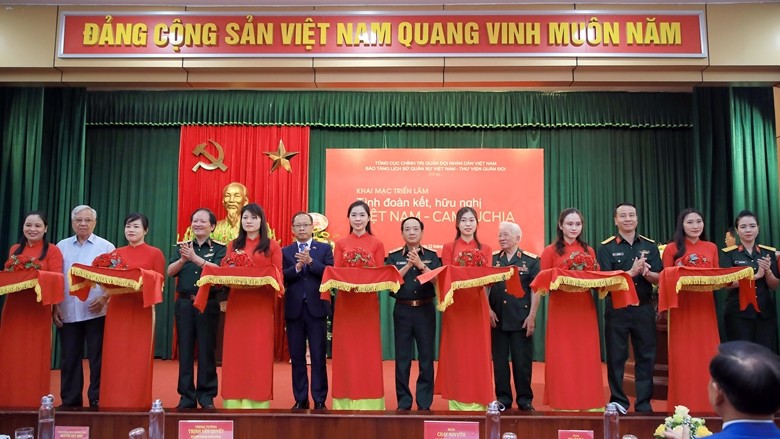 Friendship
The exhibition aims to introduce the world to the victories of two Southeast Asian nations in the fight for protecting peace, independence, unity, and territorial integrity.
June 23, 2022 | 18:06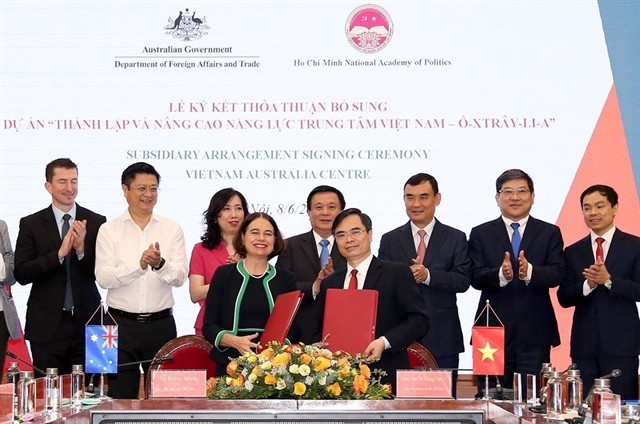 Friendship
The Vietnam Australia Centre (VAC), located in Hanoi, is intended to help Vietnam access Australia's knowledge, skills and expertise, experience in training and scientific research.
June 23, 2022 | 07:39