Three businessmen of Vietnamese descent aspire to develop E-commerce apps across Europe
Three Vietnamese-Czech young men are pursuing the plan to promote Nulisec, an e-commerce platform co-founded by them, throughout Europe.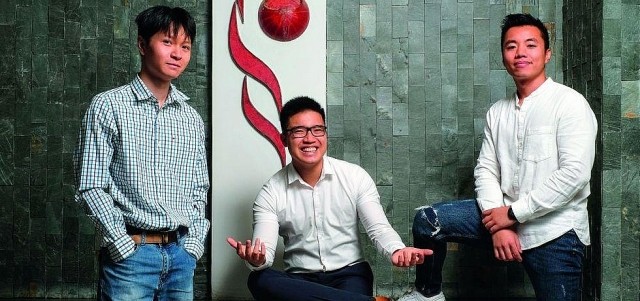 The three talented co-founders of Nulisec. Photo: Vglobalnews
Sonny Nguyen, Luke Pham and Leo Do, whose parents are active small traders at the Sapa Business Center in Prague, have founded Nulisec together. Studying different majors (biomedical, business, information technology) but they have in common a passion for commerce, which they inherit from family tradition since the childhood.
After graduating from university in the United Kingdom, the United States and the Czech Republic, Sonny, Luke and Leo began working together to develop an e-commerce platform. Thanks to experience in the family business, knowledge from universities and their own sharp thinking, they have found a 'gap' in the market and developed Nulisec to fill in it.
According to the research done by the three, businesses at the Sapa Business Center (Prague), including those of Vietnamese and the Czech's, mainly made orders by phone or e-mail. With Nulisec, they want to change this method by adding online trading platform and digitizing Sapa Shopping Center - a huge market with about seven hundred wholesale and retail companies, eateries and other services.
Launched in 2017, in over the past two years, Nulisec has brought significant advances to businesses in Sapa Trade Center.
Thanks to Nulisec, traditional face-to-face meeting between business partners are now replaced by 24/7 online meeting, which saves time, energy and cost but still ensure the effectiveness, and especially breaking the time and space limits.
Thanks to these utilities, Nulisec has gradually created a network of business partners including famous Czech enterprises such as Tamda and multinational corporation Unilever.
"We want to develop Nulisec in Europe into a platform that is similar to Alibaba in Asia" said Luke Pham.
After two years of operation, three young Vietnamese are confident that at present, no e-commerce platform can compete with Nulisec, except for two "giants" of Amazon and Alibaba. They are incubating the plan to develop Nulisec throughout Europe.
Recently, good news has come to the founders of Nulisec that Lighthouse and Leverage capital have just invested hundreds of thousands of euros in Nulisec.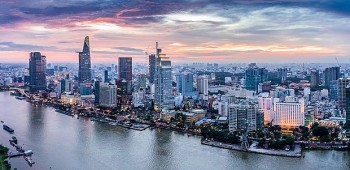 Economy
Japanese investors have been interested in the property market in Vietnam.