Three Simple Recipes to Make Yourself a Cool Cup of Herbal Tea for Summer
In the hot summer, herbal teas that help cool down the body heat are loved by many people.
Some herbal teas help keep the body calm and cool in the summer.
Perilla tea
Perilla belongs to the Mint family. Therefore, it is known for its ability to cool and soothe the skin. Drinking perilla tea can effectively reduce body heat and strengthen the immune system.
Follow these steps to make a soothing cup of perilla tea at home:
Step 1: Boil water.
Step 2: Put 1/4 cup of fresh perilla leaves, 1 teaspoon of honey (adjust to your preference), and boiling water into the pot.
Step 3: Let the mixture sit for 20-30 minutes.
Step 4: Pour the tea into a tall glass, add ice and lemon juice, and enjoy.
Hibiscus iced tea
Hibiscus is used a lot in the summer because of its fruitful flavor and benefits for health. Hibiscus keeps the body hydrated, therefore avoiding acne and inner heat.
Recipe for a cool glass of hibiscus iced tea:
Step 1: In a glass or pot, mix 1-2 fresh candied hibiscus flowers or 1-2 tablespoons of dried hibiscus with 2 cups of cold water.
Step 2: Let the herb soak for about 3 to 5 hours.
Step 3: Add water and ice to the mixture and shake well.
Peppermint iced tea
Peppermint has chilling compounds that help dispel the summer heat. This kind of herb is famous for its ability to balance the body's electrolytes by providing necessary sodium and potassium ions.
How to make a flavorful glass of peppermint iced tea
Step 1: Brew 3 green tea bags with hot water, and let it sit for about 10 minutes.
Step 2: Pour the brewed green tea into a glass
Step 3: Add the juice of half a lemon, a handful of mint leaves, and two tablespoons of honey.
Step 3: Put the mixture in the fridge for at least two hours
Step 4: Take the tea out, add ice, and enjoy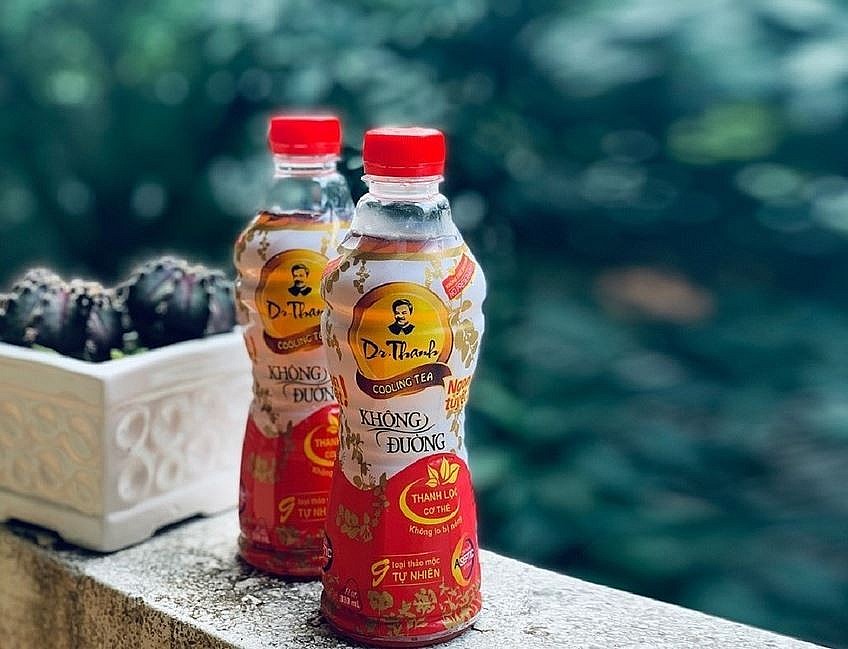 Dr. Thanh Herbal Tea.
Herbal teas are quick and easy to make at home. However, if you are too busy to brew your own tea, bottled products are good alternatives. Dr. Thanh Herbal Tea by Tan Hiep Phat stands out in the market for its unique recipe: a mixture of nine herbs specially designed to cool down the body heat and boost inner health when battling the everyday tolls of modern life.
By using an Aseptic environment, the products are able to retain a greater essence of the range of natural herbs including honeysuckle, chrysanthemum, monk fruit, and licorice. It has been proven in clinical trials that the herbs used in Dr. Thanh Herbal Tea help purify the body and rid the system of toxins.
Historic Landmarks Of THP's Development

Founded in 1994, Tan Hiep Phat Beverage Group (THP) is Vietnam's largest FMCG (Fast-moving Consumer Goods) business. As a big beverage corporation in Vietnam, the ...