Three Hotels in Vietnam Make the Top 15 List of Asia
Recently, Travel + Leisure has just published a list of 15 best hotels in Asia voted by readers of this magazine, in which three hotels in Vietnam were named.
Alongside hotels in Bangkok (Thailand), Mumbai (India), Singapore, and Tokyo (Japan), three representatives of Vietnam including Capella Hanoi, Sofitel Legend Metropole Hanoi, and Park Hyatt Saigon also entered the top 15 list in the category named "Asia's best city hotel in 2022".
Travel + Leisure ratings are based on the quality of facilities, location, service, food, and overall value. This year's Asian accommodations represent the vibrant culture and energy of each destination.
Capella Hanoi
Capella Hanoi received 98.18 out of 100 points, ranking 2nd on the list, boasting of its "excellent service" ideal location, and close proximity to famous landmarks. This boutique hotel is designed in a classic Art Deco style but is still luxurious.
The accommodation is located on the central street of Le Phung Hieu, with 47 rooms with a design inspired by the golden age of opera music in the last century.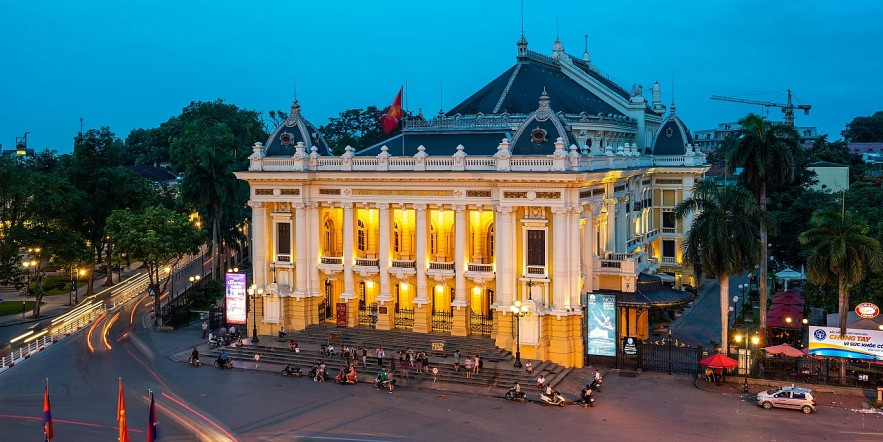 Photo: remotelands
The rooms here are designed in a unique style, displaying performance memorabilia of Opera artists and composers. Premier rooms have French-style balconies overlooking the old town.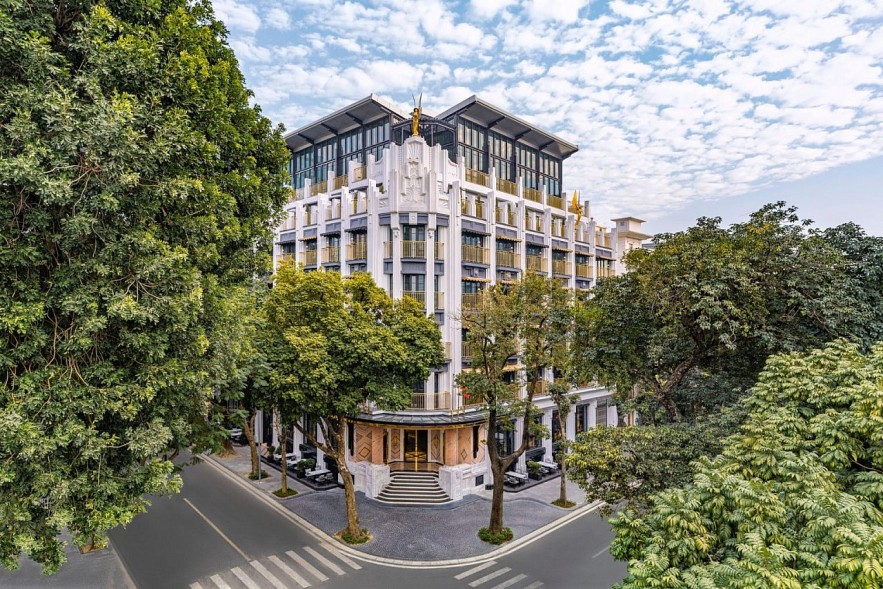 Photo: thesmartlocal
Capella Hanoi offers a daily continental breakfast. Back Stage, an onsite restaurant, is open for lunch, dinner, and breakfast. The hotel's bar features a spacious terrace and a lounge. This Hanoi property provides guests with a children's menu and board games for their children. A day of pampering can include beauty therapy and pampering facials, as well as visiting a wellness center.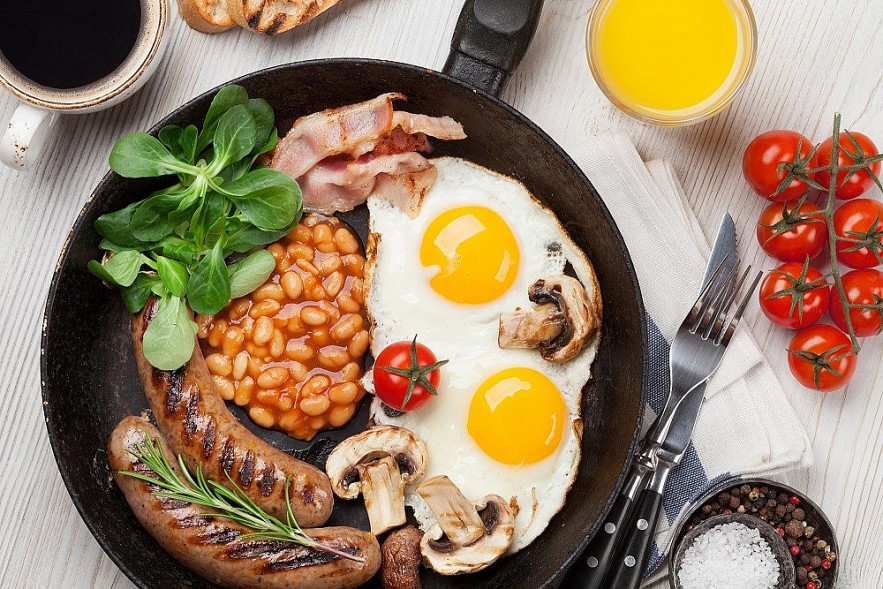 Photo: themodemag
Sofitel Legend Metropole Hanoi
This hotel is ranked 8th on a list of 15 places to stay voted by readers. The hotel has been in operation for about 120 years. It is located near the Opera House. Accommodation is often chosen to host politicians and celebrities when they come to Vietnam.
This property is very large, has a total of 364 rooms, and is designed in the French architectural style. Rooms are decorated with classic oriental furnishings such as silk tapestries, green shutters, and details made of iron.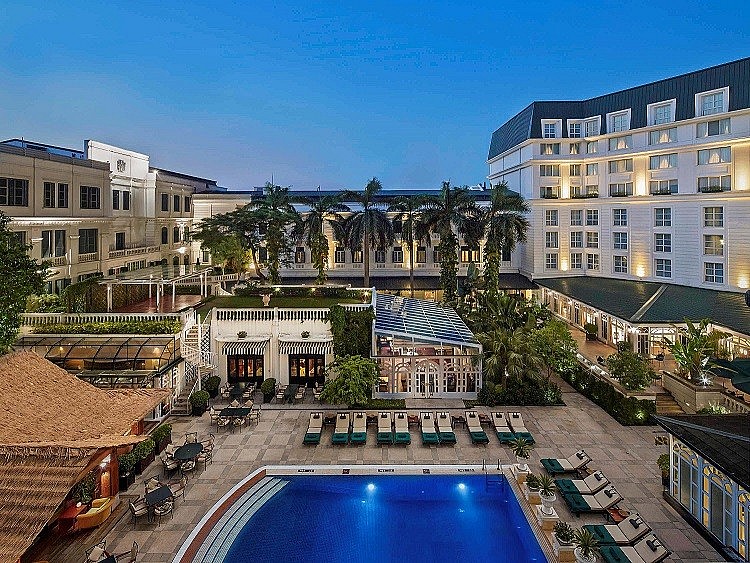 Photo: transidus
Sofitel Legend Metropole Hanoi has long been the city's favorite venue for stylish events. Generations of staff have carried on the refined tradition of hosting Hanoi's most legendary affairs - set amidst elegance and brought to life with precision.
Here, visitors can enjoy a French meal at Le Beaulieu restaurant or sip a cocktail at Bamboo Bar next to the pool. From the Paris-inspired cafe La Terrasse to the popular poolside Bamboo Bar or Vietnamese restaurant Spices Garden they have everything to make the guest's gastronomic journey a memorable one.
Phaboutcocktails
Park Hyatt Saigon
The hotel in Lam Son Square (District 1, Ho Chi Minh City) ranked 4th. The architecture of this hotel is inspired by classical architecture, the resort is like an elegant, luxurious mansion, separate from the hustle and bustle of the city.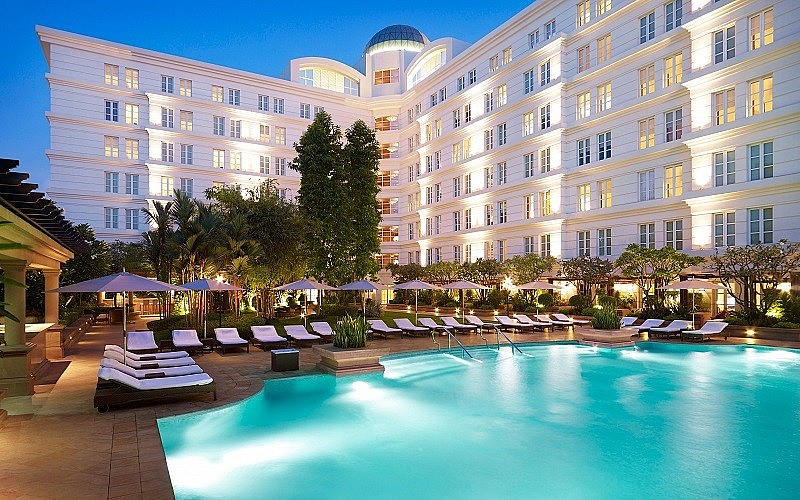 Photo: travelandleisure
Visitors here can choose from 3 types of rooms: Standard, Deluxe, and Suites. All are has a classic style with large windows and wooden furniture. Marble bathroom with a private bathtub. Suites have a separate living area and some have a kitchen for guests who prefer to cook for themselves.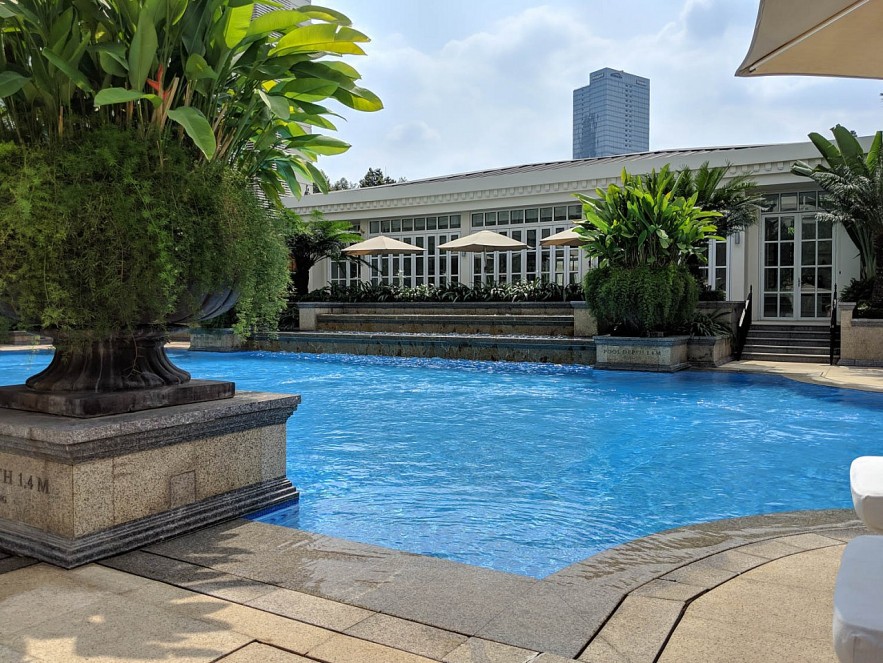 The pool at Park Hyatt Saigon. Photo: onemileatatime
Indulge in a well-rounded dining experience at this hotel. Their signature restaurant named Square One features authentic Vietnamese and French cuisine. While the restaurant Opera offers traditional Italian dishes prepared in a large open kitchen and served in a cozy trattoria setting. For a great night out, head to 2 Lam Son, the liveliest nightspot in Ho Chi Minh City.
On the weekends, rock out with our DJ until late and unwind with a refreshing signature martini or premium glass of champagne. Guests can also listen to live performances by resident musicians every evening at the elegant Park Lounge, which also offers a French-inspired Afternoon Tea buffet from Friday to Sunday.
The Best New Hotels To Book In 2022

From the gorgeous resorts in New York to the classic-styled hotels in London, these new best hotels that were just opened at the beginning of ...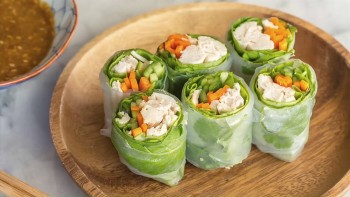 Travel
Rolls are a easy-to-make dish that is loved by many Vietnamese diners as well as Korean stars.