Three main trends for Vietnam's e-commerce in 2021
Innovation in Vietnam's e-commerce industry this year will focus primarily on payments, logistics, and digital technology.
In 2020, major online shopping platforms in Vietnam added games and livestream services.
Tran Tuan Anh, managing director at Shopee Vietnam, said during the time of social distancing, Vietnamese consumers began to switch to online platforms for both essential goods and entertainment purposes.
E-commerce applications, therefore, must integrate many interactive elements such as games and livestream to increase connections with users.
In 2021, Shopee predicts three main development trends in the e-commerce industry, including the development of digital payments, logistic services, and changing of selling methods.
As noted by Shopee, the total number of orders paid through Airpay e-wallet across Southeast Asia grew by four times. In particular, the strongest growth rate was for buyers over 50 years old, which demonstrates the easy accessibility of Airpay wallet.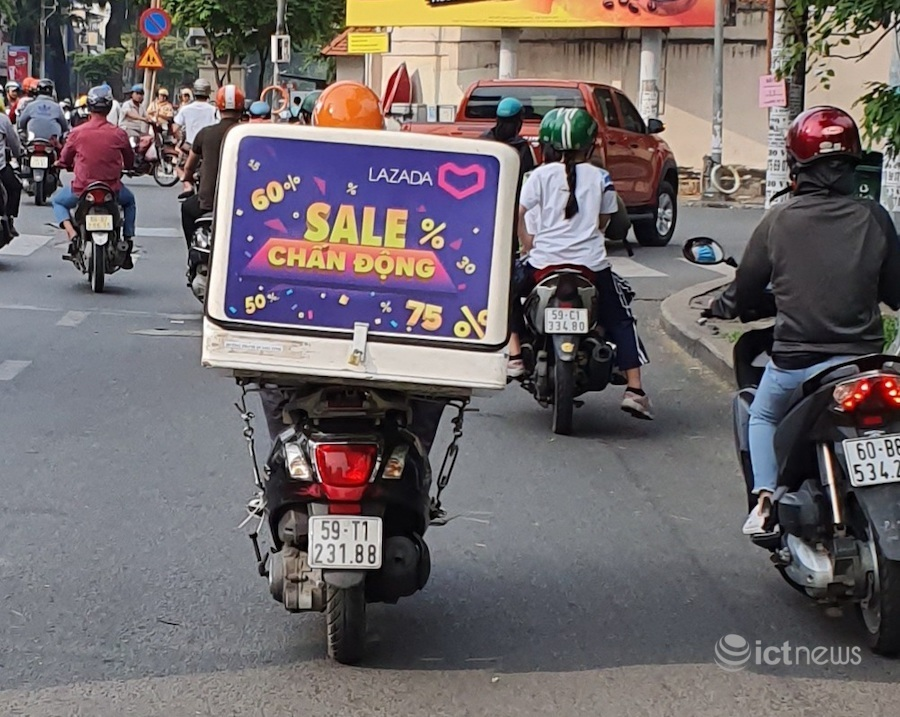 A delivery man on a street in Ho Chi Minh City. Photo: Vietnamnet
As the government is moving towards a cashless society, epidemics have become a driving force behind this process in some areas where most consumer transactions are done in cash.
In addition to increasing wallet usage in online shopping, traditional stores are also accepting more payments via e-wallets. The number of stores in Vietnam using AirPay wallet payments doubled in 2020.
In the year 2021, Shopee said, consumers expect more efficient deliveries. Businesses and sellers need to use technology effectively to ensure that goods are delivered quickly and at cost savings. To do this, it is necessary to monitor the entire process from moderation to delivery, including improvement of logistics networks and warehouse capacity.
In 2020, many businesses transported goods from warehouses at a rate that was three times higher, Vietnamnet reported.
In Vietnam, goods related to food, health and home transported from Shopee's warehouse doubled last year.
Delivery is the key to many online shopping platforms so it is incorporated into Tiki's development strategy in 2021. Chief Financial Officer at Tiki Richard Trieu Pham said that Tiki has invested tens of millions of US dollars in technology and logistics systems each year, and will continue to increase in the future.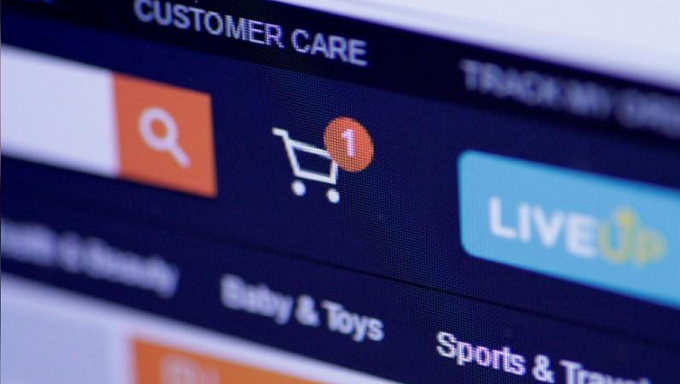 The Lazada website is seen in this illustration photo June 20, 2017. Photo by Reuters/Thomas White
Technology and the end-to-end supply chain at Tiki help ensure the shortest order and delivery times at the lowest cost, thanks to the reduction of intermediary steps and optimization of the use of raw materials and identification of the fastest route.
In 2020, Tiki recorded a reduction of more than 25% in logistics costs per order and a return rate of less than 1%.
The Covid-19 pandemic has prompted businesses, from high-end brands to small businesses, to promote online businesses. This has led to the third trend where businesses and sellers have had to adopt an innovative digital strategy to reach customers in the context of social distancing.
For example, last year Shopee combined with Pond to integrate AI into shopping consulting and skin care consulting for customers.
Vietnamese e-commerce market predicted to continue thriving in 2021
The Vietnamese e-commerce market is predicted to continue booming in 2021, with the revenue exceeding last year's figure.
A report by the Vietnam e-Commerce and Digital Economy Agency (iDEA) under the Ministry of Industry and Trade showed that with 53 per cent of the population participating in online shopping, the e-commerce market in Vietnam grew 18 per cent, reaching $11.8 billion last year, accounting for 5.5 per cent of total retail sales of consumer goods and services nationwide.
Nguyen The Quang, the agency's Deputy Director, said e-commerce had had an impressive year of growth and would continue to explode this year and beyond.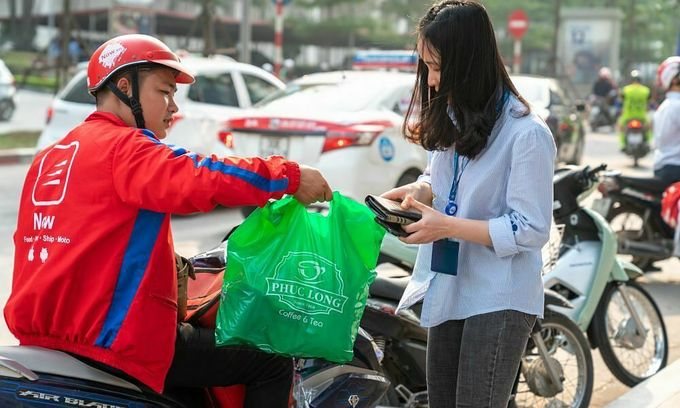 A delivery man hands over food ordered by a female customer in Hanoi, March 2019. Photo by Shutterstock/StreetVJ.
According to the national master plan on e-commerce development in 2021-2025, by 2025, up to 55 per cent of the population will participate in online shopping, with the average value of online purchases of goods and services reaching US$600 per person annually.
The revenue of the B2C e-commerce model increases by 25 per cent each year, reaching $35 billion, accounting for 10 per cent of the total retail sales of goods and services in the whole country.
Vietnam has a growth rate of retail market share among the top three countries in the region.
From 2015 up to now, the growth rates of the three largest internet economies in the region have averaged 35 - 36 per cent, of which, Vietnam grew by 36 per cent, Indonesia 41 per cent, and the Philippines 30 per cent.
According to Amazon Vietnam, Vietnamese sellers exceeded $1 million in sales on Amazon last year, a three-fold increase from 2019.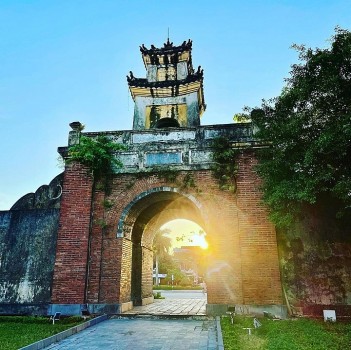 Travel
Quang Binh has many natural wonders as well as magnificent man-made architecture, one of which is Quang Binh Quan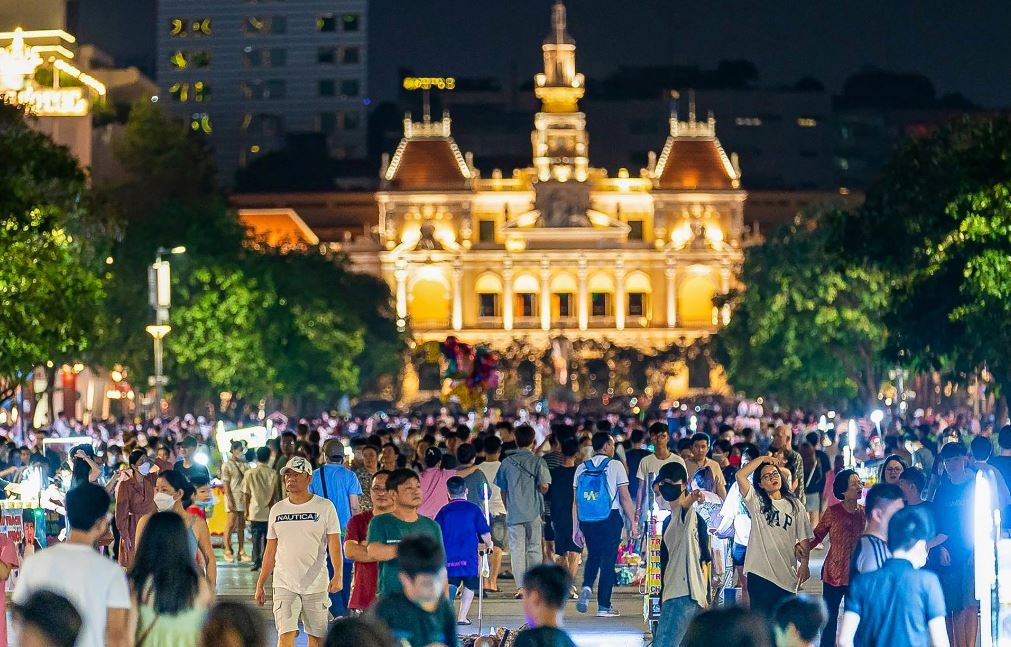 Economy
Vietnam Business & Weather Briefing (August 17): Vietjet offers tickets for Lunar New Year 2023 with super saving prices, reference exchange rate up VND 19 .
August 17, 2022 | 16:45