Three picturesque hills in Hue for serenity-seekers
The Hue Ancient Capital is not only renowned for antique architectures but also picturesque hills which definitely satisfy serenity-seekers.
Vong Canh Hill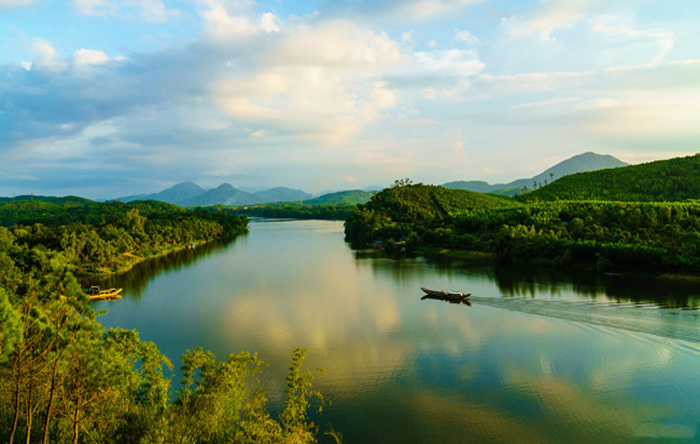 Perfume (Huong) River seen from Vong Canh Hill Photo: We25.vn
Vong Canh Hill is located on Huyen Tran Princess Street (Thuy Bieu Ward in the south ofHue City). The hill is said to be a sightseeing place of Kings of Nguyen Dynasty, according to Du lich Vietnam (Vietnam Travel).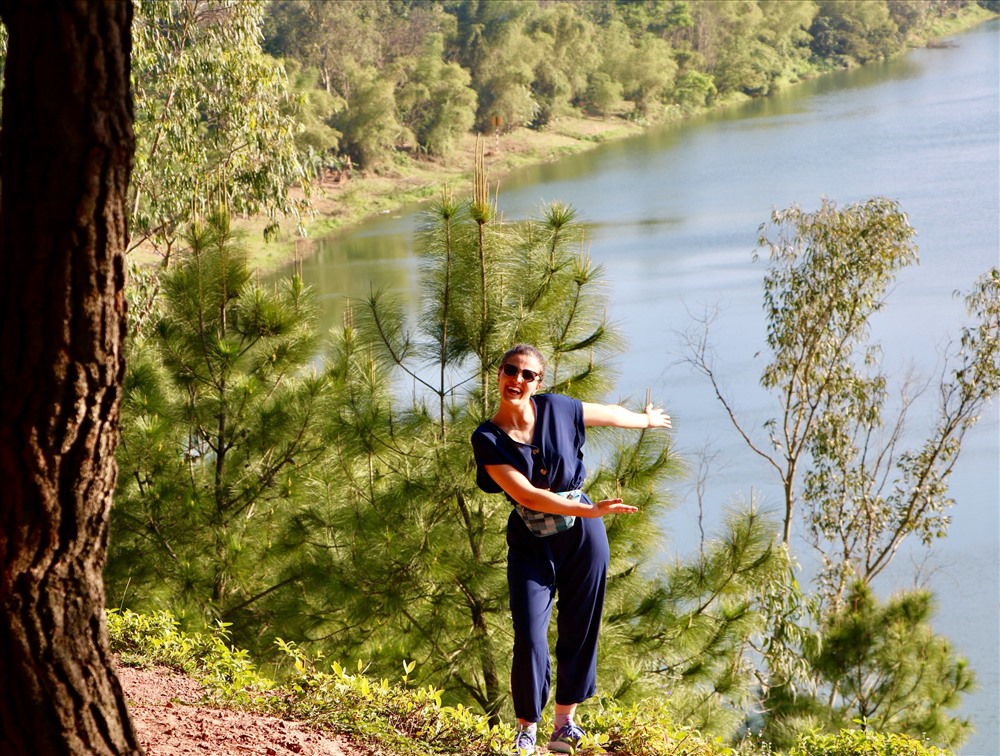 Photo: Vivu247
The hill is 43m high, adjacent to the romantic Perfume River and surrounded by Kings of Nguyen Dynasty's tombs. Boasting poetic and serene beauty, Vong Canh Hill is appropriate for sightseeing and going for a picnic.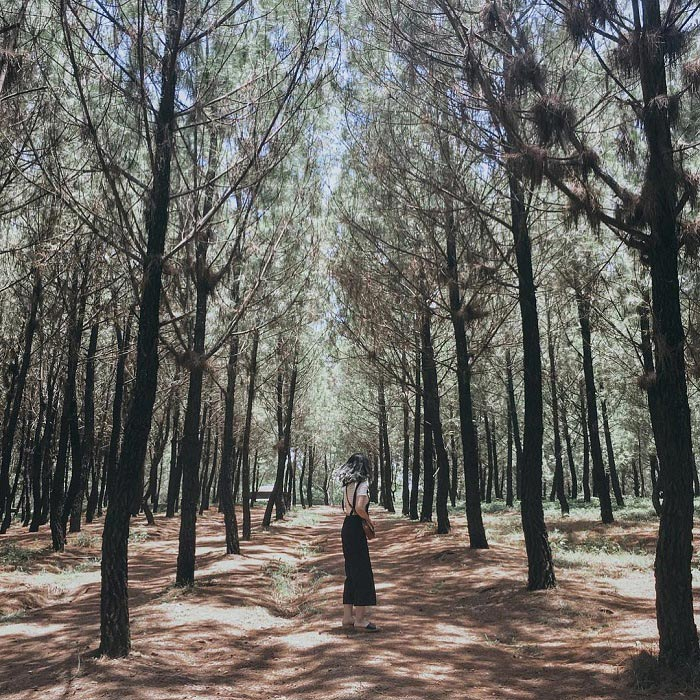 Photo: Hue Smile Travel
Standing on the hill, tourists can take in the entire view of the Hue Imperial City and majestic mountain ranges.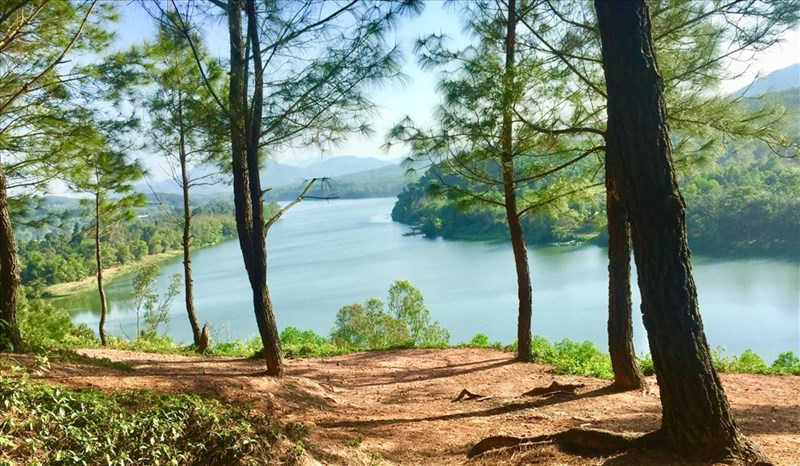 Photo: Vivu247
People agree that Vong Canh Hill is at the most beautiful at sunrise or sunset as the rays of sunshine penetrate through green leaves and reflected in the Perfume River. The fresh air along with peaceful natural beauty will surely help visitors escape from the hustle and bustle of daily life.
Thien An Hill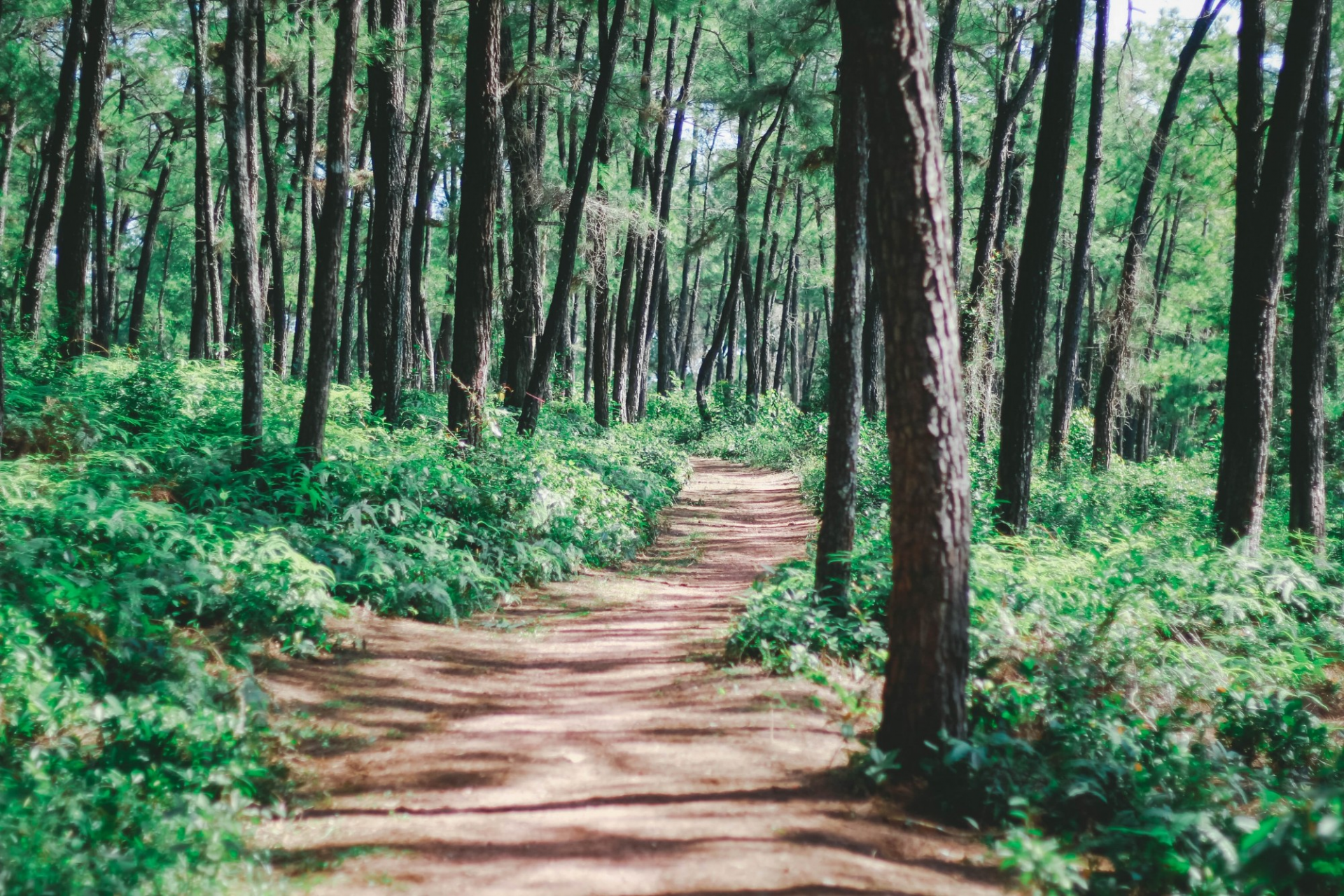 Photo: Du lich Hue
Thien An Hill has been more famous since it appeared in the movie "Mắt biếc (Dreamy eyes). For those who are keen on taking photos, this hill is truly a perfect place.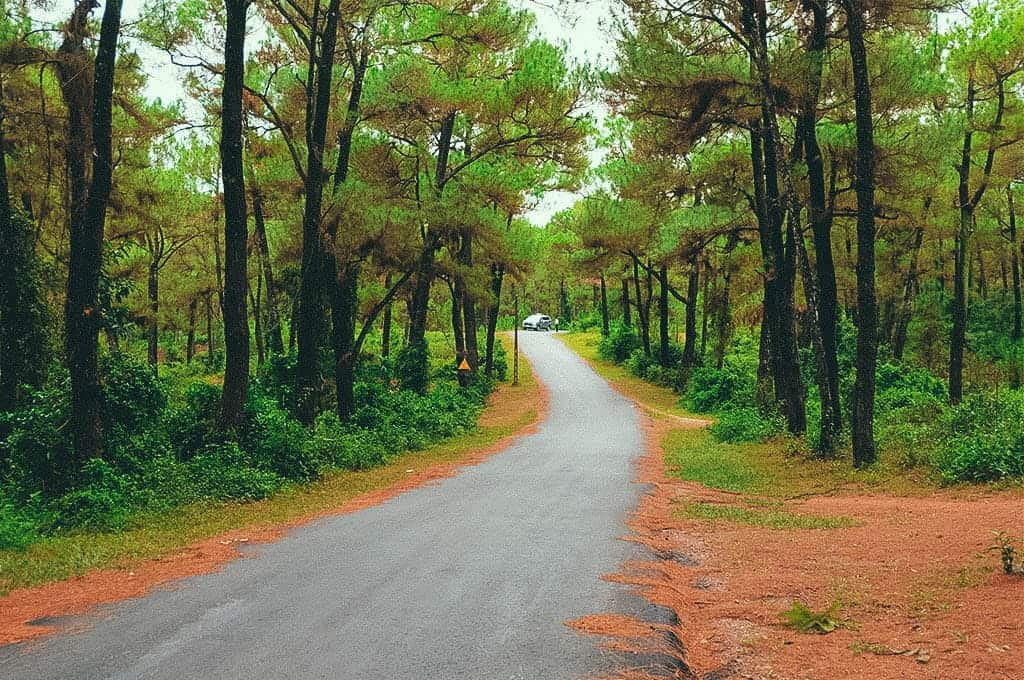 Photo: Traveloka
Thien An Hill is about 10km to the southwest of Hue city center, in Thuy Bang commune, Huong Thuy town, Thua Thien Hue. The hill boasts a wild and ancient beauty with the roads covered by high pine trees.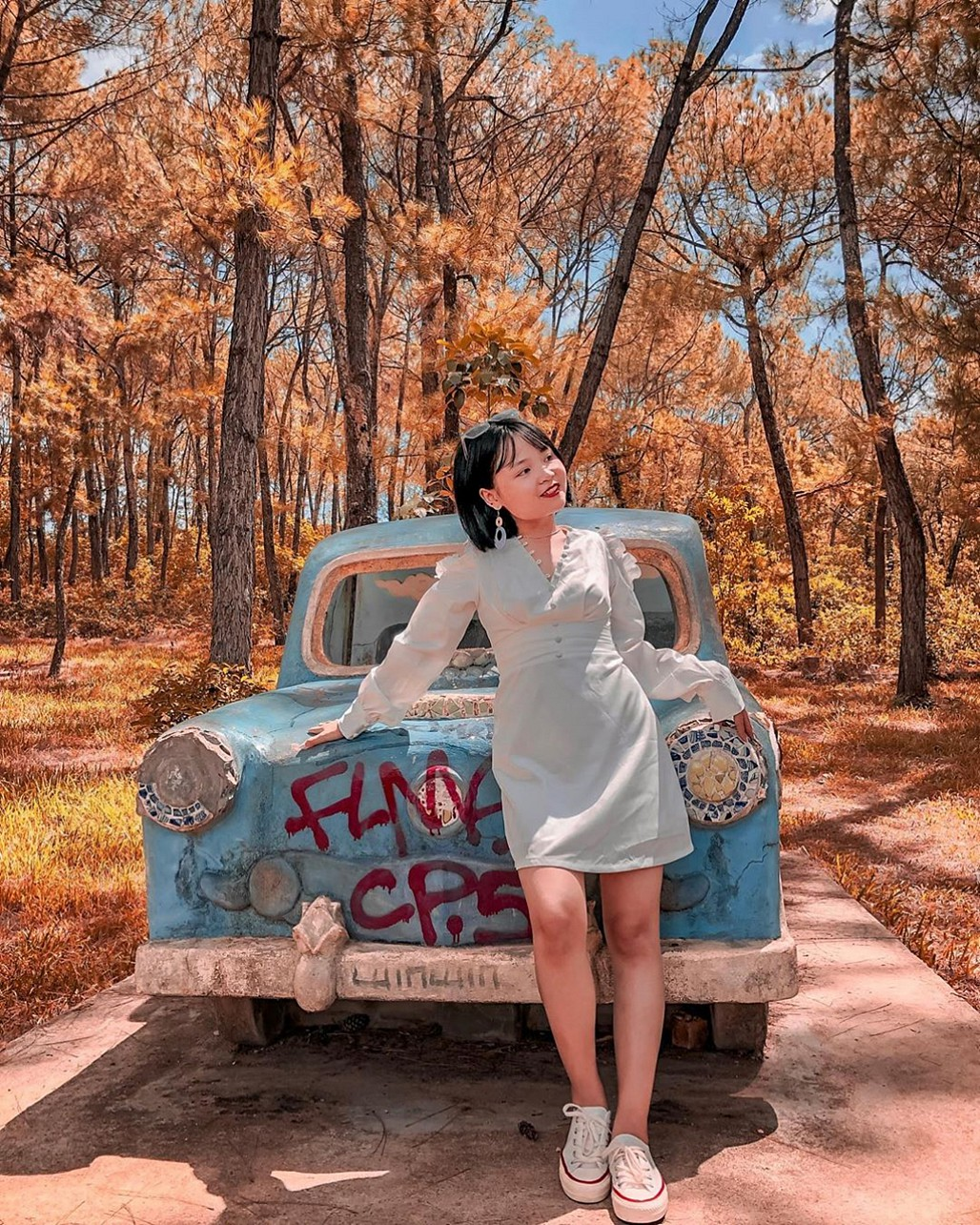 Photo: Du lich Hue
Vong Canh Hill is blessed with cool climate all year round and becomes a favorite destination for many visitors and avid photographers.
Thien An Monastery is situated on the highest hill and is designed in Asian style which distinguishes it from other monasteries in Hue.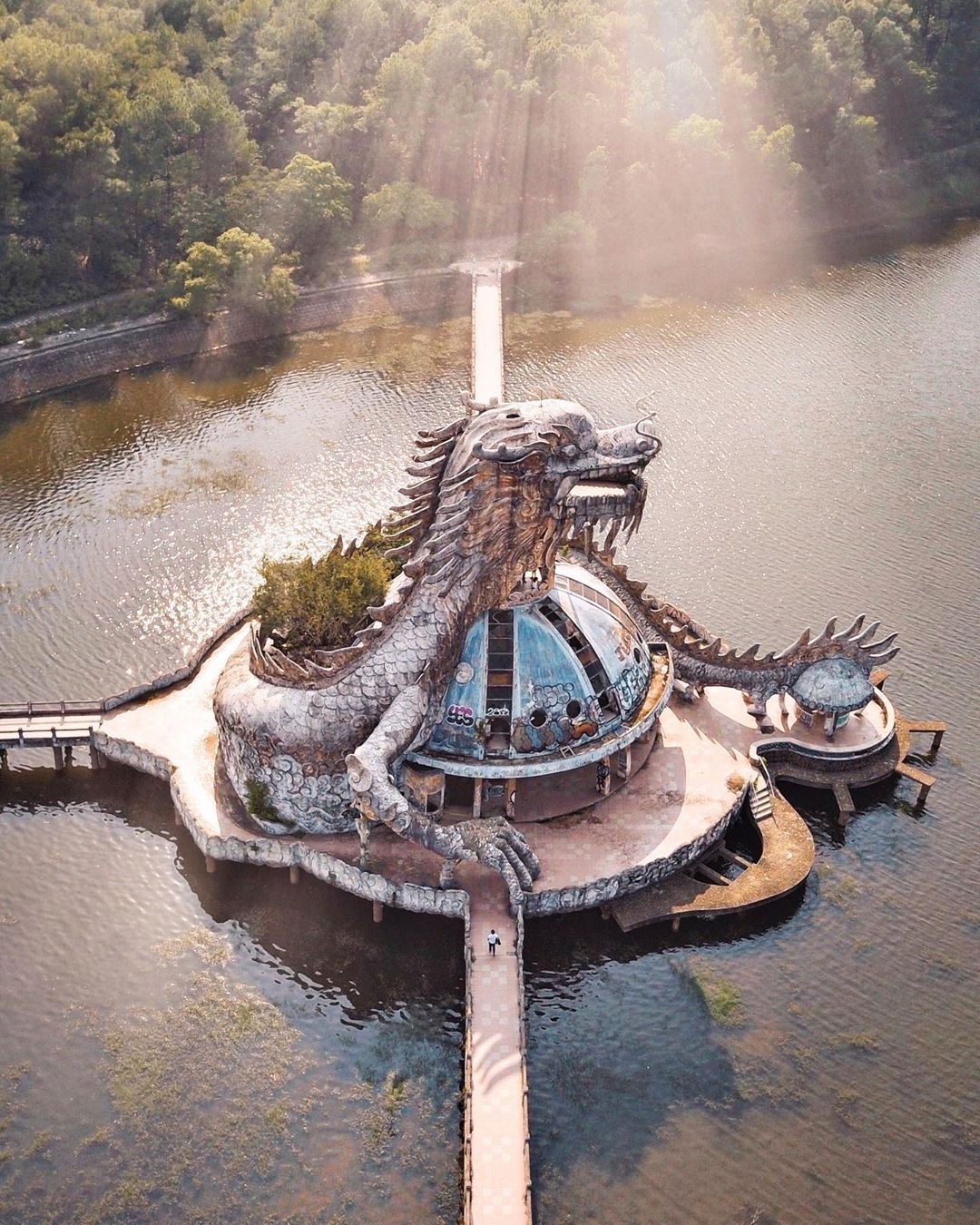 Ho Thuy Tien water park Photo: Weeatfish
In addition to Thien An Hill, tourists can visit Ho Thuy Tien water park. It was built in 2001, opened in 2004, then, shut down a few years later. This abandoned park has become more famous as it continuously appeared on international media like Insider, Dailymail, Lonelyplanet as well as Instagram, websites of many travel bloggers.
Ngoc Linh Hill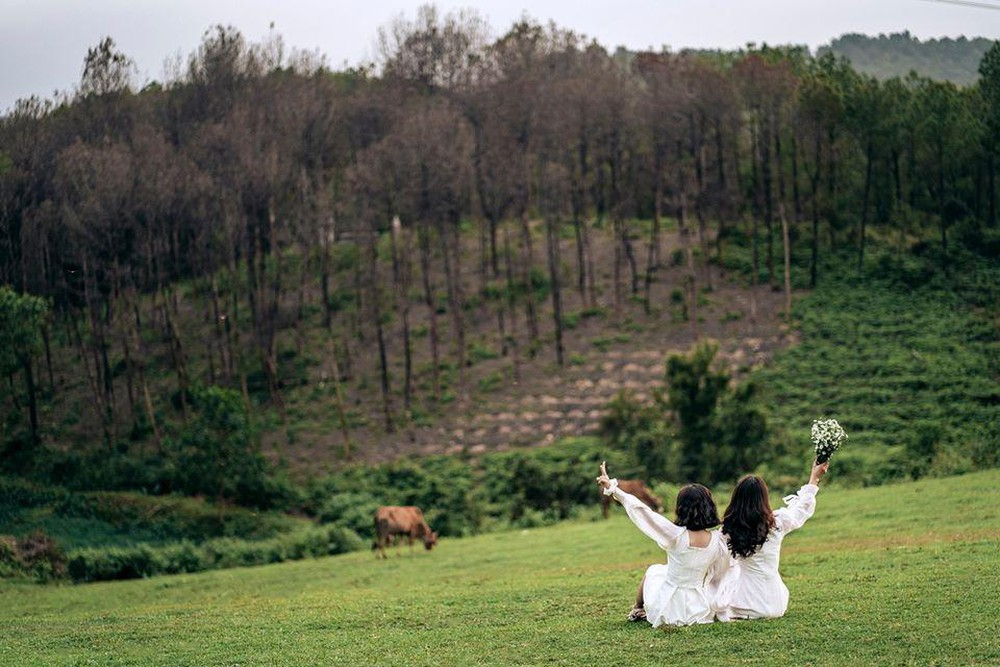 Photo: FB Review du lich Hue
Also located in Thuy Bang commune and about 15km to the west of Hue City Center, Ngoc Linh Hill is surrounded by the winding Perfume River. The hill owns romantic and spectacular beauty which can delight anyone stepping on here for the first time.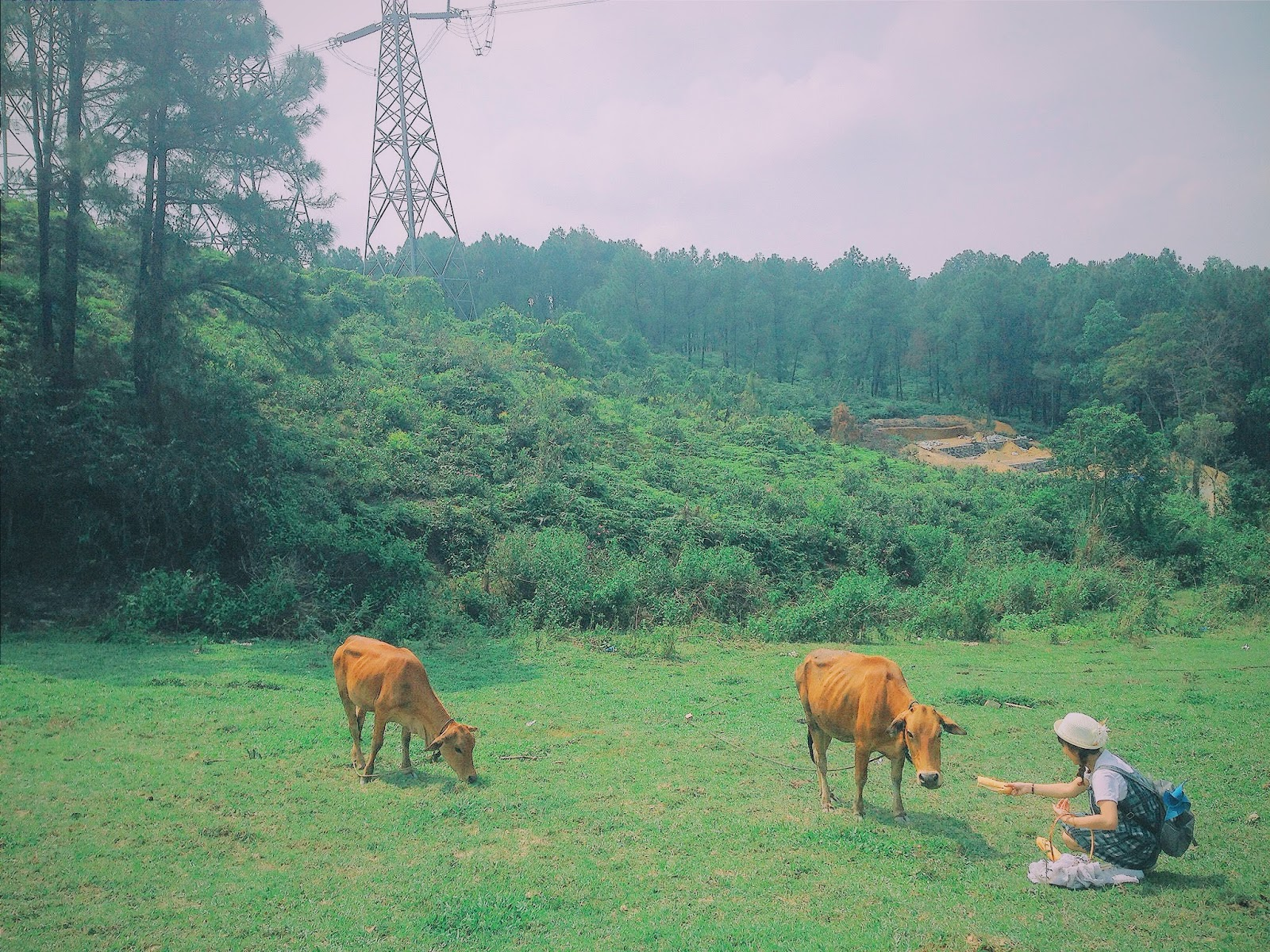 Photo: FB Review du lich Hue
With a poetic check-in background created by vast pine forests, green grass carpets and cows grazing, Ngoc Linh Hill lures an influx of youngsters to take photos.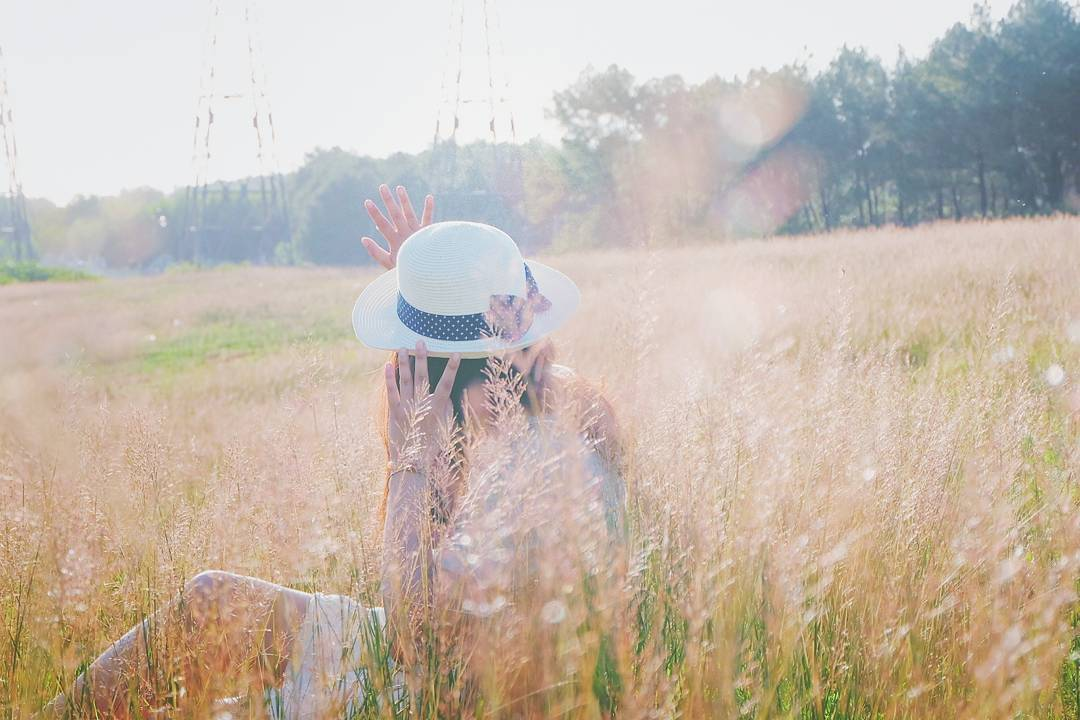 Photo: FB du lich Hue
For those who want to seek tranquility or just simply want to reduce stress after long busy days at work, Ngoc Linh Hill is an ideal choice.
Romantic Da Lat with pink grass hills

Da Lat is romantic and attractive by not only charming wild sunflowers, red maple leaves but also beautiful pink grass hills, which make the city ...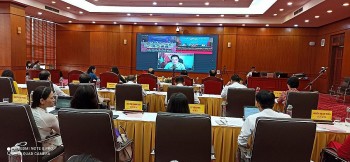 Friendship
The Guangxi Government and Vietnamese localities work to intensify cooperation through education in order to nurture the Vietnam-China comprehensive strategic cooperative partnership.
Multimedia
The image of the small Mam Xoi hill in Mu Cang Chai, with the color of ripe rice, will enchant any traveler looking for dreamy views.
September 23, 2022 | 12:48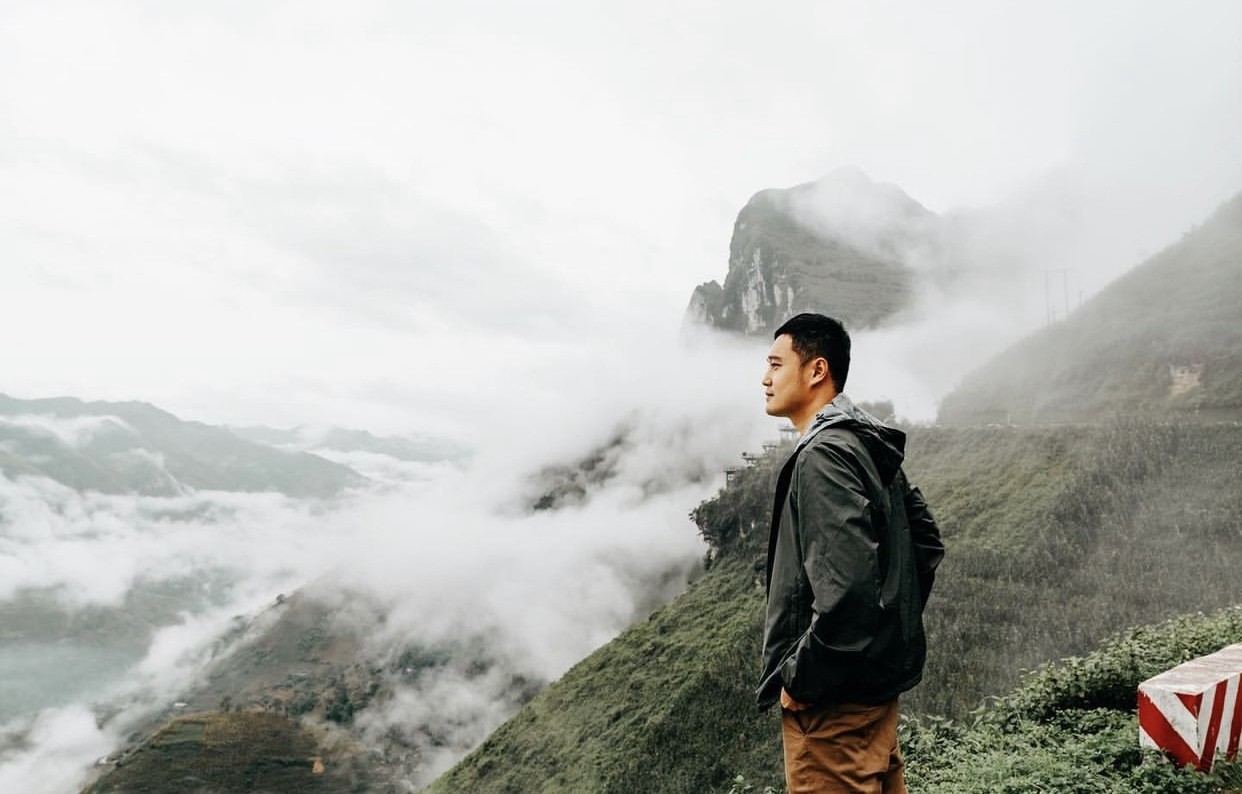 Travel
If you are looking for a thrilling yet romantic and adventurous experience, cloud-hunting in Ha Giang is definitely a must-try.
September 21, 2022 | 09:35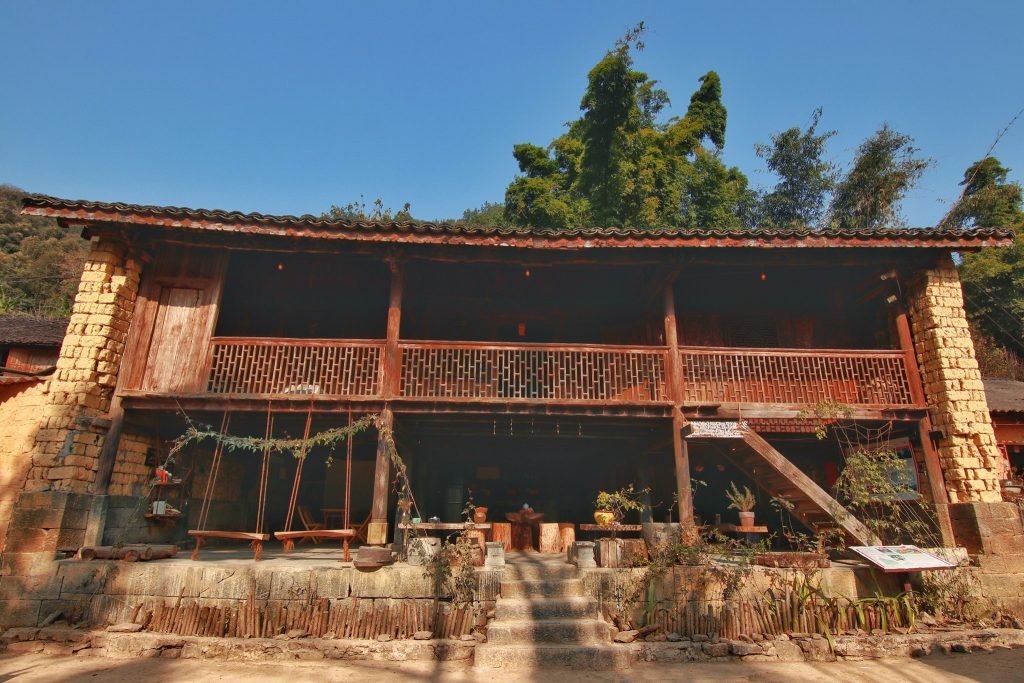 Travel
During this autumn time, Meo Vac is one of the most famous traveling destinations in Vietnam for tourists.
September 21, 2022 | 07:56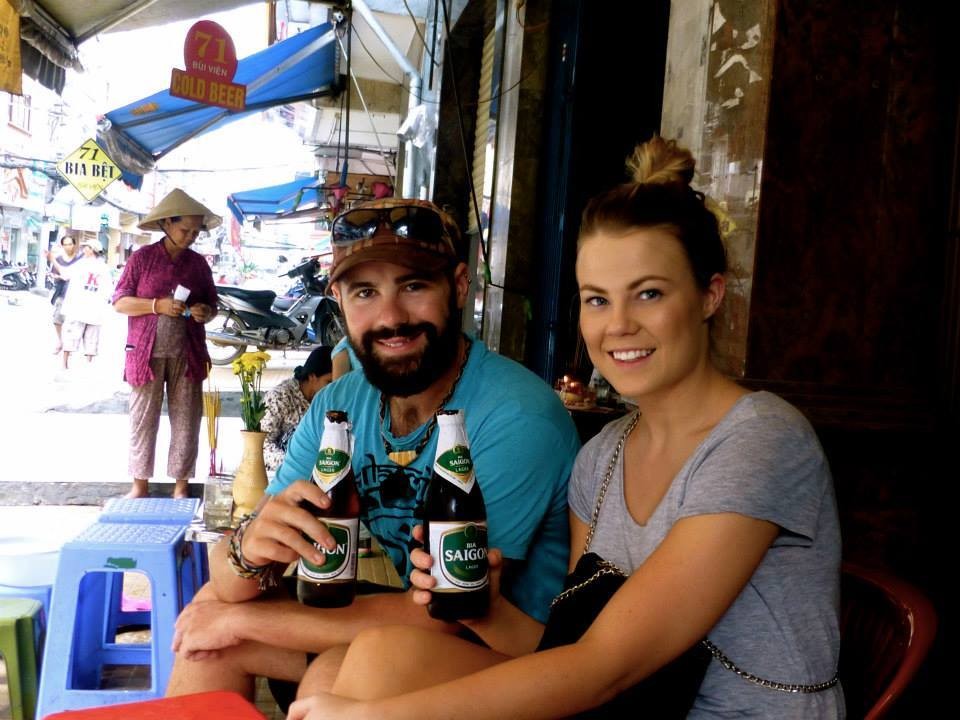 Travel
An Australian couple Alesha Bradford and Jarryd Salem (NOMADasaurus - Adventure Travel Couple) say that they have travelled all around the world for more than a decade and found Vietnam to be their all-time favourite country to visit in the Southeast Asian region.
September 20, 2022 | 13:00