Three prioritized groups receiving Covid-19 vaccine in second phase in HCMC
Due to the limited supply of the Covid-19 vaccine, Ho Chi Minh City will give priority of inoculation to three groups in the second phase.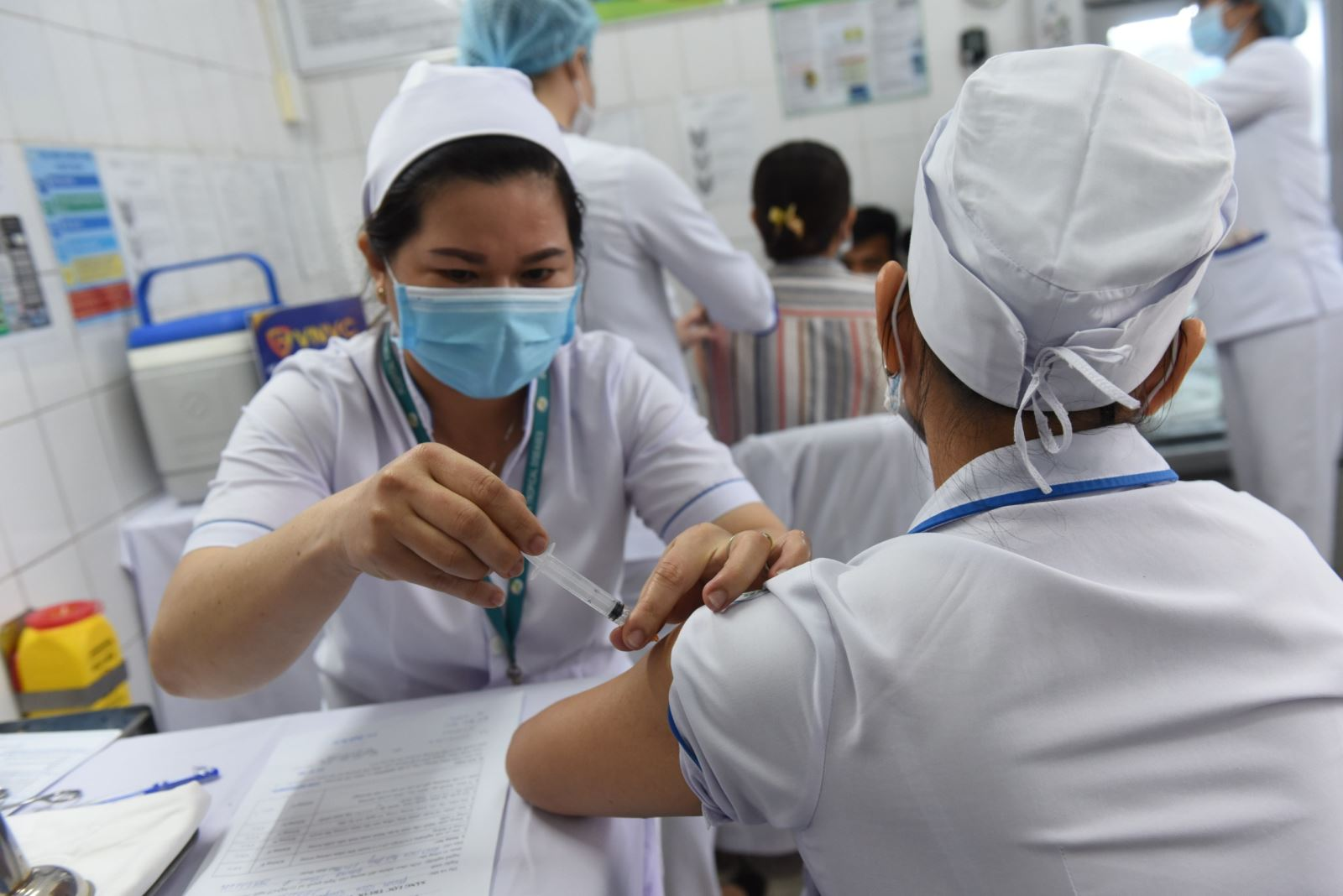 A medical worker is injected with the AstraZeneca Covid-19 vaccine. Photo: Baotintuc
HCMC Department of Health recently held an online meeting with all health facilities in the city to deploy the second phase of the Covid-19 vaccination campaign, Baotintuc reported.
With receiving 56.250 vaccine doses, the city will give priority of inoculation to three groups in the second phase.
45.190 doses will be given to medical workers (who yet vaccinated in the first phase), 2000 doses for Tan Son Nhat International Airport's staff who come direct contact with entrants, and 9.050 for medical workers (who receiving first jabs in the first phase).
Director of HCMC Health Department Nguyen Tan Binh said the local health sector has a total of more than 60000 medical workers. Due to the limited supply of the Covid-19 vaccine, only three abovementioned groups getting vaccinated in this phase.
Binh also requested vaccination sites accelerate inoculation to avoid the vaccine to be expired.
Director of HCMC Center for Disease Control asked all vaccination sites to thoroughly prepare to timely treat possible cases with reactions after administration.
The city's second phase of the vaccination campaign is expected to last from April 19 to April 30.
Vietnam aims to secure around 150 million doses this year to cover 70 percent of its 98 million population.
In the first phase of the vaccination campaign, there were 33% of recipients displaying commonly mild reactions such as swelling at the injection site, fatigue, mild fever, headache, and nausea. These reactions are normal which are also detected in other types of vaccines against measles, whooping cough, or tetanus.
There were 1% of recipients experiencing severe reactions; however, they were timely treated and now are all in stable health conditions.
The post-injection reaction rate in Vietnam was lower than that announced by the producer. The country to date hasn't yet recorded any cases of blood clots after administration.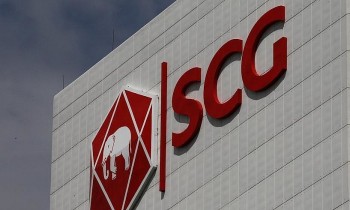 Economy
Thailand's SCG Packaging Pcl (SCGP) on Monday announced an 11.8 billion baht ($353.93 million) expansion in its packaging paper business in Vietnam, anticipating growth in demand.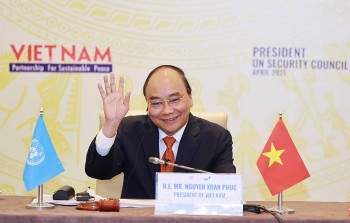 National
As a non-permanent member of the UN Security Council (UNSC), the nation has been making important contributions aimed at supporting sustainable peace, according to UN Secretary-General Atonio Guterres.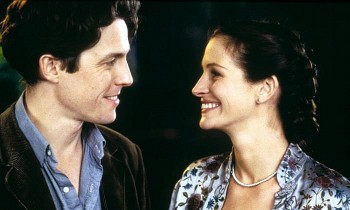 Handbook
Rom Coms never get old, and rom coms movie never fail to make us laugh and cry, lifting our spirit. From Notting Hill to The Lovebirds, here are the 10 best romantic comedies you can watch right now on Netflix.