Three Vietnamese Cities and Two Islands Featured in Southeast Asian Top List
The list, released in late June, suggests destinations, resorts, and restaurants, among others, to try in the region. The lists were compiled based on votes from readers around the world from January to April this year.
Da Nang, Hanoi, and Ho Chi Minh City were listed in the list of best cities in Travel + Leisure Southeast Asia in Asia's Best Awards 2022.
Meanwhile, Phu Quoc and Con Dao, an island and an archipelago, respectively, were named in the website's Top 10 islands in Southeast Asia list.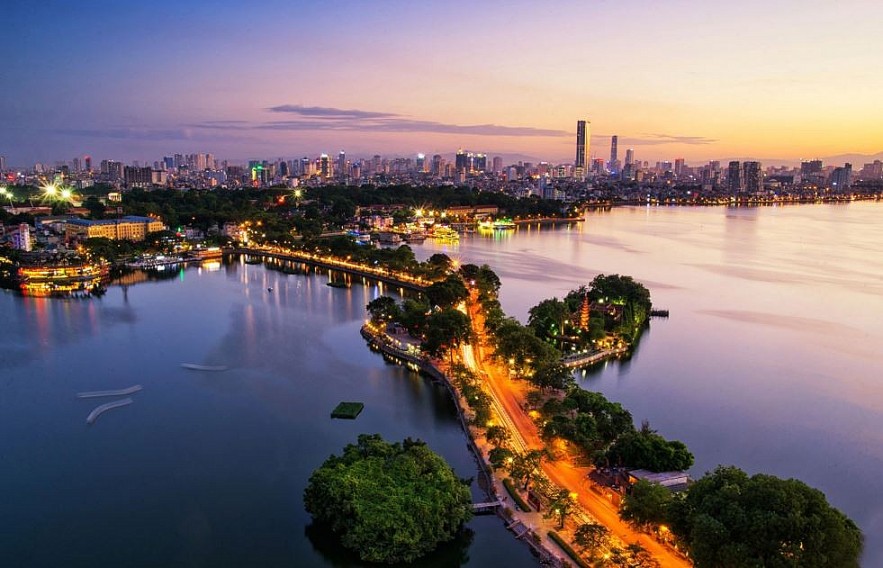 Hanoi (Photo: National Geographic)
Hanoi
Hanoi, the capital of Vietnam, is known for its centuries-old architecture and a rich culture with Southeast Asian, Chinese, and French influences. The city has appeared in countless lists of best destinations voted by renowned travel reviews.
"The charming Vietnamese capital has aged well, preserving the Old Quarter, monuments, and colonial architecture, while making room for modern developments alongside," wrote TripAdvisor when it ranked the city at sixth place among the 25 most popular destinations in Tripadvisor Travellers' Choice Awards 2021.
Hanoi is home to dozens of top restaurants and night pubs in Vietnam, according to this year Travel + Leisure's Asia's Best Awards.
In terms of hotels, Capella Hanoi was named the second-best as it offers "effortless sophistication meets unexpected design." Sofitel Metropole ranks fourth for being recognized as "Hanoi's legendary landmark for its contribution to the history and heritage of the city." InterContinental Hanoi Landmark72 and InterContinental Hanoi Westlake follow the list as they combine "spacious accommodation, luxurious facilities, and attentive Vietnamese hospitality".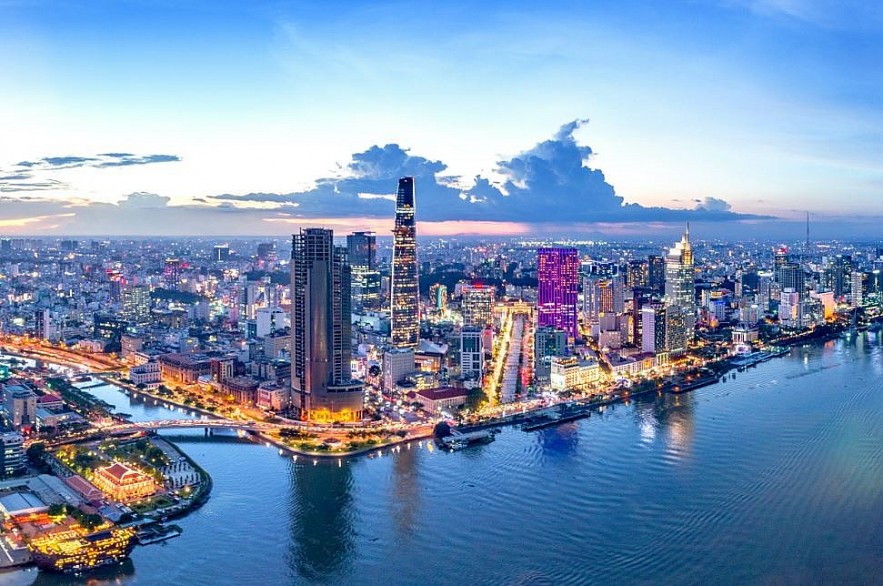 Ho Chi Minh City (Photo: Lonely Planet)
Ho Chi Minh City
When mentioning Ho Chi Minh City, people immediately think about the bustling atmosphere around the clock. Not only is it the largest economic center in southern Vietnam but it is also the leading entertainment paradise for tourists.
Sheraton Saigon won Travel + Leisure's title of the best city hotel in Vietnam in 2022. "When it comes to where to plant yourself within the buzz of Ho Chi Minh City, it's all about location, location, location. And the Sheraton Saigon Hotel & Towers has it in spades. Adjacent to historic Dong Khoi Street once known as Rue Catinat and made famous by Graham Greene's novel The Quiet American, this elegant five-star hotel is set amid a vibrant shopping and emerging hospitality scene," said the website.
Quince Saigon was named Vietnam's best restaurant in 2022 thanks to its "consistently good" services. Quince offers fine dining quality amidst a relaxed atmosphere that delivers the most aromatic dishes accompanied with the rustic charm of home-cooking.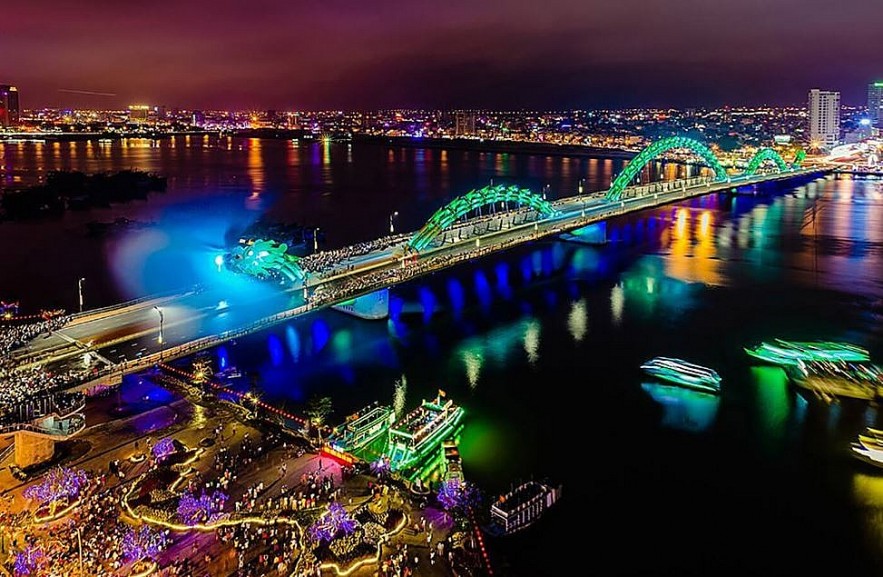 Da Nang (Photo: Forever Vacation)
Da Nang
Da Nang is a coastal city in central Vietnam. Located in the South Central region, about 961 kilometers away from Ho Chi Minh City, Da Nang has various topographical features including mountains, plains and beaches, which create many enchanting landscapes.
Travel + Leisure named InterContinental Danang Sun Peninsula Resort as the best beach/ Upcountry resort in Vietnam. "When it opened in 2012, the colorful, non-traditional resort was a design revolution for Vietnam. As experiential travel continues to grip this part of the world, the resort offers opportunities for wildlife, design, coffee art, food, and culture encounters," said the website.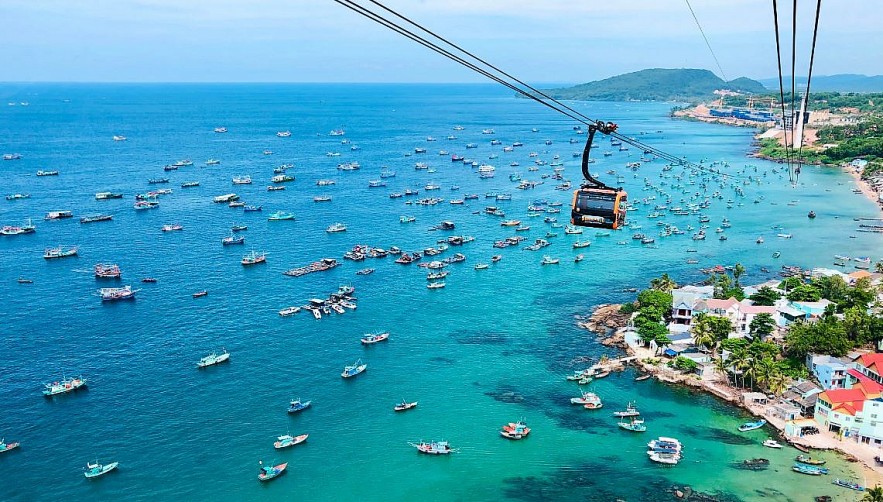 Phu Quoc (Photo: CNN)
Phu Quoc
Phu Quoc's gleaming white sand beaches have earned it the nickname "Pearl Island", but the island's environmental conservation efforts and cultural heritage deserve as much attention as its picturesque sand and surf. Fishing and agriculture remain primary industries, and more than half the laid-back island has been protected by a UNESCO Biosphere Reserve since 2006.
Home to fish sauce, pepper, and pearls, Phu Quoc offers both luxury and local life, with clean water by day and clear skies at night, according to Vietnam Travel.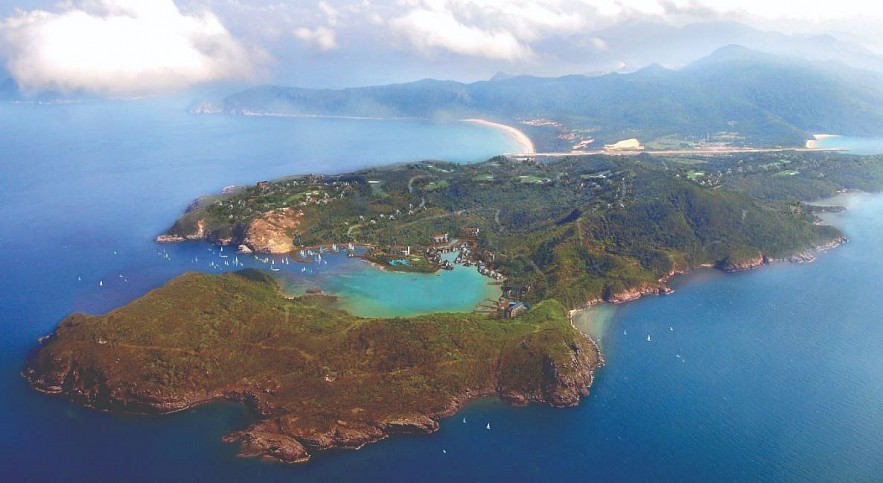 Con Dao (Photo: Zing News)
Con Dao
A tiny archipelago off the southern coast, only a small number of travelers wind up in Con Dao. Though the trip requires extra effort, those who commit to the journey are rewarded with some of the country's most blissful beaches and best snorkeling. Much of the island is covered by the Con Dao National Park.
Con Dao's coolest weather arrives between September and January while its hottest months are June, July, and August. Given the island's location, Con Dao is also prone to strong winds in December and January, according to Vietnam Travel.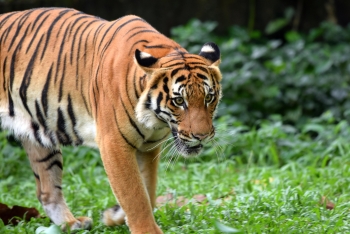 Economy
#ShopeeGivesBack, Shopee's long-term community initiative, has raised over RM48,000 from 1 May 2020 to 31 July 2022 for two Non-Governmental Organisations (NGOs) championing environmentally-conscious efforts in Malaysia.