Three volunteers to receive 75mcg dose of Made-in-Vietnam COVID-19 vaccine
Three volunteers are set to be injected the first shot of 75mcg dose of the Made-in-Vietnam Nanocovax vaccine on January 18, the highest quantity of the vaccine which will be trialed on participants.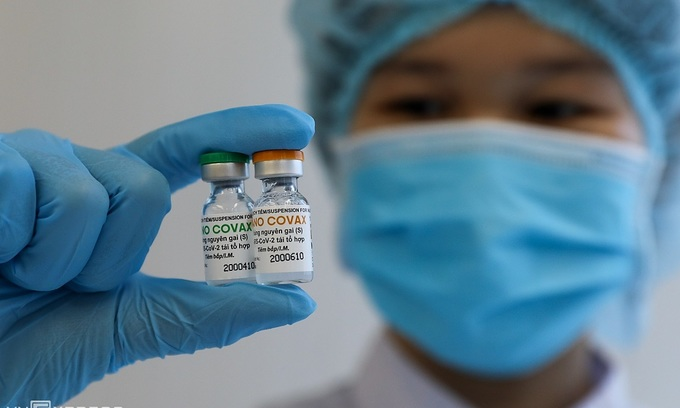 A medical worker holds up two vials of Nanocovax, a Vietnamese Covid-19 vaccine that has entered human trials on December 17, 2020. Photo by VnExpress/Giang Huy.
According to the Vietnam Military Medical University, similar to the two previous doses, volunteers will be put under health monitoring for 72 hours following the injection. The remaining 17 in the group will subsequently get injections of the 75mcg dose providing that the vaccine's safety is confirmed.
Trials for Nanocovax, began on Dec. 17 with 60 volunteers signing up for the first phase. 40 were injected with 25 mcg and 50 mcg doses, said Do Quyet, director of the university, where the trials took place.
So far, 50-75 percent of volunteers have only shown small side effects like light fevers or pain at the time of injection, which are of no medical concern, said Chu Van Men, director of the Center for Clinical Trials and Bioequivalence under the Vietnam Military Medical University, as cited by Nguoi Lao Dong.
The vaccine has so far been deemed safe, but whether it would be effective in preventing Covid-19 has yet to be confirmed, according to VNExpress.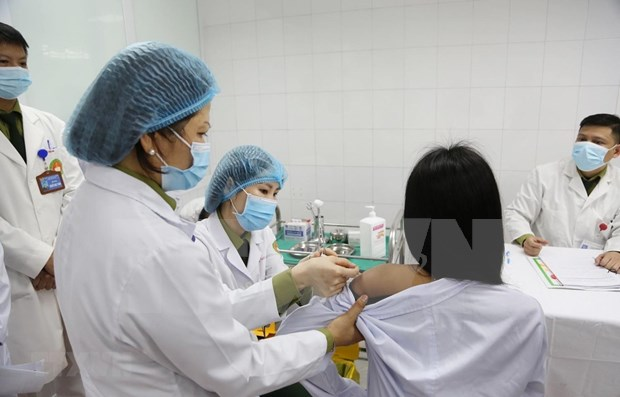 One of the three first volunteers receiving first shots of 50mcg dose of COVID-19 vaccine Photo: VNA
Nanocovax, produced by the Nanogen Pharmaceutical Biotechnology JSC, would need to undergo three human trial phases before it could be distributed. The first phase would be performed on 60 volunteers between 18-50 years of age, with inoculation performed with a two-dose schedule 28 days apart.
The second phase is scheduled to start in February next year and last until August, with 400-600 volunteers aged 12-75 vaccinated, while the third phase is expected to see the participation of up to 30,000 volunteers.
All phases are expected to be completed by February 2022.
Vietnam currently has three other Covid-19 vaccines under development by the Institute of Vaccines and Medical Biologicals (IVAC), Vaccine and Biological Production Company No. 1 (Vabiotech) and the Center for Research and Production of Vaccines and Biologicals (Polyvac).
Vietnam in talks with the UK to buy 30 million doses of Covid-19 vaccine
The country is in talks with British Covid-19 vaccine developers AstraZeneca and Oxford University to purchase 30 million doses of Covid-19 vaccine.
Besides, the Ministry of Health is also negotiating to purchase vaccines from the US (Pfizer), Russia (Sputnik V), and China. The negotiating parties are required to sign an information confidentiality memorandum, with only some of the contents being unveiled.
"We're closest to an agreement with AstraZeneca to guarantee the supply of 30 million doses of vaccine between the first and fourth quarters of 2021," Deputy Minister Truong Quoc Cuong said.
He also revealed Vietnam would be eligible to buy vaccines from the World Health Organization's Covax program to cover 16 percent, or 15.6 million of its nearly 98 million population, at "the cheapest price."
Second Vietnam-produced COVID-19 vaccine to enter human trials
Vietnam's second COVID-19 vaccine, IVAC's Covivac COVID-19 vaccine is set to enter human trials this month after safety test assessments in animals, becoming the second vaccine in Vietnam to granted such action.
The Covivac vaccine is the research work of the Institute of Vaccines and Medical Biologicals (IVAC) under the Ministry of Health (MOH). It had earlier yielded safe results and strong immunity responses on mice, rabbits, etc. Given promising results on animals, the vaccine is granted to enter human trials starting January, two months earlier than expected.
As reported by VOV, IVAC will cooperate with the National Institute of Hygiene and Epidemiology and Hanoi Medical University to trial the vaccine on 125 volunteers aged 18-59. Those receiving IVAC's trial jabs must be healthy, having no underlying disease, and satisfying several other specific criteria.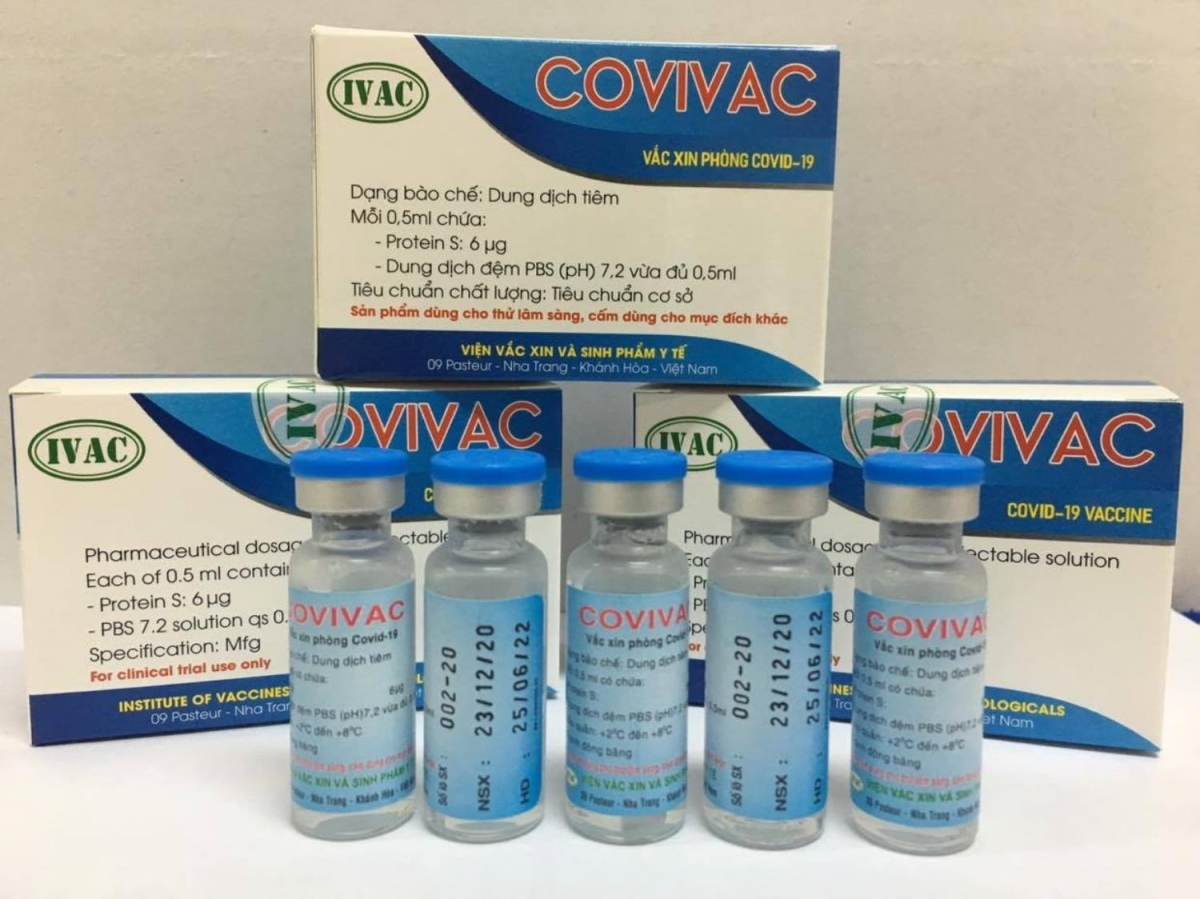 Covivac will become the second COVID-19 vaccine made in Vietnam to enter human trials Photo: VOV
The first batch of volunteers will be divided into different groups who receive different doses. Following stages will be conducted if the human trials go smoothly.
According to Dr. Duong Huu Thai, Director of IVAC, the Institue has been studying Covivac since last May, aiming at successfully producing the vaccine and completing three human trials within 18 months. The first phase of the trails is scheduled to finish in April.
"If all three trial phases yield good results, Vietnam might have the vaccine in late 2021", Thai said. "IVAC has an edge in the production process thanks to its available infrastructure, technology, and decade-long experience in producing flu vaccines".
Vietnam has recorded 1,515 Covid-19 cases so far. A total of 1.361 patients have been given the all-clear so far. The fatalities still stand at 35. Among the active patients, nine have tested negative for the virus once, eight twice and eight thrice.
Some 17,470 people who had close contact with COVID-19 patients or came from pandemic-hit regions are now under quarantine nationwide.