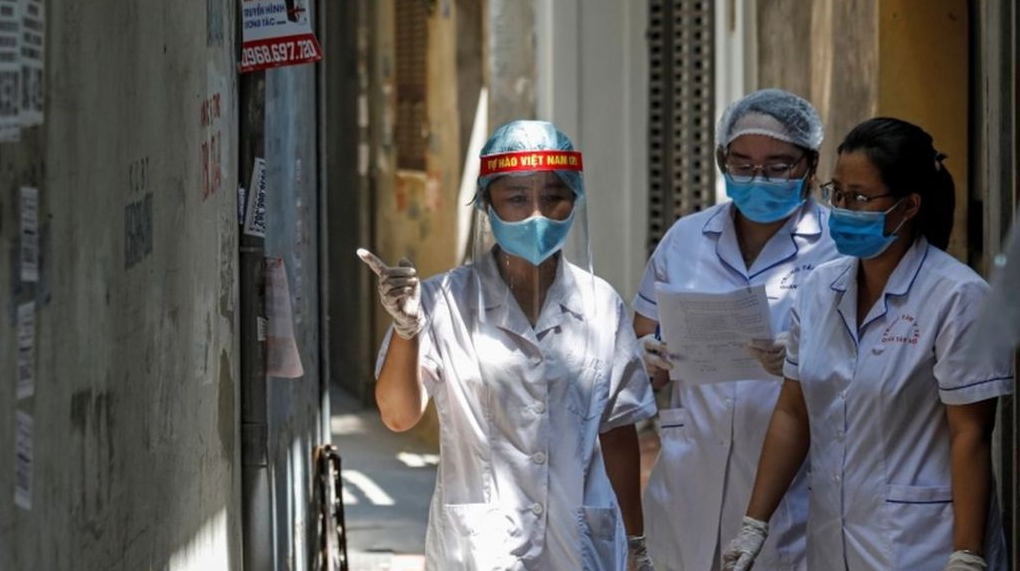 Vietnam records three new COVID-19 cases. (Photo: Getty)
Vietnam records three new COVID-19 cases
Vietnam recorded three new imported COVID-19 cases in the 24 hours from 6:00 pm of January 3, bringing the total number of infections to 1,497, according to the National Steering Committee for COVID-19 Prevention and Control. All of the new cases are Vietnamese citizens who returned home from Japan and Germany. They have been quarantined upon their arrival.
According to the subcommittee for treatment, as many as 1,339 patients have fully recovered from the disease while the number of related deaths is still kept at 35. Among the patients undergoing treatment across the country, nine have tested negative for the virus once, six others twice, and five thrice.
As many as 19,055 people who had close contact with COVID-19 patients or entered Vietnam from pandemic-hit regions are currently quarantined nationwide, including 152 in hospitals, 17,234 in state-designated establishments, and 1,669 at their residences.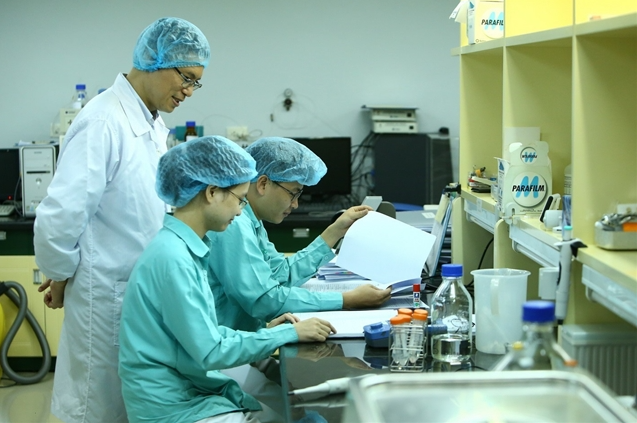 Great efforts being made to secure COVID-19 vaccine supply. (Photo: Vietnam News)
Great efforts being made to secure COVID-19 vaccine supply
The Ministry of Health (MoH) has negotiated with partners in the UK, the US, Russia, and China about purchasing COVID-19 vaccines, Deputy Minister Truong Quoc Cuong said on January 4. He told a Government press conference that the UK's AstraZeneca biopharmaceutical company has agreed to ensure vaccine supply for 15 million people, or about 30 million doses, to be delivered throughout the year.
Pfizer from the US has also set a roadmap for vaccine supply to the fourth quarter of this year, Cuong said. Vietnam, meanwhile, may produce the Sputnik V vaccine from Russia at a company under the management of the MoH, using technology transferred by the Russian side. The MoH is consulting with other ministries and agencies on issues emerging during negotiations and will report them to the Politburo when necessary, he went on. The ministry has taken prompt action in accordance with Prime Minister Nguyen Xuan Phuc's instructions so that people can be vaccinated quickly, he said, highlighting the close coordination between ministries and agencies in this regard.
The Global Alliance for Vaccines and Immunizations purchases vaccines from certain companies for about 90 countries, including Vietnam, where about 16 percent of the population will benefit from the program with the cheapest prices possible.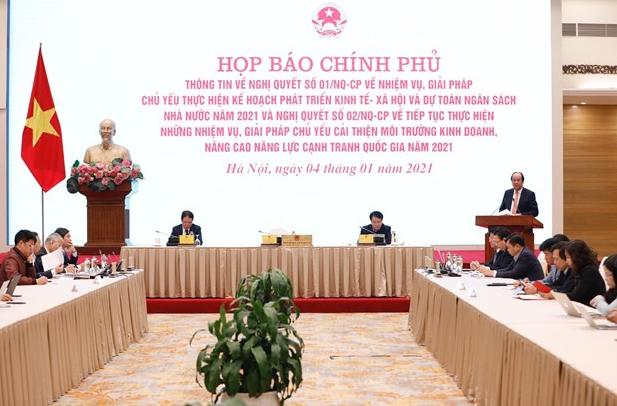 Government considers roadmap to reopen economy post-COVID-19. (Photo: VNA)
Government considers roadmap to reopen economy post-COVID-19
Minister and Chairman of the Government Office Mai Tien Dung answered questions about the roadmap for reopening the economy following the COVID-19 pandemic and about national digital transformation during a Government press briefing in Hanoi on January 4. The Government, therefore, assigned the Ministry of Transport to improve the quality of Vietnam's ocean-going vessels to address disruptions in trade.
Deputy Minister of Planning and Investment Tran Quoc Phuong said the ministry was asked to work with other relevant agencies to draft measures in support of the economy, businesses, and people hit by COVID-19, to be submitted to the Government and PM. He affirmed that such measures will be announced when they are ready.
Regarding the resumption of passenger transport services, Phuong said this should be done with an abundance of caution to ensure safety because the pandemic remains a complex matter worldwide. A program will be launched this year, he said, to help enterprises take advantage of the opportunities from digital transformation.
In regard to perfecting relevant mechanisms, Dung said e-Government will address issues such as information digitalization and privacy, thus recognizing the legal value of electronic documents.
Valerie Mai