TikToker Completes 893-Day Walking Journey From Ca Mau to Ha Giang
The story of the young man's journey through Vietnam below has received a lot of admiration and admiration from everyone. This is really a valuable one-in-a-lifetime experience for this young man.
Vu Duy Hoan (born in 2000), Nam Dinh. This young man is already too familiar with the TikTok online community and sharing videos about his journey through Vietnam. Because he worked as a tour guide, Duy Hoan said he was very adventurous. Originating from a hobby of traveling, one day, Hoan decided to challenge himself by walking across the country to experience and admire the life and landscape of Vietnam around him.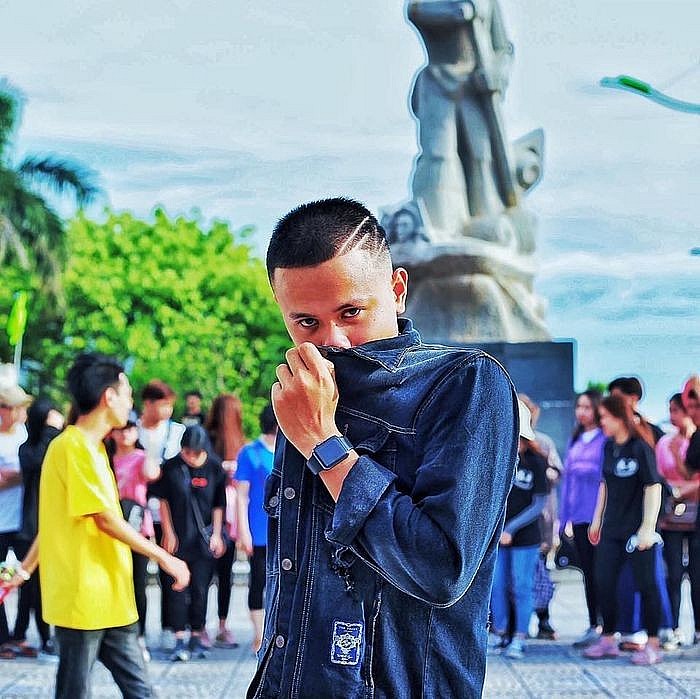 Photo: Bestie
This journey through Vietnam officially started on February 26, 2020, with the determination to travel with "0 VND", this young man only brought with him a backpack containing a few clothes and a phone. , battery chargers and some personal tools for daily life. Hoan did not bring any money and planned to apply for a job and ask for food at people's houses to stay at night.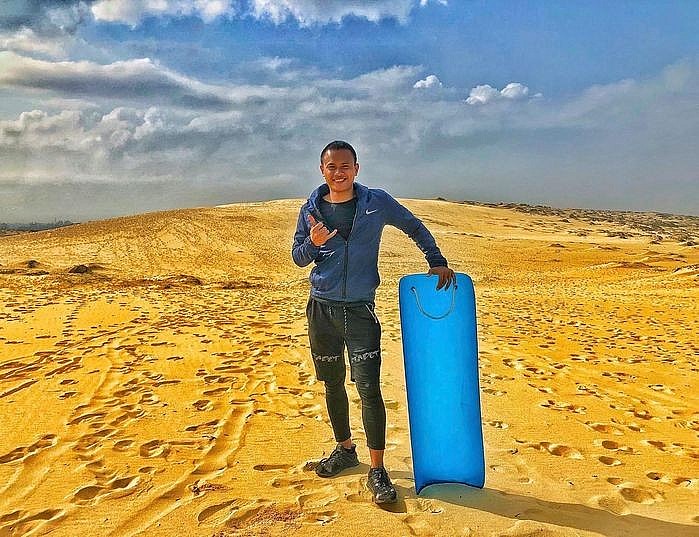 Hoan at Dong Hơi sand dunes. Photo: Bestie
He started from Ca Mau cape and was determined to walk to his final destination, the Lung Cu flagpole (more than 3000km). However, at that time when he arrived in Can Tho, it was also the time when the Covid epidemic broke out, Hoan had to postpone the trip and decided to return to the epidemic center of Binh Duong to volunteer to contribute to the fight against the epidemic by carrying oxygen tanks to help the locals.
It was not until around October 2020, when the pandemic situation gradually improved, that Hoan returned to Ca Mau by car. Then, from Ca Mau, he started his walking journey to Ha Giang.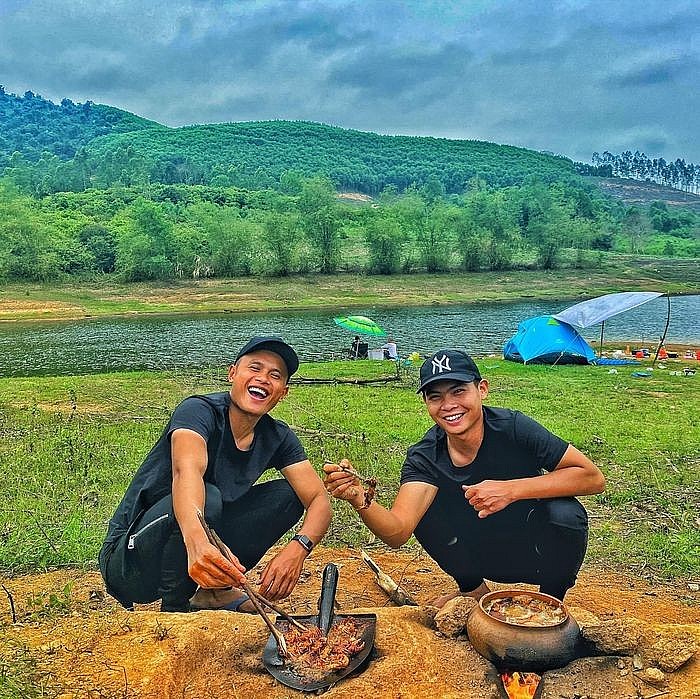 Duy Hoan was warmly welcomed by many friends in Nghe An. Photo: Bestie
Wherever he went, when he met someone in need, he was always ready to lend them a hand. From easy jobs to difficult things like going to the fields to catch river fish, selling food, selling water cutting grass, and harvesting pineapples. Hoan's work hours usually last from about 5 a.m to 12 a.m in the morning, and from about 14 p.m to 17 pm in the afternoon.
Hoan will go about 30-40km every day, at night, he will ask to sleep at the house of the people along the road. There were times, due to being in the highlands and quite deserted, without people's houses to ask for help, Hoan had to find an empty place on the side of the road to sleep for the night.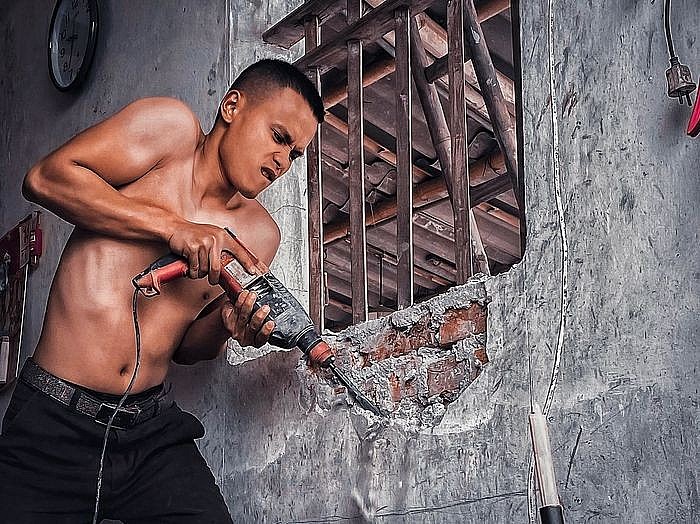 Hoan did everything possible as long as he could help the people in need. Photo: Bestie
In the process of walking like that, although many people loved him and offered to give him money, Hoan always refused, he just asked to be compensated for his work. When he saw people in trouble on the road, he even used his hard-earned money to help them.
When posting and sharing the videos he recorded on his journey, many people said Hoan was crazy, but this young man just took it as a motivation, he didn't care or get angry at anyone.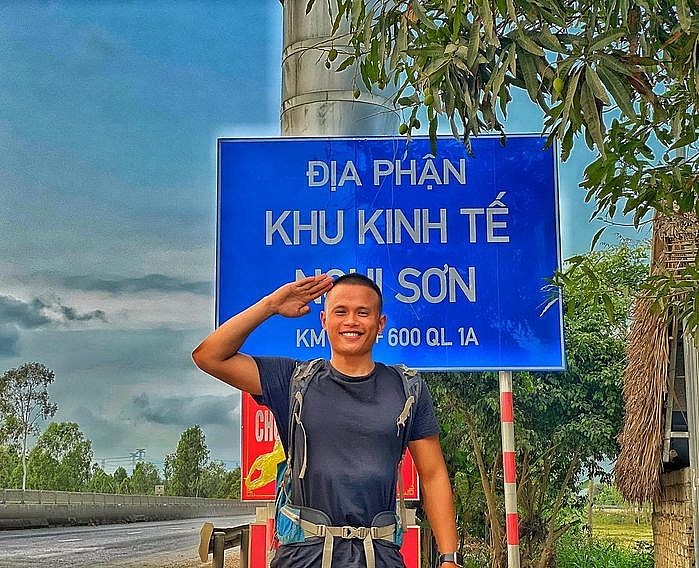 At each new destination, this guy will check in again to mark a new milestone. Photo: Bestie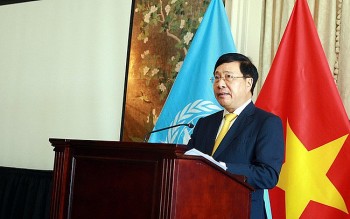 Friendship
Deputy Prime Minister Pham Binh Minh has asserted Vietnam's strong support for and commitment to the UN's role in leading and coordinating multilateral efforts to respond to global challenges.
Multimedia
The image of the small Mam Xoi hill in Mu Cang Chai, with the color of ripe rice, will enchant any traveler looking for dreamy views.
September 23, 2022 | 12:48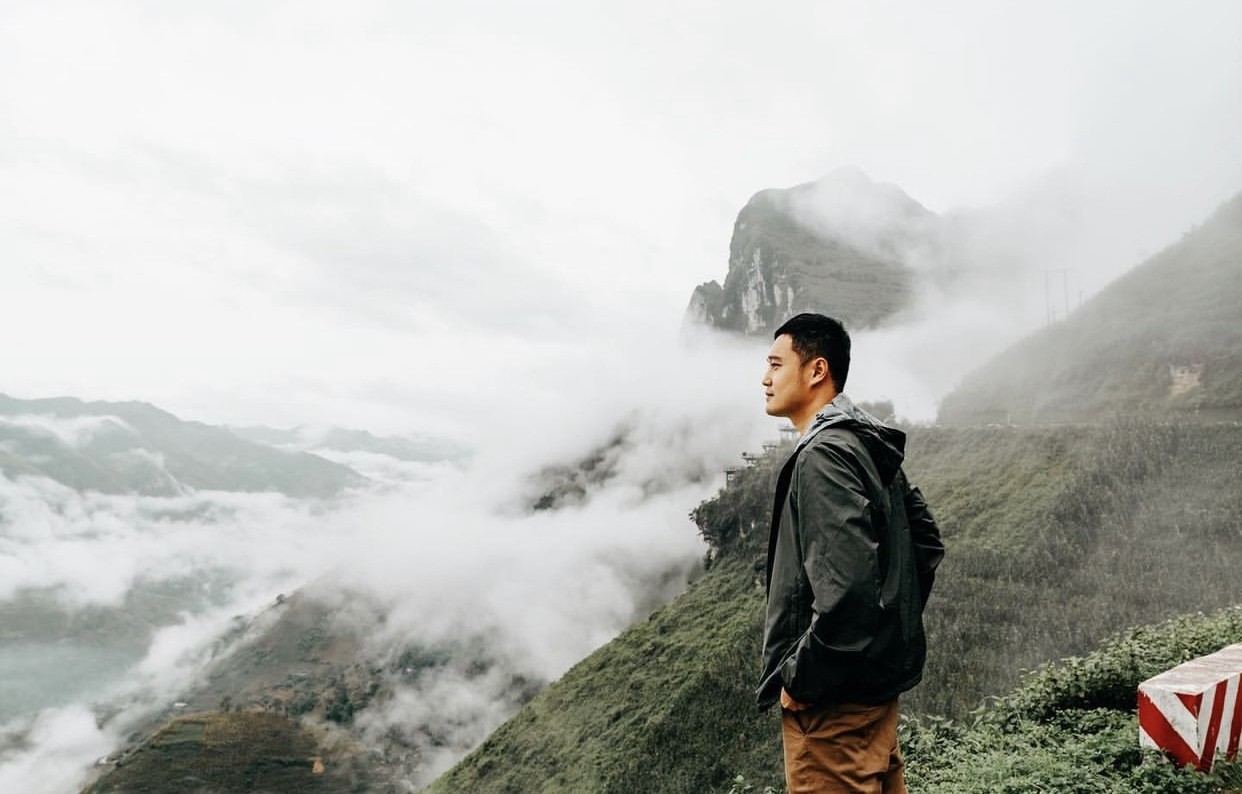 Travel
If you are looking for a thrilling yet romantic and adventurous experience, cloud-hunting in Ha Giang is definitely a must-try.
September 21, 2022 | 09:35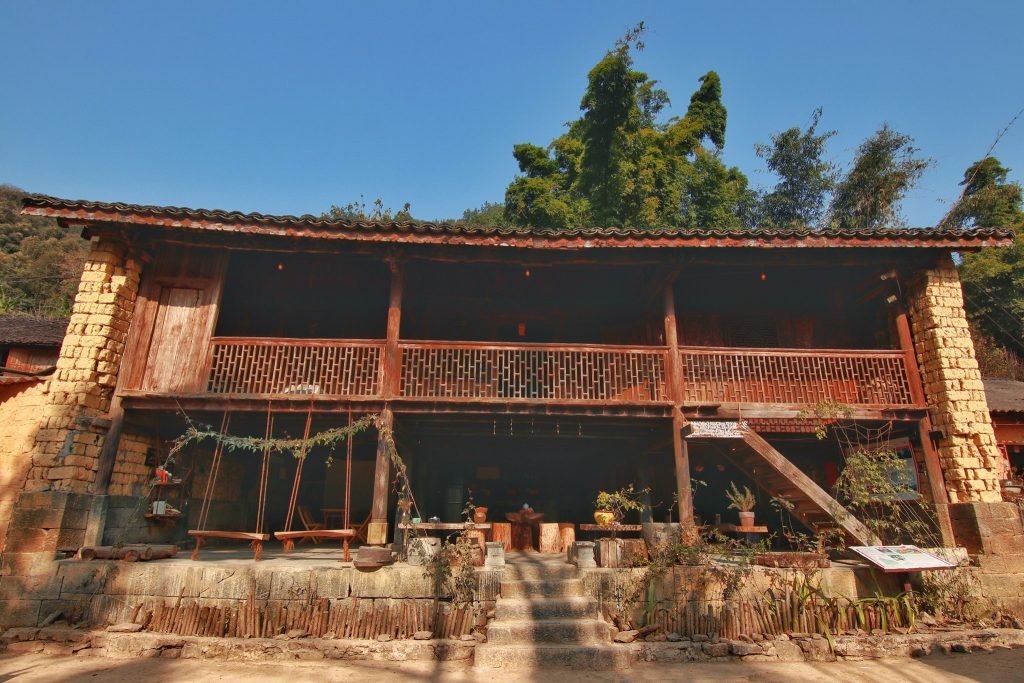 Travel
During this autumn time, Meo Vac is one of the most famous traveling destinations in Vietnam for tourists.
September 21, 2022 | 07:56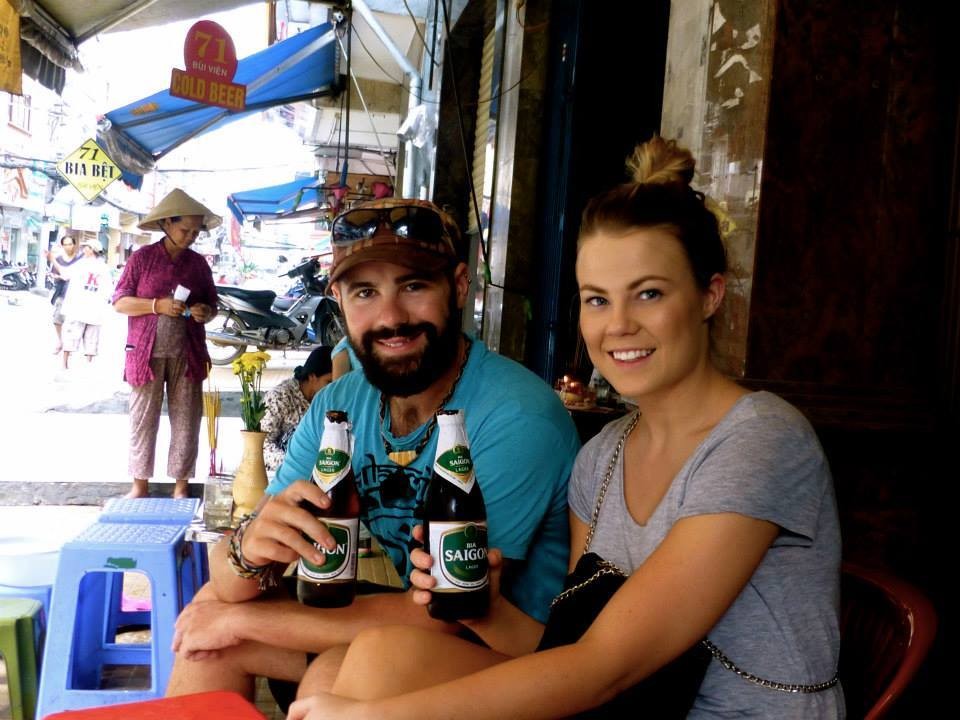 Travel
An Australian couple Alesha Bradford and Jarryd Salem (NOMADasaurus - Adventure Travel Couple) say that they have travelled all around the world for more than a decade and found Vietnam to be their all-time favourite country to visit in the Southeast Asian region.
September 20, 2022 | 13:00