Walking in Green Tranquility: Lotus Pond at Ninh Binh's Mua Cave
Located at the foot of Ngoa Long Mountain, the lotus pond at Mua Cave is one of the most beautiful and famous attraction to the tourists visiting Ninh Binh in the summer holidays.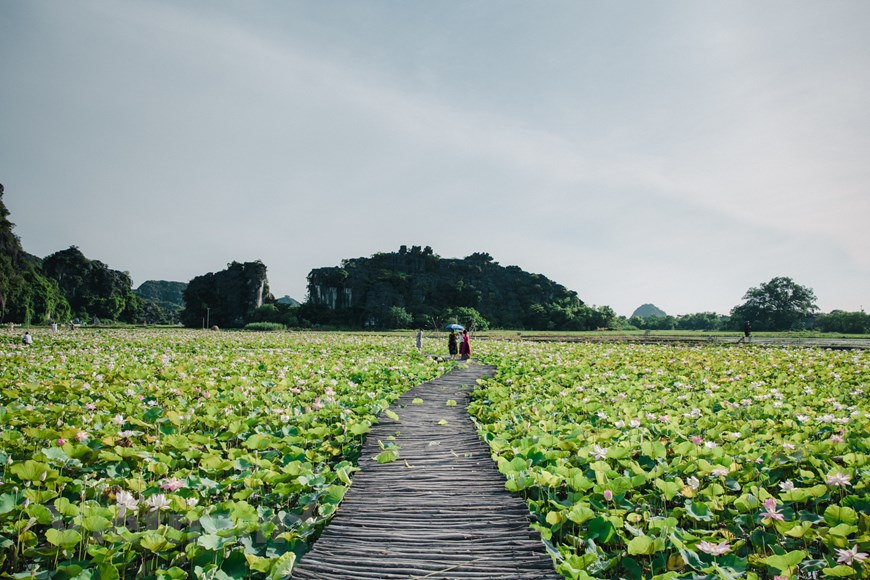 In recent years, Mua Cave has become a favorite destination for young people and tourists from all over the world for its majestic and flawless beauty, along with the scene of a dreamy lotus pond. Photo: Vietnam+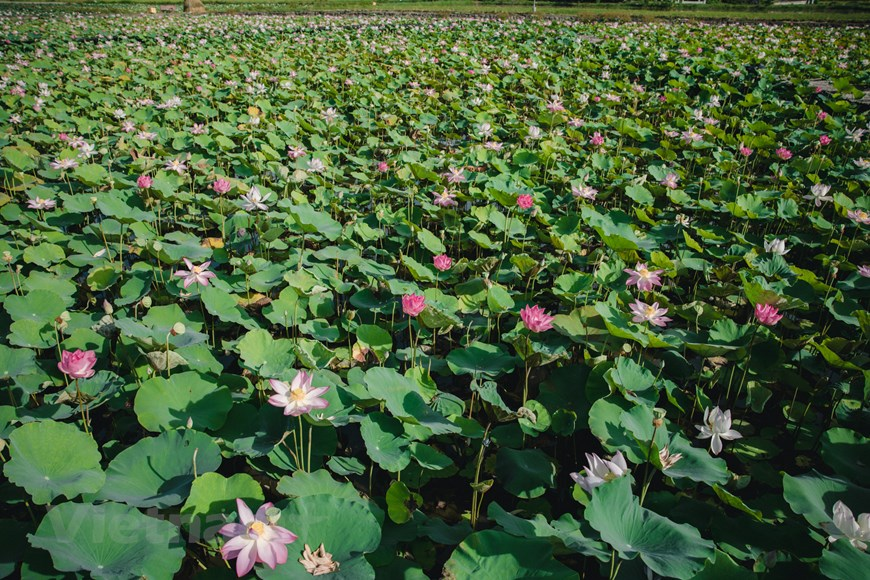 Located about 100km from Hanoi, it was not hard for tourists to find this place and enjoy the beautiful and colorful scenery of lotus blooming, which makes the place become a perfect "check-in" paradise. Photo: Minh Son/ Vietnam+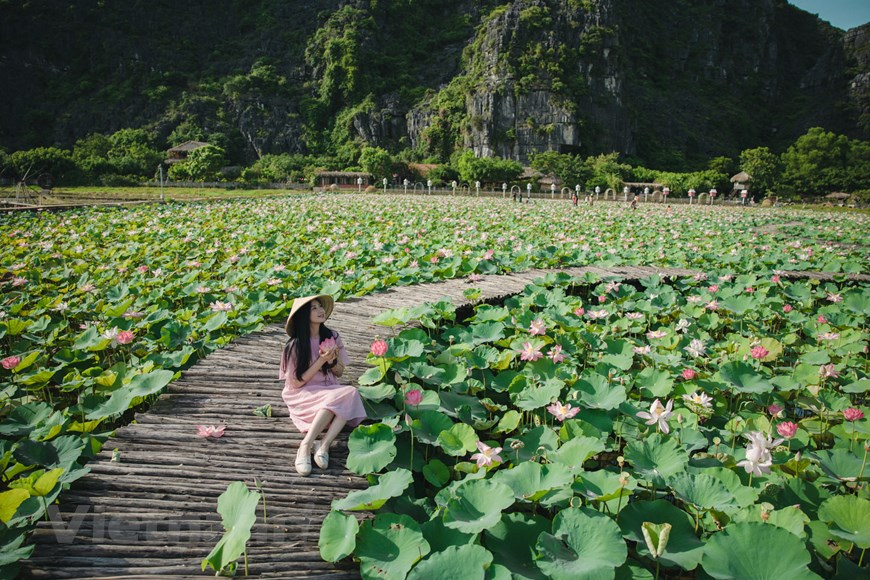 Lotus season in Mua Cave only happens once a year, and lasts till autumn so that tourists will have plenty of time to visit this place. Photo: Vietnam+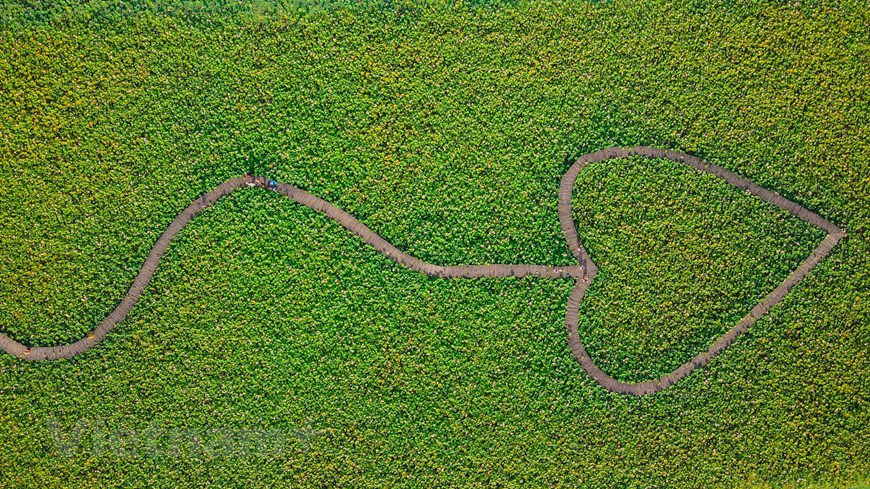 Heart-shaped wooden bridge embraced by the large lotus pond. Photo: Vietnam+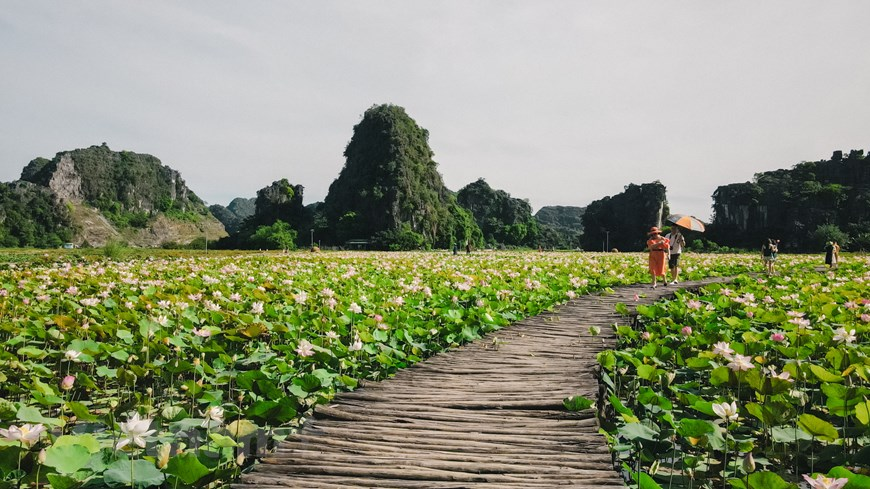 Lotus in Mua Cave was originated from Japan, which lasts much longer and has a brilliant and mesmerizing shade of pink colour. Photo: Vietnam+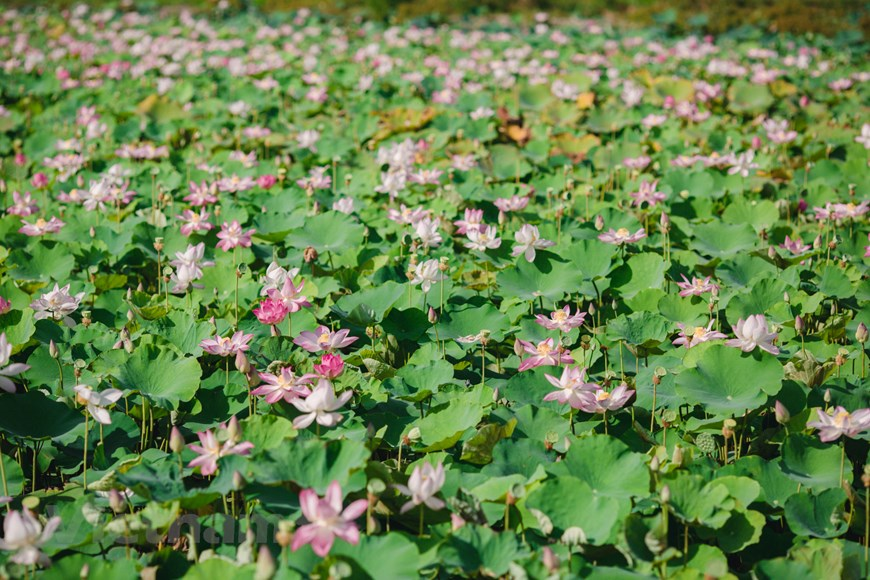 The lotus has two main colours: White and pink. Photo: Vietnam+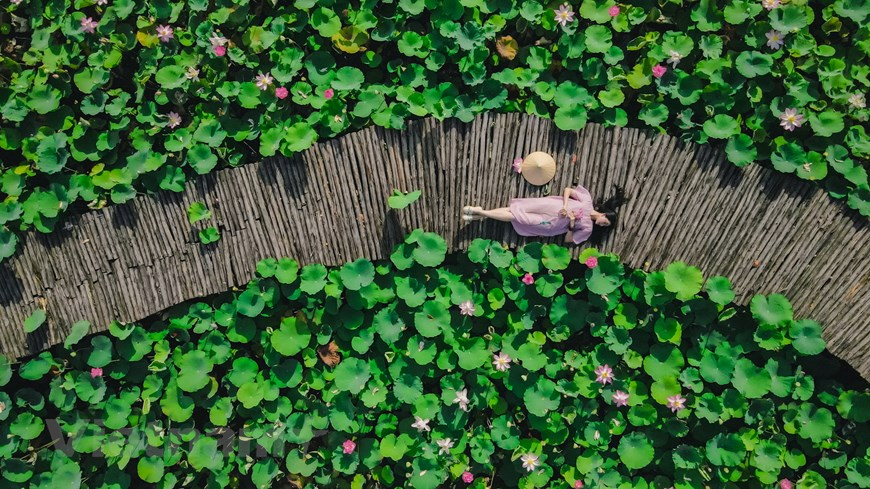 This is one of the most favorite places of young people and photographers when the lotus blooms, to capture every moments of it. Photo: Vietnam+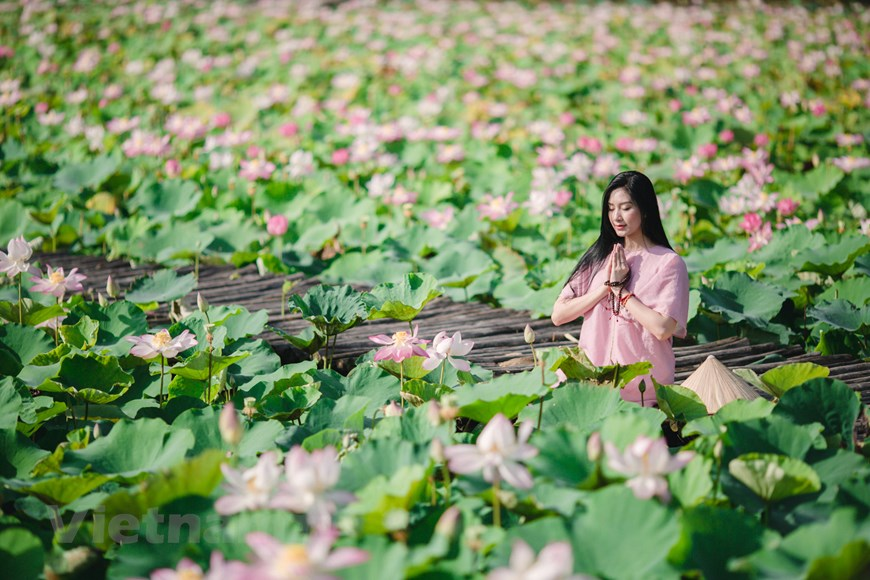 Summer is when Ninh Binh has the highest number of tourists, and other famous destinations in the region such as Mua Cave, Cuc Phuong National Park, Bai Dinh pagoda etc. Photo: Vietnam+
The charming lotus pond attract many visitors for its outstanding beauty. Photo: Vietnam+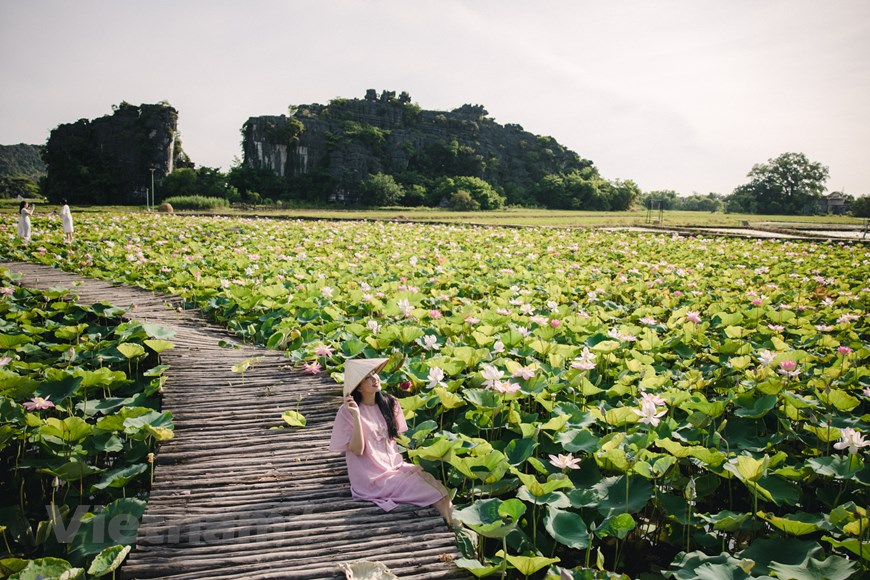 In the distance is the rocky mountain walls that create a wonderful natural and artistic beauty. Photo: Vietnam+
Walking among the lotus flowers and breathing the fresh scent is the most amazing experience for tourists when coming to this place. Tourists can have alluring pictures with such a beautiful background. Photo: Vietnam+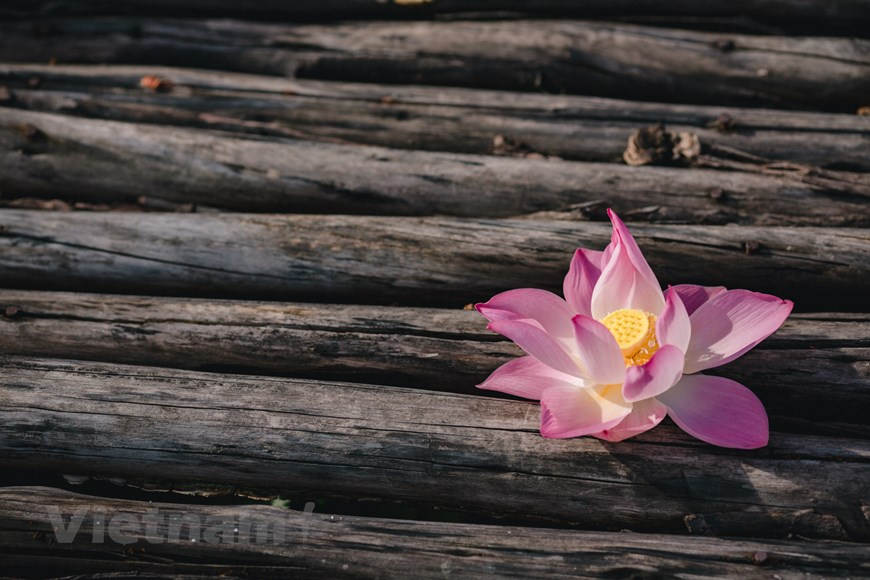 The lotus pond belongs to Trang An Landscape Complex. It is located near the foot of Ngoa Long mountain, surrounded by rice fields which creates a scenic beauty. Photo: Vietnam+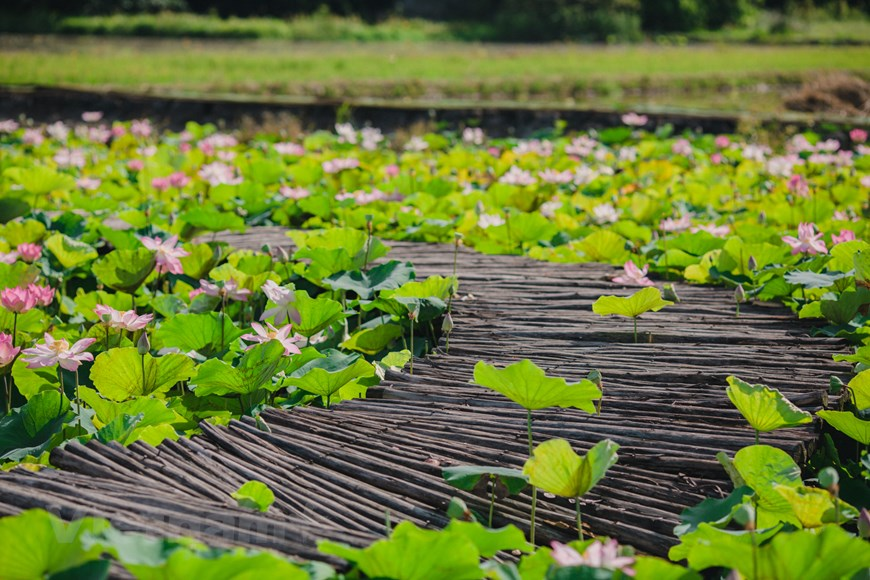 According to local people, the lotus flowers are the most beautiful in June and July, and can bloom till the end of the year. The perfect time to go taking pictures and seeing the flowers is in the early morning. Fresh air and peacefulness bring a comforting feeling and a sense of content to the tourists. Photo: Vietnam+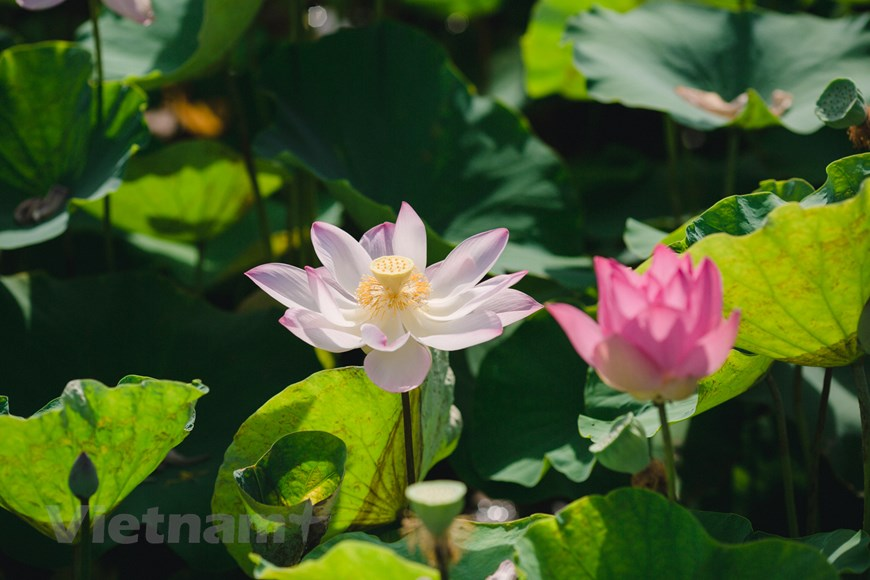 Once the pandemic is over, this place will become a must-see attraction for the tourists visiting Ninh Binh. However, the tourists need to protect themselves and follow 5K rules to prevent the spread of Covid-19. Photo: Vietnam+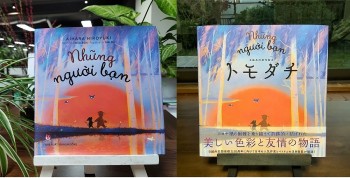 Viet's Home
The comic book Ehon "Friends" illustrated by local female artist Dom Dom has just been published by Japan's Sunny Side Publishing House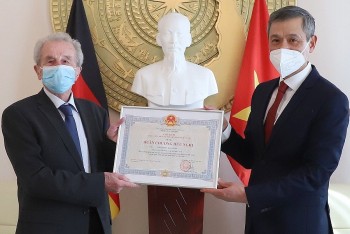 Friendship
The Vietnam-Germany relationship goes from strength to strength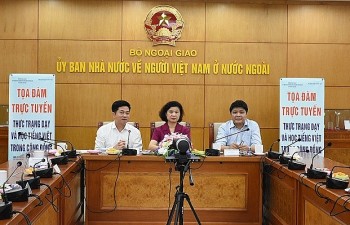 Overseas Vietnamese
The teaching of Vietnamese abroad continues to be strengthened despite the Covid-19 pandemic.