"Get Looze is a turntablist, DJ and producer who is regularly name-checked by Vietnam's most respected DJs as one of the countries brightest young stars", said Mixmag Asia.
"22-year old DJ and producer Hoaprox burst onto the scene when he was the youngest ever winner of The Remix New Generation back in 2017. His sound encompasses expansive sounds including progressive house, future bass, trap, dubstep, nu-disco, and more, and he's making some serious waves across Asia right now", according to Mixmag Asia.
Get Looze, real name Khuong Bao Khang is deemed one of Vietnam's brightest young stars.
He won two music production contests, Vietnam Pioneer Digital DJ Battle in 2014 and DJ EDM Vietnam in 2015, and was honored in the list of 2019 Top 10 DJ by digital media conglomerate Yeah1.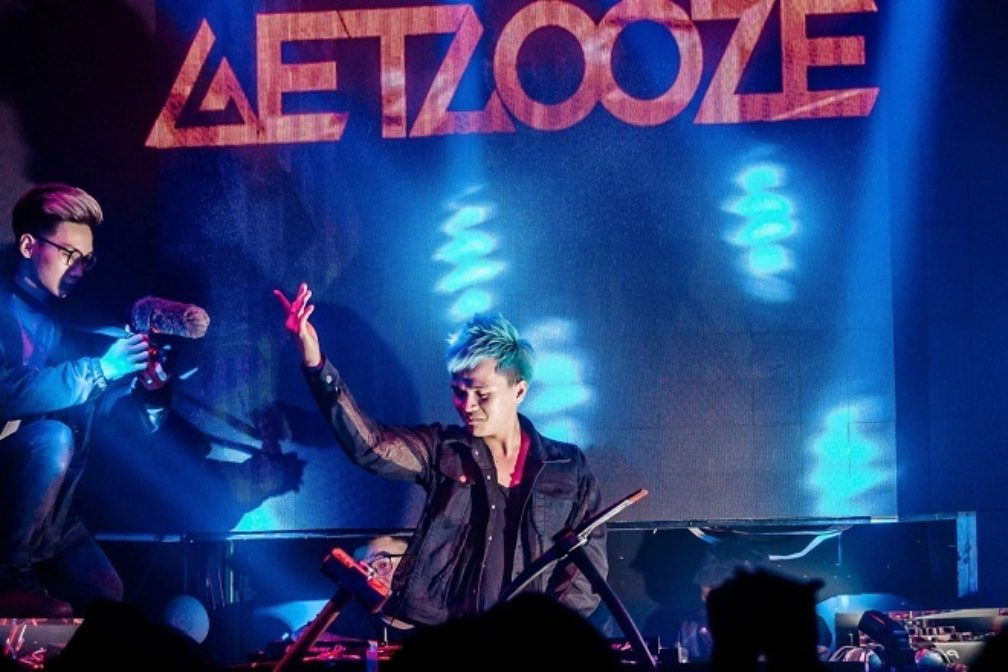 Vietnamese DJ Get Looze. Photo: Mixmag Asia
In April, the 28-year-old producer participated in 40 international artists for a virtual rave, starring along Dutch DJ duo Bassjackers and Brazilian DJ duo Cat Dealers who placed 34th and 46th in 2019 DJ Mag's Top 100 ranking. He also shared the stage with Hardwell (ranked 12th in 2019 DJ Mag's Top 100 ranking), Steve Aoki (10th), W&W (18th), Headhunterz (29th), Yellow Claw (77th), and others, reported VNExpress.
Hoaprox, or Nguyen Thai Hoa, has been making waves and obtaining remarkable achievements. He owns two singles, "I Can't Find You", and "Words of the Wind" which are included on "Billboard Presents Electric Asia Volume Two" in 2018 and "Billboard Presents Electric Asia Volume Three" in 2019.
Vietnamese EDM producer Hoaprox. Photo courtesy of Hoaprox.
Hoaprox recently joined the "Outlaw Ocean Music Project" in collaboration with Pulitzer Prize winner and New York Times investigative reporter Ian Urbina in a bid to raise awareness about dark deeds on international seas.
The music producer released an album called "Secrets in the Waves" earlier this month, consisting of eight songs that used field recordings such as a machine-gun fired off the coast of Somalia, chanting of captive deckhands on the South China Sea and other rhythmic sounds collected from the vast and open waters.
A number of Asian-based DJs are also included in the list such as Indonesia's Dipha Barus, South Korea's DJ Soda, Taiwan's Kaku, and Cambodia's Maily.
Mixmag Asia is part of Mixmag, a British electronic dance and clubbing media brand and magazine, published in London, England. Mixmag Asia made its official debut in Vietnam in 2019.
Malie Nguyen