Top 10 Best Movies And Shows On HBO Max In 2022
2022 is full of new and exciting movies and TV shows, and HBO has it all. From thrillers, romantic to action, these 10 best movies and shows will keep you entertained on the weekends with your friends and family.
New HBO Max movies and shows drop on a regular basis, and the January 2022 HBO Max schedule is the gift that keeps on giving, with brand new premiering releases like series Euphoria: Season 2 and special Harry Potter 20th Anniversary: Return to Hogwarts. HBO Max continues to release a plethora of exclusive, high quality content to kick off the holidays, with plenty of new premieres of HBO Original series like Search Party: Season 5, The Righteous Gemstones: Season 2, and Take Out with Lisa Ling: Season 1, along with countless other classic titles you know and love.
Take a look at the most exciting movies and shows that will come on HBO Max on 2022.
1. Harry Potter 20th Anniversary: Return to Hogwarts (Released January 1)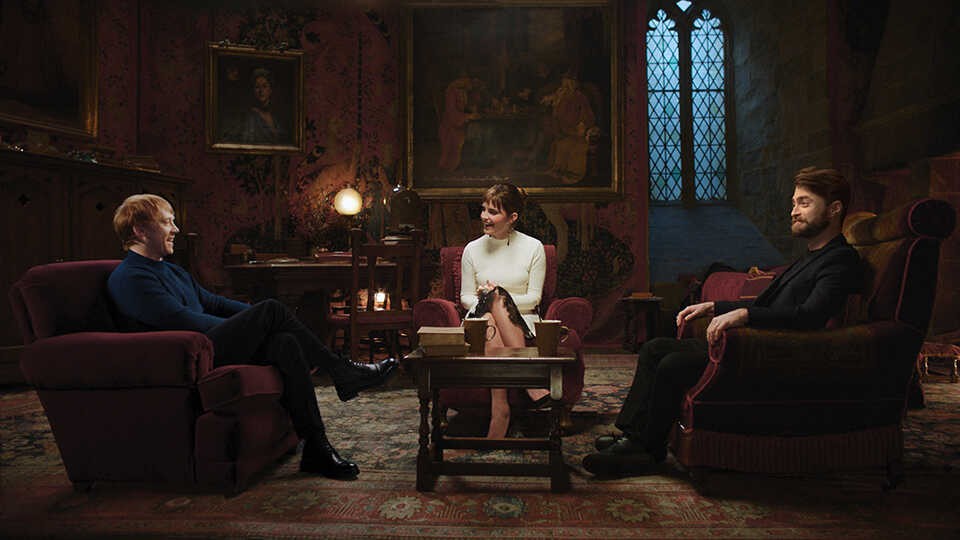 Photo: HBO Max
The John Williams score plays (with added bells for the festive season), the camera soars above an ersatz Victorian street, wax-sealed letters appear – and just like that, anyone who came of reading or viewing age from 1997 onwards is home. The Harry Potter reunion special Return to Hogwarts, marking 20 years since the first film adaptation of JK Rowling's gamechanging and multi-multi-million-selling fantasy series about the boy wizard was released, hews as closely to the original's aesthetic as possible from the off.
Chats among the three main stars, Daniel Radcliffe (Harry himself), Emma Watson (Hermione Granger) and Rupert Grint (Ron Weasley), take place in the Gryffindor common room, there's an opening set piece in the Hogwarts dining hall, Radcliffe and director of the first two films, Chris Columbus, talk in Dumbledore's office and so on. It provides a rush of nostalgia only heightened as the enduring affection among them all becomes evident. There is much – rising perilously if perhaps inevitably close to emetic levels – of the cast and crew being like a family. There always is in programmes like this, but at least here it is more than usually justified. The actors famously began working on the franchise when they were children, and their audience grew up alongside them pretty much in real time as the films were released between 2001 and 2011.
It is a slick and calculated production, designed to give Potterheads exactly what they want, how they want it. But it contains enough untold stories and honesty from the participants and unfakeable camaraderie to give it more genuine heart than probably anyone expected, according to The Guardian.
2. Euphoria: Original Season 2 Premiere (Released January 9)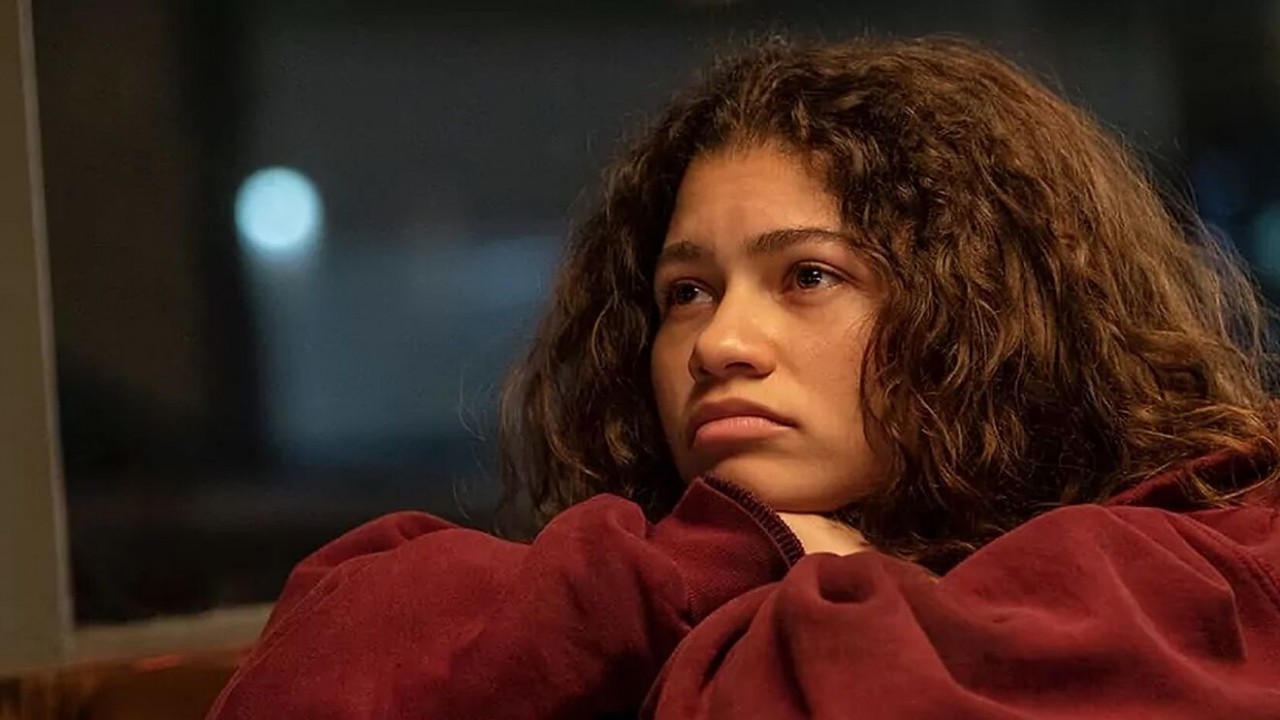 Photo: HBO Max
The first instalment took place almost entirely in a diner with Rue meeting her sponsor Ali (Colman Domingo) to discuss her addiction and the seeming impossibility of sobriety. The second episode focused instead on Jules as she attended a therapy session – with her therapist played by Looking actress Lauren Weedman. Towards the end of the episode, it transpires that the session had taken place on Christmas Eve – the same day as Rue's meeting with Ali – and at the very end we see the pair meet up in Jules' room.
There it seemed as if Jules might have the chance to apologise for the train incident in series one, but Rue abruptly left before she had the chance, leaving Jules to break down crying.
Euphoria season 2 is released on Sky Atlantic and NOW in the UK on Monday 10th January 2022 from 2am GMT.
This is the same time as the release in the US on HBO Max on January 9, 2022.
The new episodes will then air weekly on Sky Atlantic and on NOW, after which the episodes will be available to watch on-demand.
The episodes will also air at 9pm on Sky Atlantic every Monday for the entirety of its run.
It is believed that the second season will run for eight episodes if it is to match the first run.
The new season was preceded by two special episodes, each focusing on Rue and Jules, which aired in December 2020 and January 2021.
3. Search Party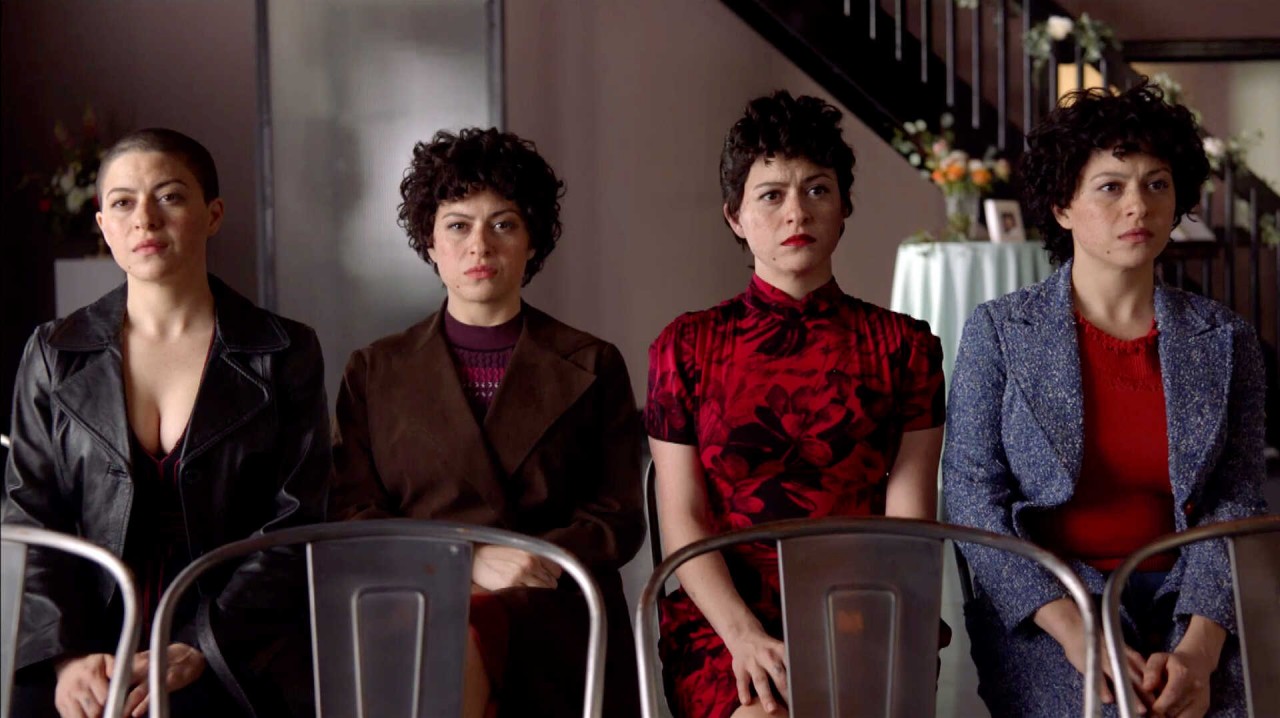 Photo: HBO Max
Search Party originally aired on TBS, where it was generally ignored for its first two seasons, but thankfully, HBO Max rescued it from getting lost in the shuffle of cable TV. The satirical comedy stars Alia Shawkat as Dory, an aimless twenty-something living in Brooklyn who decides to assign purpose to her life by tracking down an old college classmate who has recently gone missing. That's how it starts out, anyway. Since Season 1, Search Party has gone to all kinds of audaciously dark places, boldly switching genres every season by adding in elements of crime thrillers and court dramas, and continuously upping the dramatic stakes all while retaining its signature sharp sense of humor. It's the kind of show that keeps you on your toes, the kind of show that never reveals what direction it's headed in. It's a trip, but if you're willing to go along with it, you're in for a great ride.
4. The Righteous Gemstones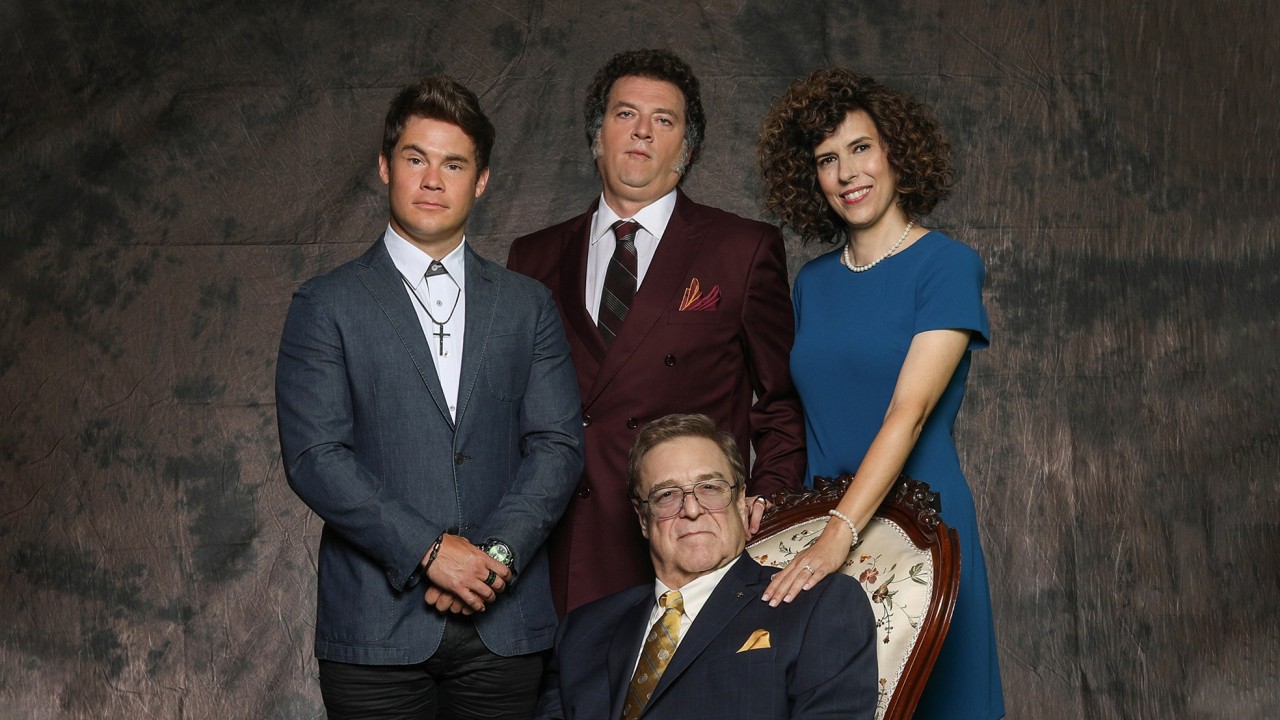 Photo: HBO Max
The Righteous Gemstones is an American black comedy crime television series created by Danny McBride that premiered on August 18, 2019, on HBO. The series follows a famous yet dysfunctional family of televangelists. It stars McBride, John Goodman, Edi Patterson, Adam DeVine, Cassidy Freeman, Tony Cavalero, Tim Baltz, Skyler Gisondo, and Walton Goggins. In September 2019, HBO renewed the series for a second season, which is scheduled to premiere on January 9, 2022. In October 2021, the series was renewed for a third season.
The Righteous Gemstones depicts a family of televangelists and megachurch pastors led by widowed patriarch Eli Gemstone (John Goodman). Eli and his immature children, Jesse (Danny McBride), Judy (Edi Patterson) and Kelvin (Adam DeVine), lead opulent lives funded by church donations. They work to expand their network of megachurches, which threatens to put smaller neighboring churches out of business, such as the church led by Rev. John Wesley Seasons (Dermot Mulroney).
In the first season, Eli's estranged brother-in-law, "Baby" Billy Freeman (Walton Goggins), is brought into the family business in order to lead their newest shopping mall-based megachurch. Concurrently, Jesse is blackmailed by a trio of masked figures who threaten to release a scandalous video documenting the lewd behavior of him and his best friends at a private party.
5. Station Eleven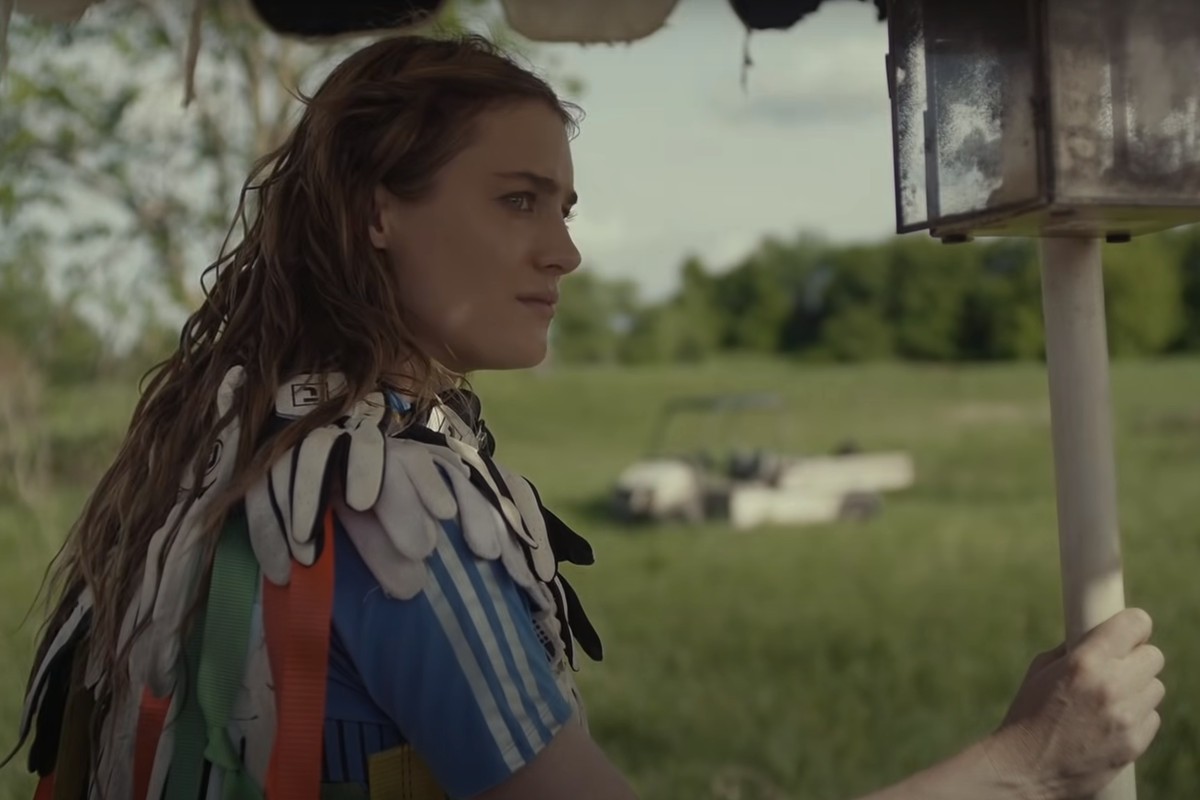 Photo: HBO Max
Station Eleven is an American post-apocalyptic science fiction miniseries created by Patrick Somerville based on the 2014 novel of the same name by Emily St. John Mandel. The miniseries premiered on HBO Max on December 16, 2021.
For better or worse, many shows have already addressed the pandemic, but Station Eleven is a little different than the rest, if only because the book it's based on (also called Station Eleven, written by Emily St. John Mandel's) was written years before COVID (the miniseries also started filming before the pandemic). It centers around a group of survivors in the wake of a global pandemic that has ravaged much of the world as they work to figure out how to go on in the face of so much devastation, with the story often switching back and forth between the pre-virus past and the post-virus future. The series stars Gael García Bernal, Mackenzie Davis, and Himesh Patel, and is brought to the screen by Maniac and Made for Love's Patrick Somerville.
6. Succession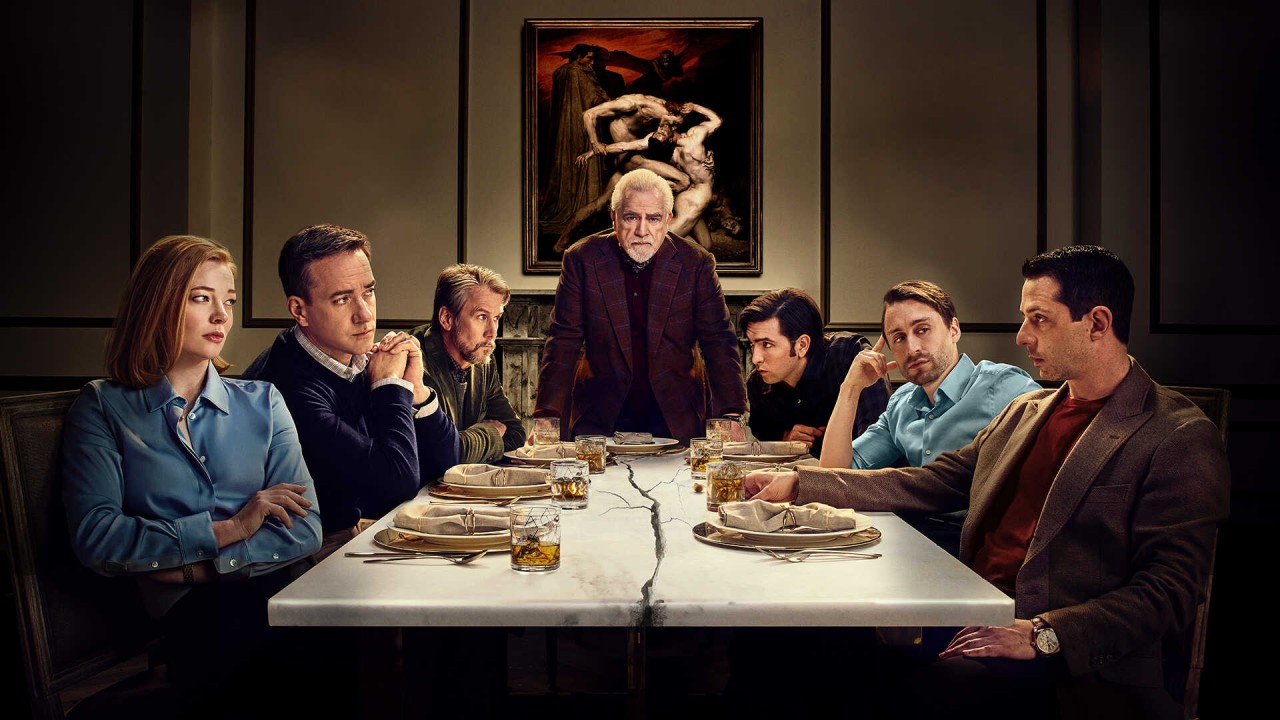 Photo: HBO Max
Succession is an American drama television series created by Jesse Armstrong. It premiered on June 3, 2018, on HBO. The series centers on the Roy family, the dysfunctional owners of Waystar RoyCo, a global media and entertainment conglomerate, who are fighting for control of the company amid uncertainty about the health of the family's patriarch, Logan Roy (Brian Cox). In October 2021, the series was renewed for a fourth season.
Among the series's cast are Jeremy Strong as Kendall, Kieran Culkin as Roman, and Sarah Snook as Shiv, Logan's children employed by the company. Matthew Macfadyen stars as Tom Wambsgans, Shiv's husband and Waystar executive; Nicholas Braun as Greg Hirsch, Logan's grandnephew also employed by the company; Alan Ruck as Connor, Logan's eldest child; and Hiam Abbass as Marcia Roy, Logan's wife. Peter Friedman, Natalie Gold, and Rob Yang also star, while Dagmara Domińczyk, Arian Moayed, J. Smith-Cameron, Justine Lupe, David Rasche, and Fisher Stevens featured in recurring roles before being promoted to the main cast.
Succession has been widely acclaimed by critics for its writing, acting, musical score, and production values. The series has received several awards and nominations, including the British Academy Television Award for Best International Programme, the Golden Globe for Best Television Series – Drama, and the Primetime Emmy for Outstanding Drama Series. Cox received the Golden Globe for Best Actor – Television Series Drama, while Strong won the Primetime Emmy for Outstanding Lead Actor in a Drama Series.
7. The Matrix film series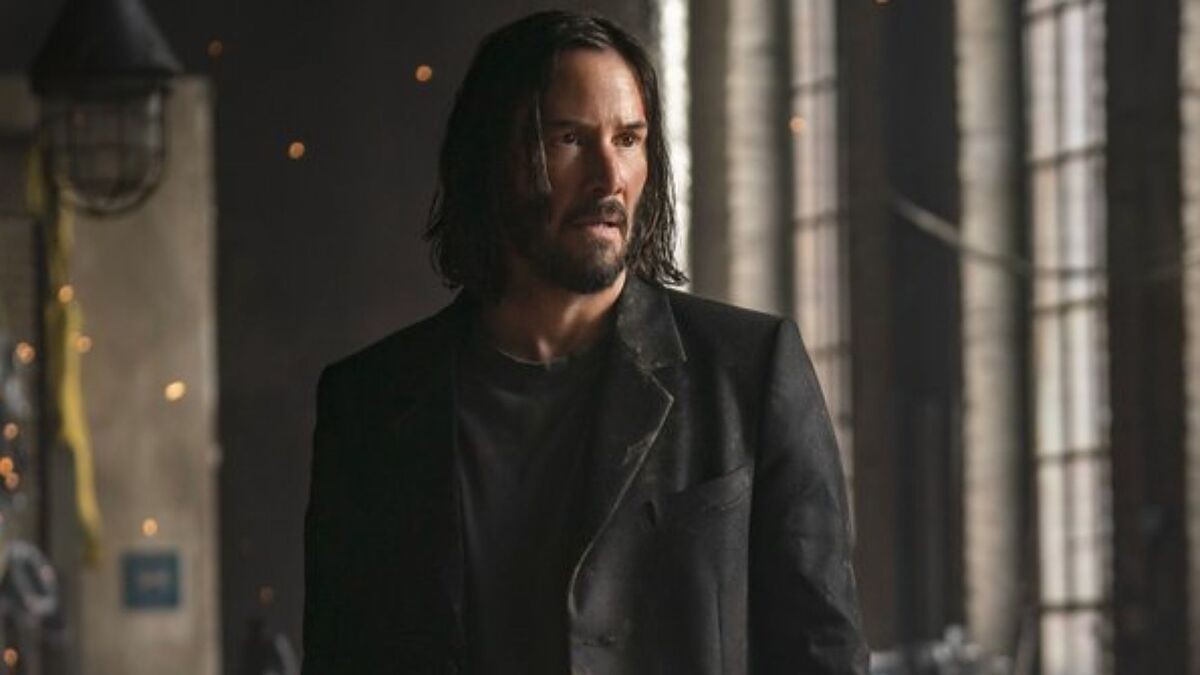 Photo: Warner Bros.
The Matrix is an American media franchise consisting of four feature films, beginning with The Matrix (1999) and continuing with three sequels, The Matrix Reloaded, The Matrix Revolutions (both 2003), and The Matrix Resurrections (2021). The first three films were written and directed by the Wachowski siblings and produced by Joel Silver. The screenplay for the fourth film was written by David Mitchell and Aleksandar Hemon, was directed by Lana Wachowski, and was produced by Grant Hill, James McTeigue, and Lana Wachowski. The franchise is owned by Warner Bros., which distributed the films along with Village Roadshow Pictures. The latter, along with Silver Pictures, are the two production companies that worked on the first three films.
The series features a cyberpunk story of the technological fall of humanity, in which the creation of artificial intelligence led the way to a race of self-aware machines that imprisoned mankind in a virtual reality system—the Matrix—to be farmed as a power source. Occasionally, some of the prisoners manage to break free from the system and, considered a threat, become pursued by the artificial intelligence both inside and outside of it. The films focus on the plight of Neo (Keanu Reeves), Trinity (Carrie-Anne Moss), and Morpheus (Laurence Fishburne and Yahya Abdul-Mateen II) trying to free humanity from the system while pursued by its guardians, such as Agent Smith (Hugo Weaving, Abdul-Mateen II, and Jonathan Groff). The story incorporates references to numerous philosophical, religious, or spiritual ideas, among others the dilemma of choice vs. control, the brain in a vat thought experiment, messianism, and the concepts of inter-dependency and love. Influences include the principles of mythology, anime, and Hong Kong action films (particularly "heroic bloodshed" and martial arts movies). The film series is notable for its use of heavily choreographed action sequences and "bullet time" slow motion effects, which revolutionized action films to come.
The characters and setting of the films are further explored in other media set in the same fictional universe, including animation, comics, and video games. The comic "Bits and Pieces of Information" and The Animatrix short film "The Second Renaissance" act as prequels to the films, explaining how the franchise's setting came to be. The video game Enter the Matrix connects the story of the Animatrix short "Final Flight of the Osiris" with the events of Reloaded, while the online video game The Matrix Online was a direct sequel to Revolutions. These were typically written, commissioned, or approved by the Wachowskis.
8. Sex and the City/And Just Like That...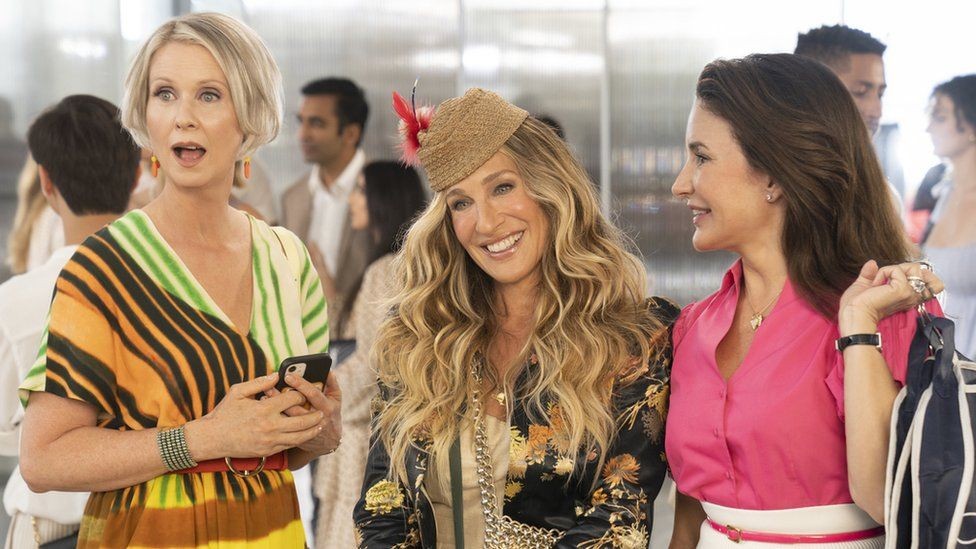 Photo: HBO Max
Even if you haven't seen Sex and the City, you know about Sex and the City. Four best friends in New York City! Navigating love, navigating life, navigating the transition from late '90s fashion (fun) to early 2000s fashion (horrendous)! It's always been enormously popular, but hasn't always gotten credit as a quote-unquote important show, as is usually the case with a lot of things that are quote-unquote "for women," but it really is a great show, even for all of its many faults. Its 2021 reboot, And Just Like That..., which catches up with three out of four of the women now that they're in their 50s, is not as great, but if you're a fan (like I very much am), it's hard to resist.
9. Listening to Kenny G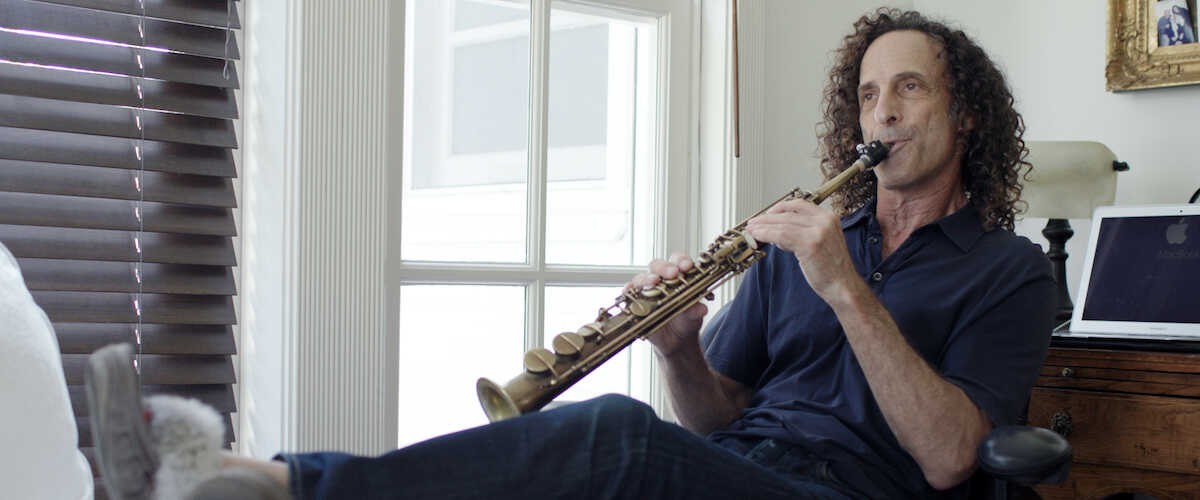 Photo: HBO Max
Listening to Kenny G is a 2021 American documentary film, directed by Penny Lane. It is about the jazz musician Kenny G.
Initially, Bill Simmons, the creator of HBO's Music Box series, invited Penny Lane to make a music documentary. Lane chose Kenny G as the subject of the film because he is "a musician who is objectively popular, by way of record sales, but is also hated by the 'critical class'." Kenny G himself didn't have any control of the content of the film.
Listening to Kenny G premiered at the 2021 Toronto International Film Festival. The film will screen at the Hamptons International Film Festival. It aired on HBO as part of Bill Simmons' Music Box anthology. It debuted on December 2, 2021 on HBO and was also available to stream on HBO Max. It was screened as the opening night film at DOC NYC 2021. It was released on December 11, 2021 on Binge in Australia.
The New Yorker listed Listening to Kenny G as one of the best films of 2021. Richard Brody of The New Yorker wrote, "By listening attentively to Kenny G, Lane delivers, in a buoyant, amiable way, a ferocious denunciation, one in which she herself doesn't voice a negative word—because he does most of the inadvertent, unconscious damning."
Glenn Kenny of The New York Times wrote, "The movie's animating question is why a musician who has brought an abundance of pleasure to so many listeners makes so many others almost incoherently angry. Some interviewees, including Kenny G himself, imply that judgments against his work are de facto judgments of the people who love it. That's a specious conclusion, one which the movie could have unpacked better."
10. The White Lotus
The White Lotus is an American satirical comedy-drama television series created, written, and directed by Mike White that premiered on HBO on July 11, 2021. The series was greenlit in October 2020, filmed in Hawaii in late 2020, and features an ensemble cast including Murray Bartlett, Connie Britton, Jennifer Coolidge, Alexandra Daddario, Jake Lacy, Natasha Rothwell, and Steve Zahn. The first season, consisting of six episodes, concerns the lives of the staff and guests at a tropical resort in Hawaii. Following its critical acclaim and viewership numbers, the show was renewed as an anthology series, which will tell the story of a different group of travelers during their stay at another White Lotus property.
Top 8 Best Movies of 2021

From romance, blockbusters to thrilling dramas, these movies made a huge impression on the audience in front of the big screens and are some of ...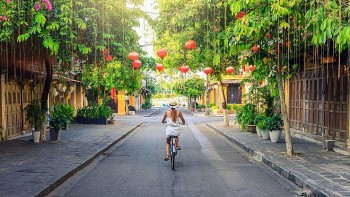 Viet's Home
What has International Living (IL) research revealed about the best retirement havens in 2022? Read on…