Top 10 Best UK Cities For Nature Lovers
Famous for its enchanting beauty, historical and cultural sites, the U.K is also a favorite destination of nature lovers, in which these cities became the 10 most loved spots for sightseeing and enjoying the beauty of nature.
Many people come to the U.K. and only get as far as London never witnessing the spectacular landscapes and nature that the rest of the country has to offer. With 15 national parks and many more protected areas of natural beauty (all of which are free to enter), the U.K. is a nature lover's paradise. From mountains, forests, and green open spaces, to coastline, rivers, lakes, and waterfalls, there's a huge variety of landscapes and wildlife to discover, according to Dreams in Hills.
While every city has its own quirks, but which cities are the best spots for nature lovers in the UK? The research, which was conducted by McCarthy Stone, gathered data from Trip Advisor to see how many outdoor activities there were in each city, plus used a filter to uncover how many parks, gardens, and nature spots there were in each.
While Plymouth took the top spot with 10 National Trust sites and four National Parks and Areas of Outstanding Natural Beauty on its doorstep, Southampton follows in second thanks to a number of nearby nature spots.
1. Plymouth (345 points)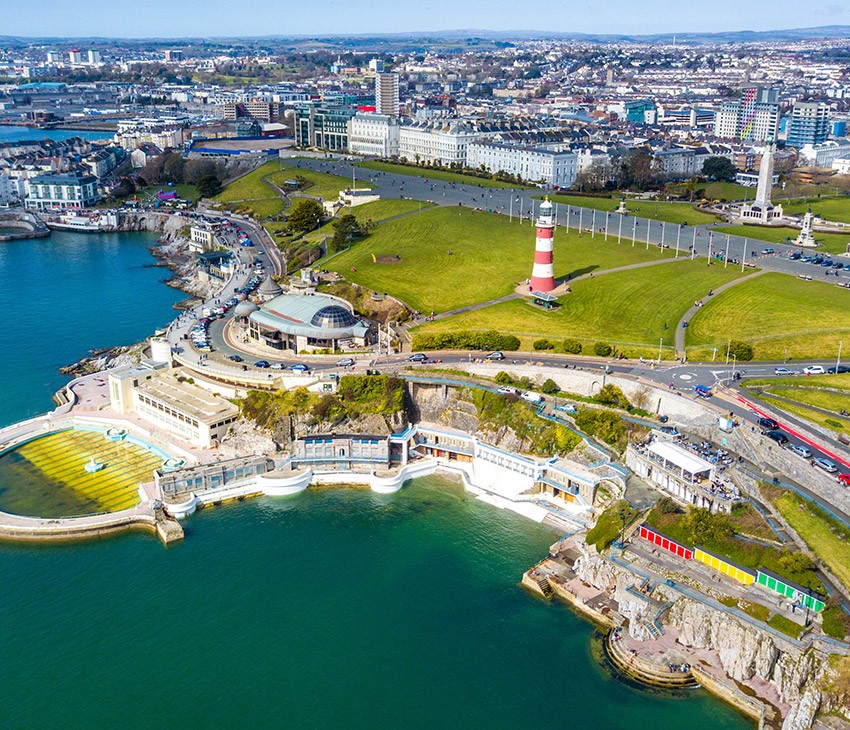 Photo: Home for Students
Famous for its maritime heritage, the vibrant waterfront city of Plymouth on the South Devon coast is a great spot for a city break. There's always something to do day or night, and its enviable position wedged in between the countryside and moors of Devon and the beautiful Cornish coastline make it a great base to explore this beautiful part of the world.
Relive the city's historic past at the Mayflower Steps and spend lazy afternoons browsing the many shops and eclectic markets in the various shopping zones. Head to the beach, book a fishing trip out to sea or try some adventure sports. We've given you a head start with some of the best places to see, shop and eat; just make sure you book enough time to fit it all in as there's so much to see and do in this city. Whatever you are looking for and whenever you want to do it, Plymouth has it in spades.
Made up of a bustling city centre and surrounded by districts such as The Barbican, Sutton Harbour and The Hoe, this South Devon delight attracts visitors from all over the world to its maritime shores. Its historical significance tracing back to Saxon times means that there are many interesting landmarks and great historical monuments to visit, as well as an interesting architectural element. With a maze of 16th century cobbled streets and various different quarters, you could spend hours walking from district to district visiting all of the fascinating heritage this friendly city has to offer.
With over a thousand years of history under its belt, there's so much to discover in this city. Start at The Barbican and Sutton Harbour with its ancient cobbled streets and listed buildings. Now full of independent shops, galleries and international cuisine, it isn't hard to imagine its busy former life as a working port. The Mayflower Steps, where the Pilgrim Fathers set sail for the New World in 1620 is a great point to stop for a photo though be aware that they are currently undergoing restoration for the 400th-anniversary commemoration in 2020.
2. Southampton (297)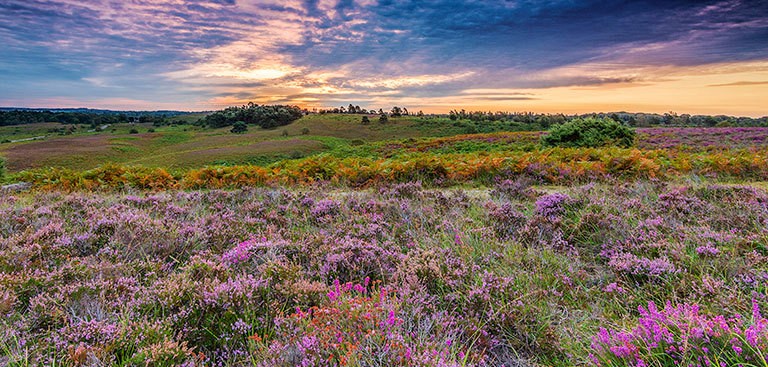 Photo: Visit Southampton
Inseparable from its long maritime heritage, the south coast city of Southampton is a buoyant, underrated place to explore.
A large portion of its 4 million-plus annual visitors pass straight through to the port – the destination is self-billed as "the cruise capital of Europe" and hundreds of ships still depart here each year. Most famously, it's also where the Titanic began its ill-fated voyage more than 100 years ago.
For those making the effort to spend time in Southampton itself, however, there are clear rewards. The timber-framed Tudor House & Garden is the city's most significant historical construction, which sits in an Old Town that still rests partly behind hefty ancient stone walls. The Old Town has more than 90 listed buildings, from old wine vaults to medieval churches.
On a more contemporary note, the city's residents have plenty to busy themselves with. The Southampton City Art Gallery is one of the best of its kind in the south, covering six centuries of European art, while the Grade II listed Mayflower Theatre puts on regular high-profile shows. Tying in with Southampton's nautical legacy, the recently opened SeaCity Museum recounts the tale of the city and its seafaring connections and it includes a special section on the Titanic.
As well as boasting modern retail developments such as the shiny West Quay mall, Southampton also prides itself on its green space. There are several parks within the city, but you don't have to travel far to reach either the Isle of Wight (20 minutes by ferry) or the bounties of the New Forest.
Visitors can also take to the water on the SS Shieldhall, the largest working steam ship in Britain. The vessel, active from the 1870s onwards, has a number of scheduled sailings and also offers seamanship training courses.
3. London (255)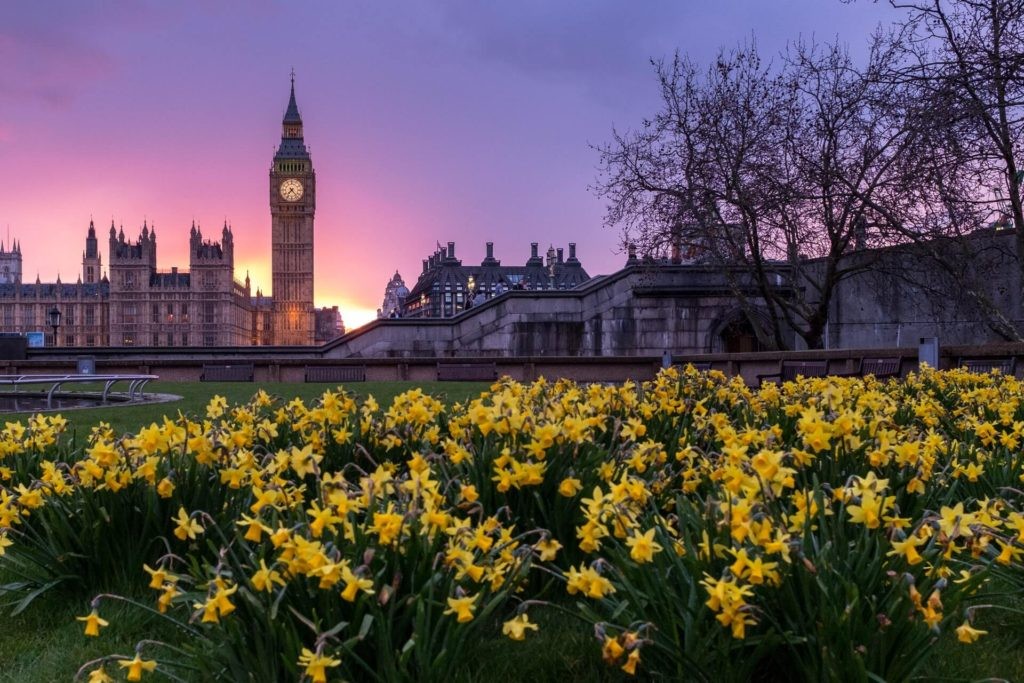 Photo: Mystic Wanderer
London is a wonderful city to visit, and with England's fantastic public transportation, it's a breeze to get from point A to point B. You could easily spend a week or more exploring all that each London neighborhood has to offer and still have things left over for your next visit.
With sites and cultural hubs like the National Portrait Gallery, Trafalgar Square, the Tower of London, Tower Bridge, Kensington Gardens, and all manner of food, drink, shopping, history, and culture, it's no wonder why the 'Big Smoke' is a top travel destination.
A fun, and somewhat reassuring fact: London has much better takeaway sandwiches than the US does. If your day is too packed to have a sit-down lunch, a sandwich from a chain will be legitimately delicious. Most importantly, all British museums are free, meaning anyone can wander to their heart's content no matter their budget.
England experiences relatively mild and somewhat rainy weather year-round, and when you should go depends on what you'd most like to experience. Spring, summer, and fall allow for taking in the parks and getting the most out of how walkable London is, while winter is beautiful and festive for those looking to get their fill of Christmas markets and traditional cheer, according to Travel + Leisure.
4. Bristol (242)
Photo: Bristol Live
Bristol is an energetic and artsy city bursting with a robust restaurant scene, fascinating history, and lots of art. A college town with a youthful feeling, the city is full of great budget experiences, plenty of parks to relax in, interesting museums and historic homes, and a waterfront lined with art galleries and eateries.
The Clifton Suspension Bridge crosses the River Avon and Avon Gorge and the gorge is exactly as rugged and dramatic as it sounds. It really is worth a visit. The bridge was designed by the pioneering English civil engineer Isambard Kingdom Brunel, and Brunel's SS Great Britain, a historic ship, is a Bristol landmark too. One of the most important historic ships in the world when it was launched in 1843, the SS Great Britain was the first iron steamer to cross the Atlantic Ocean. It was dubbed "the greatest experiment since the Creation" and is still said to have laid the foundations for all modern ships since. You'll find out more about the history of Bristol itself in the M Shed, a museum about the city, its people and places, and of course, the Bristol Museum & Art Gallery and the Bristol Cathedral are classic attractions for a day trip. Honestly, though? The most exciting culture happening in Bristol isn't the historic one - it's what's happening now. Bristol is the only European Green capital winner in the UK too, and the vegan and veggie options are in no short supply, nor are the independent bars and artisan coffee spots. Take in the hipster vibes of Montpelier, Cotham or Clifton and you'll find plenty of boutique options.
5. Newcastle (206)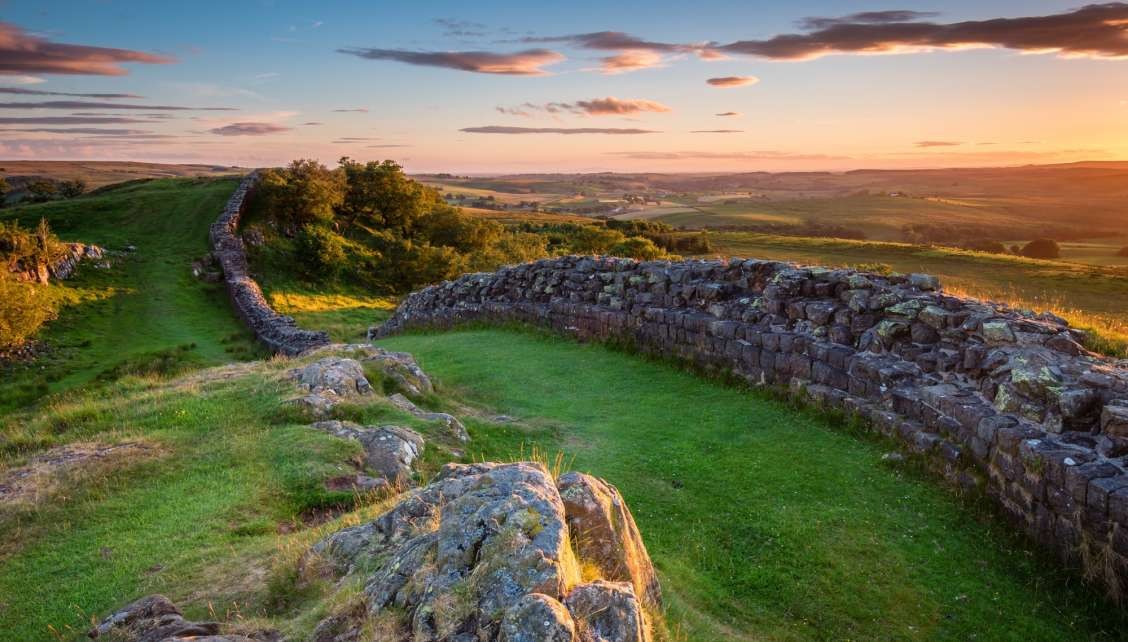 Photo: Roomzzz
Firmly ensconced as one of the most vibrant cities in northern England, Newcastle upon Tyne continues to flourish as a visitor destination. Once a struggling post-industrial center, it now boasts a fabled nightlife scene and some top cultural attractions, set within a compact city center.
The warmth and humor of the Geordie spirit are legendary (as is the citywide passion for Newcastle United Football Club, or "The Toon") and visitors can expect an animated experience.
On the outskirts, Antony Gormley's instantly recognizable Angel of the North looms over the landscape, its broad steel "wings" recalling the area's industrial past. The theme continues in the city itself: much of Newcastle's renaissance has emerged around the River Tyne with smart new hotels and restaurants looking out onto attractions such as the BALTIC Centre for Contemporary Art (a former mill) and the still-iconic arch of the Tyne Bridge.
Alongside these, however, gleaming projects such as the Millennium Bridge and the remarkable Sage Gateshead bring things spinning into the present day. Collectively, Newcastle and Gateshead have helped stimulate cultural interest in the northeast.
For history buffs, the city has plenty to offer too with a heritage dating back to Roman times. Newcastle has close links to Hadrian's Wall and remnants of the stone barricade still survive around the city. Elsewhere, the Castle Keep dates back to the 12th century, while the beautiful Georgian and Victorian facades of Grey Street, including the Theatre Royal, are among the finest in England.
6. Swansea (206)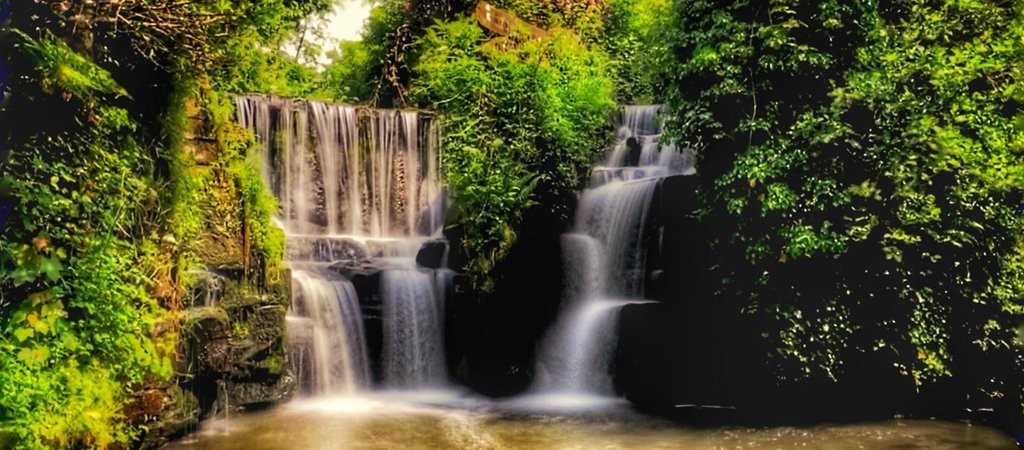 Photo: Visit Swansea Bay
A visit to Swansea is a must: take in the sweeping waterfront of Swansea Bay leading to Mumbles and onto the beautiful Gower Peninsula. Not complete without trying one of the famous Welsh-Italian ice cream parlors.
Swansea is a vibrant center for art and The Glynn Vivian Art Gallery is widely recognized as the city's premier venue for art exhibitions. Founded in 1911 by the original bequest of Richard Glynn Vivian (1835-1910), the gallery belongs to the City and County of Swansea. It houses a distinctive collection formed over the last century, which continues to grow with new work from today's artists, supported by gifts, donations, and the annual Wakelin Award.
Mumbles is a vibrant seaside village, you'll find over 120 shops, restaurants, and pubs hugging the west side of Swansea Bay. A rich source of great seafood, much of the local produce finds itself being served in the finest establishments of London and Paris - so try it here at the restaurants serving seafood caught locally. The Oystermouth Food Festival is one of many attractions for foodies, while the competition for the premier ice cream parlor in Mumbles remains as fierce as ever.
The dramatic landscape of the Gower Peninsula must be seen to be believed. There are numerous attractions to enjoy in this remarkable outcrop of land. Three Cliffs Bay is regularly voted one of the most dramatic locations in Britain, requiring a 20-minute walk to reveal its true splendor. The huge sweep of Rhossili Bay, featuring the broad expanse of Llangennith Beach is equally awe-inspiring - it's as if you've reached the furthest point of land on the planet.
7. Oxford (199)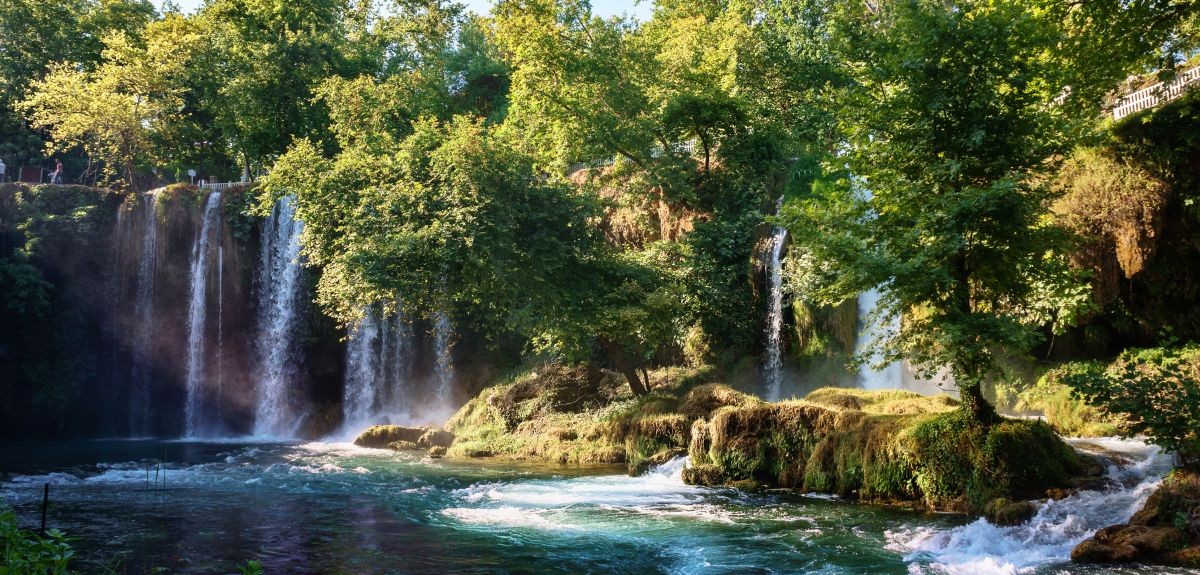 Photo: Shutterstock
With its honey-colored colleges arrayed in splendor beside the river, the university town of Oxford is a seductive vision of medieval learning and modern charm.
Although there's more to Oxford than Oxford University, the university is very much the city's defining feature. Consistently ranked among the world's most prestigious academic institutions, the university can trace its history back to the 11th century. Within 200 years, it had taken shape as a loose association of independent colleges, and that medieval institution remains recognizable to this day. Modern visitors flock to Oxford to explore those same colleges, housed for the most part in their original historic buildings, and to admire shared university resources such as the magnificent Bodleian Library and the world-class Ashmolean Museum.
City of dreaming spires, or city of inspiring dreamers? Oxford authors have an extraordinary record for producing epic works of fantasy, imbued with dreamy, otherworldly qualities. The city would still look familiar to former dons such as Lewis Carroll, author of Alice In Wonderland, and JRR Tolkien and CS Lewis, responsible for The Lord of the Rings and The Chronicles of Narnia respectively. Wind in the Willows author Kenneth Grahame went to school in Oxford, while Philip Pullman's trilogy, His Dark Materials, revolves around alternative versions of the city. Even Dr Seuss (Theodore Geisel) was here, studying literature at Lincoln College, according to Lonely Planet.
8. Wolverhampton (188)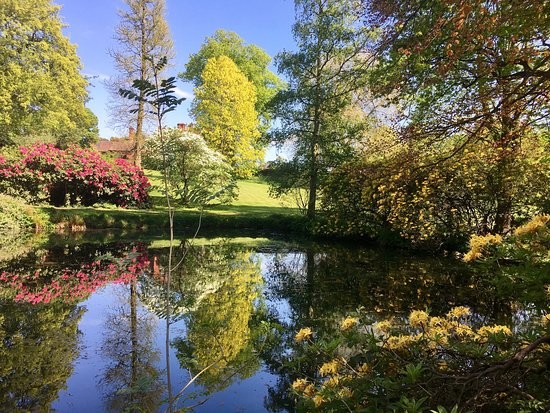 Photo: TripAdvisor
Wolverhampton is situated northwest of its larger neighbor Birmingham, and it is the second largest part of the West Midlands conurbation. To the north and west lies the Staffordshire and Shropshire countryside.
Wolverhampton city center is just outside of the area which is known under the name the Black Country. Districts such as Bilston, Heath Town and the Willenhall side of Wolverhampton are within the Black Country coalfields. Therefore, it is unable to say if consequently, the whole city falls within the region. Nevertheless, today people tend to use the term West Midlands country to refer to the western part with the exclusion of Birmingham, Solihull, and Coventry.
The city lies at 163m or 535 ft above sea level upon the Midlands Plateau. Wolverhampton has no major rivers in the city, but there are tributaries of River Trent – the River Penk and River Tame which rise in the city, as well as Smestow Brook, which is a tributary of the River Stour.
Wolverhampton offers a bunch of events every year – family events, salsa parties, gameplay events, party night at local disco, festive afternoon tea. Celebrating Valentine's Day is no exception. The city has four stars hotels with massive discounts, special offers for a dinner which you can combine with giving a gift selected from this site here. There is also bars and clubs to party the night away.
9. Birmingham (185)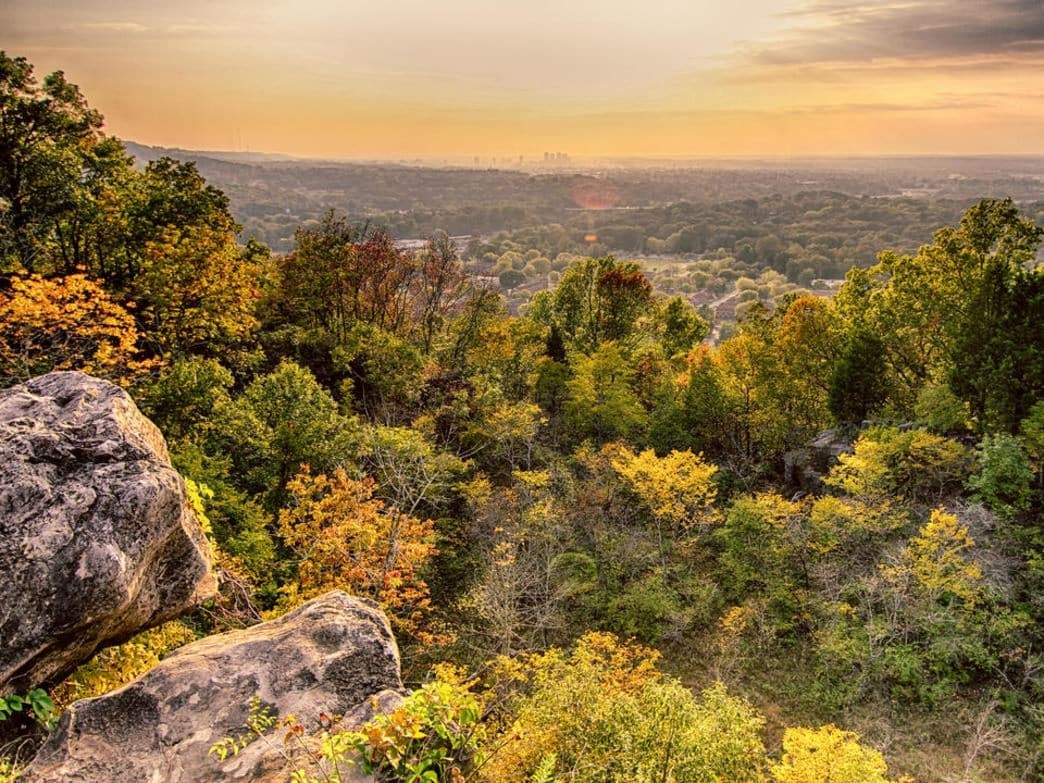 Photo: Bham Now
Regeneration, renewal, and grand-scale construction continue apace in Britain's second-largest city. A state-of-the-art library, gleaming shopping center atop revitalized New St station, and beautifully restored Victorian buildings are just some of the successful initiatives of its Big City Plan, following on from the striking Mailbox and Bullring shopping malls and the iconic Selfridges building's 'bubble wrapped' facade. Work is underway on extensions to the Metro (light rail/tram) network, and on the centerpiece Paradise development's new hotels, public spaces, and glitzy residential and commercial buildings, with final completion due in 2025.
Alongside Birmingham's picturesque canals, waterside attractions, outstanding museums, and galleries is an explosion of gastronomic restaurants, cool and/or secret cocktail bars, and craft breweries. Thriving legacies of the city's industrial heritage include its Jewellery Quarter, Cadbury manufacturing plant and former custard factory turned cutting-edge creative hub.
10. Bournemouth (176)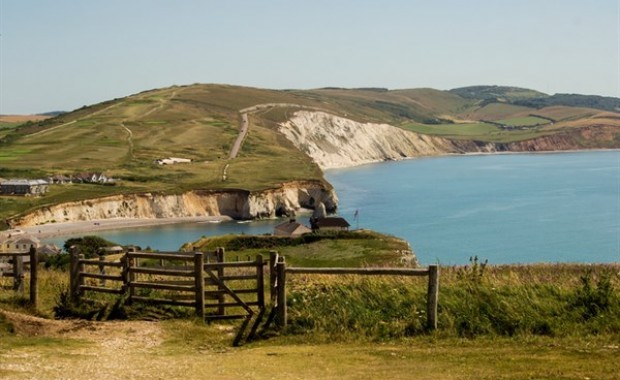 Photo: Britannia Hotels
If one thing has shaped Bournemouth, it's the beach. This glorious, 7-mile strip of soft sand first drew holidaymakers in the Victorian days. Today the resort attracts both elderly coach parties and youthful stag parties – on Saturday nights fancy-dress is everywhere; angels in L-plates meet men in mankinis. But Bournemouth is more than just a full-on party town. It also boasts some hip hideaways, great restaurants, tempting watersports, and in Boscombe, 2 miles east of the centre, a suburb with a cool urban-surfer vibe.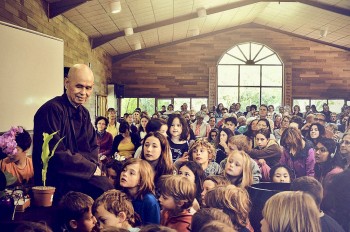 Viet's Home
The master of meditation "passed away peacefully" at the Tu Hieu Temple in Hue – where his spiritual journey began and Vietnam's Buddhist heartland, the Plum Village Community of Engaged Buddhism said.